Facebook is one of the most used social networking websites on which almost 2 billion users come every month. Due to a huge number of visitors, it has become common to promote a business through this channel and get more profit.
In recent times, it has been reported that users are facing Facebook too many redirects while following some links or clicking on a specific link. In this blog, we will tell you how you can solve Facebook too many redirects problem with simple steps. Let's get started without wasting time.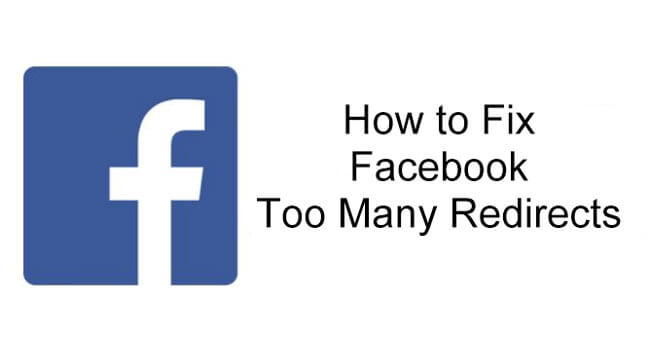 Why Did Facebook ERR_TOO_MANY_REDIRECTS on All Browsers Happen?
Facebook ERR_TOO_MANY_REDIRECTS is a set of redirections that you will get in some particular conditions. You might have experienced the conditions when Facebook does not allow you to go to a specific link and check what's inside. Sometimes, it comes to a complete loop that is called a redirect loop and keeps the user engaged for hours in this problem.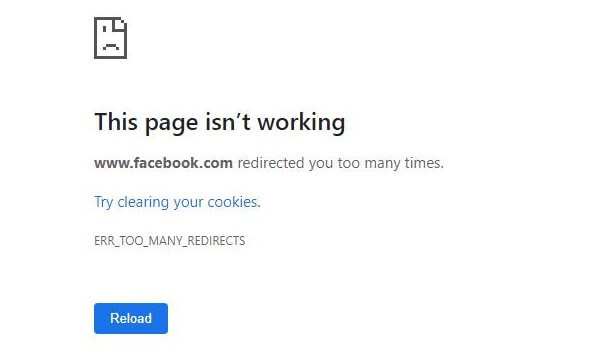 In recent times, it has become common that almost every third person is facing this problem. According to research, it often comes when you are working on some business. In such a case, Facebook redirect occurs a lot and shows some inappropriate pages instead of the actual page.
There might be any reason for this kind of Facebook ERR_TOO_MANY_REDIRECTS. We have researched about this topic a lot and made a comprehensive and precise list of most occurring reasons of this kind of issues:
Redirection from the original URL.
URL is following something out of the platform.
Broken link.

Inappropriate or harmful link conversion.
Still using an old-dated version of Facebook.
You must be aware of these behind reasons before you move towards the solution to this issue. In the upcoming section, we will show you some methods through which you can easily solve this problem.
7 Methods to Fix Facebook Business/Login Dashboard for Too Many Redirects Errors
As we have mentioned, this problem mostly occurs when you are using a business profile. You might have experienced err too many redirects of Facebook login while switching to your business account.
No matter what is the problem behind "Facebook redirect too many times", you can resolve it by using the following methods.
Method 1. Clear Browser Cookies
First of all, it is compulsory to check your browser's cookies settings on a priority basis. In many cases, a lot of users got Facebook login to err too many redirects when they have some problem in cookies settings. Whenever you open a website, you are asked to allow cookies for better results from the website.
Sometimes, you might have opened a website that has inappropriate cookies. Such cookies will break the link that you are trying to follow. If it is the reason behind Facebook's too many redirects, then it is pretty simple to solve it. You only have to follow these steps then you will be able to resolve the problem effectively.
Clear Cookies in Chrome:
Click "More" (three dots) at the top right corner in Chrome.
Click "More tools" and then tap on "Clear browsing data".
Then, you can choose a time range. To delete everything, select All time.
Next to "Cookies and other site data" and "Cached images and files," check the boxes. Click "Clear data".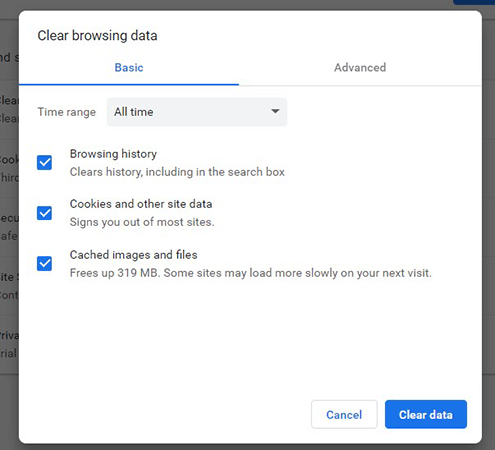 Clear Cookies in Firefox:
Open Firefox, click the menu button and go to "Privacy &Security Security".
Select "Cookies and Site Data" and click "Clear Data" button.
Mark "Cookies and Site Data" or "Cached Web Content" which you want to remove.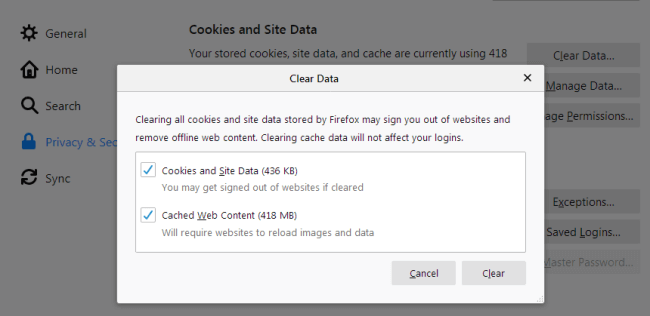 Clear Cookies in Opera:
Press Alt and P together to open Opera Settings.
Click "Privacy & Security".
Click "Clear browsing data".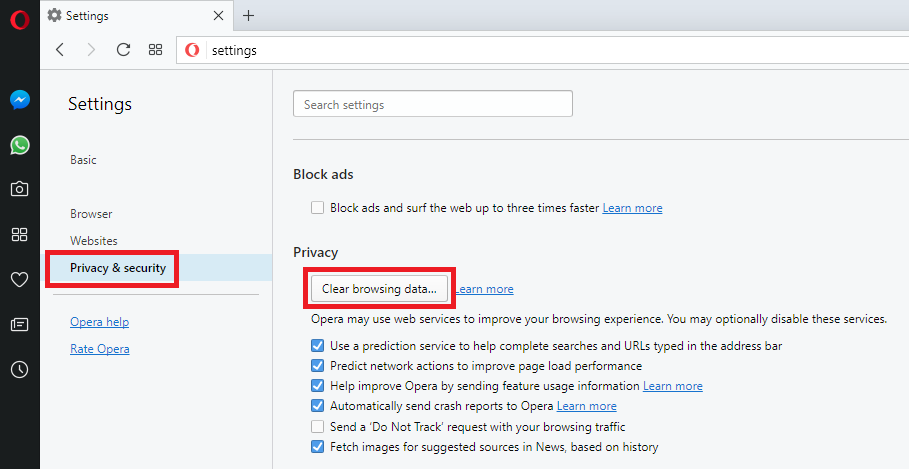 Method 2. Use Different Browsers
Sometimes, you might be getting a Facebook redirect even after clearing the cookies of your browser. You can try to switch to any other browser and check your Facebook business account there. It might be helpful for you to resolve the Facebook login or business dashboard with too many redirects with this replacement of the browser.
To make it easy for you, we here prepare a list of some of the most popular browsers available nowadays.
Safari (preinstalled on macOS and iOS)
Method 3. Switch to The Classic Facebook View
Due to the excessive use of Facebook, it happens a lot when you keep getting problems in playing videos or display of ads. To overcome this kind of issue, you might have to update the Facebook application. It is not compulsory to say that you will always get fruitful outcomes. But you might have to face problems when updating the application.
Facebook login err_too_many_redirects may occur in the new version that keeps going and will not be solved for a long time. In such a case, you should try to get your account switch back to the classic mode of Facebook. If you have tried the above methods and got no solution, you must follow these steps to accomplish this task.
Log on to your Facebook account.
Click on the right top corner of your computer where the "Menu" button is available.
Choose the button "Switch to classic Facebook" from the drop-down list.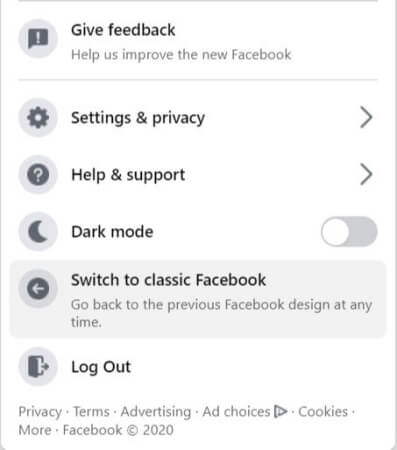 Note
This option may no longer be available because Facebook upgraded the account to the new layout, and removed this from users. But you can still have a check and try for it.
Method 4. Check Date and Time Settings
Facebook redirects may also occur because of inappropriate or wrong date and time settings. When we are installing windows, this section will automatically be selected. If you are a new user of a computer, you might not notice this problem and keep working in the same time zone.
When Facebook redirected too many times, you should get a look at this section quickly. For us, it might be a small issue but you can't access a website or platform that might be important for you. To solve this error, you should change the date and time on a priority basis and select your original time zone.
Go to the control panel of your computer.
Search for time and date settings.
Click on the selected time zone and scroll down to get your time zone.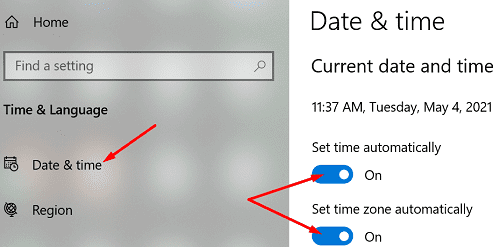 Method 5. Check Your HTTPS Settings
If you are getting the same error after trying the above solutions, you should check HTTPS settings. There are few chances that you will be able to solve the problem with this method. But sometimes you might get Facebook ERR_TOO_MANY_REDIRECTS because of this problem.
Perhaps the HTTPS redirect rules on your server were mistaked. You simply have to replace HTTP with HTTPS and you might well be able to solve the Facebook login ERR_TOO_MANY_REDIRECTS error.
Method 6. Check Your Browser Extensions
If you have to use the internet for your business, you might have added a lot of extensions. Sometimes, you might have installed an inappropriate extension in your browser that is showing Facebook login ERR_TOO_MANY_REDIRECTS. So, you must find that culprit and remove its access from your browser.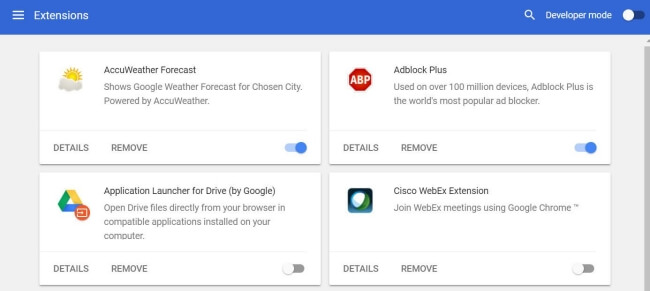 The main question is how you can do this task and solve the problem of Facebook too many redirects.
Go to extensions of your browser by clicking on the top three dots available in the right corner.
Disable all the extensions by clicking the button available in the bottom section.
Enable them one by one and keep trying to open the link.
If you have found the culprit extension, you should disable that extension or remove it from your browser.
Method 7. Contact Facebook Support
If any of the above methods are not working for you, the last hope is to connect with Facebook customer support and rest your case. It will not take much time to do so but you have to keep some technical knowledge with screenshots as proof to ask for the best solution from them.
Click on the top right corner of the screen.
Tap "Help & support".
Then, you can select "Help Centre" , "Support Inbox" or "Report a Problem" according to your needs.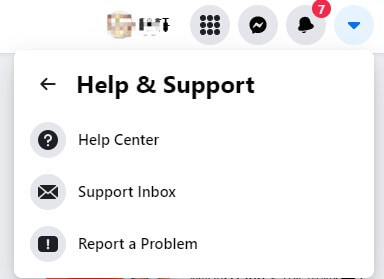 Note
It is not compulsory to say that you will get solutions from a specific method. You best bet try
all of them
and find a suitable way to solve the Facebook redirect problem.
FAQs about Facebook Redirect
Q1. What Do Too Many Redirects Mean on Facebook?
Facebook too many redirects mean the diversion from the platform when you are trying to follow a link. It does not mean that you will get only one redirection. It means that you will keep getting redirections from one page to another one. When you are getting too many Facebook redirects, it is said to be a redirect loop.
Q2. How Do I Get Past The "too many redirects" Error When I Using Facebook Ads Manager?
Facebook always updates, but if you come across too many redirects issues when you log into the Facebook buisness account, you can do something like go to https://www.facebook.com/adsmanager/ directly.
Q3. How Do I Fix Facebook Too Many Redirects on Chrome?
No matter either you are using Chrome or any other browser, you must follow the above solutions to resolve this problem. We have evaluated Facebook redirected too many times problem on different browsers and found a comprehensive but helpful list of solutions. So, you can use the above methods in any of your browsers.
Conclusion
If you are suffering from any kind of erring too many redirects of Facebook login, you can follow this guide steps by steps. It will help you a lot in solving this problem or many others like the Facebook business/login dashboard with too many redirects. We hope that you will reach your solution and will be able to get rid of too many Facebook redirects.