Our topic in today's article is: How to fix Facebook keeps crashing in iOS 16? It is not a big deal for some not frequently used apps on iPhone to crash suddenly, but we will get irritated if this problem happens to some life-related apps like Facebook. Can you imagine Facebook just stops working and keeps crashing when you are chatting with someone? A situation like this will certainly cause great inconvenience to our life. So, come with me to see why and how to fix this problem.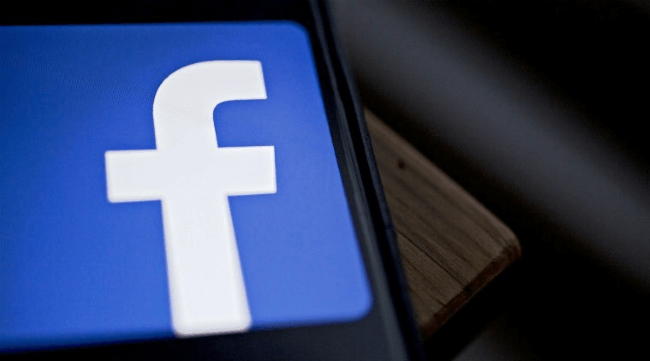 Why Facebook App Keeps Crashing on My iPhone?
There are bugs with Facebook. If the app is pestered with some minor bugs, it may crash suddenly.
Facebook is in a low version. Not making an update to Facebook will cause incompatibility with your iPhone, thus causing it to keep crashing.
There are problems with your iPhone or iOS system. Since this is a thing between Facebook and your device, potential problems with your iPhone and its system should be taken into consideration.
How to Fix Facebook Keeps Crashing in iOS 16?
1

Force Close the App
Sometimes, force closing the app in order to solve its bug problems can be really helpful. Whenever Facebook stops working or keeps crashing, you can make a force-stop. Here is how to do.
Go to the Home Screen or from anywhere you are, swipe up from the bottom of the screen then pause to see the floating window with every opened app. Swipe to find the Facebook app, then swipe up to close it. Now go to the Home Screen again and open the Facebook app.
---
2

Clear Data
Clearing the cache and data of an app is considered to be an effective way for many users. All your opened images, files and videos will be stored and if there are more than the data can bear, your Facebook will run a bit slower or even crash.
Step 1: Open the Facebook app from your Home Screen.
Step 2: Tap on Menu>Settings & Privacy>Settings.
Step 3: Tap on Browser under Permissions section.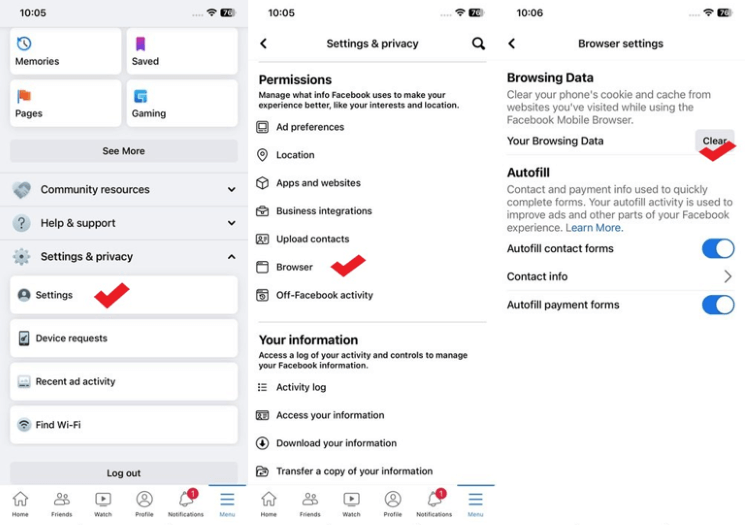 ---
3

Update the App
Since the operating system requires apps to keep up with its update, you should check if Facebook is updated to be compatible with the iOS 16. Otherwise, the old version will stop working and keep crashing. Go to the Apple Store, if there is an update available, tap on it to get the latest version.
Go to the Apple Store, if there is an update available, tap on it to get the latest version.
---
4

Fix the System Problem via iMyFone Fixppo (No Data Loss)
If you want to solve the problem as soon as possible, then you can try iMyFone Fixppo. It's a software designed to solve iPhone/iOS-related problems, and has already successfully helped many people to fix their phone glitches such as iPhone keeps turning on and off, iPhone stuck on restore screen, etc, not to mention this Facebook keeps crashing in iOS 16 update problem. Now, I'll show you how to use it to fix the problem:
Step 1: Download and install Fixppo to your computer, choose its Standard Mode.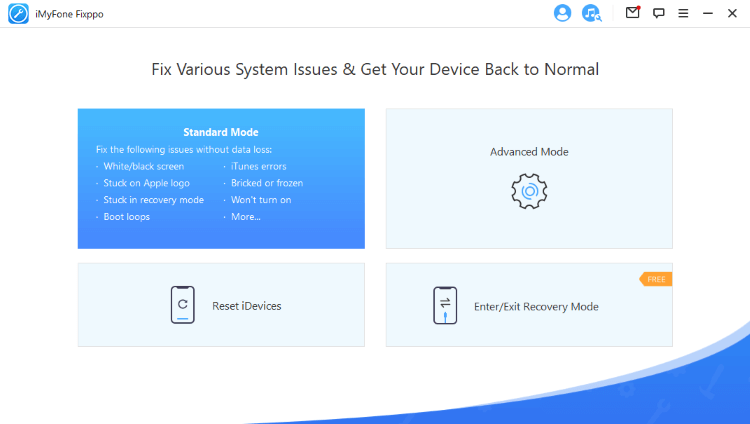 Step 2: Connect your device to computer through a cable, then enter Recovery Mode (DFU Mode is also available).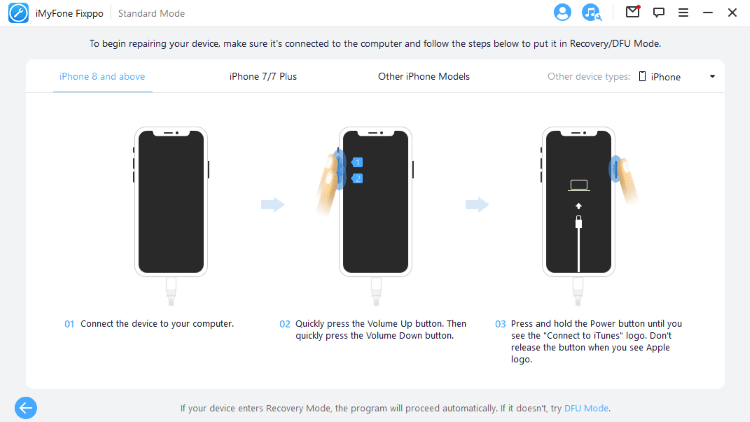 Step 3: Click on Download button to download the firmware package (You can choose other firmware version if it's available).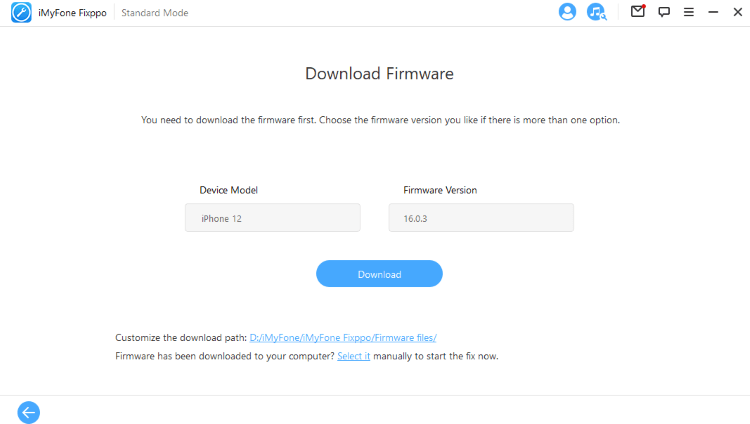 Step 4: Give Fixppo some time to process after you start the program. And congrats! Fixppo has fixed your Facebook keeps crashing in iOS 16 headache smoothly. And you can enjoy Facebook as usual when the device is started.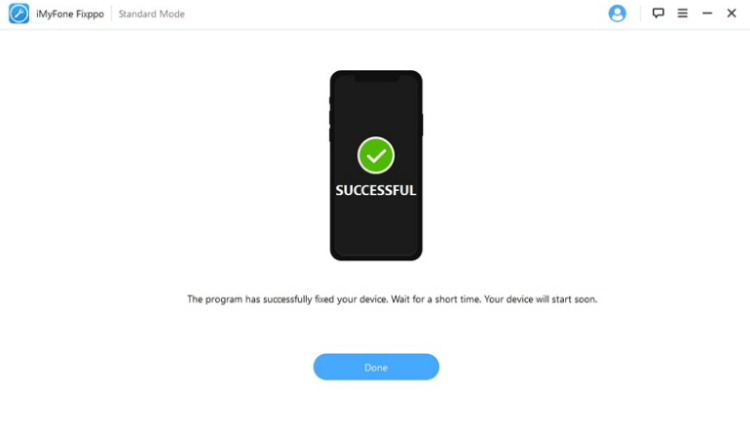 Practice leads to knowledge. You can just download Fixppo to see whether it can truly help you out of this annoying situation. If there are other iPhone-related problems, it can help you with that too.
---
5

Disable Low-Power Mode
This is said to be working with some of the users. Phone in low-power mode will reduce background activity, thus causing you not be able to receive certain messages. If your Facebook app keeps closing, you may try this solution.
You can head to Settings>Battery>Turn off Low Power Mode.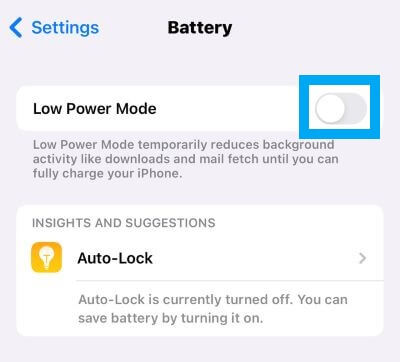 ---
6

Offload and Reinstall the App
If your Facebook is still unable to work normally, you can try uninstall it and reinstall it again. Don't worry about losing your data since Facebook requires account and passcode to log in and there are two options for you to choose.
Step 1: Go to Settings>General>iPhone Storage.
Step 2: Scroll down to find the Facebook app>Choose Offload App.
Step 3: This will delete the app only but your documents and data will be kept, and go to the Apple Store to get the Facebook again.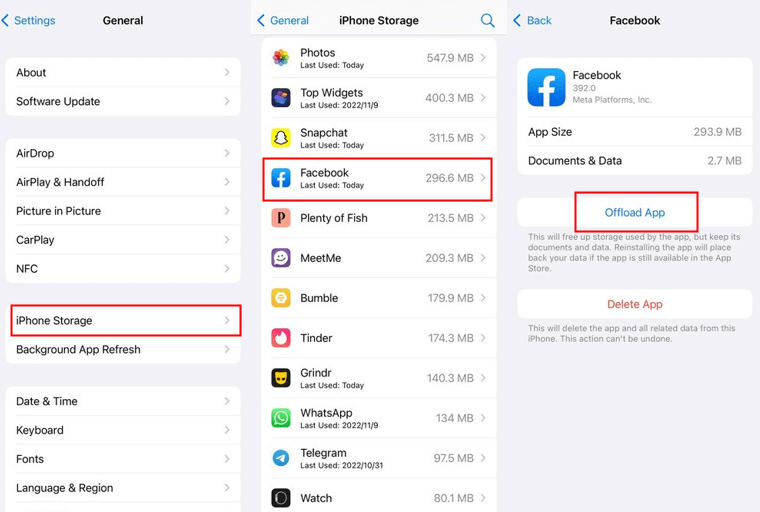 ---
7

Force Restart iPhone
Before you turn the phone on again, all background activities and third-party applications will be stopped by performing a force-restart, so it can be a choice for you to fix the Facebook keeps closing issue.
Step 1: Press the Volume Up button and quickly release it.
Step 2: Press the Volume Down button and quickly release it.
Step 3: Press the Side Button, when you the Apple logo appear, release it.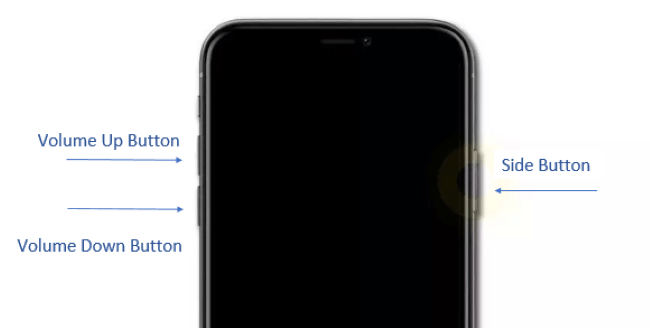 ---
8

Update iOS to the Latest Version
As we said, iPhone and the iOS system should also be considered as one of the factors. If you updated to iOS 16 the day it was released, it's likely that you are using a buggy one. And it is time to check for the latest one. After that, your Facebook app keeps crashing problem should be solved in time.
Step 1: Go to Settings>General>Software Update.
Step 2: If the latest version is released, make an update after making sure you've enough storage and power.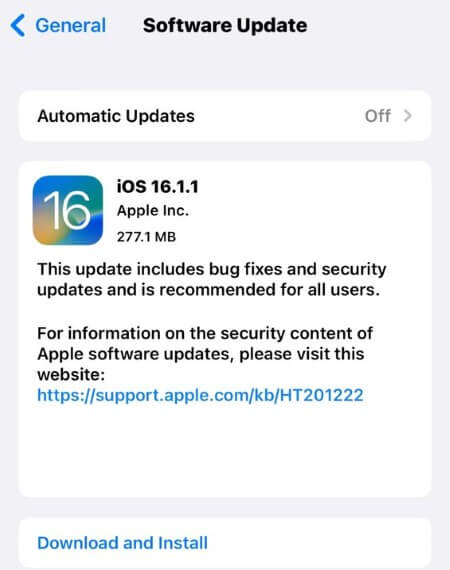 ---
9

Restore iPhone to Factory Settings (Risk Data Loss)
This solution should be the last one you resort to since it will clear all of your iPhone data. And your phone will be restored to the original settings the day you just got it. It is risky if you don't make any backup. However, if all solutions mentioned above can't solve your problem, you may want to try this one.
Step 1: Go to Settings>General>Transfer or Reset iPhone.
Step 2: Tap on Erase All Content and Settings>Enter your passcode if needed to begin the process.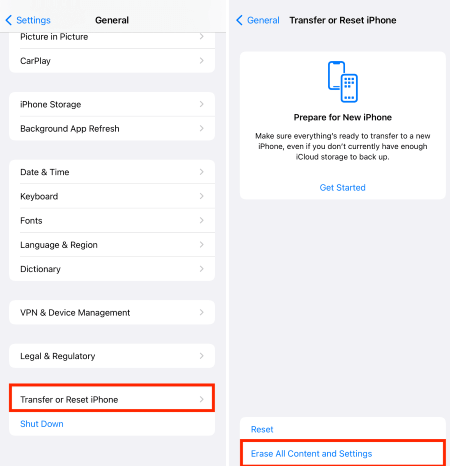 How to Prevent Facebook/Any App from Crashing Again?
1

Update the app regularly
Don't forget to update your apps in a regular time. This is necessary for them to run smoothly since an old version of any app won't survive the up-to-date phone system.
2

Clear phone storage once in a while
If you have a phone with less memory, remember to clear it up and release space for the operating system to work well.
3

Keep up with the system update
This is all the more important since your phone will run into even more problems like iPhone keeps turning on and off, iPhone stuck on black screen, etc, thus causing apps to crash as well.
Conclusion
Hope you iOS 16 Facebook keeps crashing on iPhone problem can be solved with soultions mentioned above. And don't forget to try iMyFone Fixppo if you find common solutions don't work. If you have better solutions or any suggestion about Fixppo, please let us know!