[2023] 6 Tips to Fix 'iPhone Keeps Turning On and Off'
Category: iPhone Issues
4 mins read
The "iPhone keeps turning on and off" is one of the most frustrating things you may experience as an iOS user. An iPhone reboot loop can be caused by different reasons, thus there are various fixes according to the circumstances. If you are getting frustrated or worried about this, you do not have to.
If you are encountering this issue presently, you are lucky enough to read this article. In this post, we'll list 4 possible reasons for iPhone keeps turning on and off, as well as 6 workable solutions for this issue. Check out these methods right here now.
Get to watch this video before reading.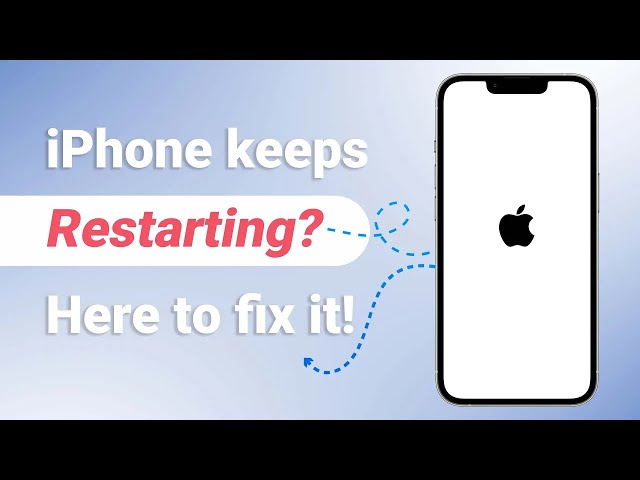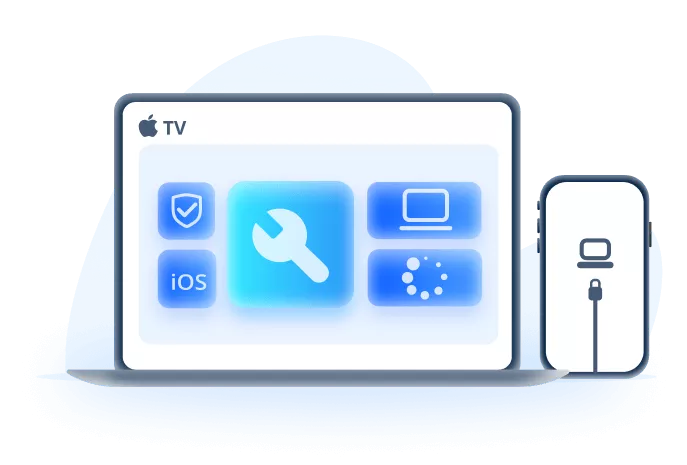 iMyFone Fixppo Key Features:
Fixes iPhone problems like iPhone stuck on hello screen or top of iPhone screen not working.
iOS issues can be dealt with easily with all your data remain intact.
You can reset iPhone to factory settings if you want to sell it.
It's beginner-friendly that requires no special skills.
Part 1. Why Does My iPhone Keep Restarting?
When you turn on your iPhone, it displays the Apple logo, and instead of booting the phone normally, the phone goes off and displays the Apple logo all over again. This could be due to many reasons, and you need to know what the reasons could be.
Failed Update
This is one of the most common reasons why your iPhone keeps turning off and on. If you recently attempted to update your iPhone to the new iOS 16 and the process stopped halfway or the update failed, it could result in the problem of the iPhone shutting off and back on repeatedly.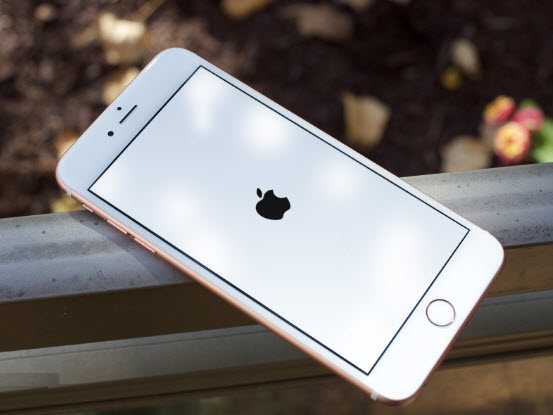 Attack from Malware
This hardly happens with a normal iPhone except jailbroken ones.  Jailbroken iPhone can install apps from other sources thereby making the device vulnerable to external security threats like malware. If you have an app that you installed from an untrusted source to your iPhone, it can result in the issue that iPhone Keeps restarting.
Hardware Problem
Hardware problems are rare, but sometimes a malfunctioning component of your phone can make it start turning on and off. For example, the power key on your iPhone may be bad which may cause your iPhone to start going on and off.
Unstable Driver
If you just made some changes on your phone and the driver is malfunctioning, it could result in a reboot loop, and you may have to update your phone's firmware to fix the problem.
Part 2. Fix iPhone 13/12/11/X/8/7/6 Turns on and off Repeatedly
We will introduce the top 6 ways to fix the iPhone turns on and off issue. Before checking the details of each method, you can have a look at the comparison table first.
1

Drain iPhone Battery

If your iPhone begins to malfunction such as going off and coming back on all by itself, there is probably a problem somewhere, and a simple trick like draining the phone's battery can fix things.

Allow your iPhone's battery to get drained completely. It might take some time to do this, but you have to wait the time out so the battery can completely discharge. Wait till the iPhone shuts down on its own.
Plug your iPhone to power and allow it to charge fully.
Once the battery is full, turn on your iPhone to see if the problem is fixed.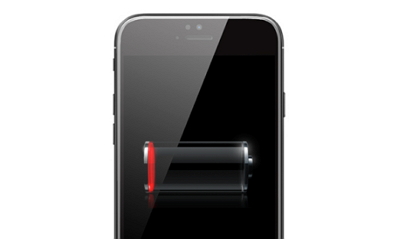 2

Offload Unused Apps

Check the apps on your device. Clear out those apps that you do not use anymore. It is pointless keeping applications that you do not use or need. By clearing them, you will be freeing up some useful storage space and at the same time help your iPhone run more smoothly.

With iOS 15/14/13 or more recent updates, your device will offload unused apps automatically. This feature is impressive because the apps get deleted but not their data. Therefore, when you reinstall the apps, you can recover the data.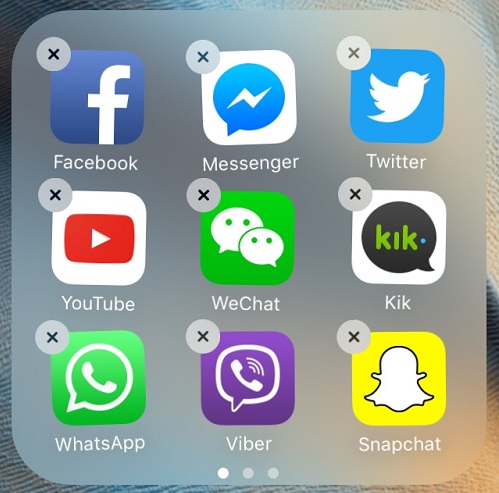 3

Hard Reset iPhone Shutting off and on

Hard reset your iPhone might fix the issue of your iPhone turning on and off. This process varies by iPhone model, and the steps are highlighted below.

iPhone 6s, SE and older models: Simultaneously press and hold the home and power buttons until the screen turns black then afterward, the Apple logo shows up, then let go of the buttons.
iPhone 7 and 7 Plus: Press and hold the power button plus the volume down button at the same time. Release the buttons immediately you see the Apple logo on the screen.
iPhone 8, X, 11, 12 and 13: Press the volume up button firsthand the volume down button and then press the side button and hold it until the Apple logo shows up.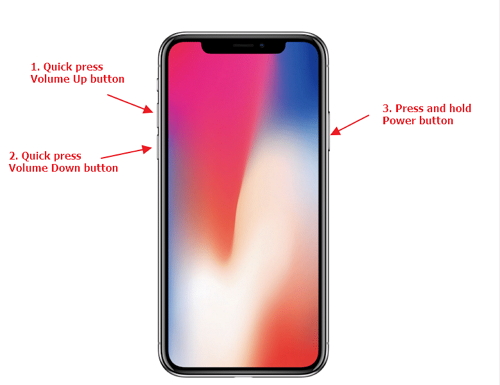 4

Update iOS Version

From time to time, Apple pushes out new versions of iOS to fix some software issues as well as introduce new features. If your iPhone that keeps going on and off is a result of software issues, updating the iOS version might just be the perfect solution to the problem.

Check if there is a new update for your iOS by going to settings, then tap "General" and then "Software Update". If there is a new update, tap "Download and Install".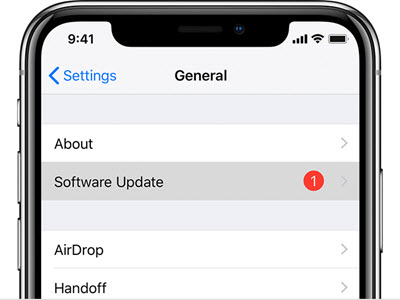 If your iPhone can't update the OS, try to toggle the Allow Notification of each app off by going to Settings > Notifications. Then go ahead to update the OS. When it's complete, turn the Allow Notification of each app back on again.
5

Fix 'iPhone Keeps Turning off and Back on' without Data Loss

After trying all of the methods above and your iPhone continues to go on and off, then it is time for you to avail of other means to fix your iOS problem. There are many other methods that you can try, but most of them usually will lead to loss of data.

We introduce to you a reliable and efficient method that will not lead to loss of data on your phone - iMyFone Fixppo.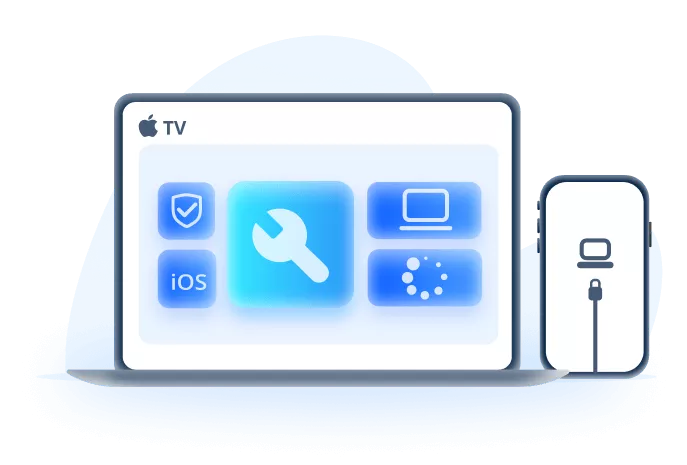 Key Features:
This is an efficient iOS recovery tool used to fix a wide range of iOS issues and can be used especially to fix the problem of iPhone turning on and off without any data loss.
It works well on all iOS devices and iOS versions, including the latest iPhone 14 and iOS 16.
It is 100% secure to use and highly recommended by famous media sites, such as Cult of Mac, Macworld, Engadget, Techradar, Muo, etc.

Get the software on your MacBook or PC and select standard mode. Check out the steps to fix your iPhone below.
You can watch the video first to have a quick view of this method:Start from 03:00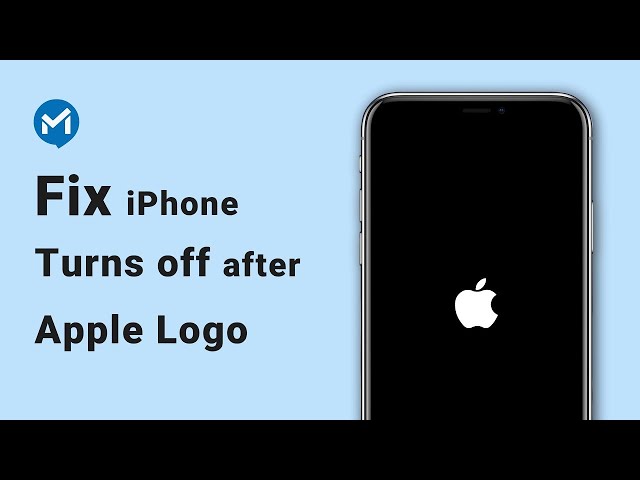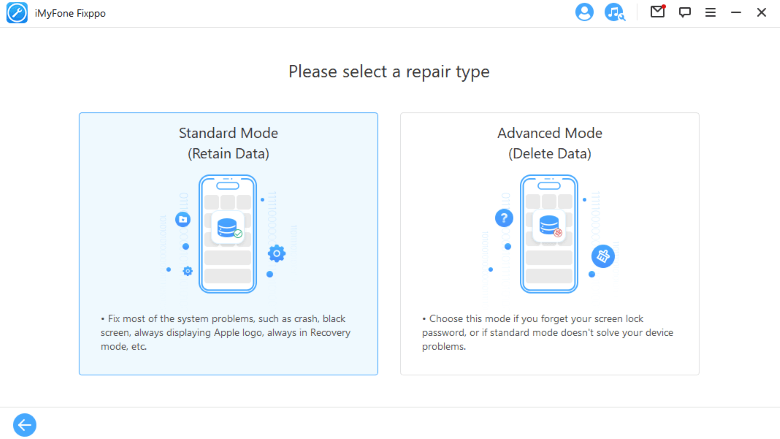 Connect your iPhone to your PC or MacBook. Click on the "Next" button. Make sure your iPhone is unlocked so the tool can detect the phone.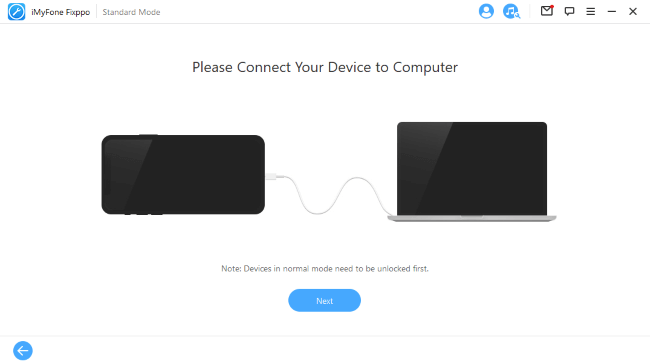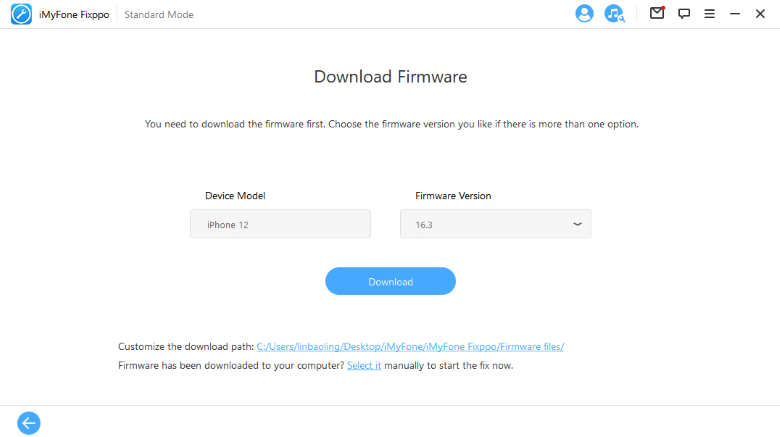 iMyFone Fixppo will verify the downloaded firmware and extract the software you need to fix your iPhone. Click on "Start" to start fixing your iPhone.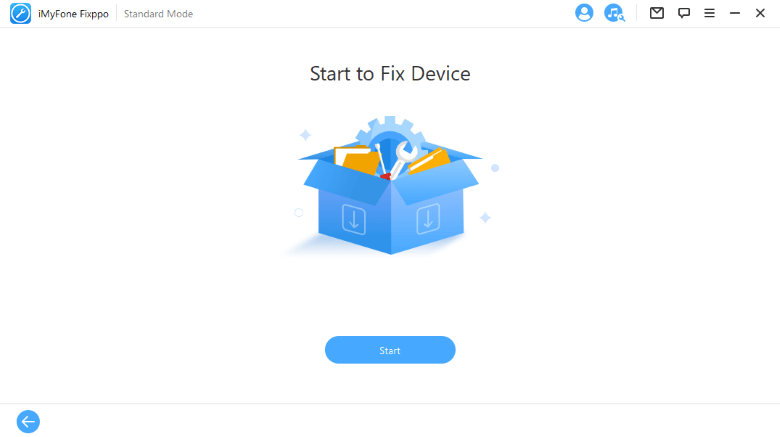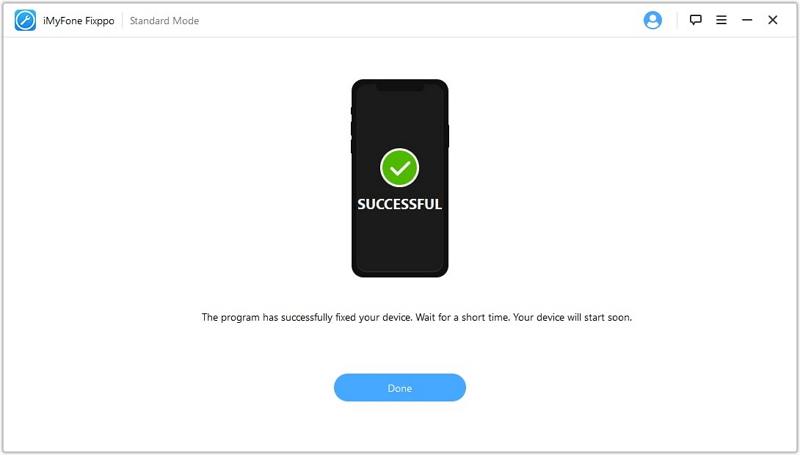 Limited Time 10% OFF Coupon Code for iMyFone Fixppo:YTR5E7
6

Contact Apple

Sometimes some problems can be bigger than any of the above methods. It could be a bad battery, shortened circuits, etc. Once you realize that the problem is beyond what any of the above techniques can solve, visit the nearest Apple Store to fix your iPhone.
Conclusion
If you had an iPhone that keeps turning on and off and you tried any of the methods above, we do hope it is the iMyFone Fixppo Recovery tool. If you have not made any attempts to fix your iPhone, you can download and install Fixppo today to fix your iPhone without losing data. Many other users have also left feedback on it.