Nothing is more irritating and stressful than an iPhone that keeps turning off. I've had the same problem with my iPhone X and trust me, it gets on your nerves. You can lose data that isn't saved yet, miss calls, and have unwanted interruptions.
After a while of researching what can be the cause and how I can have it fixed, I finally got my iPhone to work perfectly. I'm here to share everything I found out about this issue with you guys. I will provide methods that'll work for all iPhone models, except the very old ones. Let's get started:
Why Does My iPhone Keep Turning off?
The continuous iPhone shutting down can be a result of various issues. These issues can be software or hardware-related. For me, this problem is mainly caused by software glitches, but the situation also varies from each individual. Here are some of the most common reasons.
Faulty Battery Indicator: One of the most common reasons is that your battery indicator might be displaying 0% even if it still has battery life. This can make the OS think that the battery is drained, resulting in that your iPhone turns off by itself.
Software Incompatibility: Another very common reason that people face is software conflict. There may be the software might be corrupted or incompatible with other services. It can meddle with other OS services that can force your phone to turn off automatically.
Hardware Issues: Water damage or the iPhone battery is at the end of its life.
How to Fix Your iPhone that Keeps Shutting off
Now that you know what's causing your iPhone to behave in such a weird manner, let's go ahead and find out what different solutions you can use to fix this odd issue. No matter your iPhone randomly turns off and repeatedly or never stops, the below method will get the issue solved.
1. Force Restart Your iPhone
If your iPhone suddenly turned off and won't turn on, you may try to force restart your iPhone. Methods for force restarting are different for some iPhone Models. Here's a quick guide on how to do it:
iPhone 8/X/XS/XS Max/XR/11/12/SE 2020/13:
Starting with the iPhone X and iPhone 8, Apple has changed the way to make emergency calls. For that you now have to press the side button and the volume button, hence eliminating this way for a forced restart. For a forced restart, you have to:
Hold and release the volume up button.
Hold and release the volume down button.
Hold the side button until the screen turns off and then back on. You can now release the side button right as you see the Apple logo appear.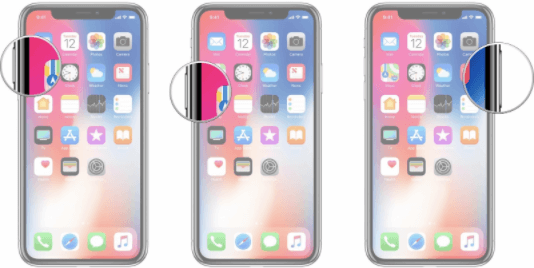 iPhone 7, 7 Plus:
There are different things that have changed for the 7/7 Plus models. The sleep/wake button is on the right side of the phone and there is no actual home button anymore, instead, there's a 3D touch panel. So, unlike pressing the power button and the home button, you are going to have to press the power button and the volume down button to force restart your iPhone7/7plus.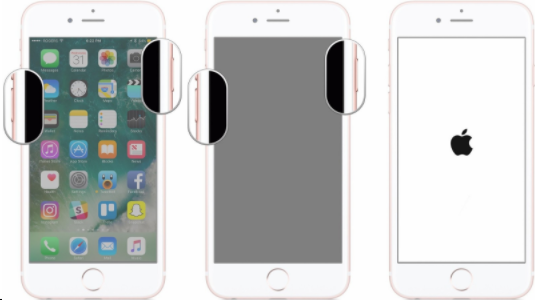 iPhone 6S, 6, SE, and earlier:
Press and hold the home button.
While holding it hold the sleep/wake button which is on the right side for iPhone 6, and on top for iPhone 5 series.
Do so for about 10 seconds until the Apple logo appears.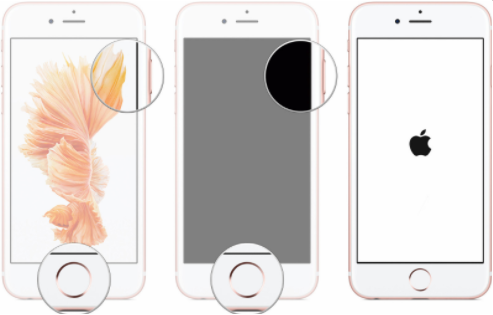 2. Update iOS Version
Updating the iOS Version can get you out of many issues you are dealing with. If your iPhone randomly shuts off and the hard reset didn't help, you may try to update the iOS version to the latest one.
To update the iOS version on your iPhone, go to Settings > General > Software Update > tap Download and Install.
If it asks for your passcode, type it. When the blue progress bar is full, tap on Install Now.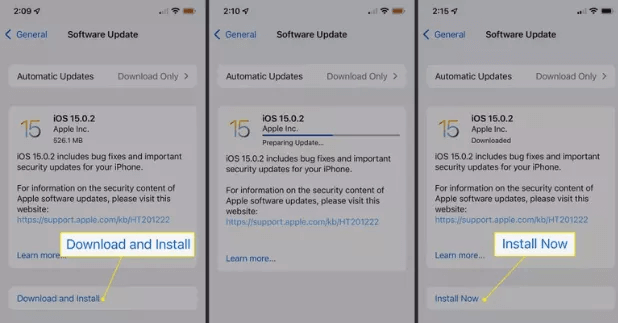 If you are already using the latest operating system or this method didn't fix your issue, read on.
3. Repair Operating System without Data Loss
When your iPhone is facing serious errors, the best option is to repair your iOS. This option isn't that simple and may wipe out everything because of which most users go for the other options, for example, iTunes restore. But now you don't have to worry because you can use iMyFone Fixppo.
It can easily repair your iOS by removing bugs and issues and the best part about it is that you don't use any data at all. Here I have summarized the key features to help you better understand Fixppo.
Introducing The Best iOS System Recovery Tool:
Steps to Fix iPhone Keeps Shutting Down Using Fixppo:
You can fix this problem easily by following the given steps:
Step 1.Download and install Fixppo on your PC/Mac. Then select Standard Mode from the main interface.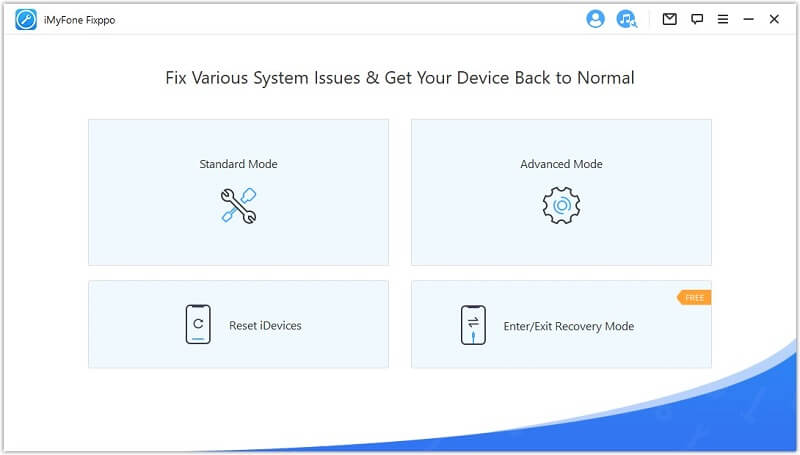 Step 2.Connect your iPhone to the computer and click Next to move on. If the device isn't detected, just follow the steps that are given on the screen and proceed. Then you can download the firmware from the list of available versions. Choose the one you want and click download.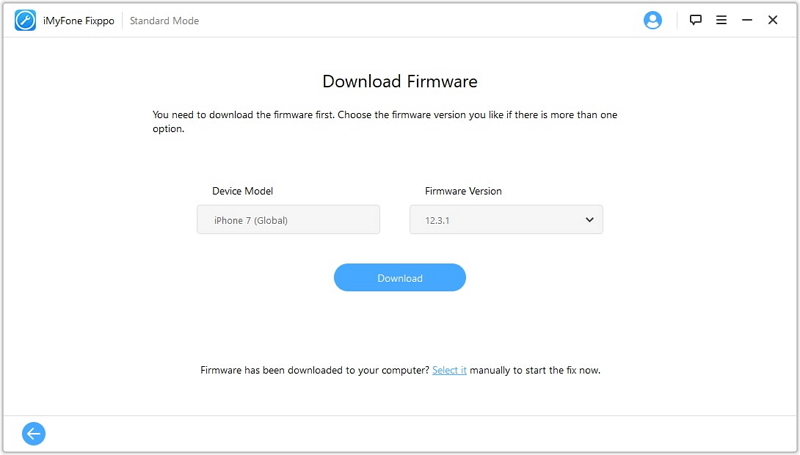 Step 3.After the firmware is downloaded successfully, click the Start button and the program will begin to fix the device automatically. Do not unplug the device during the process to avoid it getting bricked.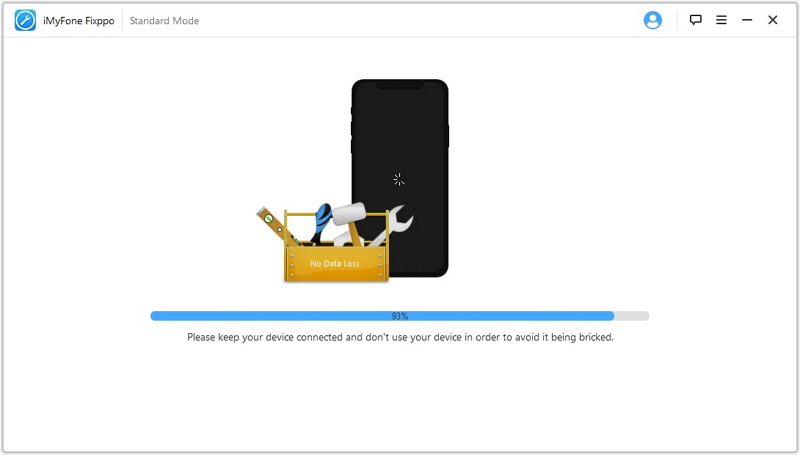 4. Restore with iTunes in Recovery Mode (Data Loss)
If you don't mind losing all the data on your iPhone, you can use iTunes to restore your phone if your iPhone still randomly turns off on its own.
Connect your iOS device to your PC and go to iTunes.
Follow the guide to put your iPhone into Recovery Mode, and iTunes will ask you to restore it first.
You will then see an option to confirm whether to restore iPhone to factory settings. Click Restore and iTunes will download the software to repair your iPhone.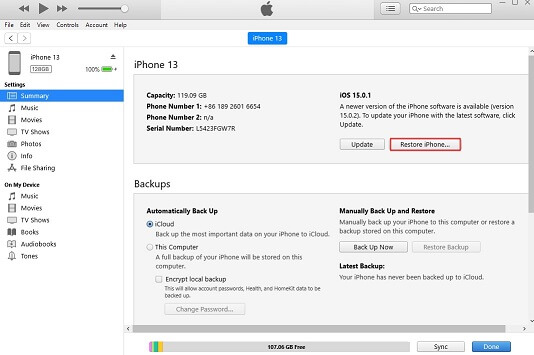 4. Repair Hardware Problem
If your iPhone still keeps turning on and off, you're unfortunate enough. You might have a hardware problem. This can be a battery or IC issue. These are complicated issues and you should contact Apple in order to get an issue like this fixed.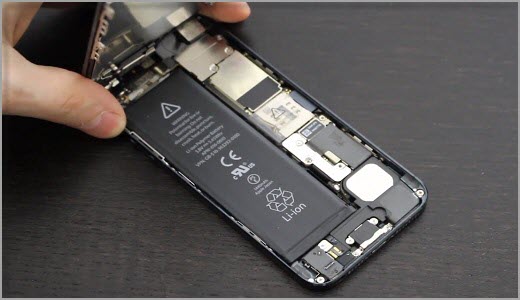 Conclusion
After all of the methods and ways, I went through to fix my phone, I found iMyFone Fixppo to be the easiest one. There are issues that can go over your head if you're not geeky enough, but if you use iMyFone Fixppo, you wouldn't have to worry about that because it takes care of everything for you. It is an easy, reliable, and fast way to get rid of your iPhone's software problems.