Instagram is one of the biggest photo and video sharing apps with millions of users in the world. However, some customers complains that when posting a video, picture, or post, the Instagram posts are stuck on sending.
Therefore, in this post, we'll take a look at Instagram post stuck on sending problems and fix them. Keep reading if you meet this issue!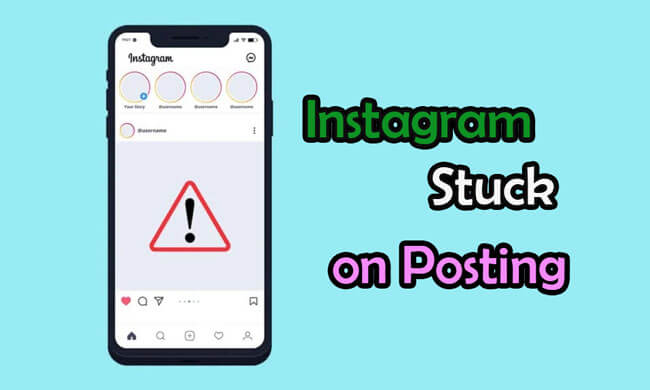 Part 1: Requirements for Instagram Videos Upload
Whether you are posting a video on your feed, video, story, or reel, your video can be in one of the following formats only: landscape, square or vertical video formats. The requirement to upload a feed video include:
| | | | | |
| --- | --- | --- | --- | --- |
| Type | Instagram Feed | Instagram Stories | Instagram IGTV | Instagram Live |
| Aspect Ratio | 4:5 for vertical, 16:9 for landscape, and 1:1 for square | 9:16 | 9:16 | 9:16 |
| File Type | MP4 or MOV | MP4 or MOV | MP4 | MP4 or MOV |
| Minimum Resolution | 600×750 vertical, 600×315 for landscape, 600×600 for square | 1080×1920 is recommended | 720 pixels | 1080×1920 is recommended |
| Maximum Length | 60 seconds | 15 seconds | 1-minute minimum length, 15 minutes from a mobile device | 4 hours |
| Maximum File Size | 4GB | 4GB | 650MB | 4GB |
Part 2: 6 Ways to Fix Instagram Post Stuck on Sending
There are various ways to fix Instagram post stuck on sending problem. They include:
2.1 Restart Your Phone
Restarting your phone can reboot and clear all background applications. It also restores all settings. It's the first method you can try once an Instagram post is stuck on sending iPhone.
To restart your phone, press and hold the power and down volume button. Drag the restart slider and wait until it restarts.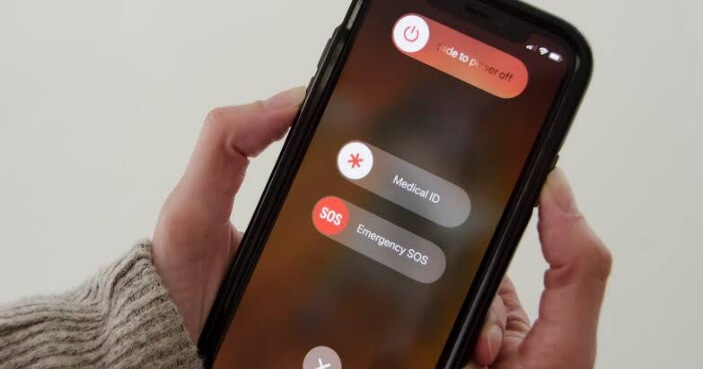 2.2 Check Internet Connection
After restarting your phone, ensure the internet connection is in great condition before posting a picture on Instagram again. Also, ensure your mobile data for Instagram is enabled.
If you want to check whether your mobile data is turned off for Instagram, go to Settings > Mobile Data > Instagram, then click on the Switch button.
2.3 Clear Instagram Caches
Instagram is designed to save caches; these caches interrupt the operation of the app sometimes. Try to clear these caches to fix Instagram stuck on sending issues.
To clear caches, go to Settings > App > Instagram > Clear caches.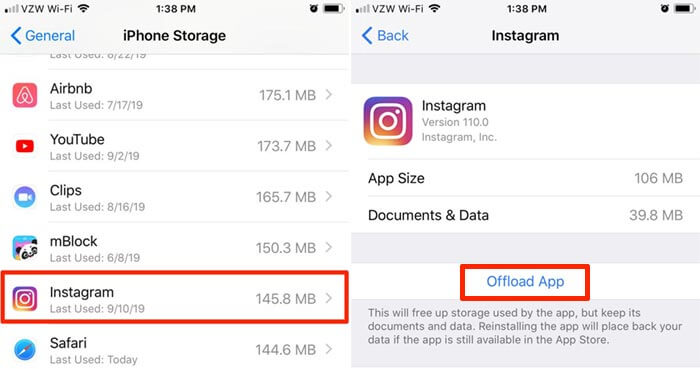 2.4 Change Instagram Data Setting
Most users change their Instagram data settings to "useless data" to reduce the data consumption rate. Unfortunately, this has the capability of affecting your experience while using the photo-sharing app. Because your app is set to consume less data, it may prevent your videos from uploading to Instagram.
To change this, Go to Settings > Cellular data usage > Default.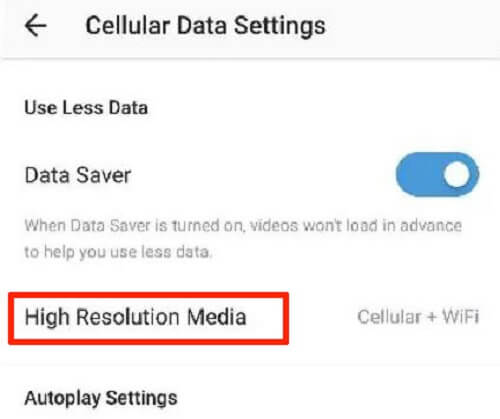 2.5 Reinstall Instagram
Make sure you have an updated version of the app. Visit the Apple store to download the new version. You can also delete and reinstall the app to fix this issue. 
2.6 Your Post Might Violate Instagram Policy, Change It! 
Most users get all worked up about a failed upload without checking if their post meets Instagram policy. The truth is that some users do not understand Instagram policies. Therefore, you must ensure that your post does not violate any policy if it does make the right corrections.
Part 3: Fix Instagram Post Stuck on Sending with Fixppo
If you can't fix the Fix Instagram post stuck on sending issue with the method above, a good way we recommend is taking advantage of the powerful software iMyFone Fixppo. This tool aims to fix any issues you meet on your phone. If your Instagram is stuck on sending something wrong with the system failure, then Fixppo can fix it just like a piece of cake!
In addition, Fixppo can help you fix errors such as restarting loops, iPhone stuck, update errors, frozen screen, etc.
iMyFone Fixppo
iMyFone Fixppo - One-stop solution to fix any iPhone issues .
Key Features:
User-friendly interface, suits for everyone use.
Support all iOS versions and devices, including iOS 16.
Supports reset iPhone without password.
Fix iOS problem without data loss.
Steps on use Fixppo in solving Instagram Post Stuck on Sending problems.
Step 1: Launch and install Fixppo on your system. Three different options will display on the Window. Opt for the Standard Mode.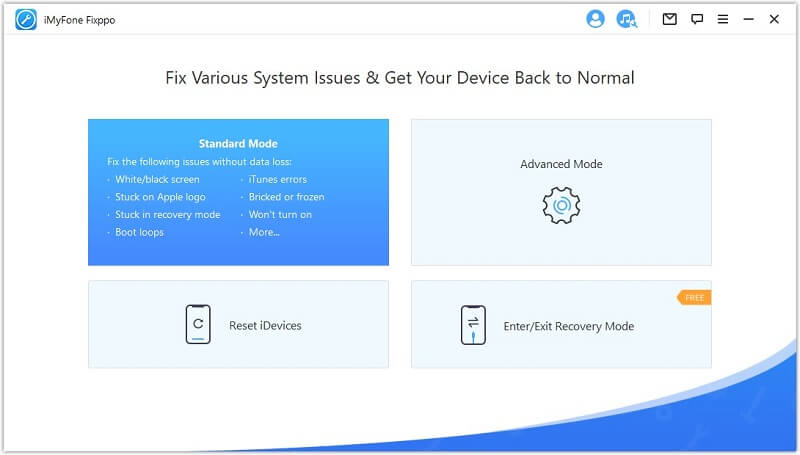 Step 2: Use a USB cord, connect your device to the system and choose "Next"." Unlock your device before clicking "Next".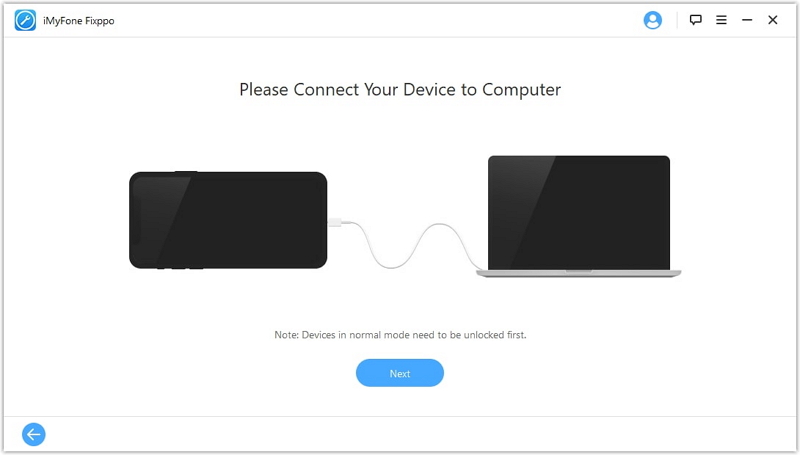 Step 3: If your device is detected, the program will automatically move to the next stage. However, if your device goes undetected, you will be asked to put your phone in DFU Mode or Recovery Mode. Follow the prompt on your screen to do that.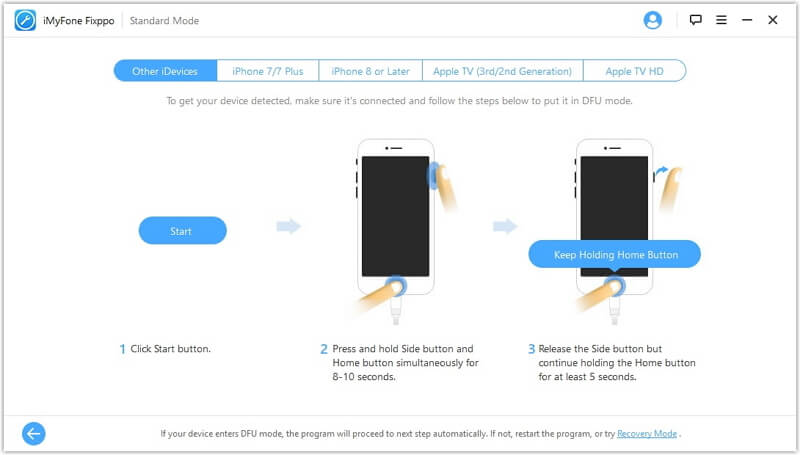 Step 4: Download firmware and the program will detect your device model and present you with the available firmware. Choose the proper firmware and click download. Once downloaded, it will automatically verify the firmware and extract the software before fixing the issue.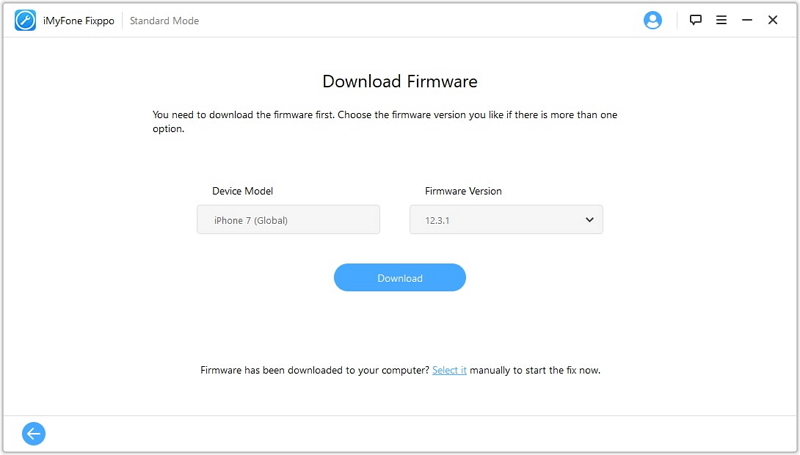 Step 5: Ensure you have checked the device and firmware information before start to fix. Then click Start.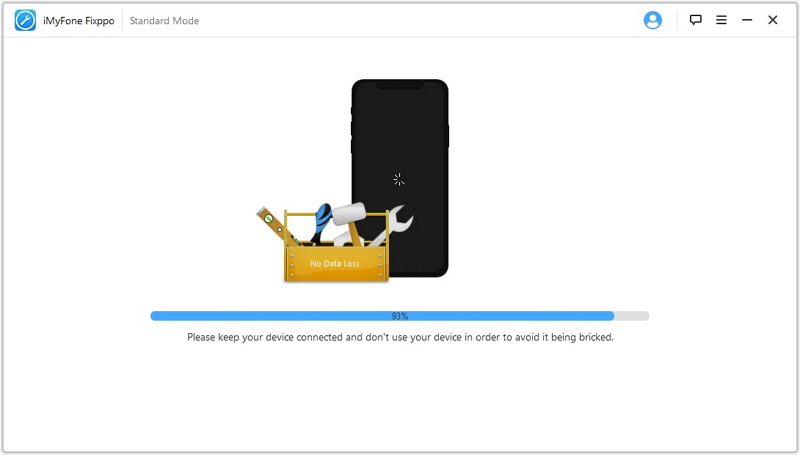 Note
Do not unplug your device during this process until the issue has been fixed completely.
Conclusion
Instagram posts stuck in sending could be very annoying, especially when you have an update to make just in time. However, this shouldn't be a problem.
For iOS system problems like this, there are several solutions. This article has provided details on all the necessary steps you can take to Instagram post stuck on sending issues. If you want to fix it automatically, opt for iMyFone Fixppo, it can help you fix the post stucking issues with no data loss!