Question
"Hi, yesterday my friend was calling me but I didn't receive any call from him. Neither there was any notification for missed call nor did my phone ring. Later, he texted me that he got an automatic response from the mailbox when he tried to call me. I don't know why this happened. Please guide me anyone."
This is a question raised by a user about his iPhone keeps going to voicemail, which is quite annoying. Though the voicemail feature is helpful for you to get rid of some unwanted promotional calls, all phone calls going straight to voicemail can also cause a lot of inconveniences. In this post, I'll walk you through why this happen and how to fix this with possible solutions.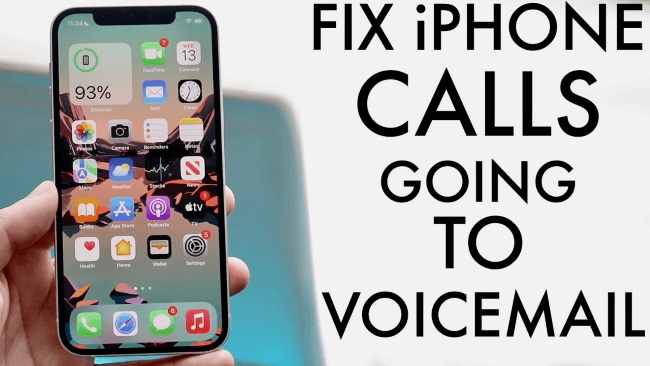 Why My iPhone Calls Going Straight to Voicemail?
Before you head to the solutions, it is necessary to take a look at reasons why does iPhone go straight to voicemail, so that you can avoid running into such an awkward situation again.
Your network environment is not that good.
Some features are enabled and preventing you from receiving phone calls correctly.
Your iPhone system is not updated in time.
There are some iOS-related bugs in your iPhone.
It is something to do with the base staton around you.
How to Fix iPhone Keeps Going to Voicemail?
According to the reasons mentioned above, this post here will provide you with some possible solutions to help you out. Don't worry and stick to it to find out which fix works for you.
1

Disable and Enable Airplane Mode
It's often the case when your phone suddenly receives nothing due to the network breakdown. And your phone goes to voicemail is no exception. So checking your network connection and signal reception come to first.
Disable your Airplane Mode, wait for a few seconds then turn it on.
Go to somewhere spacious and check your signal reception situation.
If the signal strength is full, try ask someone to make you a phoen call to see if this calls going to voicemail problem is fixed.
---
2

Turn Off Silence Unknown Callers
This feature can be very helpful when your phone keeps receiving unknown calls or promotional calls and you just want to block them all. This means those who you know but not in your contacts can be bloacked as well, making their calls go directly to voicemail.
Go to Settings>Phone>Silence Unknown Callers.
If this button is on, turn it off and check if your incoming calls can show up as usual.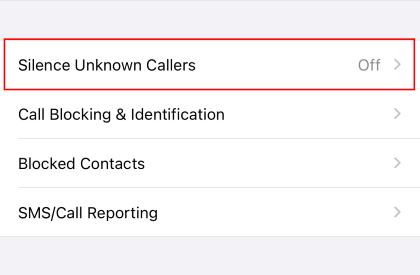 ---
3

Try iOS System Repair Tool
The first solution and the second one can be the most common fixes for this problem. If they are not the solutions you are looking for, you may think about fixing your iPhone system to remove bugs. Here iMyFone Fixppo can be your choice to fix iPhone keeps going to voicemail problem. Why choose it? I would say that's because it's a product dedicated to fix iOS-related problem without losing any data. It's quite easy-to-use and safe. If you want to know how it works to fix, follow the instructions below.
iMyFone Fixppo - System Repair
One-stop iPhone Troubleshooter:
Fix iPhone keeps going to voicemail within a few clicks.
Compatible with all iPhone devices and iOS versions.
Problem can be fixed with 100% security and without data loss.
Other problems like GPS not working, face unlock not working issues can be fixed by it as well.
Step 1: Download and install Fixppo, here Standard Mode should be your choice.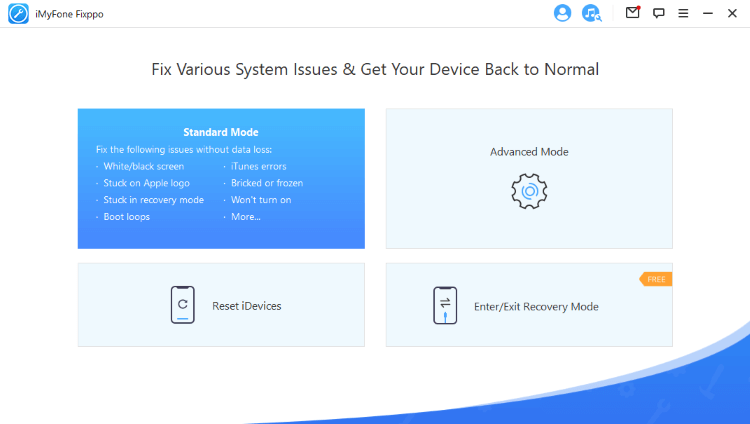 Step 2: Connect your iPhone to computer, then enter Recovery Mode with instructions on the screen accordingly.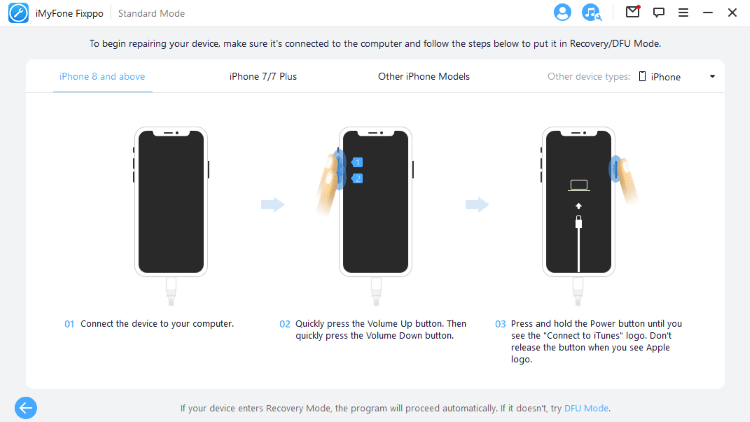 Step 3: The suitable firmware package will show up. Choose and click on Download.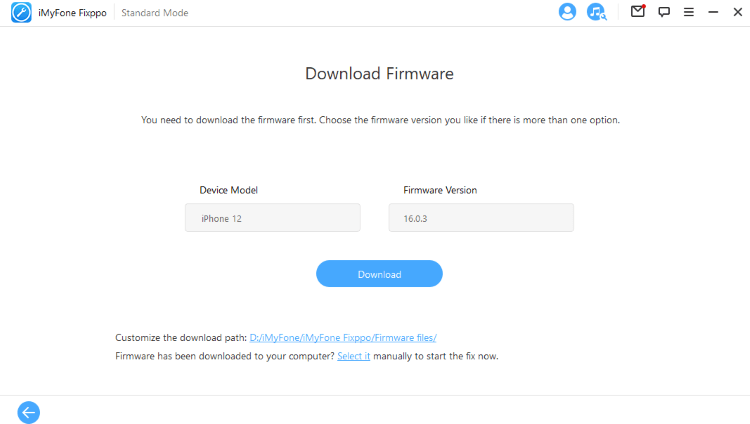 Step 4: Start the program. When you see it done, you can reboot your iPhone. And that's it! Your iPhone keeps going to voicemail problem is fixed with the help of Fixppo.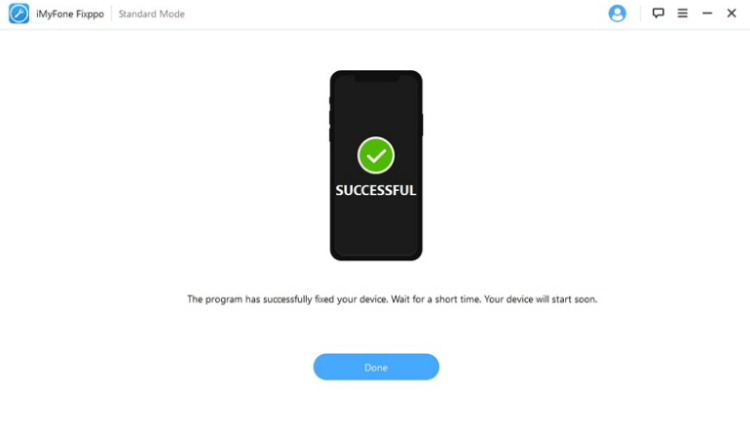 If you wonder whether iMyFone Fixppo can truly help you with this headache, download it and have a try.
---
4

Check Do Not Disturb
Focus Mode is designed for those who don't want to be distracted by the phone and focus more on their work or life. It's truly marvelous but don't forget to check if this can explain why your phone goes straight to voicemail.
Go to Settings>Focus>Do Not Disturb.
Tap on People>Allow Notifications From>Allow Calls From.
There are four modes you can choose, in this case, you can click on Everybody to see if your iPhone is back to normal.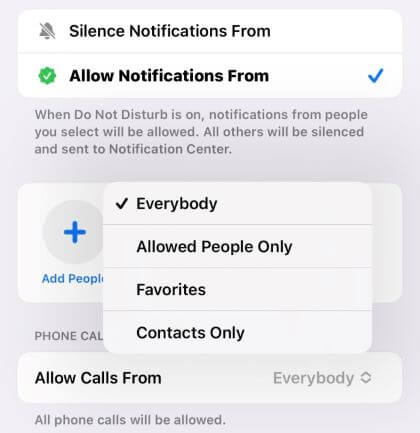 ---
5

Change Announce Calls
It's said that this solution does work for some of the users, but not everyone actually. Anyway, everything is worth trying in order to solve the problem as soon as possible.
Go to Settings>Phone>Announce Calls.
Choose Always to check if it works well.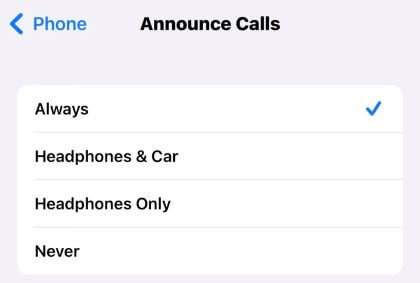 ---
6

Update Carrier Settings
I suppose this is something new to some of the users because we never consider this would affect our daily life, but it truly will. According to Apple, 'Carrier settings updates are small files that are installed on iOS devices'. This kind of update can improve your mobile carrier connectivity to provide a better experience in calls, data and more. Therefore, having the update may fix your all calls going to voicemail issue and furthermore, ensure the proper functionality of your iPhone.
Go to Settings>General>About.
Wait for 20 seconds or so, your iPhone will pop up a message if there is a new version available, just click to make an update.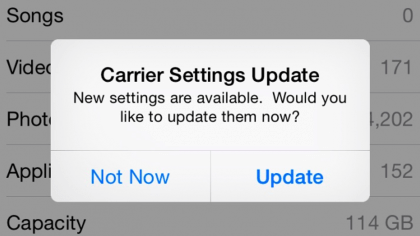 ---
7

Make Software Update
Since every iteration of iPhone comes with bugs as well as fixes for the last version, this is also an accpeted way to fix bugs on your iPhone.
Go to Settings>General>Software Update.
Make un update if possible and your call goes to voicemail without ringing problem may not show up again.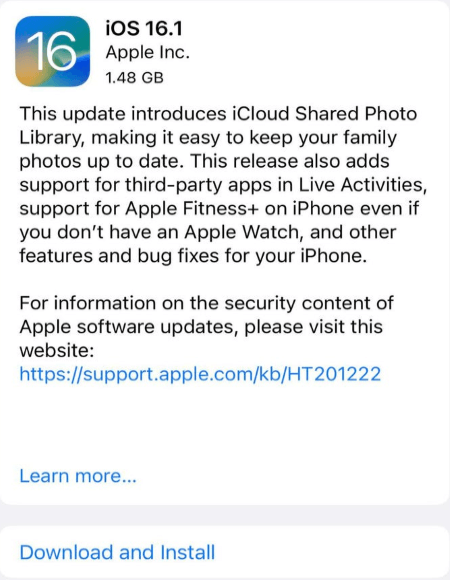 ---
8

Force Restart iPhone
Force Restarting your phone is another most frequently used way for fixing minor problems in your iPhone. If your call goes straight to voicemail, try this one.
Press the Volume Up button, release it quickly.
Press the Volume Down button, release it quickly.
Press the Side Button, when the Apple logo show up on the screen, release it.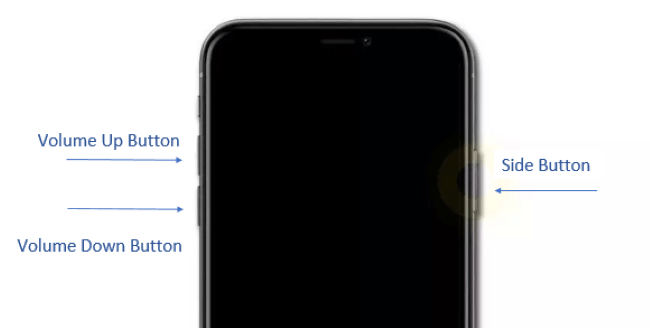 ---
9

Reset All Settings
This sounds a bit troublesome to stop calls from going to voicemail but luckily, your data including photos, files, messages will remain intact. This option will only erase your preference settings including network settings, location services, face ID, and so on.
Go to Settings>General>Transfer or Reset iPhone.
Tap on Reset>Reset all Settings.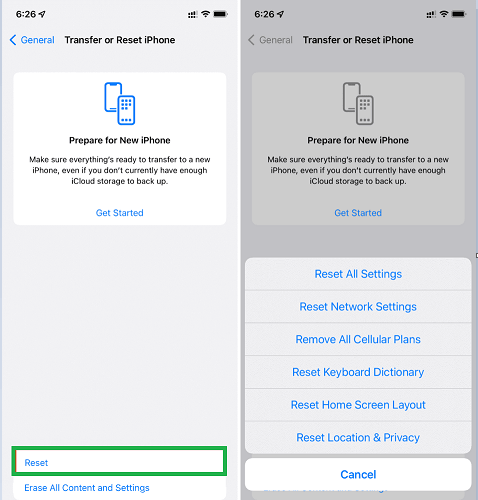 ---
10

Contact Your Carrier
If none of these simple solutions work and nothing else goes wrong with your phone, then the problem might not lies in your iPhone settings but the irregular service of your carrier. What's more, if you can't see any missed calls in your Phone app, then go contact your carrier without hesitate to fix them all.
Wrapping Up
After reading this post, I'm sure you will find a satisfying solution to fix your iPhone keeps going to voicemail problem. If it has something to do with the settings and some enabled features, then your problem will be readily solved. However, if you think it is a system glitch of your phone, then you may try this professional tool - iMyFone Fixppo. With its user-friendly feature, you can repair you phone at home easily.