"Hi, yesterday my friend was calling me but I didn't receive any call from him. Neither there was any notification for missed call nor did my phone ring. Later, he texted me that he got an automatic response from the mailbox when he tried to call me. I don't know why this happened. Please guide me anyone."
Sometimes, when the iPhone keeps going to voicemail, this could mean that the voicemail settings have been altered unknowingly. Bad connectivity may also be the reason when iPhone goes straight to voicemail. There are several solutions to fix this problem. This article will tell the users how to fix this problem.
6 Tips to Fix iPhone Keeps Going to Voicemail
Tip 1. Check Settings
First of all, settings should be checked in the iPhone. The following settings are required to be examined and should be turned off.
1.1. Do Not Disturb
Firstly, check if a crescent moon kind of icon is noticeable beside battery icon or not. Its visibility will tell that "Do Not Disturb" is on. To turn it off' follow the below steps:
Open "Settings" and tap "Do Not Disturb" option.
Turn off "Manual" button by tapping on the toggle switch beside it.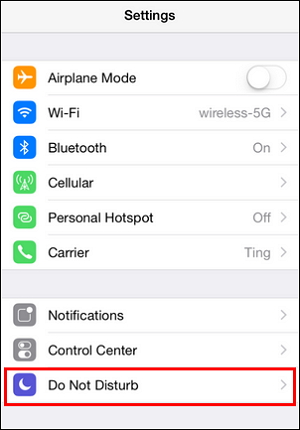 "Do Not Disturb" function can also be turned off by just swiping up iPhone screen's bottom. Touch on the crescent moon icon to turn it off.Also, sometimes "Do Not Disturb" gets turn on and off automatically due to its "Scheduled" feature and the problem persist. This means that the function is scheduled and will turn on and off when you are going to hit the bed. So, make sure to turn off the "Scheduled" too.
1.2 Airplane Mode
The next step to stop when iPhone keeps going to voicemail is to determine the "Airplane Mode". Make certain that it is off. The steps to perform are:
To turn off Airplane Mode, open the "Settings".
Look for "Airplane Mode" and tap on the slider to turn it off.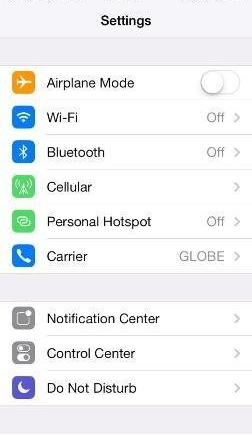 1.3. Cellular Roaming
The next thing to check is the Cellular Roaming and make sure it is turned off. Here's how to turn it off:
Tap "Settings" and then "Cellular".
Click on "Cellular Data Option", then turn off "Data Roaming" button.
This solution has been proved useful for the users who use Verizon plan on their iPhone running iOS 10 or iOS 11.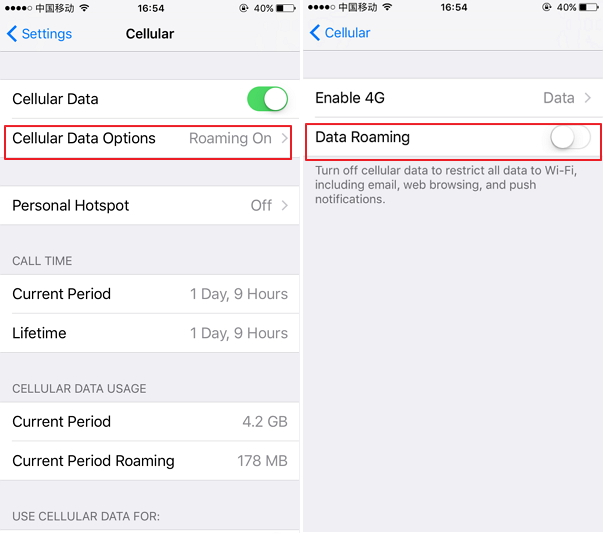 1.4. Call Forwarding
Turning it off is very easy. You just need go to Settings=>Phone=>Call Forwarding, then turn it off. This worked for more than 99% cases to fix iPhone directly going to voicemail problem.
Tip 2. Reset Network Settings
If your iPhone keeps going to voicemail after checking the settings, try resetting network settings to solve the issue. Beneath are the steps to perform this method.
Start with "Settings". Tap "General" option.
Go to "Reset" and then "Reset Network Settings".
Type in the passcode and tap again "Reset Network Settings".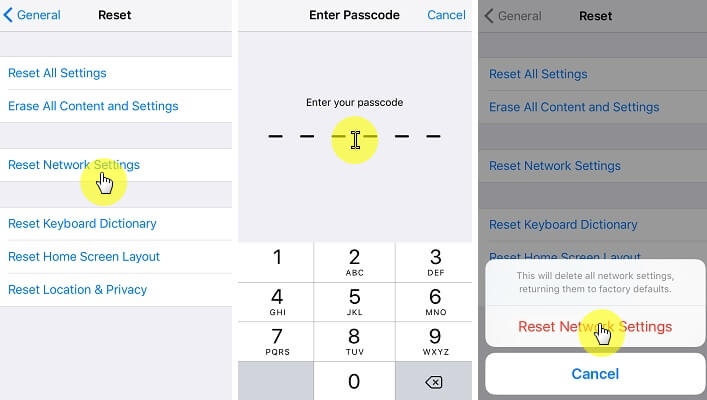 Please note that this method will reset all the networks information, like from Wi-Fi settings to all VPN, APN, and Bluetooth settings. Thus, please make sure to copy all the information and send it to another place or make a backup of them otherwise, the information will have to be inserted all over again after resetting network settings.
Tip 3. Hard Reboot
Hard rebooting your iPhone is also an efficient method. These are the steps to hard reboot:
People who use iPhone 6s or previous models: Make hold of "Sleep/Wake" and the "Home" buttons at the same time and keep it like this for nearly 10 seconds. When Apple logo comes, release them.
People who use iPhone 7 or 7 Plus: Press "Sleep/Wake" button and the "Volume Down" button simultaneously and hold for 10 seconds. Release once Apple logo appears.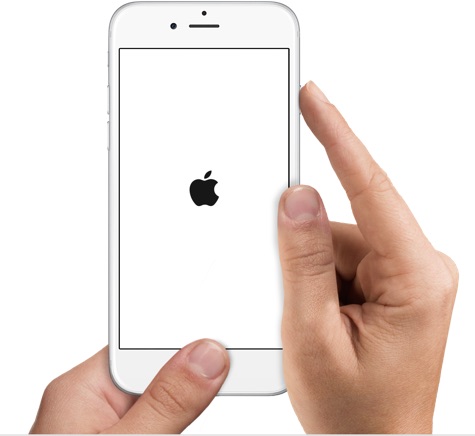 Tip 4. Contact Your Carrier
The other thing which can solve if iPhone keeps going to voicemail is contacting the carrier. Go to the carrier outlet or call them. Ask them and know about any network related outages in your area.
Tip 5. Fix iPhone Keeps Going to Voicemail with an Efficient Tool
iPhone keeps going to voicemail could be caused by software issue. If the above solutions doesn't work, the best solution is to go for iMyFone D-Back. The program is handy when there is some problem with your iOS. The new and amazing feature "Fix iOS System" is designed to fix a big range of iOS system issues, for instance it is able to:
Deal with the issues like black screen or white screen of death, stuck in recovery mode, reboot loops etc.
Contrasting to iTunes or iCloud restore options, Fix iOS System feature can make no loss or change of the data.
This feature also allows the users to get the problem fixed by themselves rather than call some technical expert.
Key Features:
iMyFone D-Back is a software that is able to retrieve accidentally lost or deleted data under various scenarios. Cult of Mac also remmended it when you need recover lost data.
This software benefits with its greatest "Fix iOS System" feature that helps in fixing without data loss and lets the users to repair their iPhone at home without running to the experts.
The software can work to recover 22+ types of data, like photos, contacts, WhatsApp messages, notes and more.
It offers four recovery modes to quickly find data. You can recover from iOS device or iTunes/ iCloud backup.
This software allows previewing the data as well. This way ensures the users to recover data selectively.
To put everything in one piece, being unable to receive calls when the relatives and friends are trying to contact you is very inconvenient. However, the solutions are not complicated to implement. Hope those easy to execute solutions could help the people who find themselves in difficulty when their iPhone keeps going to voicemail.