Have you noticed that your iPhone's visual voicemail has vanished? After updating your iOS, you can't access a list of your voicemail messages, read a voicemail-to-text transcript, or listen to an individual voicemail directly from your iPhone. Is your iPhone's visual voicemail not working for no apparent reason? Then, this is the right place if you want to know how to fix iPhone visual voicemail not working.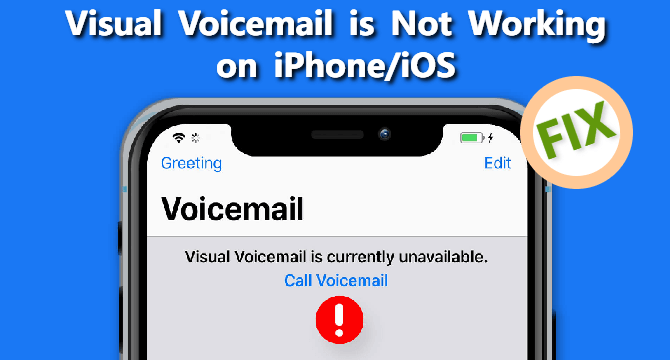 Part 1: What Is Visual Voicemail & How Does It Work?
You may see all your messages briefly and priorities them without listening to them in the order they were received using visual voicemail. You can see a snapshot of your communications and take actions fast using transcripts, icons, and other features, allowing you to work more efficiently and deliver better connectivity to your clients and coworkers.
In addition to a transcript, visual voicemail provides you with vital information about each call. You'll see the following when you open your voicemail system:
The date and time the call was received.
The message's length.
Whether the communication has been labelled as urgent.
Whether the caller has asked to be contacted again.
You can also download the message to your device as an audio file or upload it to the cloud to keep it secure.
Steps to Set Up Voicemail on iPhone
Step 1. Navigate to Phone app Phone icon from a home screen Voicemail Icon(lower-right). You may be sent to the automated Voicemail program if you switch to an iPhone. If this is the case, follow the voice prompts. If that doesn't work, dial *86 to manually set it up.
Step 2. Set Up Now should be selected. Your Voicemail has already been set up if the Set Up Now pop-up does not display. Start at step 5 by tapping Greeting in the upper-left corner of the Voicemail screen.
Step 3. Tap Done after entering a password. The password must have a length of 4-6 digits.
Step 4. Tap Done after entering the password a second time.
Step 5. To choose or record a greeting, go to Greeting. Tap (check) Default to utilise a Verizon default greeting. Or choose Custom to record one, press the Record button and stop when you're done; tap Done or Save to finish..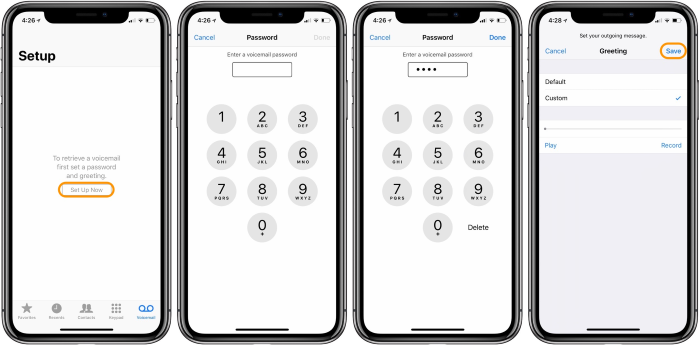 Part 2: 9 Methods to Fix Visual Voicemail Not Working on iPhone
01

Try Advanced iOS Repair Tool - Fixppo
If you're looking for a solution of fixing iPhone visual voicemail not working on iOS, then all you have to do is download and install iMyFone Fixppo. iMyFone is devoted to providing iOS, Android, Windows PC, and Mac users with solutions. It may help with iPhone visual voicemail not working, among other issues.
Fixppo Can Also Help with:
If you don't want to lose any data, choose Standard Mode on the home page. This setting essentially solves all the most common iOS/tvOS issues. All you must do is: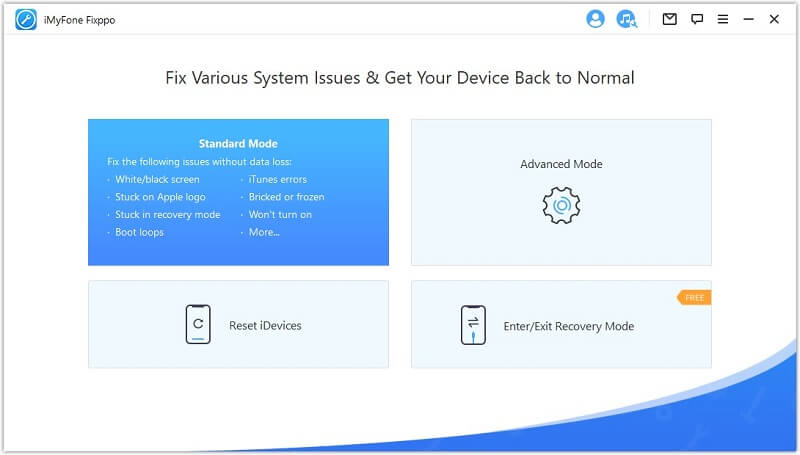 Step 1. Connect the Device to the Computer
When you choose Standard Mode, the screen below appears. Connect your device to your computer and then choose Next.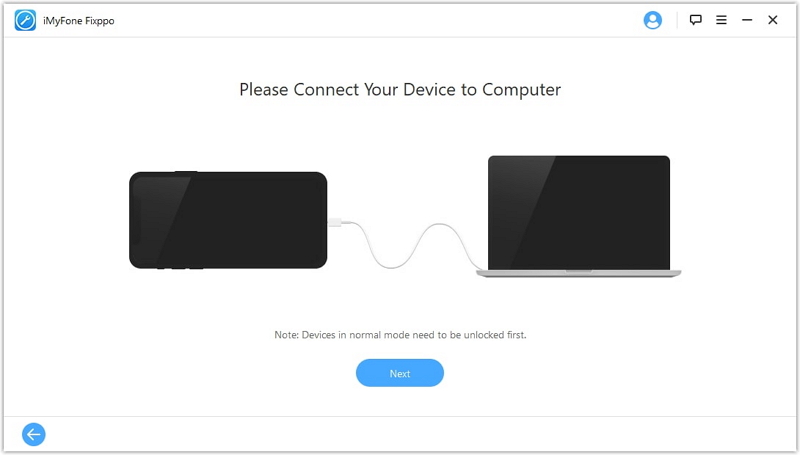 Note
If your device could be detected right away, you will process to next step. While if not, you need to put your iPhone into Recovery Mode or DFU mode by following the clear instructions on the program.
Step 2. Get the Firmware
You must now download the firmware in order to fix your device. The app will recognize your device's model and show you all available firmware versions. Select the version that you like. After that, click the Download option.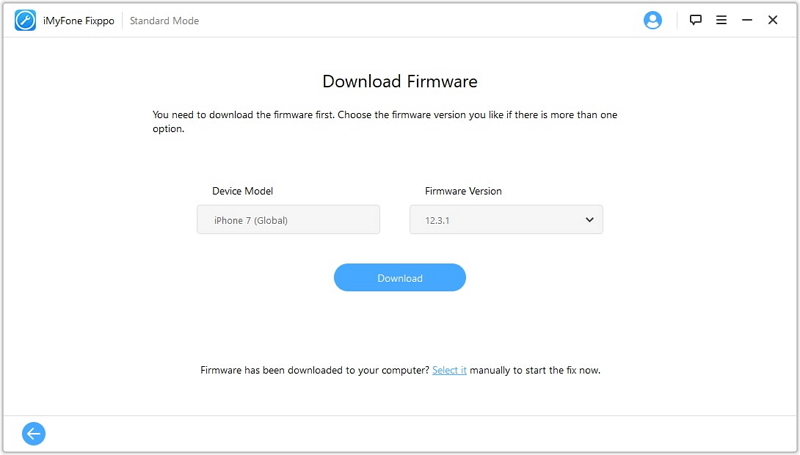 Step 3. Fix the issue with iOS/tvOS
You can start repairing your gadget after everything is in order. Look at the device's and firmware's specifications. Press the Start button when you've double-checked that everything is in order. If the firmware is older than your iOS/tvOS version, the fix process will not be affected. If it still doesn't work, try a newer version to see if there are any difficulties with compatibility.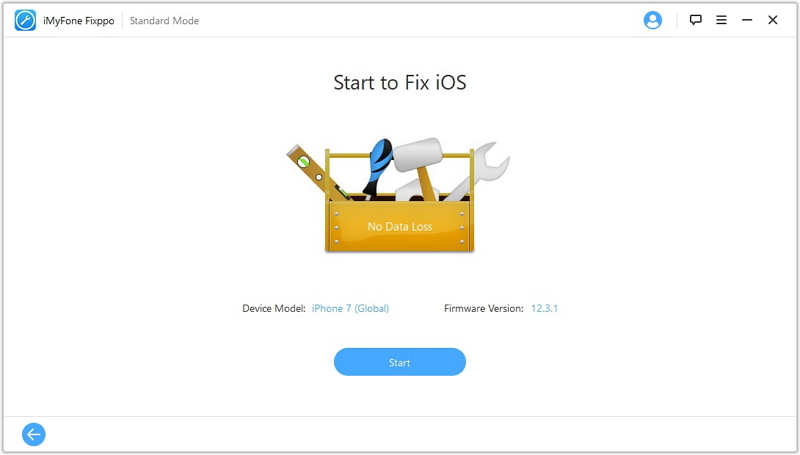 The program will fix your iPhone and system issue automatically, please keep devices well connected until it shows successfully fixed.
02

Force Stop and Restart Phone App
Force stop and restarting the Phone app should be the first thing you do if a service or feature on your smartphone isn't working or if it's having issues, such as the visual voicemail not working. It's simple to do and has been shown to be beneficial in resolving a variety of smartphone troubles.
03

Update iOS System and Restart Your iPhone
There could be a pending update on your iPhone that needs to be installed. Check for a software update because it fixes noted issues, one of which could be the visual voicemail not working. Don't forget to restart your phone after you've upgraded your iOS.
Go to Settings app, scroll down to General.
Tap on Software Update and check if there is any software update available.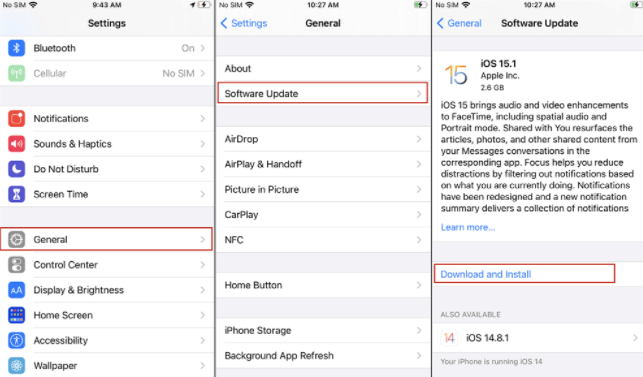 04

Check for Carrier Settings Update
Because visual voicemail is a carrier-provided feature, it is normally kept up to date through system or carrier updates. However, because the problem began after updating the iPhone system or iOS, the next step would be to apply fresh carrier updates. Through carrier settings updates, carriers frequently provide fix patches to deal with problems affecting network-related services.
Open Settings app, find General.
Click on About or refer to your Carrier for help.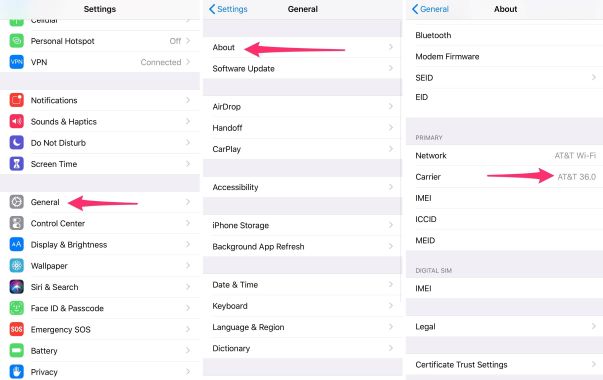 05

Change Internet Work
Sometimes changing your internet also works in this situation. So, don't forget to check this thing.
You can choose to disable Wi-Fi and turn cellular services on.
Also you can change to another available Wi-Fi.
06

Reset Voicemail Password
If your visual voicemail not working on iphone and you don't want to conduct a factory reset, other modifications to attempt include changing or resetting the visual voicemail password and changing the language to English (United States).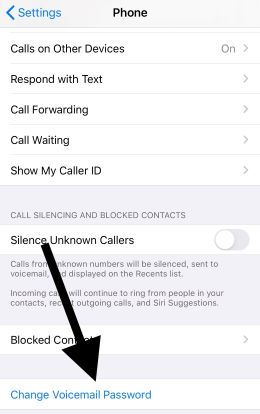 07

Reset Network Settings
Resetting the network settings on an iPhone usually solves network issues. This reset wipes out everything of your current network configurations, including Wi-Fi, Bluetooth, APN settings, and other pertinent data. In addition, any errors caused by improper setups will be removed during the procedure.
Go to Settings > General.
Scroll down to find Reset > Reset Network Settings.
Enter your passcode and finally confirm to reset.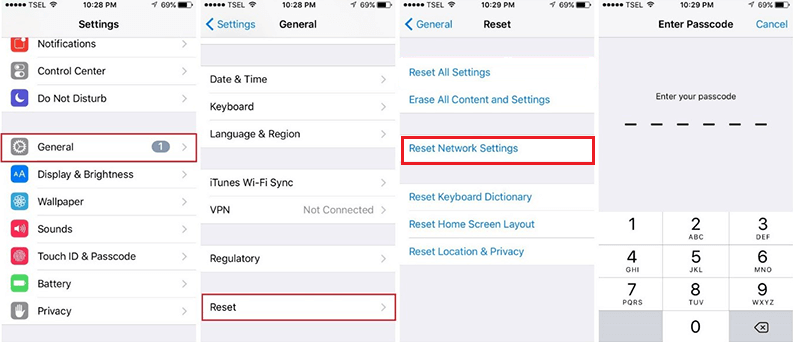 08

Enable and Disable Airplane Mode
This technique is required to resolve connectivity-related issues. By turning off the device's radio signals, it will erase any problems caused by connectivity issues. It should provide a short connection refresh, which should fix your iPhone's visual voicemail glitch.
09

Factory Reset Your iPhone
If all else fails to fix the problem and you still can't get visual voicemail to work properly on your iPhone, you can do a master or factory reset. This will assist in the resolution of any complicated system difficulties generated by the update, which eventually resulted in the loss of visible voicemail functionality. However, back up all your crucial files to iCloud or iTunes beforehand so you can restore them later.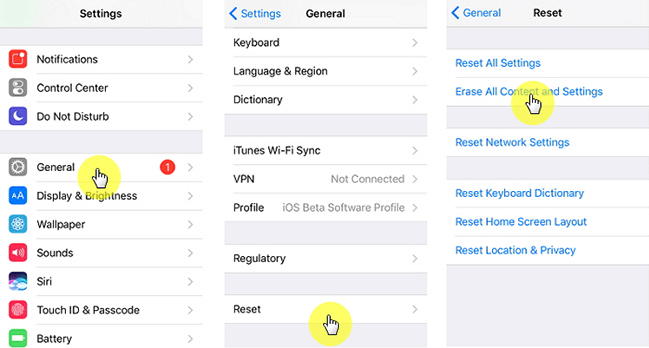 FAQs: More About Visual Voicemail on iPhone
1. Why did my voicemail disappeared on my iPhone?
It could be a carrier or an Apple problem. Make sure your account with the carrier has voicemail notification activated. Then, on your iPhone, go to Settings>Notifications>Phone and check that badges are turned on.
Tap the menu button on the Voicemail app.
Select Deleted Voicemails from the drop-down menu. The program will then provide a list of voicemails that you can retrieve.
It will either add a checkbox to the voicemail or open a contextual menu, depending on your type of phone.
Conclusion
That's all there to do when it comes to how to fix iPhone visual voicemail not working. If you have any additional remedies to the above-mentioned iPhone voicemail problems, please share them with us by posting a comment. If none of these solutions work and still your iPhone visual voicemail not working, contact your service provider/carrier for support and alternative suggestions. It's possible that something needs to be done on their end to resolve the issue and restore service. You are also welcomed to share this post with your family or friends if you find it useful.