Fix iPhone 14 Won't Turn On Issue with 6 Easy Ways!
Category: iPhone Issues
5 mins read
'I'm really desperate, my iPhone 14 won't turn on now, it decided last night to just brick. It was working perfectly, I just put it on charge and this morning it was just dead. It's the first time it's happened to me, can anybody help...'
People are rushing to get the new iPhones with high expectations but find out theirs won't turn on out of the blue. They are wondering what happened and if there is any way to fix this problem? No worries. This post will walk you through the reasons and solutions about how to fix iPhone 14 won't turn on. If you happen to be one of them unluckily, this is exactly the post you need.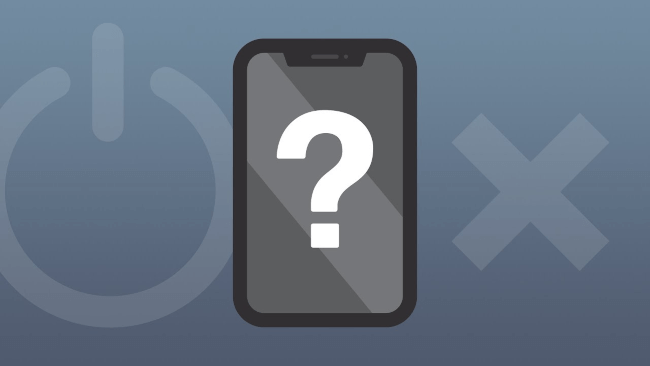 Reasons Why iPhone 14 Won't Turn On
1

Dead Battery, Charger or Lightning Cable

If your iPhone is completed drained, it won't get back to work until it's fully charged. Sometimes you may find that you've charged your phone for a while but see no improvement in it. In this case, if nothing else go wrong, a broken charger or lightning cable might be the culprit.
2

System Failure

In certain situations, you may need to update most of your apps at the same time or you just jailbreak your phone to unlock the full potential of it. These all may do harm to your iPhone system, making it malfunction and fail to turn on.
3

Hardware Damage

This can be the much worse situation. Though phones now are claimed to be water-resistant, direct exposure to water for too long certainly does no good to your iPhone. Also, if it's dropped for many times, chances are components of your iPhone will be damaged.
What to do When iPhone 14 Won't Turn On?
1

Check Charging Condition

Checking your charging condition can be the simplest way to see if it is the reason that causes you the trouble. First, you need to check whether your iPhone is fully charged. Don't rush to turn it on the moment you just charge it, wait for ten minutes or so to see if it works again.

Also, you should check whether your charger is broken or your lightning cable has scotch marks on it, which can cause no charging. What's more, please try to use an original charger or lightning cable rather than a cable with low-quality.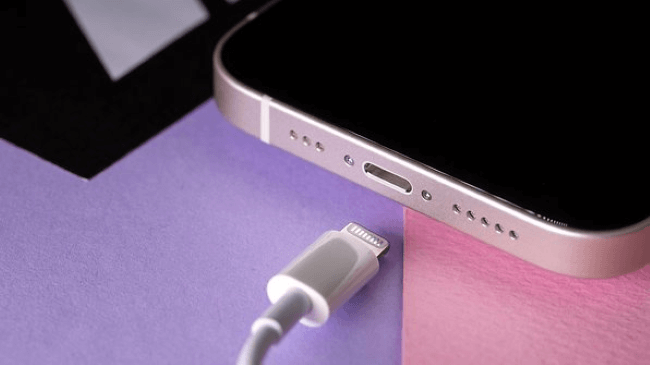 If you want to know how to extend the life of a new lightning cable, here are tips for you:
Don't strain or fold the cable. Wires inside can break easily without knowing.
Don't drag the cable but the hard plastic jacket when connecting or disconnecting the charging port.
Clean the pins and keep them away from liquids or they may get burned, causing bad contact.
2

Check for Liquid or Outside Impact

As we mentioned before, iPhone is quite expensive and although it claims to be water-resistant, liquids and impact still do no good to it. Check whether your iPhone has liquids on the charging port and whether it's been dropped harshly, in this case you may need to get it repaired.
3

Have a Diagnosis with the Best Fix - via Third-party Tool

If solutions mentioned can't fix your problem, it means there may be some technical problems with your iPhone and you might need a professional fixer to help you out, then iMyFone Fixppo should be your choice. It is the program that can fix all of your iOS-related problems without losing any data. You may check steps below to see about how Fixppo works to fix your iPhone 14 won't turn on issue:

Step 1. Download and install Fixppo to your computer, then choose the Apple System Repair.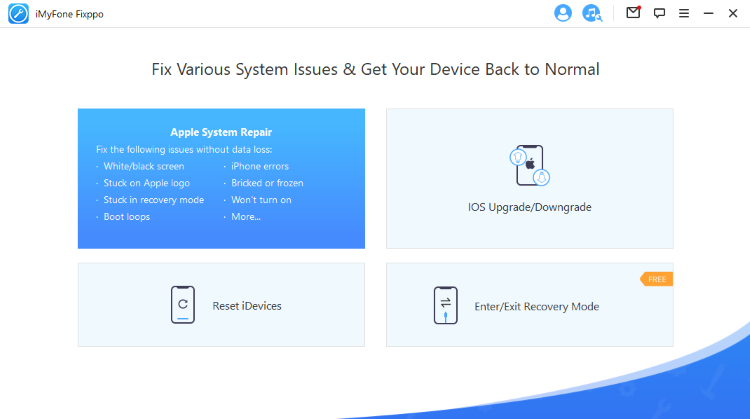 Since you want to fix this iPhone bug without data loss, Standard Mode here can easily help you out.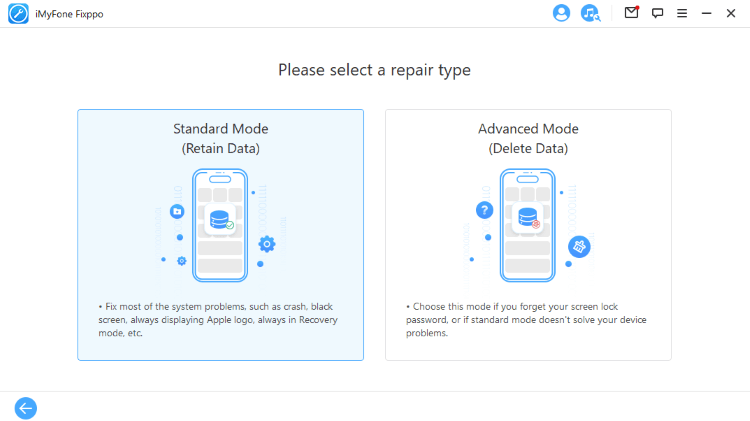 Step 2. Connect your device to computer, if your device gets detected, you can go ahead to the next step; If not, please enter Recovery Mode or DFU Mode as instructed.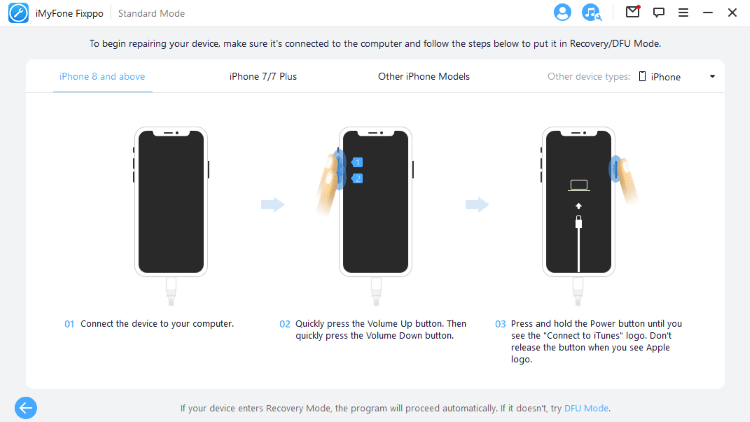 Step 3. Once you are ready, click on Download button to download the firmware package.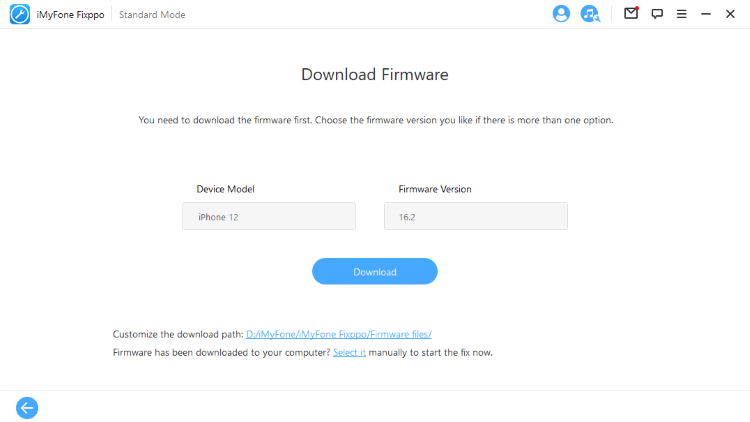 Step 4. Once the firmware is downloaded, you can click on the Start button and Fixppo will begin its work automatically. And when you see the Done button, the whole process of fixing the problem is finished. And congrats! Your iPhone 14 should be back to live!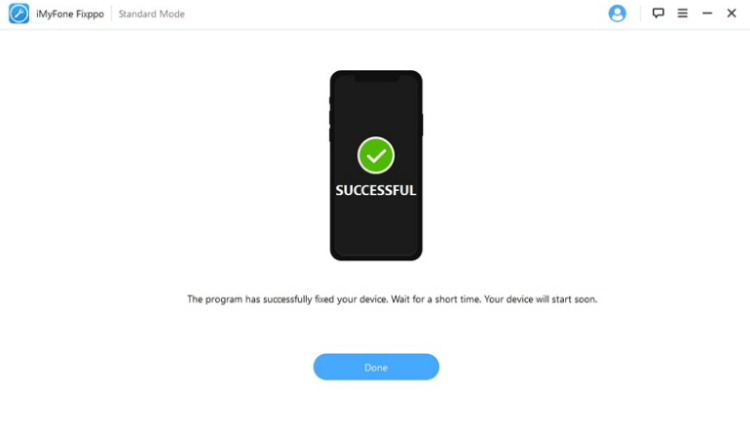 4

Force Reboot iPhone

If your iPhone gets stuck and won't turn on because of too many updates at the same time or jailbreaking, you can try rebooting your phone, which can solve most of the problems.
Step 1: Press and release the Volume Up button.
Step 2: Press and release the Volume Down button.
Step 3: Press the Side Button and release it until you see the Apple logo.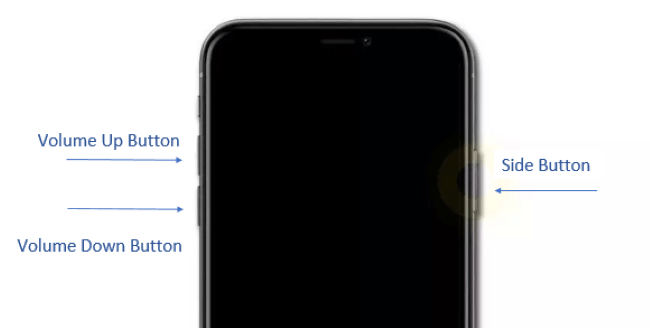 5

Restore iPhone with iTunes (Risk Data Loss)

You can also restore your iPhone with iTunes. Just follow the steps below to reset your iPhone but it will risk losing data so be careful if you don't make any backup before.
Step 1: Connect your iPhone to computer and open iTunes (iTunes should download the latest version).
Step 2: Put your iPhone to Recovery Mode.
Step 3: iTunes will detect your iPhone automatically and says your device needs to be restored first as a confirmation.
Step 4: Information will pop up, click Restore iPhone to let iTunes begin to repair your iPhone.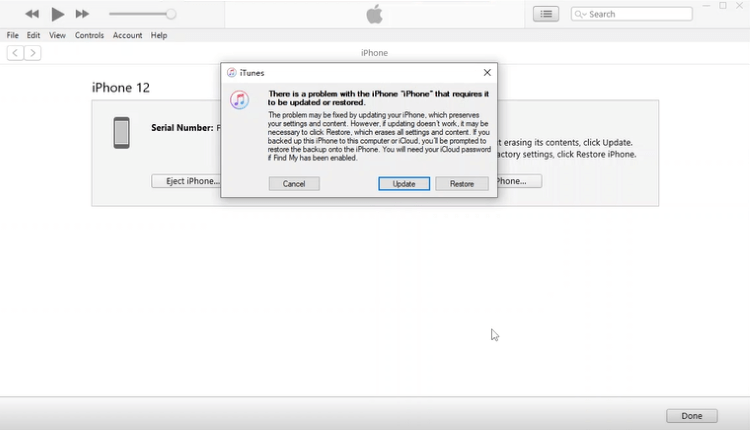 6

Go Get Apple Support

With iMyFone Fixppo, your iPhone won't turn on issue should be fixed smoothly. However, it's possible that the problem lies in your hardware damage. In this case, you should go to the Genius Bar to seek for help from Apple's support team. You can make an appointment with the Apple Support Center that is close to you first.

After the tiring fixing process, I guess you want to relax yourself with an interesting game, try this out: Dash The Island!

For iPhone users, you can check Dash The Island here.

For those who have Android devices, you can check Dash The Island here.
Tips to Avoid iPhone 14 Won't Turn On Again
Try not to jailbreak your iPhone until it is necessary.
Try not to play your iPhone while charging and use the original charger and lightning cable as long as possible.
Remember to clean your iPhone memory at a regular time or your iPhone may crash for the lack of enough storage space to refresh or update.
Take care of your iPhone. Though most of the iPhones are water-resistant, liquids can still get inside your iPhone and your hardware may get burned out. What's worse, impact from the outside may cause serious damage to your device and nothing can help but go get components changed (Go get a waterproof case or a hard phone shell).
Conclusion
This iPhone 14 won't turn on issue is horrible, just take a breath and follow instructions above to solve it as soon as possible. However, if you don't want to bother yourself with so many tries, you can give iMyFone Fixppo a shot. It's a real time-saver and money-saver in such iOS-related problems, if you have any other concerns about it, feel free to contact us.