Being relying on the internet or WiFi these days, we must feel quite bothersome when the iPhone doesn't connect to WiFi. There are users who complain that their iPhone won't stay connected to WiFi after working smoothly for a short period.
The WiFi runs well when they connect it with their iPhone but after a few minutes, it gets disconnected on its own. For some people, their iPhone is unable to connect with the WiFi but their computer is able to do that. For others, one iPhone is working completely well while the other raises this issue.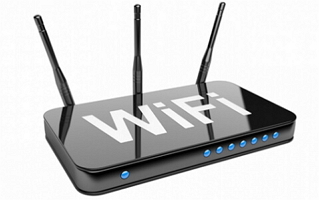 Here are some common reasons why the iPhone won't stay connected to WiFi:
There might be something wrong with the settings on your device.
There is something wrong with the software or system on your iOS devices.
Hardware on your device might be broken.
Therefore, let's check 6 efficient tips mentioned below to help you in such a situation and hopefully you'll be able to put an end to your problem after reading this post.
Note: All the tips below can be used to troubleshoot the WiFi won't stay connected issue on iPhone 6 to 14 in all iOS versions including iOS 16.
If you are confused about which method to choose, you cannot miss this comparison table which will give you a brief introduction to each method. Do not hesitate to read on.
1. Reset Network Settings If iPhone Doesn't Stay Connected to WiFi
If your iPhone won't stay connected to WiFi for a long time, try resetting network settings now. As the name hints itself, it will take all your network settings to a fresh start.
Please note that this method will delete your entire networks and passwords. The steps are as goes:
Begin with opening 'Settings' and then tap on 'General'.
Go to 'Reset' and complete the process by hitting on the 'Reset Network Settings'.
When you do this, you may be asked to enter the passcode. Do it and confirm resetting.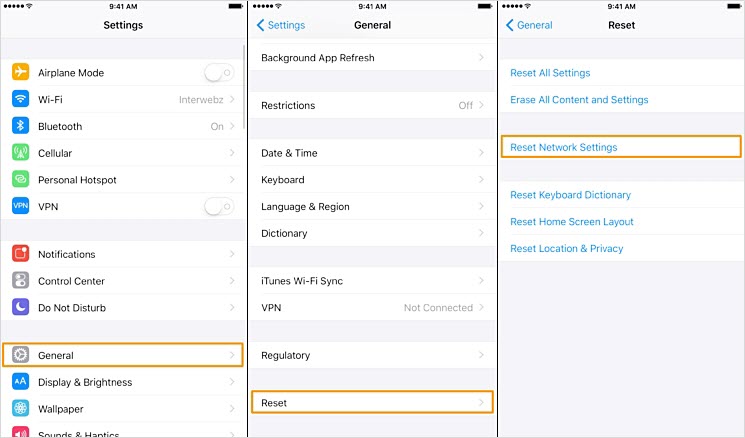 2. Turn off Bluetooth If iPhone Won't Stay on WiFi
Another thing you need to try if your iPhone won't stay connected to WiFi is to disable the Bluetooth because the Bluetooth is able to cause some interference and inconvenience with the connection between your WiFi and device.
Therefore, to prevent this situation, go to 'Settings' and tap 'Bluetooth' and turn it off. Now use your WiFi and check if the device keeps connected to it or not.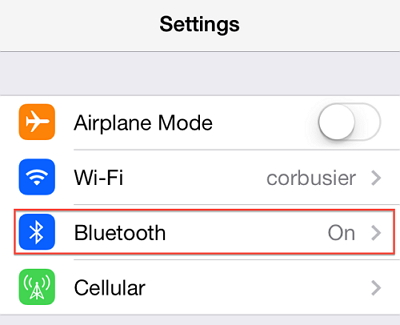 3. Disable WiFi & Restart Your iPhone
You can, for no other reason, turn off the WiFi and give your iPhone a restart phase. Disabling the connection for a while and keeping the device stable will be likely to make the troubling functions settled and turn your device to act normal.
Also, when you restart your device, make sure to turn the WiFi back on. Now check if the problem still arises.

4. Restore iPhone to Factory Settings If WiFi Won't Stay Connected
Here is another fix to try when WiFi doesn't stay connected on your iPhone. There could be some unknown reasons with the other apps or data on your device that are causing iPhone not keeping connected to WiFi, so you need to restore your iPhone to factory settings.
This process will take the help of iTunes. All the data on your device will be erased. The steps are given just below.
As the first move, connect your device to the PC and open iTunes in it.
Upon successful connection of iPhone and PC, you need to click on the device icon at the top followed by the 'Summary' tab.
Now, choose the option 'Restore iPhone' and confirm the process.

5. Make WiFi Stay Connected on iPhone with a Professional Tool
The above methods are limited when there are some system or software issues on your iPhone. If everything above fails, do not hesitate to try to use iMyFone Fixppo to fix system issues on your iOS devices. This third-party tool is the best option when your iPhone won't stay connected to WiFi for some iOS problems. It helps no matter you have newest device like iPhone 12 running the latest iOS 16 or the older devices with other iOS version.
The tool consists of three different modes helps the users in fixing the iOS-related issues with a 100% success rate.
You can easily go through the repairing process by yourself since there are only 3 steps.
You can fix the WiFi issues on your iPhone without any data loss.
Here is the easy tutorial for using the tool when the iPhone won't keep connected to WiFi.
Step 1. Open the program after installing it. Make a connection between the iPhone and the PC using a lightning cable. Now, from the main screen, go for 'Standard Mode'.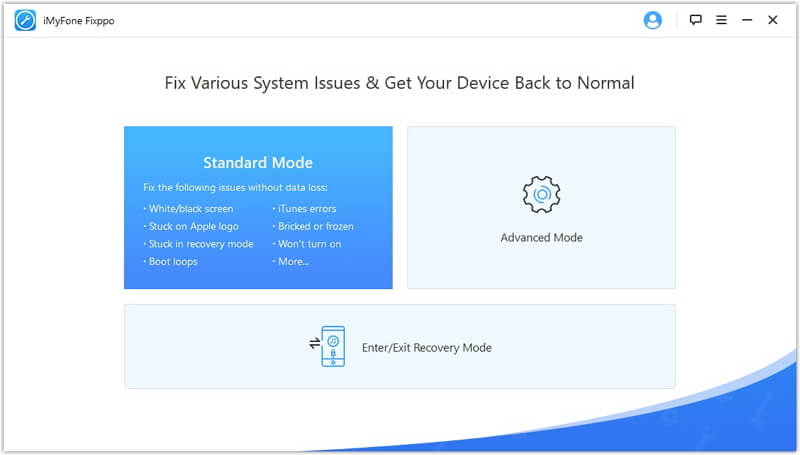 Step 2. Click on the 'Download' button then. Since the program has the power to recognize your device, it will automatically give you the suitable firmware for it.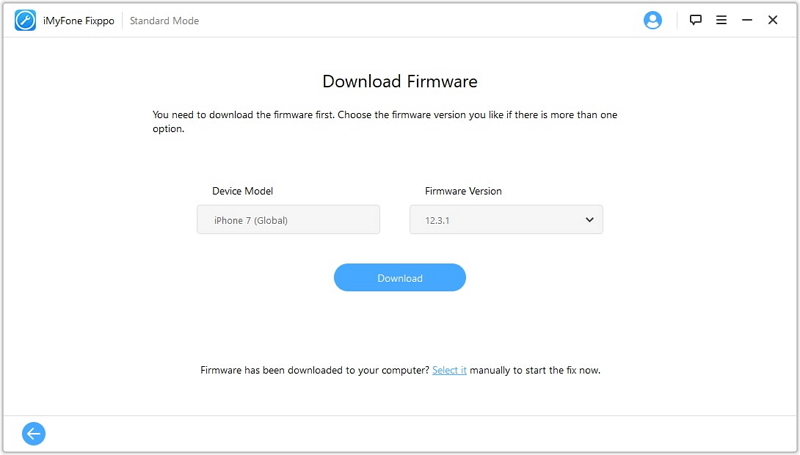 Step 3. When the download is complete, please click on the 'Start' button. By clicking on it, the repairing process will begin and your device will restart after the fixing. Your data will not be lost, and you can now check if your iPhone can keep connected to WiFi or not.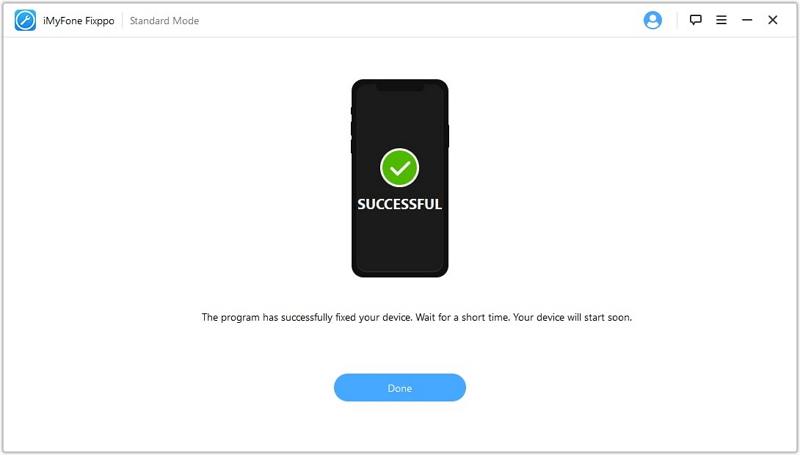 This tool can fix a large number of iOS problems such iPhone stuck on Apple logo, iPhone won't turn on, iPhone keeps rebooting, iPhone blue screen, white screen, black screen, and it will not affect the data in your device. Just try it now and it has been highly recommended by a lot of media sites around the world.

6. Try Another Device
Probably you've tried this as the beginning step when your iPhone won't stay connected to WiFi. But if you haven't, we recommend that you try connecting the WiFi with any other device because there might be something wrong with the hardware on your device.
If the other phone is also popping up the same trouble, then you should restart the router of your home. Alternatively, simply switch to another WiFi connection. In case, the other device shows no such problem and connecting successfully, then your iPhone has to go under the treatment. Look for the Apple support center to get the problem solved.
Conclusion
Now you will learn all the best methods on how to make WiFi stay connected on iPhone 12/11/11 Pro (Max)/XS (Max)/XR/X/8/7/6. If you have any other problems with WiFi on your device, feel free to leave them here and we will try our best to help you.