Spotify's ability to keep music lovers indulged in their favorite songs and soundtracks isn't unknown to iPhone users. But, that's certainly not the case when it pauses abruptly right when you have started getting into the groove of the song you like most. Now, fixing this issue, devoting your precious time, might seem unfeasible, and shifting to another music app means taking up the burden of creating the playlist you have already made through the years. So, what should you do? First, let's eye at the 8 different straightforward methods of fixing this issue.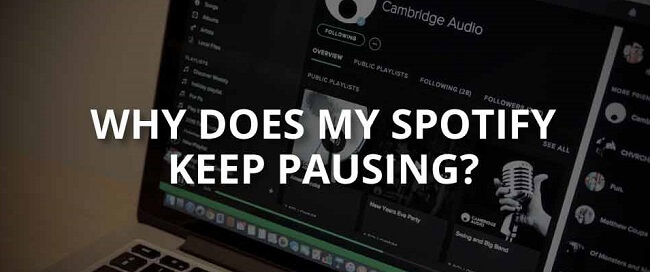 [Quick Know]
Why Does My Spotify Keep Pausing?
It might be the question to often roam around your head if you have an iPhone with Spotify installed. Indeed, Spotify is among the online music app most admired by iPhone users. Yet, the issue of it getting paused unexpectedly while being active isn't an uncommon occurrence either. Therefore, you must know the causes of this hindrance for making an inclusive understanding of this crisis.
Presence of Corrupted Cache Files:

Sometimes, the Spotify music apk gets downloaded to iPhones with corrupted cache files. After penetrating the system of your mobile phone, it's pretty standard for these files to create hindrances when the mobile app is active.

Another User Accessing Your Account:

The same sort of problem can also arise when your account is accessible to another person apart from you. If someone else uses your Spotify account with you together, your account might be frozen abruptly.

Unsteady Internet Connectivity:

Another possible answer to why Spotify keeps pausing would be using this app through an unstable internet connection. In the absence of sufficient strength in your internet connection, the streaming is compelled to face hindrances and causes this error.
Methods to Fix Spotify Keeps Pausing
1

Turn off Low Power Mode
You might keep your iPhone's Low Power Mode to extend your mobile's battery life, but this might be the reason for Spotify randomly stopping. The Low Power Mode saves mobiles' charge by restricting background activities like downloading, automatic mail retrieval, background refresh for apps, and more. Hence, before running the Spotify app on your mobile, ensure this mode isn't on.
In iPhones, you can do the same by clicking on the battery icon, with opening the menu by dragging it down from the top-right corner of your mobile screen.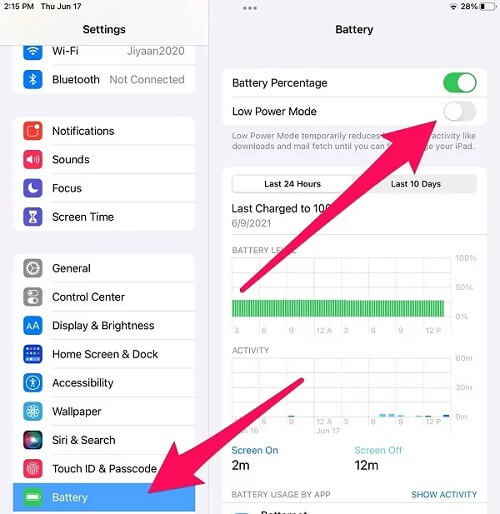 2

Turn Off Data Saver Mode
Why does Spotify keep pausing iPhone? Maybe the cause is the third point described as a possible reason for this issue since you keep your phone in Data Saver Mode all the time. The in-built Data Saver Mode in Spotify can significantly impact the playback quality and coerce the app to pause. Hence, always keep this Data Saver Mode off when you feel like listening to some music.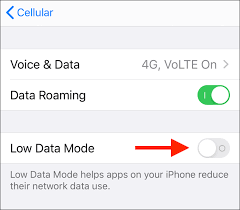 3

Restart Your Device
If your Spotify app has already been paused and you can do nothing else to fix this issue, consider restarting your phone from your computer's Start menu. You can also attempt a reset from a mobile device. However, the best thing to do would be to keep your iPhone in a complete power-off state for at least 15 seconds before restarting it. It's the time when you can eliminate some redundant data from your temporary memory. After keeping the phone off for 15 seconds, restart it and try opening Spotify another time.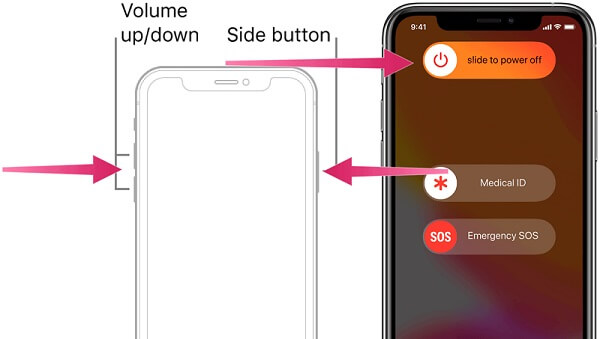 4

Close Other Apps
Don't be surprised after knowing that multiple apps being active simultaneously in the background can make you wonder why does my Spotify keeps pausing. Such issues are more common when you have multiple browser tabs and apps like ads, auto-play, and notifications in your iPhone's background. You can solve this problem by closing all tabs and apps potential to play sound at the back. In the chorus, putting your device into the Do Not Disturb mode would be better to mute all notifications.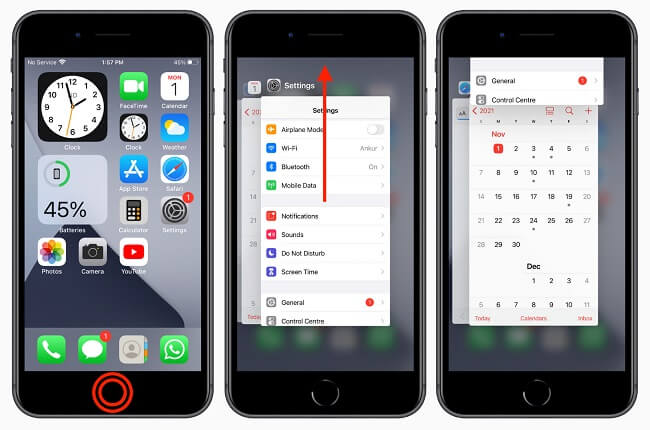 5

Restart the App
Restarting your Spotify app might be the most uncomplicated measure to shunning the issue of Spotify randomly stopping. If this app pauses suddenly, it can be caused by your iPhone's RAM or CPU facing excessive pressure. It's when the trick of restarting the app will come to your aid. How to do it? Close the Spotify app and open it again.
6

Fix iOS Glitches – with iMyFone Fixppo
iMyFone Fixppo, the prominent online software to eradicate all possible software issues of iOS devices, is the most precise and ever-lasting solution you can select to bring you out of this trouble. To fix the iOS glitches, you can download this software on your computer and connect it with your iPhone, set it on Standard Mode, and download the firmware file. The firmware file will take some time to eradicate this issue from your mobile forever, which is the process you don't want to disturb.
Fix iOS System Problem without Data Loss
It supports all iOS versions and devices, including the most recent iOS 16.
Support repair iOS with a high success rate
Support to fix many bugs in iOS 16, such as iPhone keeps restarting, iPhone freezing, etc.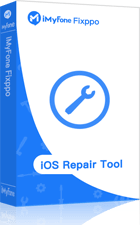 iMyFone Fixppo
7

Delete Spotify Cache
You have already realized how credible caches are to force iPhone users to ask why does Spotify keep pausing. Caches are temporary data folders aiding apps to get loaded more smoothly. However, continuous downloading over long periods makes them cluttered and prone to cause problems like frozen Spotify. Hence, get rid of those that Spotify brings with it.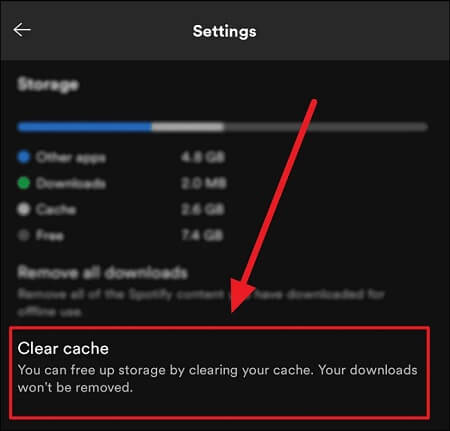 8

Uninstall and Reinstall Spotify App
Fascinatingly, uninstalling and reinstalling the Spotify app on your mobile phone can also come as your great help. It's a great way of updating the app with its latest version, more likely to be compatible with your mobile phone.
Wrapping Up
So, now, you have formed an inclusive insight regarding this issue with iPhones and, more likely, don't have to ask why does my Spotify keep pausing again. This page has described the top three reasons Spotify's frozen on your mobile. At the same time, you have also learned about eight different effective measures to recover from this relatively common issue.
But, as per experts' recommendations, the iMyFone Fixppo would be the best possible approach iOS users can adopt. This iOS problem-solving software is an apt answer to nearly all potential issues of Apple mobile phones and other devices. Besides, the developer has incorporated 4 different modes in its repairing tool to address problems per the intricacy meter.