TikTok is a social media app that allows you to create videos and share them with your friends and followers. Lots of users love this app. It is one of the most downloaded apps in Apple's app store, allowing users to create short video clips and share them with friends online. Unfortunately, some users are complaining that TikTok crashes on iOS 16. Here are some ways you can fix TikTok crash on iOS 16, so you can use it normally.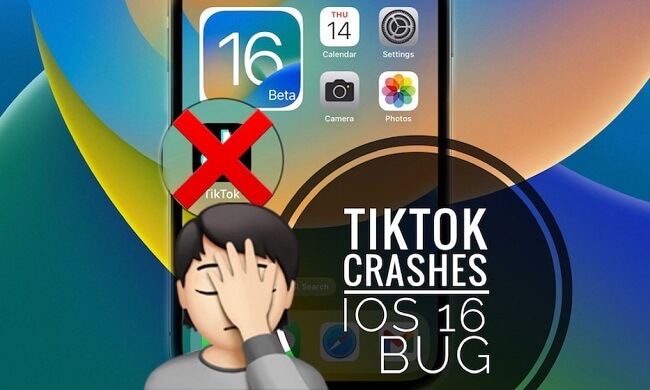 Part 1: Why TikTok Got Crashing on iOS 16?
The TikTok app may break on your running iOS 16 for many reasons.
A worldwide outage if several individuals have experienced the same problem.
If you're on a plane or somewhere without Wi-Fi, then the app will crash because it won't be able to load anything.
If you're using Tiktok on iOS 16 and your app is not updated, then you might be experiencing some problems.
Your iPhone has enough space to download and run the app. If it doesn't, there's something wrong with your phone's memory, and you'll need to fix it before you can try using TikTok again.
Part 2: Ways to Fix TikTok Crash on iOS 16
If you are experiencing crashes on your iPhone or iPad device and don't know why you should know how to fix the Tiktok crash on iOS 16. Here are some of the common fixes to sort things out.
01

Reboot Your iPhone
It is one of the most common ways to fix the Tiktok crash on iOS 16. This is because if your device is running slow and laggy, it will be harder for you to access apps and files. It may cause a crash in those apps or files. Rebooting your iPhone will help you fix this problem.
You might resolve the issue by rebooting, clearing the temporary cache, and deactivating the background activity. Here's how you can do it.
Hold the power button and volume up together to restart your iPhone until the power slider displays.
Drag the slider to the right and it will turn off.
Wait for 30 seconds, and then push the power button long enough for it to turn on.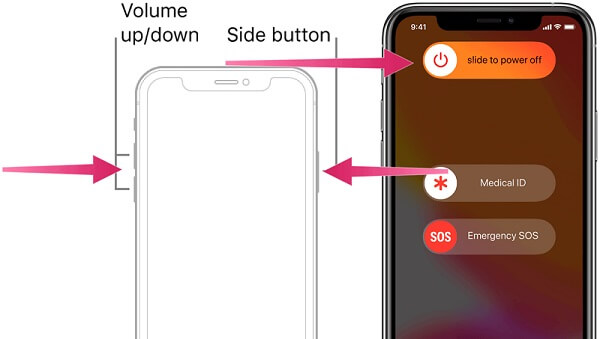 02

Delete Tiktok and Reinstall it
This is the easiest way to fix Tiktok Crash On iOS 16, but you must delete the app before reinstalling it. It will solve and delete the bugs causing the issue and guarantee you're using the most recent version available. To remove TikTok from your phone, follow these steps:
First, go on your home screen and find the TikTok app.
Then, hold down the app icon until the settings menu appears.
Finally, hit Remove App and uninstall TikTok.
After deleting TikTok, go to your device's App Store and reinstall it.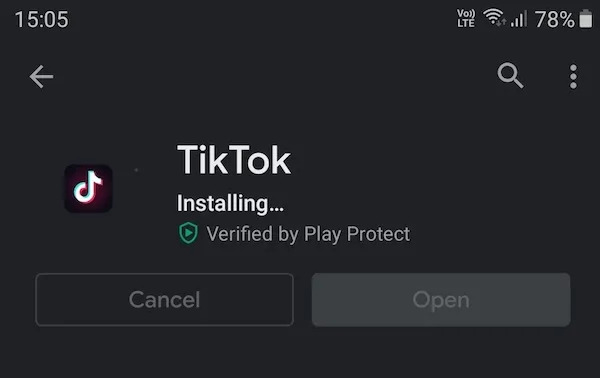 03

Update the Tiktok to Latest Version
Another way to fix this issue is to update the Tiktok app to the latest version. Using an older version of the App isn't a good idea. The current version you're running may have an underlying issue that causes TikTok to crash abruptly. You can update the app by following the steps below.
To begin, open the App Store on your iOS device.
Next, open your Profile and scroll down to TikTok.
Finally, click the Update option to install the most recent version.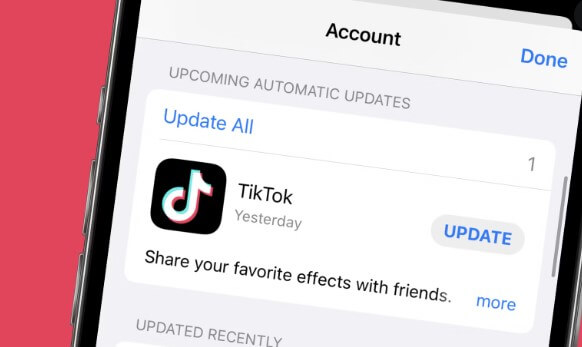 04

Clear the TikTok Cache
The cache is a temporary storage area that your device uses to save data temporarily until it gets uploaded to the cloud or synced with another device. Clearing this area can help fix the Tiktok crash on iOS 16 by freeing up space on your device so that there's enough room for Tiktok to store new files. Follow the steps below:
Select Settings and Privacy. Then scroll down and then press the Free up space button.
Finally, click the Clear option next to Cache.
05

Fix iOS Issues on Your Device with Third-Party Tool
If you are still facing the TikTok crash issue on iOS 16, you must be aware that this is a serious issue. In this case, we recommend you use a third-party tool to fix. iMyFone Fixppo is an amazing app to solve iOS issues. It will help you to solve the TikTok crash on iOS 16 within minutes. It has a simple UI, and you know whats amazing? You don't need any technical knowledge to use it.
Fix iOS System Problem without Data Loss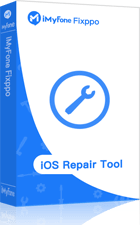 iMyFone Fixppo
Step 1. iMyFone Fixppo should be installed on your laptop. Open iMyFone Fixppo and select "Standard Mode" from the options menu on the main window. After linking the iPhone to the desktop, select "Next."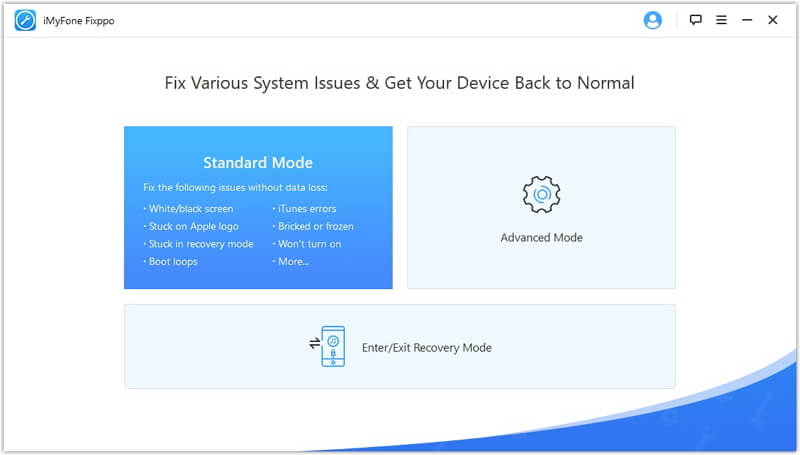 Step 2. Click "Download" to download the phone's firmware while it is in recovery or DFU mode.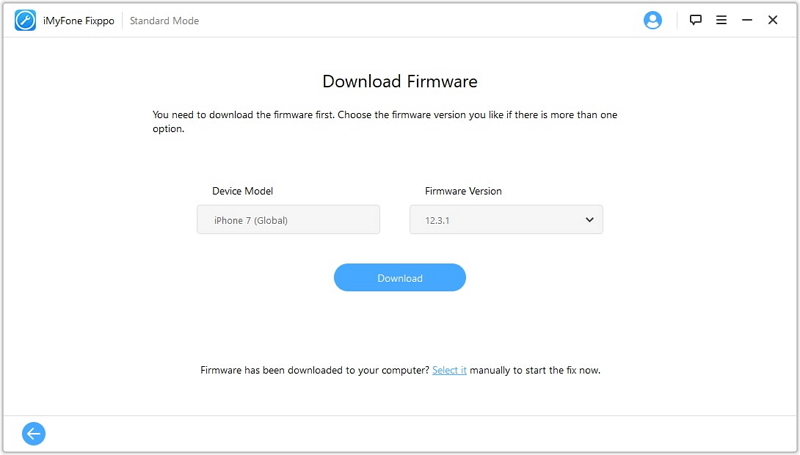 Step 3.When the firmware download is complete, click "Start" to begin the repair operation, and make sure your device is connected during the repair. After this process, your TikTok will work normally.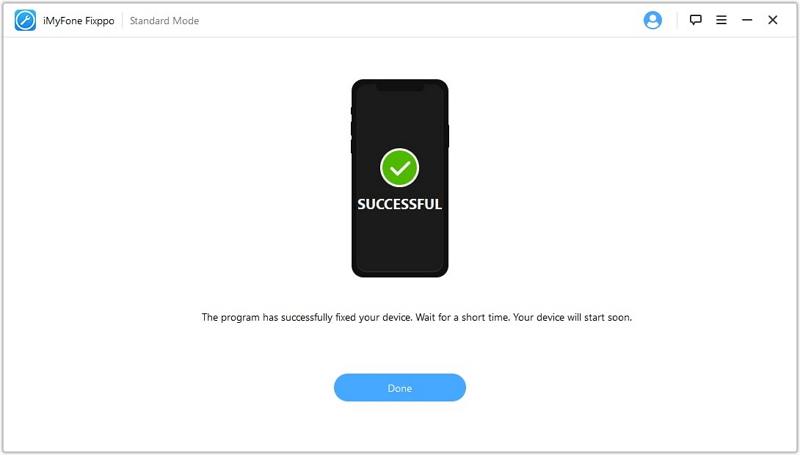 Final Verdict
So it turns out that in this article, we've managed to solve the problem with the TikTok crash on iOS 16. As you can see, the problem is quite easy to fix and shouldn't take more than a minute or two to get done. If you've found a way to fix the TikTok crash on iOS 16, let us know in the comments below. But if you haven't yet, we recommend you to go to TikTok support.