iPhone being stuck on a black screen with a spinning wheel (a loading screen) is not a rare problem. For people who have updated their iPhone to iOS 15 beta 3/2/1/iOS 14/iOS 13, they may get a different screen which is an Apple logo with a spinning wheel.
If you have one of the following screens on your device, then you are in the right place. In this article, we will introduce 4 solutions that fit all problems. Most importantly, you can fix your iPhone on your own during the outbreak of Coronavirus.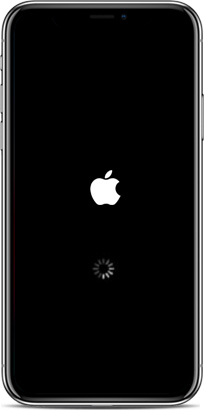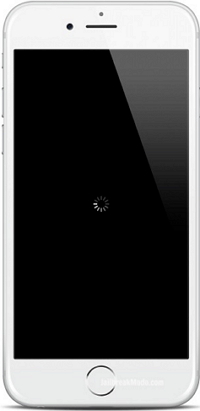 Why Is My iPhone Having a Black Screen with a Loading Symbol on It?
Many iPhone users find their iPhone stuck on spinning wheel or loading screen when they reboot iPhone as usual, try to restore iPhone to factory settings, update iPhone to a new iOS version, or restore an old backup to their new iPhone such as iPhone 12/11/XR.
Sometimes, this problem just happens suddenly without any sign. In a word, this problem usually happens for software glitches.
At least 90% cases are resulted from that. Therefore the solutions below are all about fixing software problems and you can follow the steps at home.
Well, before you start, let's have a look of all 4 methods to generally know how they do their work.
| Solutions | Data Loss | Ease of Use | Time Needed |
| --- | --- | --- | --- |
| | No Data Loss | Easy | Fast |
| | No Data Loss | Easy | Fast |
| | Overwrite Everything | Complex | Time-Consuming |
| | Wipe Everything | Complex | Time-Consuming |
Way 1. Force Restart iPhone When iPhone Stuck on Loading Screen
You can force restart your iPhone to fix iPhone stuck on black screen with spinning wheel issue.
For iPhone 8/X/XR/XS (Max)/11 (Pro)/12 (Pro/mini)
Click on the 'Volume Up' key and let it go instantly, and repeat the same with the 'Volume Down' key.
Hold down the 'Power' key and wait for the Apple logo to appear. Enter your password to start your iPhone.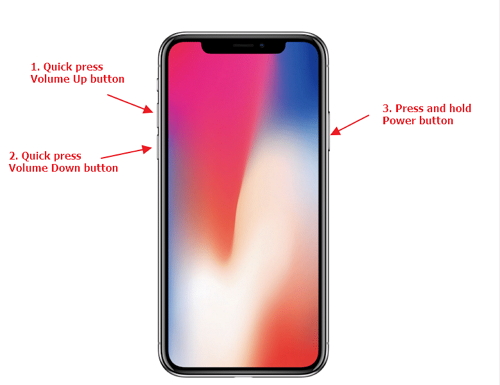 For iPhone 7/7 Plus
Push the 'Power/Lock' button along with the 'Volume Down' key until you see the Apple logo on the screen.
Allow your iPhone to restart. It will not be stuck on black screen with spinning wheel anymore.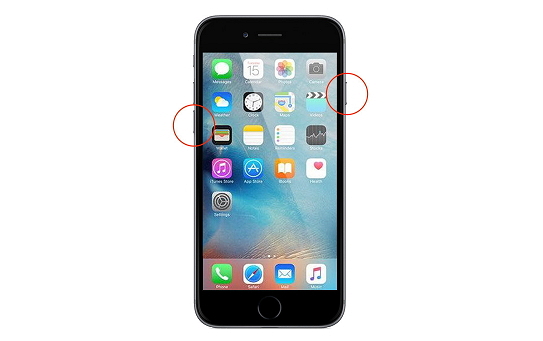 For iPhone 6s/SE or older models
Tap and hold the 'Home' and 'Sleep/Wake' buttons simultaneously as long as the Apple logo begins to appear.
Release the buttons and let your iPhone start properly. Now the spinning circle has gone.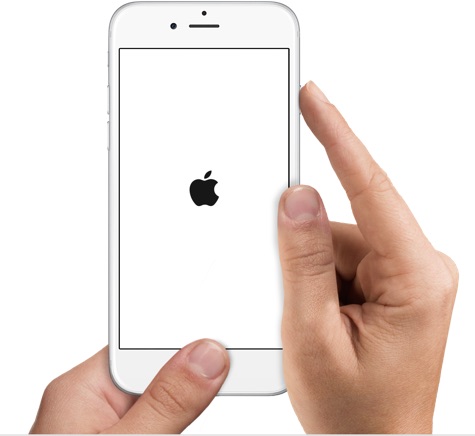 This method works only for a few users on fixing iPhone spinning wheel on iOS 15/14/13/12.
Way 2. Use an Advanced Tool to Fix iPhone Black Screen Spinning Wheel
If a force restart doesn't work and your device is still stuck on black screen with spinning wheel, you can try the second method which will also protect the data on your device.
That is iMyFone Fixppo which is the best tool that you can use to fix iOS problems. It allows to fix iPhone stuck on spinning wheel and no data will be erased or affected.
The Highest Success Rate: It offers a 100% success rate for repairing iOS system issues.
The Best Compatibility: All iOS/iPadOS/tvOS are well supported, including the latest iPhone 12/12 Pro/12 mini. Meanwhile, iOS 15 beta 3/iOS 15 beta 2/iOS 15 beta 1/iOS 14 or previous versions like iOS 13/12 are also supported.
Cover All iOS Issues: Fixppo fixes not only iPhone stuck on spinning wheel issue, but also many other iOS problems like iPhone photos have mosaics, iPhone stuck on charging screen, iPhone crashed during update and so on.

Video guide to fix iPhone stuck on black screen with spinning wheel or black loading screen with Fixppo.
Step 1: First and foremost, you need to install and launch iMyFone Fixppo on your computer. On the home page, choose Standard Mode from the 3 options. Then connect your device to the computer and click the "Next" button.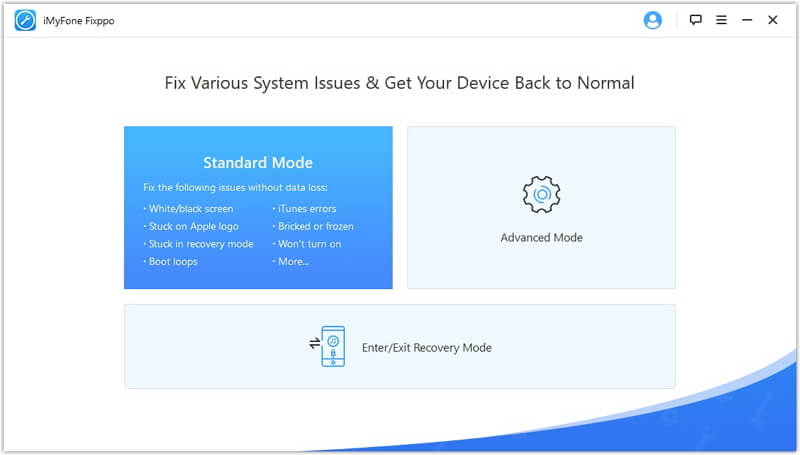 If your device can be recognized, you will be led to the next step. If not, you need to put your iPhone into DFU or Recovery Mode in order to allow the program to recognize the device model. This will not affect the data on your device.
Step 2: At this step, you need to download firmware to fix your device. Choose the version you like and click "Download".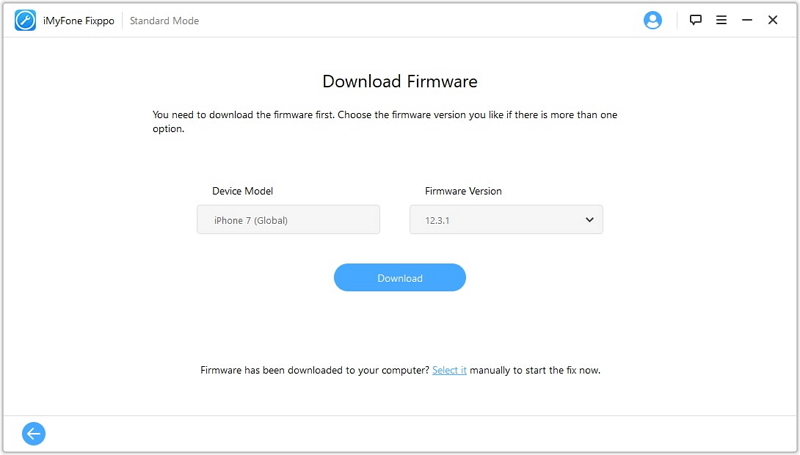 Step 3: Tap "Start" once the firmware has been downloaded and verified. This will initiate the automatic fixing. Once the process is successfully accomplished, your iPhone will restart normally.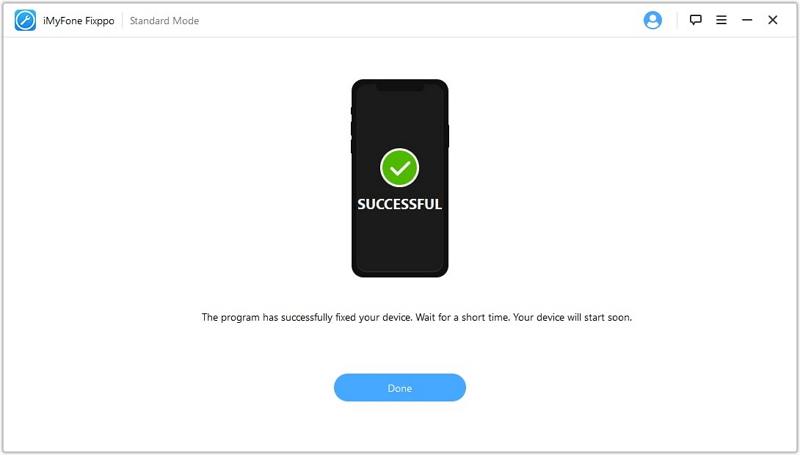 This method works for many people who want to stop the loading circle (or rotating circle) on their iPhone according to readers' feedback.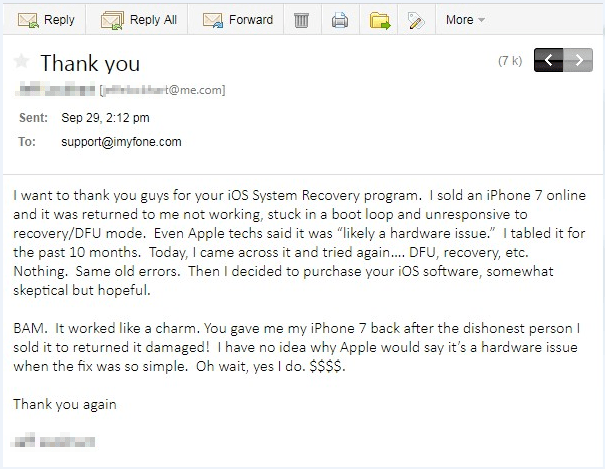 Way 3. Restore iPhone from a Backup If iPhone Stuck on Loading Circle
If the black screen with a spinning wheel randomly happens to your iPhone, you can fix the problem by restoring your iPhone from an old backup. Make sure that you already have a backup which was made recently. Otherwise, you will lose too much data. Here is the step-by-step guide.
Get your iPhone and computer connected through a lightning cable and then launch iTunes when your iPhone is working normally.
Once your iPhone is detected, you will see the screen below.
Click the button Restore Backup and choose the backup that you want to restore. Confirm that and wait for the process to finish.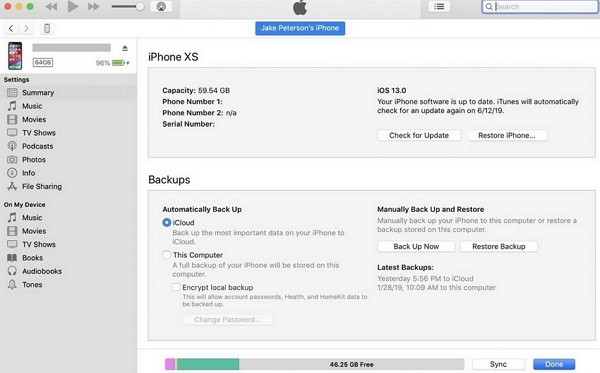 After you successfully restore your iPhone from the backup, the system and data will go back to the state where there is no system error, so it is very likely you will no longer see loading screen or spinning circle on your device.
Way 4. Restore iPhone via Recovery Mode If iPhone Stuck on Spinning Wheel
To some degree, iTunes also can help you fix the problem that iPhone keeps spinning, but you need to know that all the data on your device will be erased.
Generally, restoring the iPhone can fix lots of iPhone issues. If you are opting to fix iPhone stuck on spinning wheel/loading circle by restoring it with iTunes through recovery mode, keep in mind that all the data on your device will be erased.
Here are the steps to resolve the issue.
You need to connect your iPhone to the computer prior to launching iTunes. Make sure that iTunes has been updated to the latest version and close it if it's open.
Force restart your iPhone following the steps mentioned in the "Force restart iPhone" section but don't let go of the buttons until your iPhone establishes a connection with iTunes in recovery mode.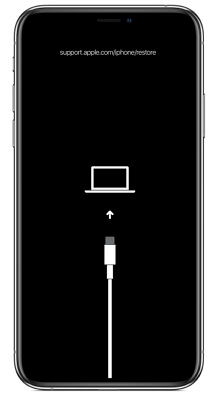 Tap the "Restore iPhone" button afterward and allow iTunes to wipe all data on your device, reinstall the firmware of your iPhone and restore your device to factory settings.
Once the 'Restore' process is accomplished, set up your iPhone from scratch and your iPhone won't be stuck on black screen or loading screen with a spinning wheel.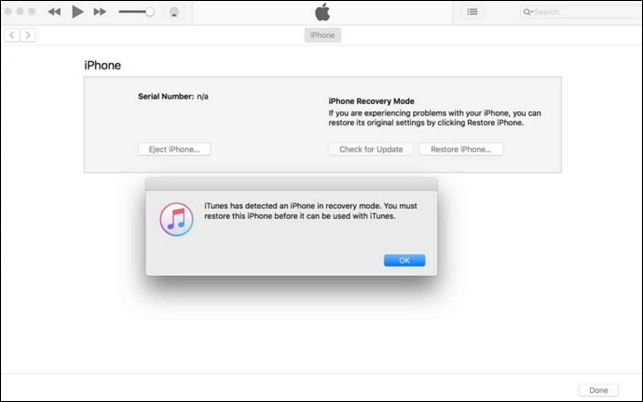 To Conclude
After checking all the details about each method, we think you can make your final decision. Do not hesitate to leave a comment below if you have any questions or suggestions. Your opinions will help many other readers.