"Every video I try playing says couldn't play. Is that just me? I seriously am so tired of this..."
Many users have reported that they encountered an error when playing or loading TikTok videos. TikTok videos sometimes not playing because of internet-related issues, TikTok servers, and device causes.
Many more problems also lead TikTok to slow and interfere with its usual functioning.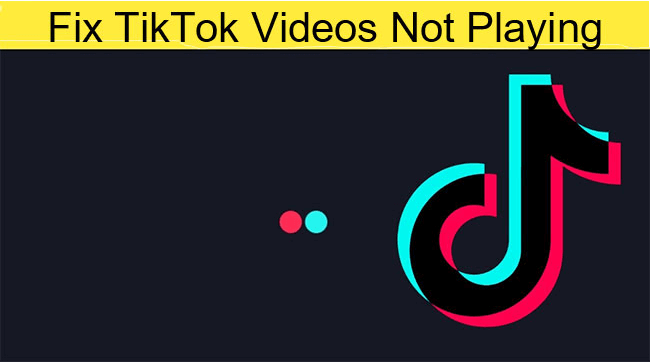 Here, we will go over the main reasons why do TikTok videos not playing and the permanent solutions to these problems.
Reasons Why TikTok Can't Play Videos 2022
Before seeking a solution to fix the TikTok videos not playing issue, please make sure that TikTok can be used on your smartphone. The error is due to many glitches, here are some possible reasons cause TikTok not playing videos and you can check before fixing:
TikTok server went down.
Wi-Fi connection issues on your side.
Using outdated version of TikTok.
Area restriction.
13+ age restriction.
Note: if you are blocked by others, it will disable you from viewing their videos as well.
7 Proven Solutions to Fix TikTok Videos Not Loading on iPhone/Android
Even though there are a lot of slowdown issues on TikTok videos, they can be eliminated or fixed by following methods. Let's get to the point right away.
Tip 1

Check the Network Connection

TikTok has become a very popular app worldwide, but its users do run into issues occasionally. Sometimes our network causes problems with the system and does not allow us to play the videos we want to watch. So the first and most important task in eliminating this error is to check our connectivity.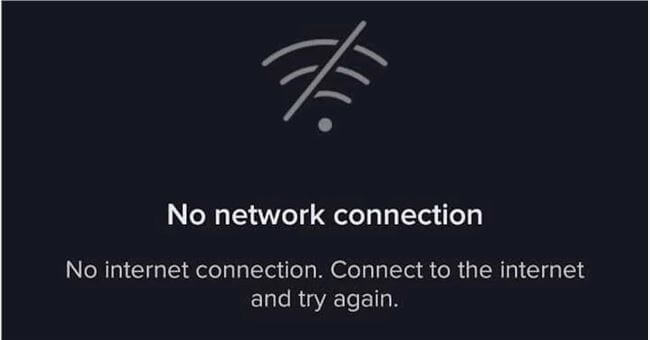 To resolve connectivity issues or ISP APN, we must take the following steps:
Move to the settings menu.
Select the network and internet tab.
Select the mobile network.
Open the advanced menu.
Click on the names of the access points.
Select the three full stops in the top right corner of the screen on your phone.
Then select Reset to Default.
Go to your home screen and enable mobile data after you've completed these instructions. Play the video again to see whether the error has been fixed.
Tip 2

Clear Junk Data & Cache and Restart the Phone

Individuals frequently experience hanged or crashed applications such as TikTok. These solutions are simple and enough for anyone to grasp.

The primary cause of this issue is excessive video viewing. As a result, TikTok accumulates more caches, which are stored in the phone memory. In consequence, there is no enough space to preserve phone storage, thus TikTok videos lag, and there are crashing and hanging issues.

The solution to this problem is to clear the TikTok app's caches and data. This solution is based on the steps outlined below:
Launch the TikTok app.
Go to your profile page.
Select one of the three options represented by three dots.
Then select the option to clear caches.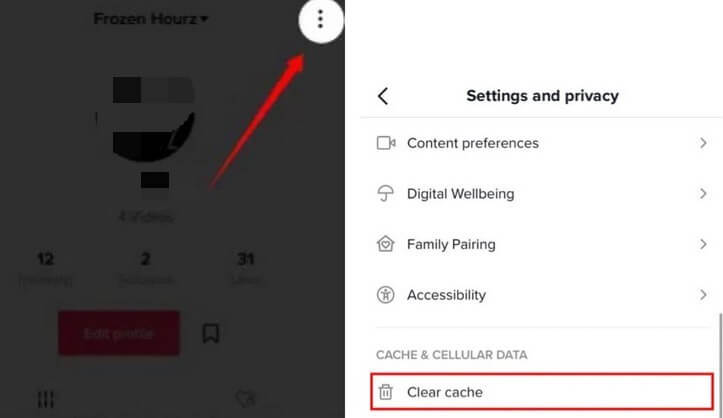 Following these simple steps will speedily solve your problem.
Tip 3

Reinstall or Update TikTok

The TikTok app on our phone does not always open. An error notification indicates that the app is no longer available. And we believe TikTok has been stopped or that our phone no longer supports this app. This issue arises as a result of some technical issues with our phone. Sometimes our phone does not update the app, causing it to stop working.

One of the best ways to solve such issues is to manually update your app on your phone. You must perform the following steps before updating an app on your phone:
Open the Google Play Store or Apple Store and find the TikTok app.
When you press the update button, your TikTok app will begin to update.
After finishing the update, restart your phone and open the TikTok app.

Following the steps outlined above, your problem should be resolved.
Tip 4

Enable the Background Data Usage Permission

Background data is also called background syncing, background data can keep your apps updated with the latest social media notifications and messages. Background data usage permission for TikTok should be enabled to use while there is something wrong with your TikTok videos.

Enable Background Data on iOS:
Go to Settings and tap on General.
Select Background App Refresh.
Turn on background app refresh for all the apps.
Or turn it on for the individual TikTok app.

Enable Background Data on Android:
Open Settings, then tap on Apps & notifications.
Find TikTok app, select Mobile data & Wi-Fi.
And then turn the Background data toggle to the "on" position.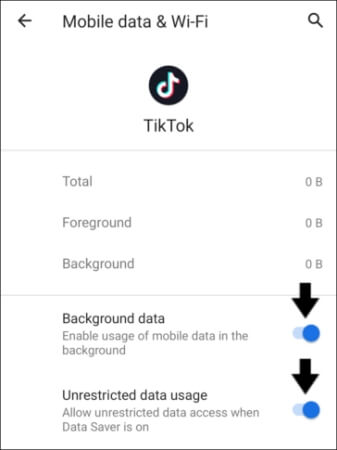 After doing these, you might fix the issue of TikTok videos not playing error.
Tip 5

Use a VPN

Some countries are banning TikTok, and have labeled TikTok as a threat to the country's security and integrity. If you want to get over the area or IP restriction - you'll need to use a VPN when you are using TikTok. VPN apps can change your virtual location to make it look like you're watching TikTok from a country that hasn't banned it.

You may want to look into free options of VPN, but please keep in mind that free VPNs may leak your data and privacy, sell your individual information, and etc.

Here we list some best TikTok VPNs, you can choose as you need.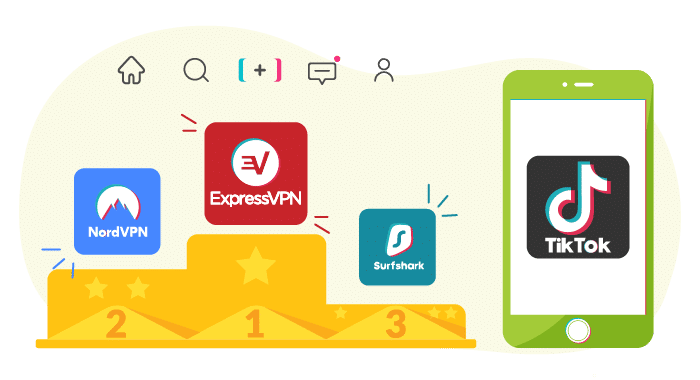 Tip 6

Update Android/iOS Version

As well as updating the TikTok app, keeping your device operating system up-to-date can very likely fix TikTok videos not playing.
Don't forget to back up your phone first.
Navigate to Settings, and find System Update.
If there is an update to be installed, please click and update it.
Tip 7

Check TikTok's Server Status

Sometimes TikTok glitches because TikTok server has crashed or is undergoing routine maintenance. On Down Detector outage map, you can figure out if others are experiencing issues with TikTok as yours. The fix here is to be patient — TikTok server will be bolster again as soon as possible.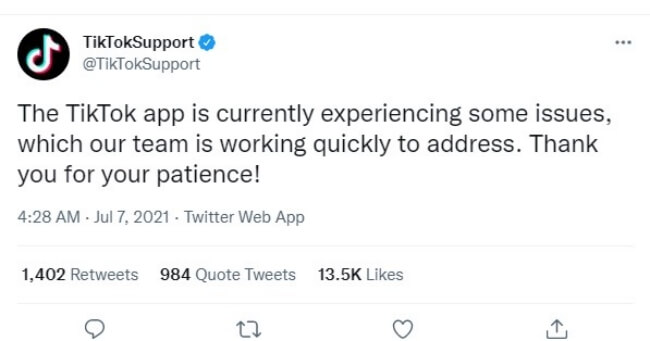 Top 2 Ways to Fix iPhone TikTok Videos Not Playing (with Higher Success Rate)
As one of the most popular video applications, TikTok allows users to capture videos and share them, it's become a popular way to advertise your brand and have fun at the same time. You can figure out
Many users have complained that TikTok is giving them problems. Have you become tired of TikTok mishaps? In this section, you'll know solutions with higher success rate.
Way 1

Fix iPhone/iPad TikTok Videos Not Playing in One Click

TikTok videos not playing problem is often a sign that there is something wrong with the software. The best way to repair any software issues is to use a professional iOS system repair tool - iMyFone Fixppo.
It supports all iOS versions and iOS devices including iPhone 14/13/12 and iOS 16/15/14.
You can fix your iPhone/iPad without any data loss with a 100% success rate for repairing.
It is quite easy to use, you can totally fix various iPhone issue such as YouTube not working, Facebook not working on your own at home.
Download and install Fixppo on to your computer and then follow these simple steps to fix TikTok videos not playing problem.
Step 1: Open Fixppo and select the "Standard Mode" from the options on the main window. Connect the iPhone to the computer and click "Next". You may need to unlock the device to allow the program to detect it.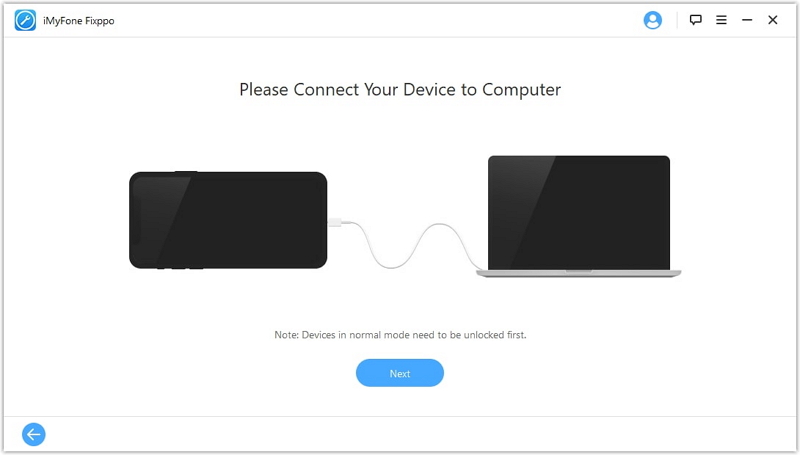 Step 2: If the device is not immediately recognized, follow the on-screen instructions to put the device in DFU/Recovery mode.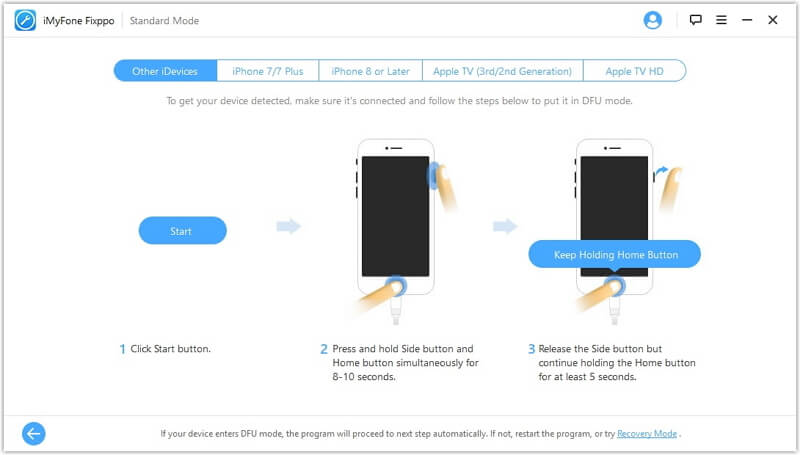 Step 3: Once the device is in recovery or DFU mode, click on "Download" to download the firmware for the device.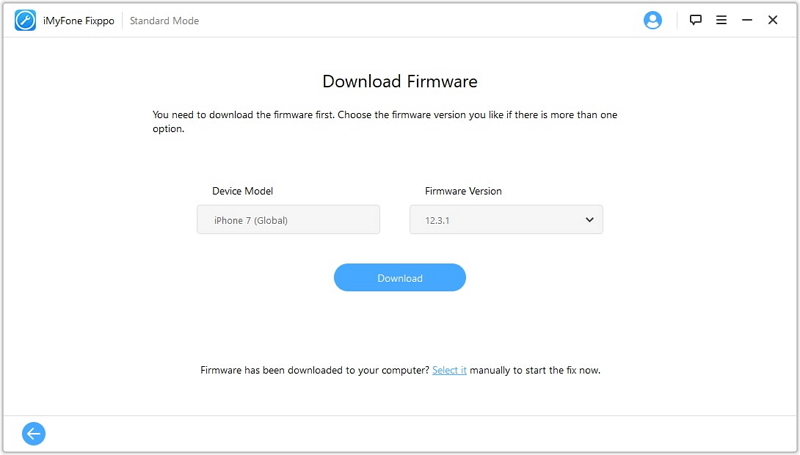 Step 4: When the firmware download is complete, click "Start" to begin the repair process and keep the device connected until the process is complete.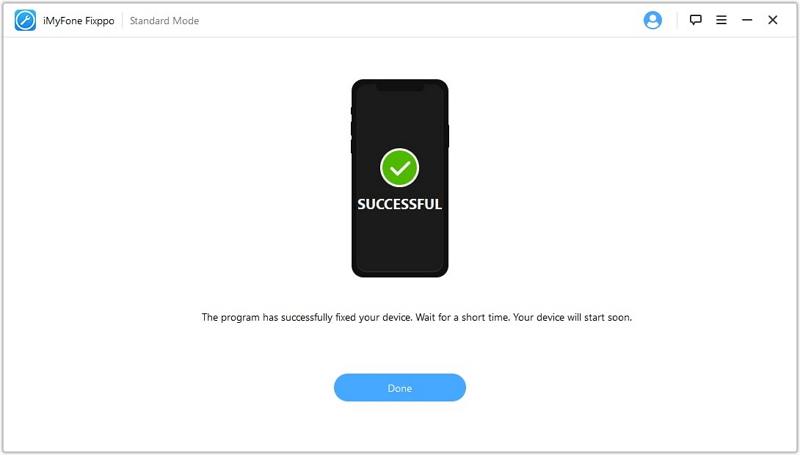 Way 2

Contact TikTok Support

After doing above steps. if you find that your problem requires human intervention, you can try to contact TikTok Support.

There are the best 5 ways to contact TikTok support are as follows:
What to Do If TikTok Has Videos Not Playing Error on The Browser
You can easily enjoy watching TikTok videos directly from the desktop browser on PC at tiktok.com. However, what can you do if you have a glitch with your TikTok videos on your laptop browser? Follow the techniques below to repair TikTok not working, whether the url won't open at all, crashes regularly, or can't play videos.
Tip 1

Clear Browser Cache and Cookies

Go to Setting Menu on the right top, navigate to History > Clear browsing data > Cookies and other site data.
Tip 2

Enable JavaScript on Browser

JavaScript is a popular scripting language that's used to make web pages interactive. JavaScript is enabled on browser by default. If JavaScript is not allowed to use on browser, most of the interactive elements that ensure these websites work won't load. Thus, it's necessary to check whether JavaScript is allowed when TikTok videos not loading on PC.
Open Chrome, click on the three dots at the top-right corner, then tap on Settings.
Go to Advanced > Privacy and security > Site Settings.
Under the "Permissions" menu, scroll until you find JavaScript, toggle the button to "Allowed".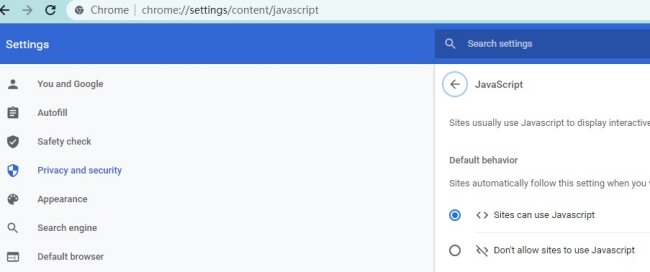 Tip 3

Disable or Remove Some Extensions

Some browser extensions are not safe while, others may cause the browser loading slowly. They can even block you from accessing TikTok website.

So it is very necessary to disable or remove these browser extensions in order to fix the TikTok videos not playing problem.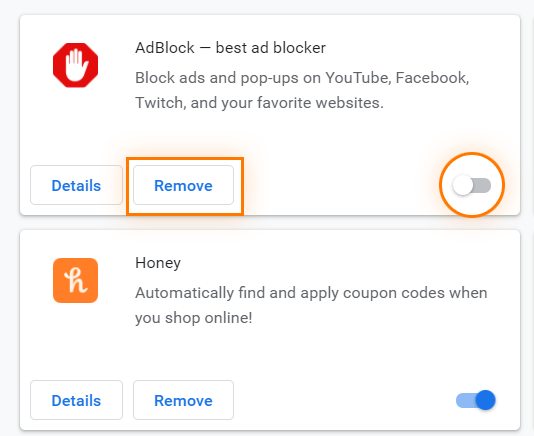 Tip 4

Refresh/Reset/Reinstall Browser

Sometimes all you need to do is close and refresh browser website. If that doesn't work, though, you may need to reinstall the moment browser or switch a different browser, even reset your browser.
Conclusion
Follow the above options, you have easily solved the problem that the TikTok videos not playing, right? In addition, if you find that it could also be a result of something that went wrong on your device system, you can use the best system repair tool to resolve the issue. If you still have any doubts, feel free to ask us through the comments section provided below.