When you finally get a chance to sit down and treat yourself to a TV show or a movie, the last thing you want to worry about is Netflix crashing. This situation may disappoint us a lot after a long day of work.
Given that, this article lists some reasons to help you figure out why this happen and highlights the possible solutions by which you can resolve this iOS 17 Netflix crashing problem effectively.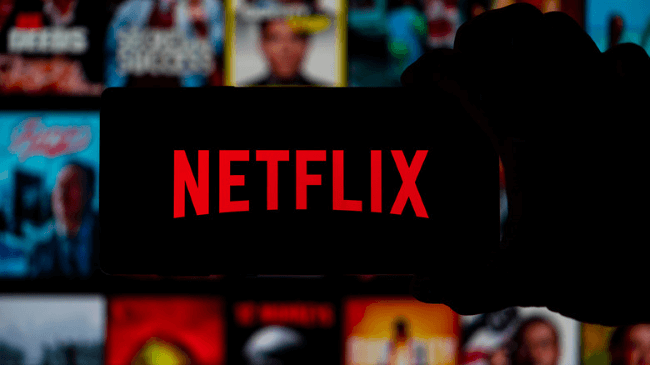 iMyFone Fixppo
iMyFone Fixppo - One-stop solution to downgrade iOS 17
Limited Time 10% OFF Coupon Code for iMyFone Fixppo: YTR5E7
Why My Netflix is Not Working in iOS 17?
1

Busy Server
The problem of Netflix crashes can be due to the busy server. A busy server means if there are too many people waiting to log in to Netflix to enjoy themselves at the same time, the server will probably go to downtime, thus causing Netflix to stop working.
2

Poor Internet Connection
Since Netflix is an online app, it's unable to work properly if there is no stable network connected or even worse, the network fails to make a connection.
3

Cache Issues
Like other apps, files, images, and any other multimedia will be stored on your iPhone when you open Netflix. These cached data will then be used to gather information about Netflix every time you revisit it. This process requires enough storage space to operate, and once the iPhone is too full to load, Netflix will inevitably crash.
4

Outdated App/Software Version
Another reason that causes Netflix to fail to work smoothly lies in the outdated version. If the app or software version of your iPhone is not updated for a long time, Netflix will malfunction without a doubt.
5

Corrupted Installation Files
Sometimes an app crashes suddenly may have something to do with its own broken installation files. Uninstall it and reinstall it will be a useful way to fix this problem.
6

Bugs with Your iPhone
Since this Netflix problem happens in iOS 17, bugs with your iPhone may be one of the factors. And you can fix this issue with several solutions mentioned below.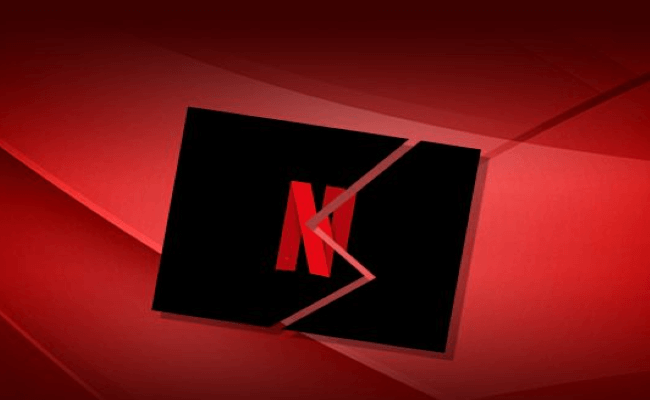 How to Fix Netflix Keeps Crashing in iOS 17?
1

Connect to a More Stable Network
First thing first, you can try to connect to a more stable network, since this is considered to be an effective way to solve most of the app crashing problems.
Step 1: Turn on Airplane Mode>Wait for 10 seconds for the iPhone to receive a signal again.
Step 2: Click on Wi-Fi and choose to connect to a more reliable network.
If this way doesn't work, try the next solutions.
---
2

Clear Netflix's Data
If this problem afflicts you much when you try to enjoy, clearing the data will help. The cache will grow big and take up space if you don't clear it up regularly, and your device will act slower with more information stored, thus making an unstoppable crash to your Netflix app. Follow the steps to clear up its data and release space for it to run efficiently by resetting Netflix.
Step 1: Go to Settings>Netflix.
Step 2: Turn on Reset under NetFlix Settings.
---
3

Update Netflix
It's also said that keeping the app in update is also necessary for it to work properly. If your Netflix is not updated in time, you need to refresh it or it may get stuck and won't open forever one day.
Go to Apple Store>Personal Info>Make an update if there is new release for Netflix.
---
4

Get Help from a Third-Party Tool
The first three solutions are simple but effective ones to solve app-related problems. If they fail to work, it means the problem has something to do with your iOS system and you might need help from a third-party tool, then I would recommend iMyFone Fixppo. Dedicated to solving iOS-related problems, Fixppo has helped many users around the world with a high success rate. If you need Netflix to function again desperately, try Fixppo. Here I will show you how it works:
Step 1: Get Fixppo, launch it then choose the Standard Mode.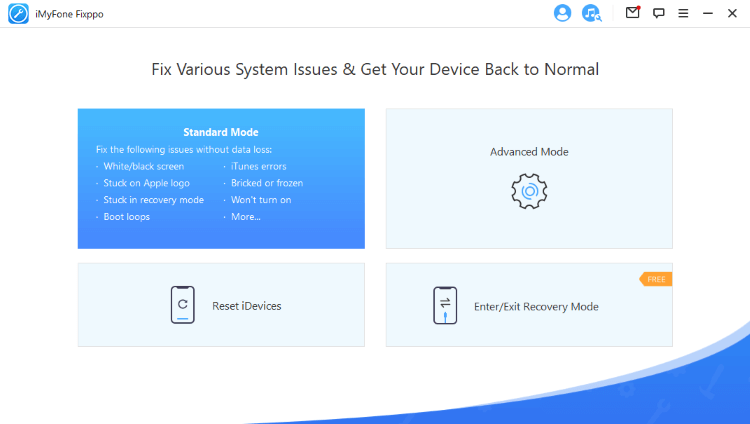 Step 2: Connect your iPhone, enter Recovery Mode.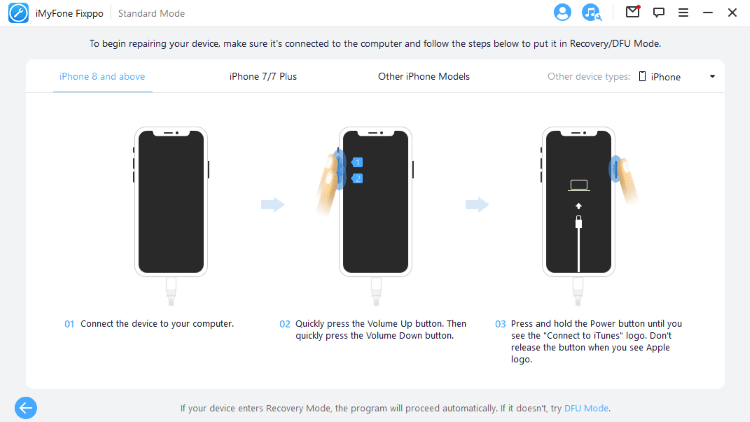 Step 3: Download the firmware package.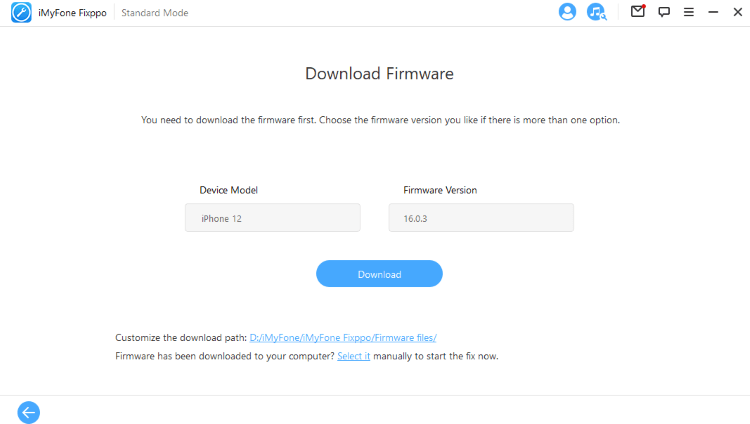 Step 4: Start it and Fixppo will notify you when the process is completed. After that, your device will be restarted with your Netflix not working and keeps crashing in iOS 17 problem be solved successfully.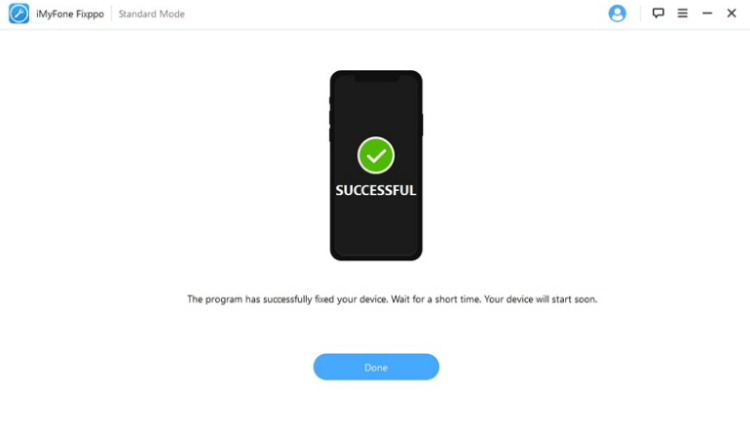 You can download Fixppo to fix your problem within simple clicks.
---
5

Force Quit Netflix
If the Netflix problem lies in bugs with your iPhone, here are several ways that can help you with that. You can first try force quit Netflix, through which it will be forced to stop running and respond anew when you open it again. This is suitable for the situation when the app is frozen or your iPhone gets stuck.
Go to the Home Screen, swipe up from the bottom of the screen to see all of your opened app. Swipe to find the Netflix app, and swipe up to close it. Now close your iPhone and wait for a few while, turn it on and go to the Home Screen again, and open Netflix to see if you can use it as normal.
---
6

Delete and Reinstall Netflix
Uninstall Netflix and reinstall it will also help to remove the bug to fix the problem. By doing so, all your downloaded movies and TV series will be erased and you will be logged out of your account, thus giving you a refreshing experience by logging in again.

Tap Settings General iPhone Storage Choose Netflix Delete App After that, you can re-download Netflix from the Apple Store and reinstall it to see if the problem can be fixed.
Step 1: Tap Settings>General>iPhone Storage.
Step 2: Choose Netflix>Tap Delete App.
Step 2: After that, you can re-download Netflix from Apple Store and reinstall it to see if the crashing problem is fixed.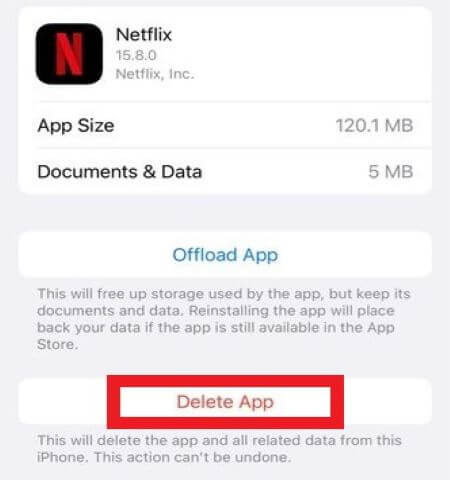 ---
7

Update the Software Version
Like always, keeping up with the software updates is important for your device to run efficiently. If there are bugs in your iPhone that stop your app from functioning, checking for a new version is needed to remove the bugs. So it is the case in this Netflix crashes problem.
Step 1: Go to Settings>General>Software Update.
Step 2: With enough storage space and power, you can make an update with the latest version.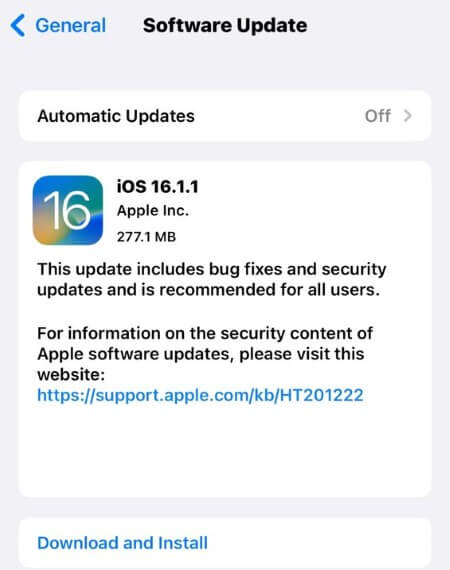 ---
8

Force Restart iPhone
Unlike common restarting, force restarting an iPhone is a hardware-level reset. Your iPhone will shut down and all background activities stop running. If your iPhone is so buggy and Netflix can't work normally, this step will refresh both the apps and your iPhone and is likely to fix this Netflix-related glitch.
Step 1: Press the Volume Up button, release it.
Step 2: Press the Volume Down button, release it.
Step 3: Press the Side Button, and make sure to release it when you see the Apple logo.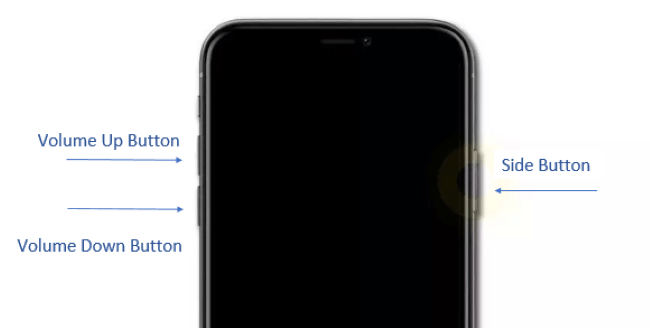 ---
9

Turn to Netflix Official
Normally speaking, this Netflix keeps crashing problem should be fixed successfully with all solutions above, Fixppo especially. However, if none of these fixes work for you, it's suggested to address your problem to the Netflix Official.
Conclusion
Hope your Netflix crashes problem can be fixed successfully as we know how important it is to the bland life. If any of the solution can help you out, please let us know. And you can try iMyFone Fixppo if you don't want to bother yourself with so many attempts and just want to get it solved as soon as possible.
Fix iOS System Problem without Data Loss
One-click to reset your device without needing any passwords.
Protect your private data when you conduct repairs.
Downgrade back to iOS 17 until Apple issues an update.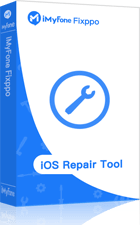 iMyFone Fixppo