Are you having problems with your iPhone not connecting to your Wi-Fi after updating the iOS 16? Probing for an internet connection usually means your iPhone is trying to connect to a Wi-Fi network. If you have just updated your iPhone, iPad, or iPod touch to iOS 16, you can see a problem when trying to connect to the WIFI settings.
This article gives you a quick guide on how to fix your iPhone not connecting to Wi-Fi so that you won't be worried and your device stays connected. The fix is free as well!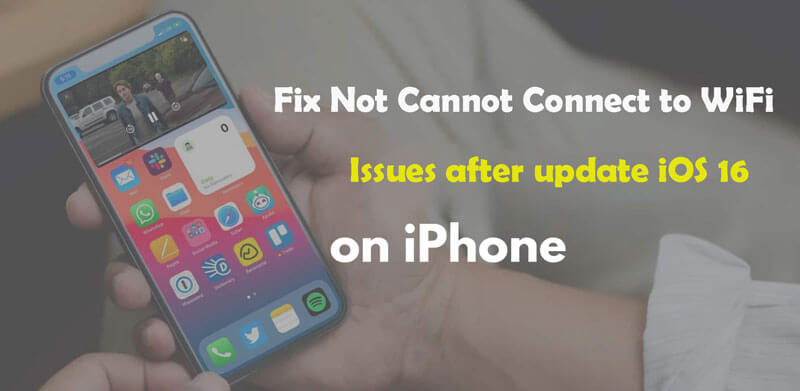 Part 1: The Common iOS 16 Wi-Fi problems You May Face
For a long time, Wi-Fi was one of the most common problems in iOS 16. Let's tell you some common Wi-Fi issues you may face when using your iPhone or iPad not able to connect to Wi-Fi.
Wi-Fi sometimes disconnects
Fuzzed Wi-Fi button
iPad/iPhone unable to locate Wi-Fi
Wi-Fi is sluggish
Receiving a password error message
If you are facing any of the issues mentioned above, now it's time to stop worrying because we are here to help. We will tell you different ways to get rid of these issues.
Part 2: Ways to Fix Wi-Fi not Connected After Update to iOS 16
The following are some ways you can fix your Wi-Fi not connected after updating to iOS 16:
01

Toggle Wi-Fi Off and On
Switching off your Wi-Fi connection will be the first thing we advise you to do. When there is still no Wi-Fi connection despite being quite close to the Wi-Fi network, you may try turning off and then back on your Wi-Fi to try and identify the problem. Follow the given instructions.
Step 1: Open the Settings app on your iOS device and find the Wi-Fi option and turn off it.
Step 2: Tap the switch to restart the Wi-Fi after waiting 30 seconds. Next, join your Wi-Fi network using your iPhone.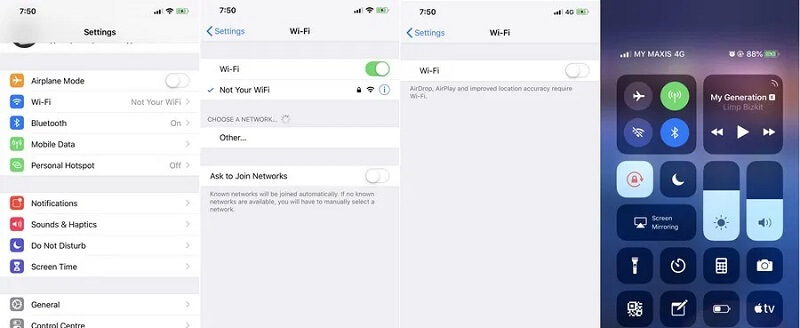 You can try to connect your iPhone to another Wi-Fi network, if one is available, to see if the issue is with the network or your iPhone.
02

Toggle Airplane Mode
It's also advised to restart the networking issue by first activating Airplane Mode on your iPhone and then disabling it. To do this, take the following actions:
Step 1: Find Airplane mode in the settings of your phone and toggle on Airplane mode.
Step 2: After a minute, turn it off.
Alternatively, you can try it by bringing up the Control Center by swiping it up from the bottom of the screen. Tap the airplane icon to turn it on, then tap it again after 15 seconds to turn it off.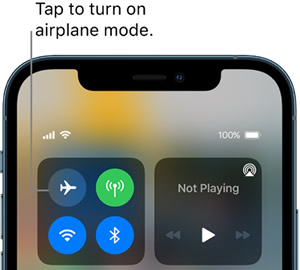 03

Forget and Reconnect Network
To further know about the issue, you should disconnect from the faulty Wi-Fi network and re-join it. A brief config error or networking problem might cause you a lot of difficulties. Before forgetting your Wi-Fi password, make sure to keep it in mind. For that:
Step 1: On your iPhone, open the Settings app and select Wi-Fi.
Step 2: From the list, tap the name of the Wi-Fi network. Then click the "i" next to it. Then click Forget This Network.
Step 3: After finishing, hit the Wi-Fi network once again to connect.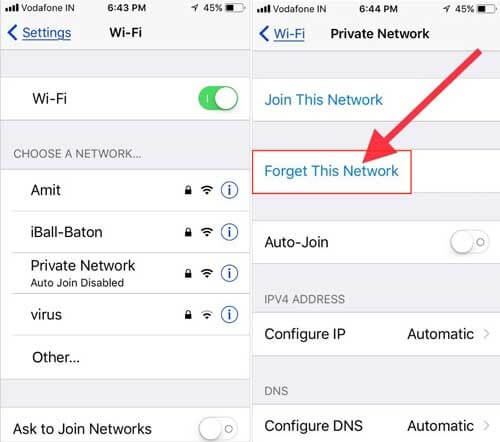 04

Restart your iPhone
It's also advised to manually force the iPhone to restart to ensure there isn't a system bug or cache storage issue bothering you. A standard reboot may not always be necessary. It will help if you attempt a force restart.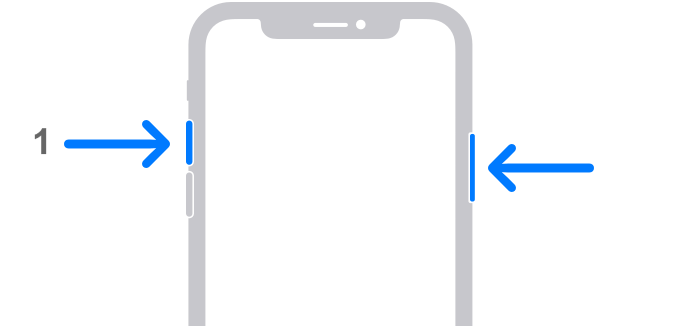 05

Check your Wi-Fi Router
If you are experiencing Wi-Fi not connected problem after updating to iOS 16, it's very important to check your Wi-Fi router. Different types of routers are available in the market, and it cannot be very clear to choose the right one for your home or office. Your iPhone will switch to cellular/mobile data if Wi-Fi cannot connect you to the internet. So, use your device to verify your Wi-Fi router for Internet access.
Step 1: Navigate to Settings and choose Wi-Fi.
Step 2: A "No Internet Connection" notification indicates that your iPhone has determined that your Wi-Fi network is most likely not currently receiving internet service.
06

Change the Current DNS
You may also try changing the DNS on your iPhone. It may assist in resolving the Wi-Fi not working issue. To change to Google DNS, follow the steps below.
Step 1: Open the Settings app on your iPhone, navigate to Wi-Fi, and tap on the Wi-Fi network to which you wish to connect.
Step 2: Tap "Configure DNS" and then "Manual." Then, remove the item under DNS servers and replace it with Google DNS (8.8.8.8).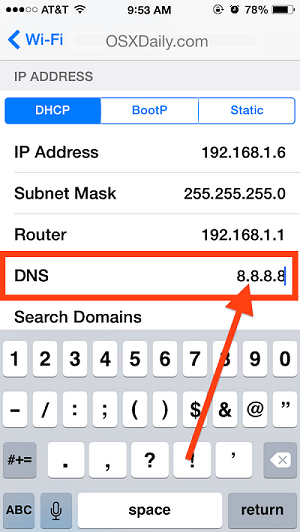 Step 3: Then, under "Add Server," type "8.8.4.4." Then, see if this helps to solve the Wi-Fi problem.
07

Disable the VPN
Switch off the VPN on your iPhone or router for a few minutes to see whether the iOS 16 Beta Wifi Issue persists. Log into the router's admin dashboard and then switch off VPN to deactivate VPN. Just go to Settings > select VPN, then turn off or delete the VPN profile as needed.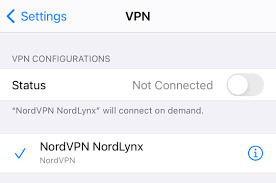 08

Reset Your Device
If none of the above methods solve your Wi-Fi issue, you will need to reset your iPhone completely. It is another possibility for resolving the problem. However, before you do a reset, make a backup. Resetting your iPhone will wipe all data and settings and restore the operating system. As a result, restoring your iPhone may resolve your Wi-Fi troubles.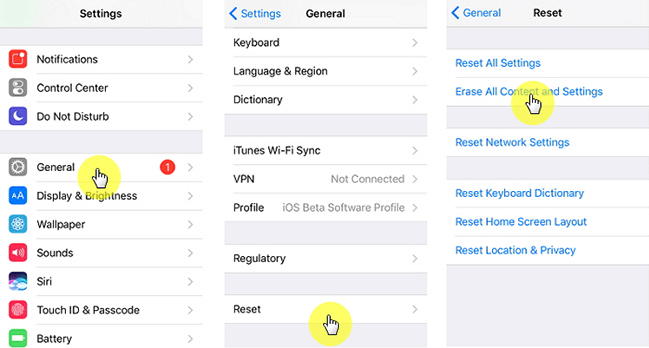 Part 3: Fix iPhone Not Connect to Wi-Fi after Update Issues without Data Loss
If you're still having trouble with your iPhone not connecting to Wi-Fi after an update, you can try iMyFone Fixppo. This great third-party tool can fix this issue for you in no time at all.
With the user-friendly interface, everyone can use iMyFone Fixppo. It's also 100% safe and secure, and this tool will help you get rid of any iOS issues easily. This software does not need any jailbreak or root access, as it works by simply clicking on its main interface.
iMyFone Fixppo
The reason why we recommend this tool is because of its best features. Let's tell you some of them.
How to Use? - Follow the instructions and steps carefully.
Step 1.Download and install iMyFone Fixppo on your desktop. After installation, launch the program and connect your iPhone to the computer via the lightning cable. To resolve iOS difficulties, select the "Standard Mode" option from the three options on the menu.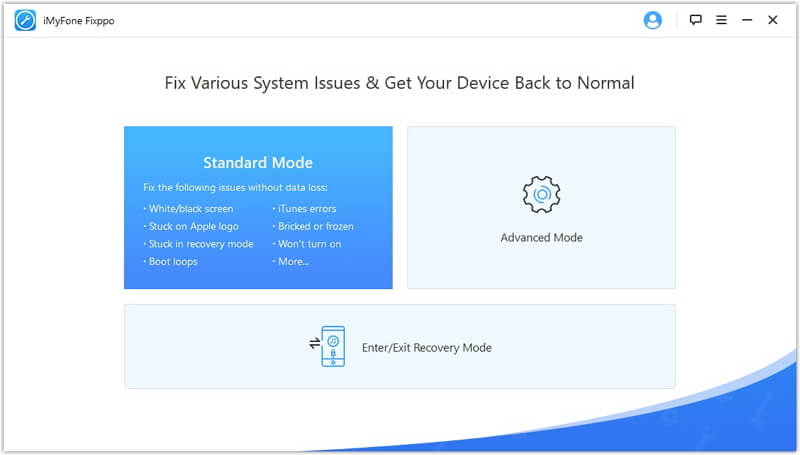 Step 2.Then, using the onscreen instructions, put your iPhone into DFU mode and carefully follow them. The app will easily spot your device.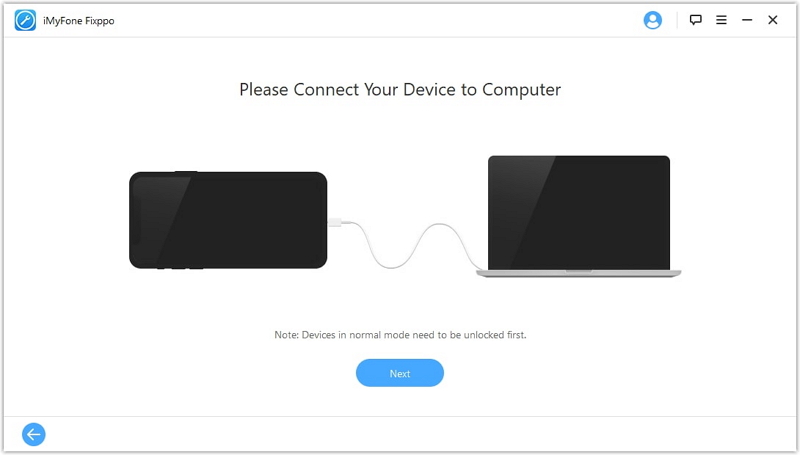 Step 3.You may now go to the next step: download the firmware for your iOS model. You must click the "Download" button, and the application will aid you in getting the most recent firmware.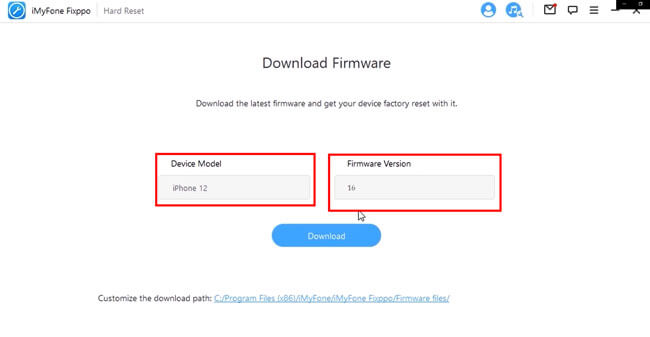 Step 4.Finally, it will help if you press the "Start to Repair" button. Now, wait for the repair procedure to complete and check your device.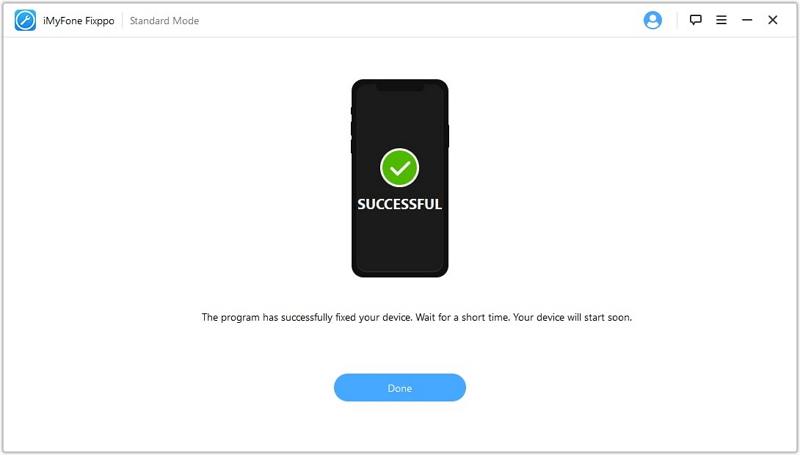 And it's done. It will definitely solve your Wi-Fi issues.
To Conclude
WIFI issues are certainly a nuisance, but the methods above should help you resolve connectivity problems with your iPhone. It's worth noting that there are multiple potential solutions for resolving these issues, but the best and easy one is using iMyFone Fixppo. Whatever the solution is that works for you, hopefully, we can save you the hassle of dealing with Apple Support for a relatively common issue.