You are using your iPhone, but when checking the Messages app, you find that your iPhone shows unread text messages but there are none? This is what we call ghost message or
phantom message. Some people find it always showing 1 or multiple unread messages.You may have no idea what's happening with your messages because you cannot locate any unread message at all. Therefore, let's explore what to do when you find iPhone shows some messages unread even when you've read all of them.
1. Reset All Settings
Perform resetting steps to your settings and your device's settings will return to the default. This probably makes the problem vanished. Make sure to open 'Settings' and tap 'General'. Go to 'Reset' > 'Reset All Settings'. See if still phantom text message issue arises on your iPhone.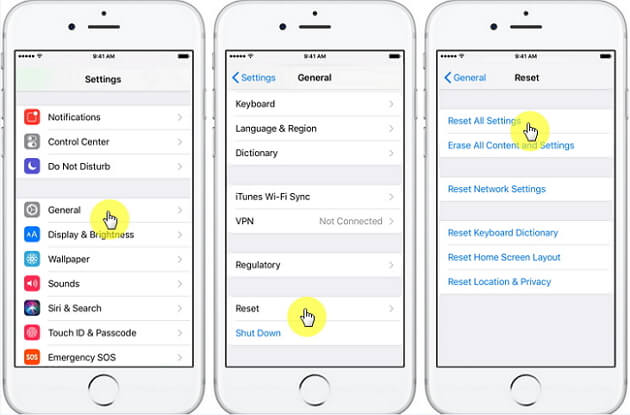 2. Ask Siri to Read the Unread Messages
Another tip that can be of help is taking help of Siri. Launch it and give a voice command to read all the unread messages. Let Siri do the job and we hope that the problem won't arise anymore now.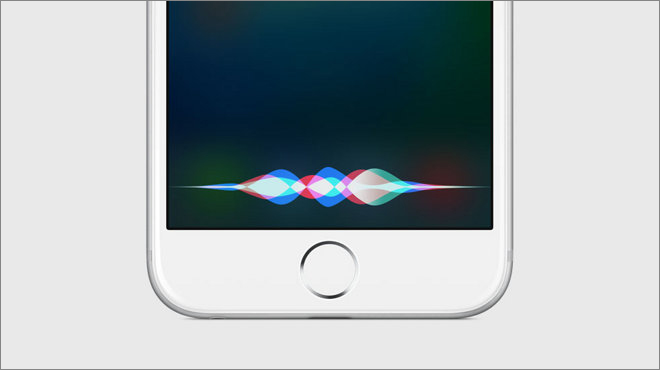 3. Force Restart iPhone
When you find things are the same and still iPhone shows unread text messages, it's time to force restart your device.
iPhone 6 Series and earlier versions
To do this, press and hold the 'Home' and 'Power' buttons altogether on devices. Release the buttons when you find Apple logo on the screen.
iPhone 7 and iPhone 7 Plus
Hold down 'Power' and 'Volume Down' buttons simultaneously and let go of the buttons when Apple logo appears.
iPhone 8 or later models
On the iPhone 12/11/X/8, quickly tap 'Volume Up' and then 'Volume Down'. Now keep pressing the 'Power' key until Apple logo seems visible on the screen.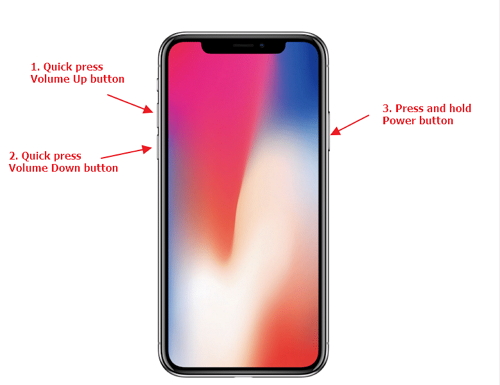 4. Force Quit Messages App
Sometimes, an app running in the background for a long time can misbehave. This could be the result of ghost message on your iPhone. Therefore, we suggest you to force quit it if it is opened in the background. Just double click the 'Home' button and you will see all the opened apps. Start swiping the apps from left to find the messages app. On finding, swipe it up.
When you have iPhone 12/11/X, just swipe up the screen and pause in between. The app switcher will come showing you the running apps. Now, similarly as above, swipe them to find the messages app and force it quit.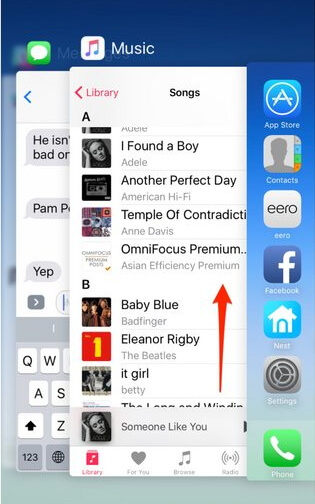 5. If It Is iMessage Showing Ghost Message
In case the problem of phantom text messages in iPhone occurs in iMessages, just try to disable it once and then turn it on again. Go to 'Settings' and look for 'Messages' option. Tap on it and turn of 'iMessages' sliding button. Wait for a while and then turn it back on. If the unread messages appear again, then it must be a problem of your iMessages. You can export your iMessages to your computer and then delete all the iMessages.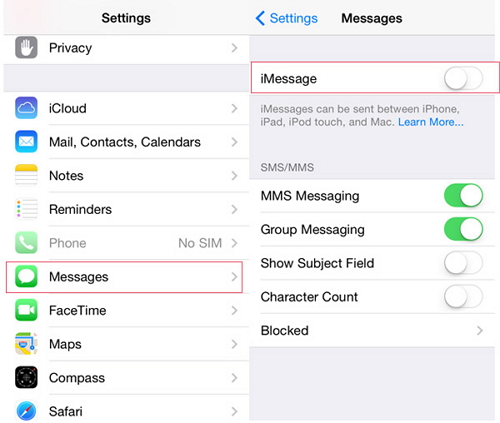 6. Delete a Few Messages and Exit the App
Here is the next tip for ghost message in iPhone. You just need to open the thread of the contact which is showing unread messages (if it shows). On opening, start deleting some messages. Now, close the app and check if the problem persists. This has worked for some people and so we hope you got help.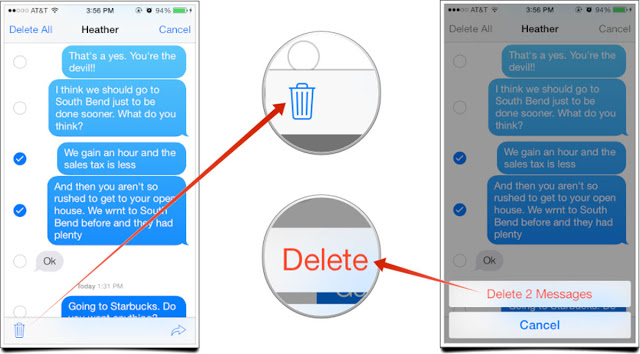 7. Send Yourself a Text Message
You can also try to send yourself a message when iPhone shows unread text messages but there are none. This is a trick some people has proved helpful, so it's worthy trying.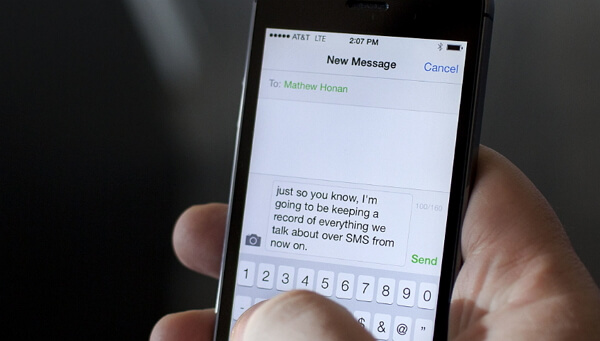 8. Delete All the Messages from the Contact
For many people, deleting all the messages from the contact that shows unread messages has worked. We know it can sound you a little disappointing. If your messages are not that important, you can take this step, but when they are much important, you can make a backup of the messages individually before deleting them. Hence remember to backup your messages before deleting them and get the desired results.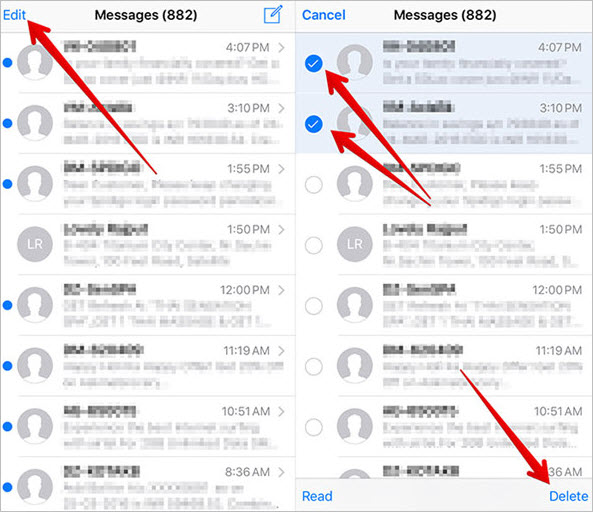 9. Fix iPhone Ghost Message using iMyFone iOS System Recovery
When following the above solutions, if you're still disappointed because of no results, here is the final way we can offer you now. Make use of iMyFone iOS System Recovery which is a system repairing tool. It is compatible with both Windows and Mac operating systems and supports all iOS devices even the newest iPhone 12 and iOS versions from iOS 9.0 to the latest including iOS 15 beta 3/2/1. It can be used to fix various iOS issues including iPhone stuck in recovery mode, iPhone wifi issues, iPhone stuck on Apple logo, black screen, white screen and so on. There are 3 options offered. You can fix your iPhone without any data loss under the Standard mode and "Exit Recovery Mode" option. Here is how you can use this tool to resolve iPhone ghost message issue.
Step 1 – Go to the official website of the program to install it on your PC. Open the software and them connect your device to the PC. Afterwards, hit on 'Standard Mode' to begin the fixing process.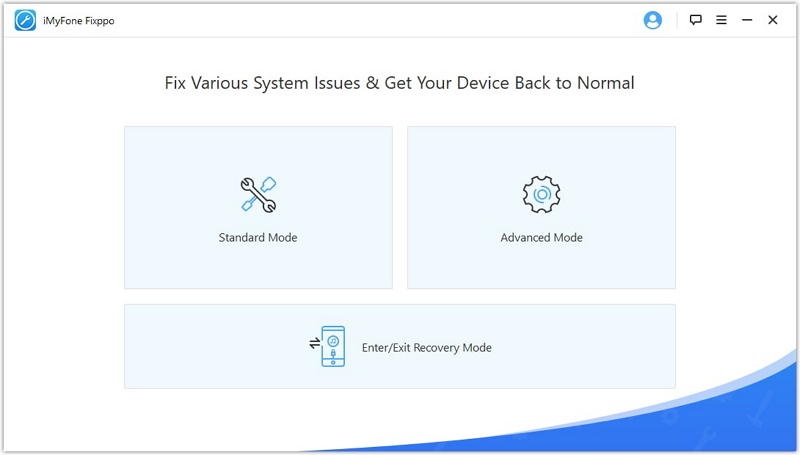 Step 2 – When you enter this mode, you need to click on the 'Start' button and follow the steps for DFU mode.
Step 3 – After when your device goes in DFU mode, click on the 'Download' button. As the program is capable of detecting the device, it will automatically provide you the matching software.
Step 4 – When firmware is downloaded, click on the 'Start to Fix' option and you will see the starting of automatic fixing process. Wait for a while and your device will be fixed and no phantom text message will show up.