There are many people, who depend on their iPhone for the correct time. Most of them use the iPhone settings to have the time zone set to automatically. So, whenever you are travelling or when daylight savings time approaches, you would want your device to update the date and time automatically.
Do iPhones Automatically Change Time Zones?
Many of our readers sent us a query -"Do iPhones automatically change time zones?" These doubts occur when the users are travelling to a place, where the time zone differs.
iPhone can change the time zones automatically depending on your geographic location. The time zone will update automatically to a local time only if "Set Automatically" is turned on in the Settings app of your device. The automatic time zone accuracy will improve when your iPhone Location Services is turned on.
Set up the iPhone with Time Zones Automatically Changing
If you are seeing the wrong date and time or time zone on your device, you need to adjust the device's settings.
If you want to have your device adjust to the time zone changes automatically, you can use the Date & Time settings of your iPhone.
Step 1: Go to Settings and then General.
Step 2: Choose Date & Time option.
Step 3: Drag the slider near "Set Automatically" for an automatic time zone change.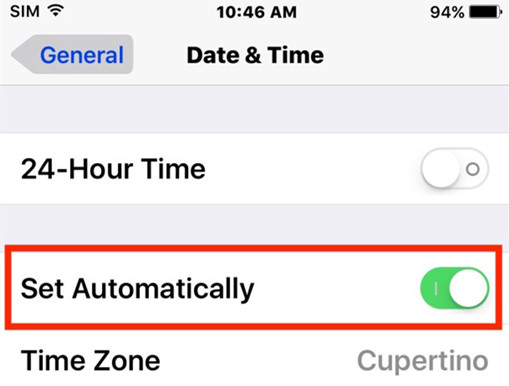 How to Manually Change Your iPhone Time
The automatic date and time setting will update the time zone of your iPhone when you go to a new place with a different time zone.
However, if you are seeing the wrong time or if your device is not able to adjust for time zone automatically, you can also adjust your iPhone time automatically. Follow the steps given below and adjust the iPhone time manually.
Step 1: Go to Settings -> General.
Step 2: Tap Date & Time. Turn off "Set Automatically" option.
Step 3: Now you can manually change the time zone as well as the date and time of your iPhone.
How to Fix Issues on iPhone Time Zones
If your iPhone shows wrong time zone or if it keeps changing on its own without changing its geographic location, you need to fix this issue using a third-party iOS fixing tool. You also need check some of the settings of your device so that it shows the correct time zone. 
1. The Best Way to Fix this Issue without Data Loss
If you are worried that your iPhone data will be lost after fixing this issue, then just use iMyFone Fixppo. It is a smart iOS fixing tool that helps fix most of the iOS issues without needing any technical knowledge. It supports all iPhone and iPad models running on all iOS versions.
Let us try the standard mode to fix issues without data loss on iPhone time zones.
Step 1.Connect the iPhone to your PC and open iMyFone Fixppo software on it. Now, click on standard mode and click Next. If your device is running on iOS 16, you need to unlock it before Fixppo detects it. If your iPhone is not recognized, put it in DFU/Recovery mode.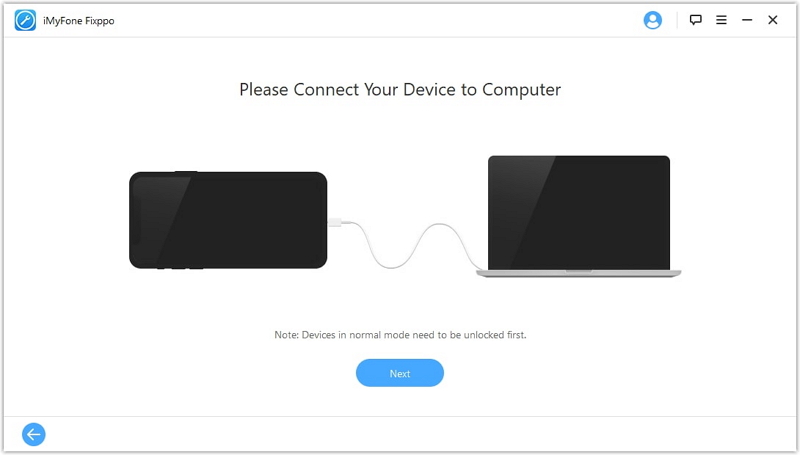 Step 2.Various firmware versions will be displayed on the screen. Choose the most relevant version and click Download.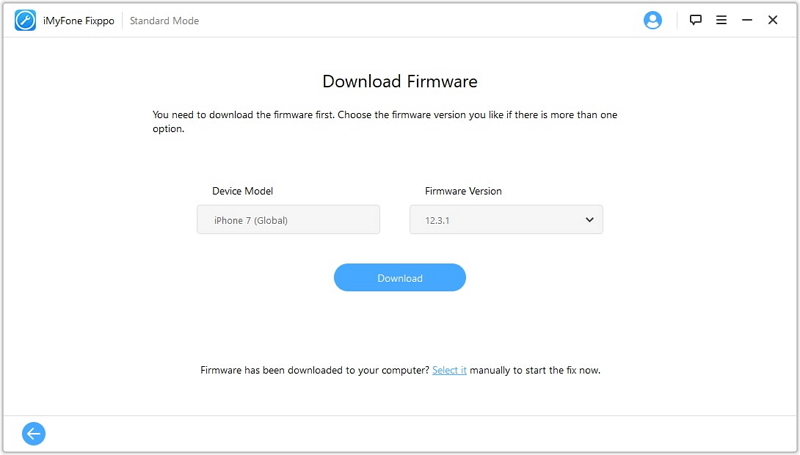 Step 3.Next, it is time to start fixing the iOS issue. Click on the Start button and the tool will begin the fixing process. During the fixing process, don't use your device or unplug it from the computer, or it will get bricked. After the process completes, restart your device.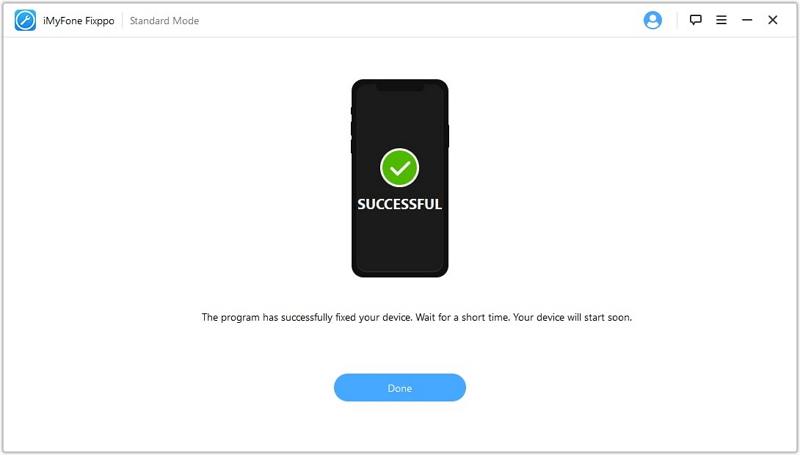 When you choose Fixppo to fix the iOS issue, you will not lose any iPhone data. You also don't need any technical knowledge for fixing any kind of iOS issue. As a specialized tool, it has been trusted by many professional websites.

2. Turn off Airplane Mode
You should use Airplane mode when you are on the plane, but once you land, make sure that you disable the Airplane mode.
Go to Settings and turn off the Airplane mode if it is on.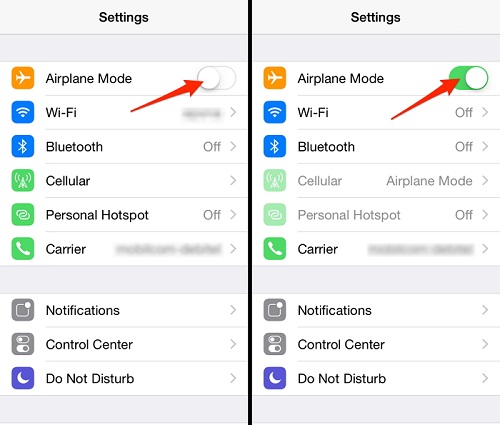 3. Turn off Location Services
This option is specifically used for setting the time zone.
Step 1: Go to Settings and then tap Privacy.
Step 2: Choose Location services and then tap System Services.
Step 3: Make sure "Setting Time zone" is turned off.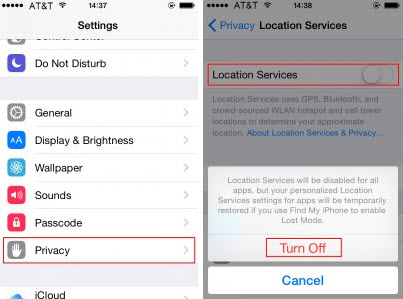 4. Enable Time Zone Override
When users searched answers for "Do iPhones change time automatically", they found out that the time zone issue is within the Calendar app. When time zone override is on, the events in the Calendar app will be shown based on the selected time zone.
Step 1: Open Settings -> Calendar -> Time Zone Override.
Step 2: Turn on Time Zone Override.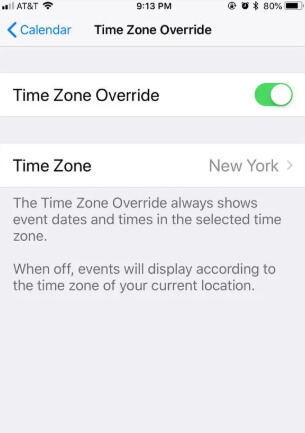 5. Make Your Device Power on
This is something that is not in your control, but you need to make sure that your iPhone is never turned off. You have to keep it charged so that it is powered on. Even if you turn off the device for some reason, make sure you set the time zone correctly when you turn it on.
6. Change the Timekeeper
For a safer side, use another timekeeper if you don't want to miss any meeting or appointment. You can use a hand watch with the correct time zone or a clock in your hotel room. Another option is to use a small and portable alarm clock.
Conclusion
"Does iPhone automatically change time zones?" Yes, it does. When "Set Automatically" is turned on in your device, the iOS will adjust the time zone to the local time. This is a bug and can be fixed using a third-party professional iOS tool.
We have also given other ways to fix the time zone issue. View them carefully and then try those methods. If you want more clarity on this issue, you can leave your comments below.