Has your device started showing the wrong time? Have you missed an important reminder?
You are not alone.
Many iPhone users have experienced iPhone time wrong error.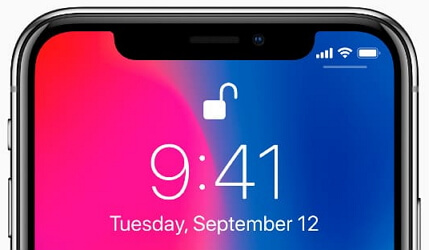 The wrong time on your device can cause issues with App Store download and various other functions that are necessary for device operation.
You will also not be able to make calls, send messages and open some apps on your device when the time is wrong on your iPhone.
It is important to have the right time on your iPhone for the proper functioning of device. You can check out various methods given in this guide if you want to fix iPhone time wrong error.
Reasons Why My iPhone Time is Wrong
Before seeing the solutions, let's see why your iPhone is showing the wrong time. There are multiple reasons for it.
Some error in the iOS or missing files after a recent iPhone jailbreak can cause this error.
When you set the Time Zone of your iPhone to automatically, it will change whenever you go to an area with a different time zone. So, if your device shows a different location, it will set a different time zone, which makes the time and date wrong.
8 Solutions on How to Fix iPhone Time Wrong
Whatever are the reasons for iPhone time wrong error, we have given a few methods with which you can easily fix it.
Way 1. Update Your Device
Many iOS issues get fixed by just updating the iPhone.
Go to Settings -> General -> Software Update. Your iPhone will check for iOS updates. You can download the update if there is any new iOS version available.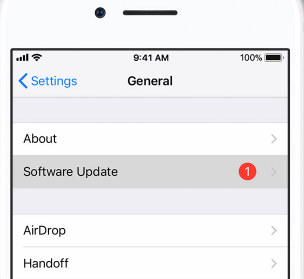 Way 2. Check the Synced Time on Your Computer
If the computer does not have correct time and date, the same settings will be transferred to your iPhone after the sync.
So, check if your Mac or Windows computer displays the right time.
Way 3. Change Date and Time Manually/Automatically
If the time is set to Manually, you may enter the wrong time. You need allow the iOS to set the time depending on your location.
Step 1: Go to Settings -> General -> Date & Time.
Step 2: Tap on "Set Automatically" to turn it on.
If the time is set to Automatically and it shows incorrect time, there might be a bug in iOS. You need manually change the time.
Step 1: Go to Settings -> General -> Date & Time.
Step 2: Tap on "Set Automatically" to turn it off.
Step 3: Now, choose your own date, time and time zone.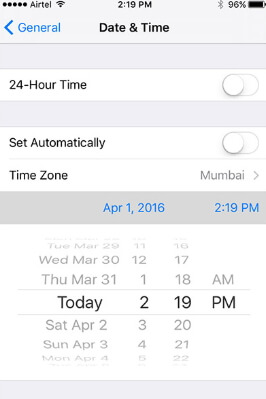 Way 4. Fix iPhone Time Wrong via Software without Data Loss
If none of the methods works, you must use an advanced program to fix this error. iMyFone Fixppo is an advanced tool, which can fix many software-related issues on iOS device.
It comes with an easy-to-use interface that helps you repair your device within minutes.
It has full compatibility. All iOS versions and iOS devices are supported.
It is designed by iMyFone, which has been recommended by Macworld, Cult of Mac, Payetteforward, Makeuseof and etc.
Step 1.Launch Fixppo tool on your computer and click "Standard Mode". Then connect your iPhone to the computer and click "Next". Now the program will automatically detect your iPhone and go to the next step. If it fails, you need to put your device in DFU or Recovery Mode.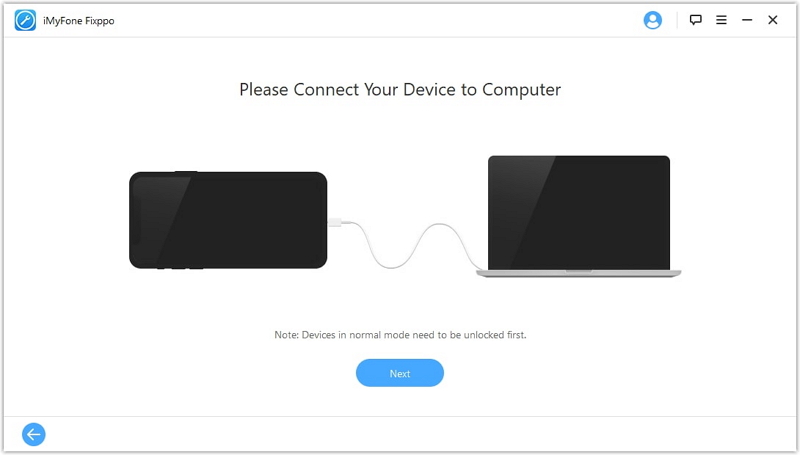 Step 2.When your iPhone enters the DFU or Recovery mode, you can download the iOS firmware to move on. The software will detect your device and display all available versions of firmware. Choose one  and click "Download".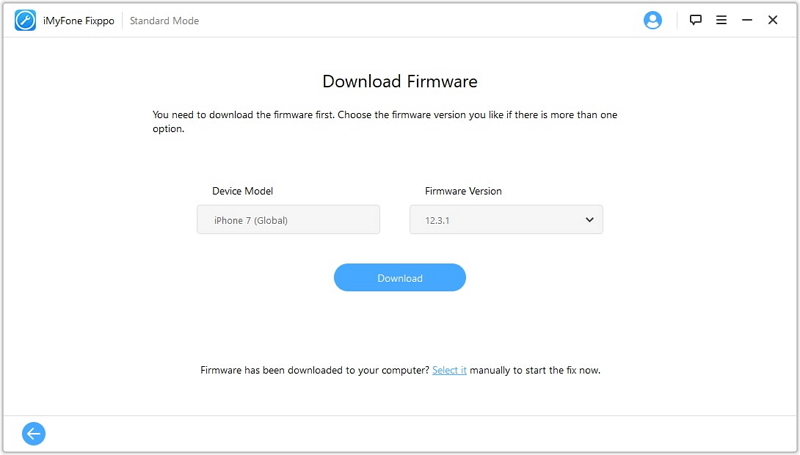 Step 3.Check the device and firmware information and click on "Start" button. The software will start fixing the iOS issues automatically. Check if you can restart your iPhone normally. If it the standard mode does not help you, you need try the advanced mode.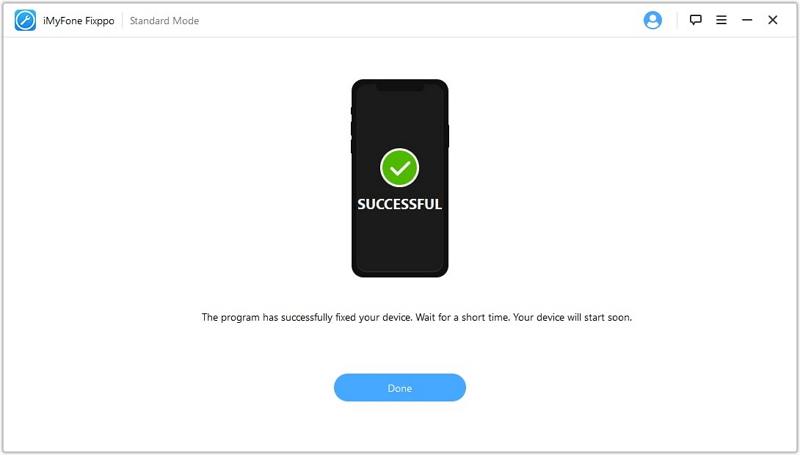 This tool is trusted by many users. Here is one of the good feedbacks received from the users.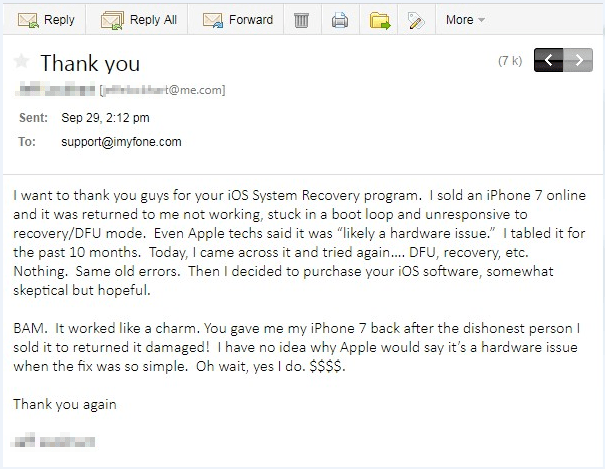 Way 5. Use Time Zone Override
This error might also occur because of some time zone issues with the Calendar app.
Go to Settings -> tap on Calendar and then Time Zone Override.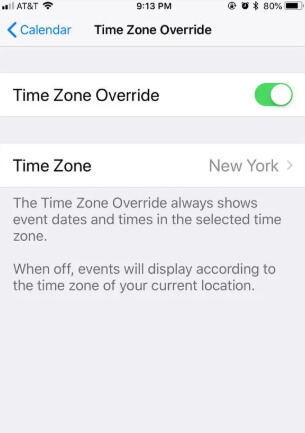 Way 6. Turn off Location Services
Check if the Location Services is off.
Step 1: Go to Settings -> Privacy.
Step 2: Disable the Location Services if it is on.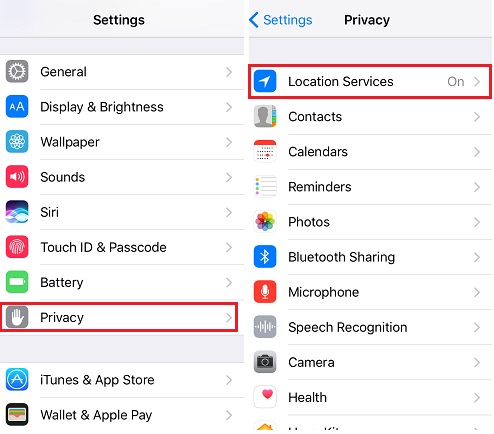 Way 7. Restore Device via iTunes
If you suspect that the error is occurring because of some data or wrong settings, you can restore the device using iTunes. Please remember to back up your device in advance.
Step 1: Open iTunes on your computer and connect the device to it.
Step 2: Choose Restore Backup and select the latest backup of your iPhone. Click "Restore".
Step 3: Your iPhone will get restored to the previous settings.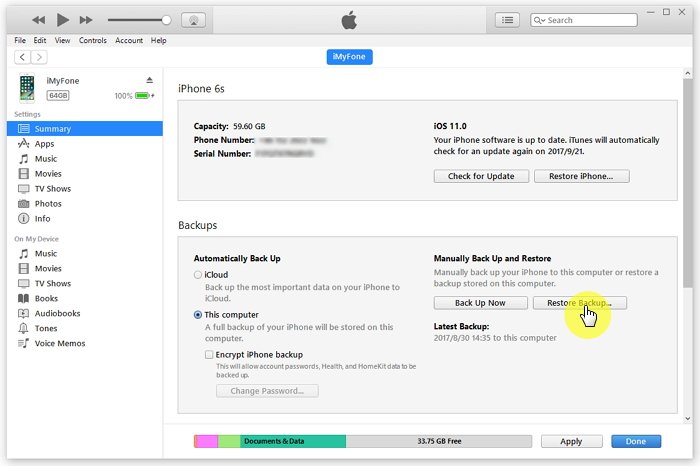 Way 8. Contact Your Cellular Provider
Every carrier does not support location services in all countries for setting the time and date automatically.  So, you need to contact your cellular provider to fix the iPhone time wrong error.
Conclusion
These methods will definitely help you to fix iPhone time wrong error on your device. You can check all the methods and choose the one suitable for your situation. You can ask us any query in the comment section below.