Isn't it so irksome when you put your device into recovery mode and try to restore it, iTunes shows an error message and won't let you restore your device? Getting that error message saying that your iPhone can't be restored is not a problem that cannot be fixed.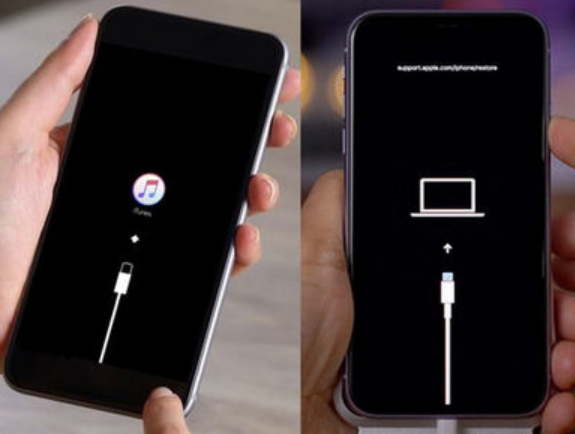 If you're suffering from the same condition, we have some tips for you that are worth giving a try when iPhone won't restore in recovery mode.
Check out these tips below and make your device out of this mess.
Method 1. Fix iPhone Won't Restore in Recovery Mode without Data Loss
We are compelled to say that some software malfunction probably happens to your device. For this, iMyFone Fixppo iOS System Recovery will be the best option. It is a third-party tool designed with the purpose to repair all iOS or iPadOS issues and make the device back to normal.
The tool is packed with three different modes, namely 'Standard Mode' - fix system issues with no data loss, 'Advanced Mode' - fix all the stubborn issues and 'Exit/Enter Recovery Mode' - exit or enter recovery mode in only 1 click for free.
All in all, it is the most trusted and secure tool to use when one wants to repair their device suffering from any iOS/iPadOS issues. This program is also recommended by many famous media sites.

Pros:
You can enjoy a 100% success rate.
It can keep the data intact and it won't put you in the situation of any data loss.
It also helps you fix all iOS-related problems with only a few steps.
It comes with Mac and Windows versions.
It supports all iOS versions including iOS 16 and iOS 9.
It is compatible with all iOS or iPadOS devices, including the latest iPhone 12/11.
Cons:
It is not totally free, but it offers a free trial version and the "Exit/Enter Recovery Mode" function is free.
To begin with, download and install iMyFone Fixppo iOS System Recovery.
Section 1: Free to Get Your iPhone out of Recovery Mode
If your iPhone gets stuck in recovery mode and cannot perform the restoration, you need to get your iPhone out of recovery mode first and then enter recovery mode again to check the restore process.
Here is a video tutorial on how to fix iPhone stuck in recovery mode with Fixppo.
Steps to get your iPhone out of recovery mode with Fixppo:
Step 1 – Launch it and connect your iPhone. If it is in recovery mode, choose the 'Exit Recovery Mode' tab from the given three modes.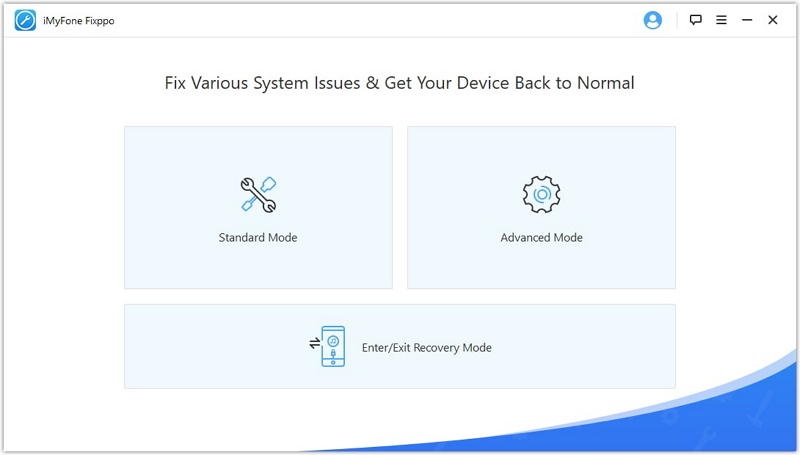 Step 2 – Hit on 'Exit' now and the program will obey your command.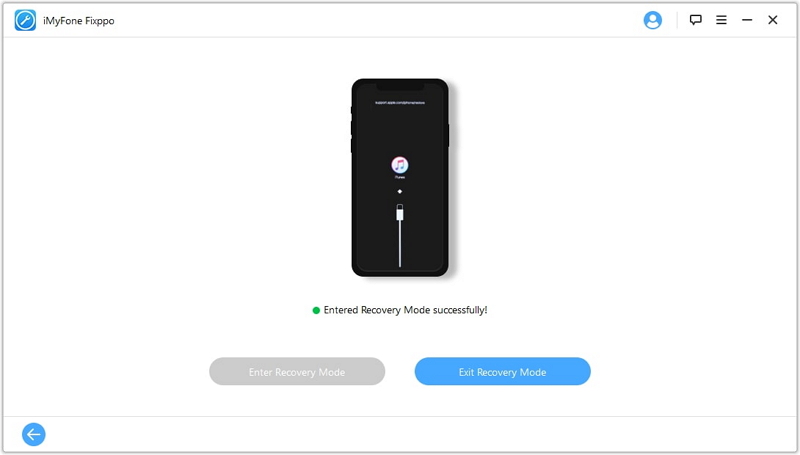 Step 3 – Then enter your device in recovery mode again and now you can retry restoring your iPhone in recovery mode.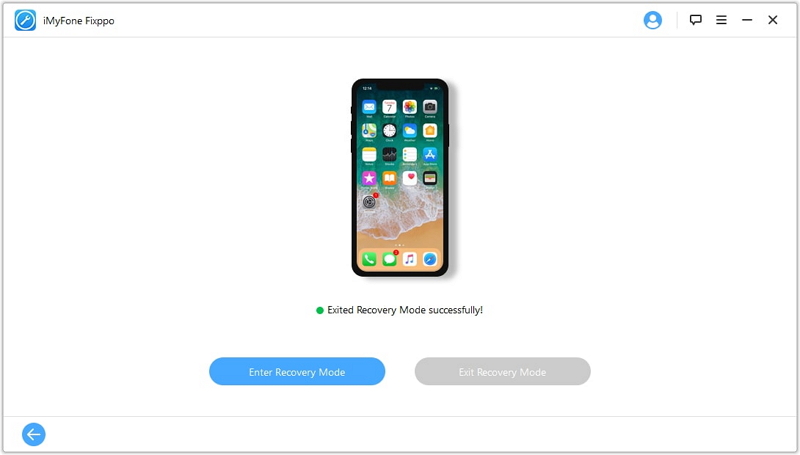 Section 2: One-Stop Way to Fix iPhone Stuck in Recovery Mode and Won't Restore 
In case if your device won't restore after the above steps, you need to use Standard Mode to repair other more serious system issues your device. The steps for this are:
Step 1 – Select 'Standard Mode' on the home page. Get to the 'Start' button now and follow the on-screen direction to put your device into DFU mode.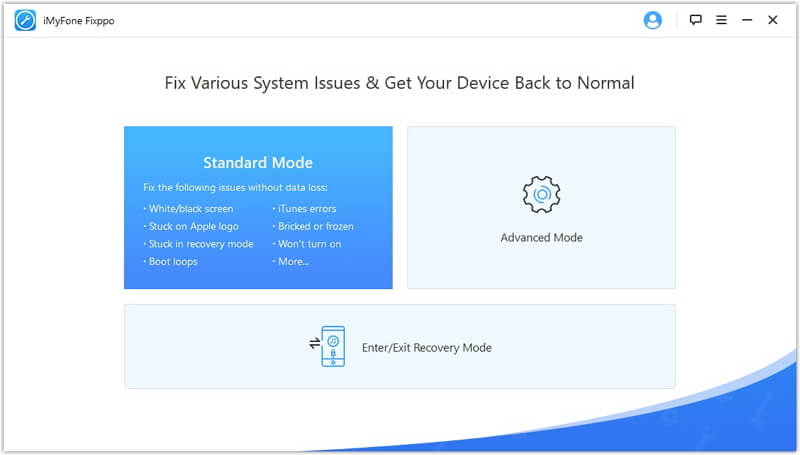 Step 2 – Click on the 'Download' button now. This will give you the matching firmware to your device. All this will be done by the program itself since it is capable enough to recognize your device.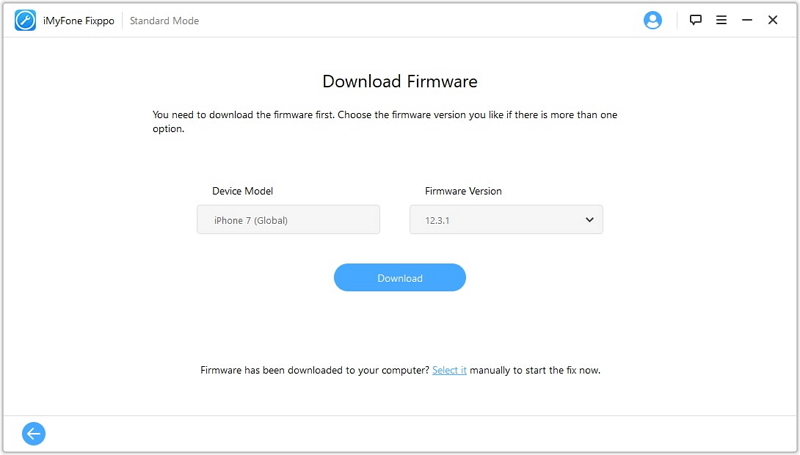 Step 3 – Now, choose 'Start' in order to get your device fixed. Once you click this button, your iPhone will automatically be repaired. Your data will not be affected after the fixing. Once your device restarts, check if the problem is gone.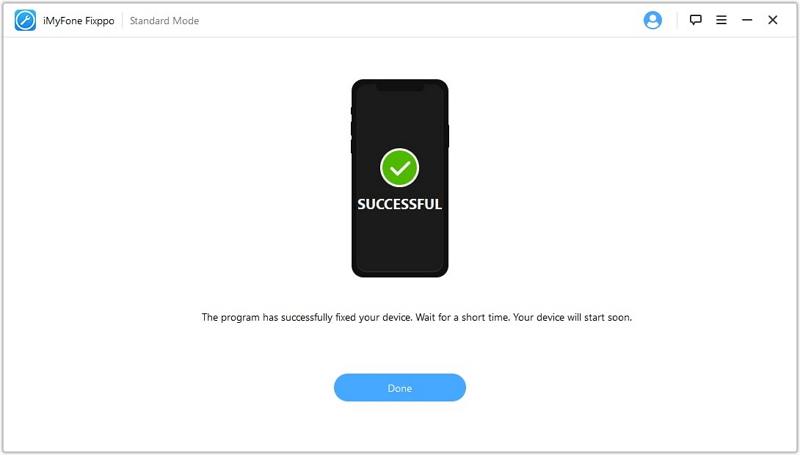 Feel free to download this program now after checking the users' feedback.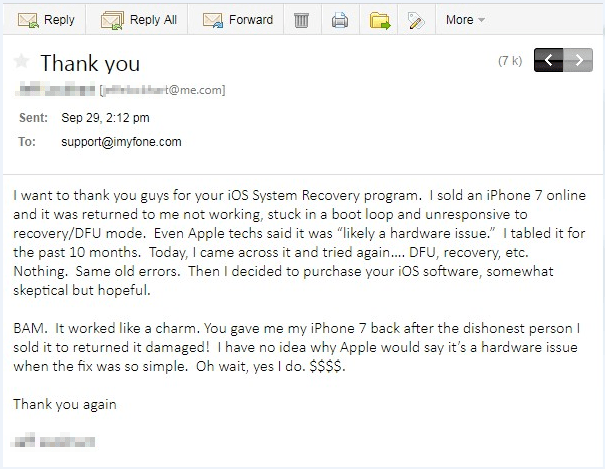 Method 2. Put iPhone into DFU Mode & Restore with iTunes (Data Loss)
If your iPhone won't restore in recovery mode, you can also try restoring it in DFU mode. It will, however, erase everything in your device. Hence make sure that you have available backups before proceeding with this method.
Pros:
It offers about a 60% success rate as an alternative if your iPhone won't restore in recovery mode.
This method is free to try.
Cons:
All data on your device will be erased completely.
Check the steps below.
First of all, open your iTunes and connect your device to the computer.
Start holding down the 'Home' and 'Power' buttons simultaneously and keep doing this for roughly 10 seconds.
Now, release the 'Power' button and continue holding the 'Home' button until you notice a pop-up in your iTunes saying that it has detected your device. Your iPhone screen must be black.
Click on the 'OK' button now. Now, choose the 'Restore iPhone' option. Your device will be restored now and will be hopefully repaired.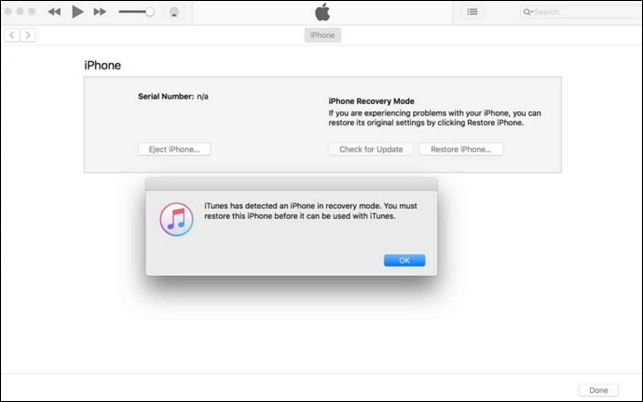 If you are using iPhone 7/8/X/XS (Max)/XR/11/11 Pro (Max), you can check the detailed steps on iMyFone Fixppo iOS System Recovery to put your iPhone into DFU mode. Moreover, you can also depend on Fixppo if your iPhone won't restore in DFU mode with iTunes.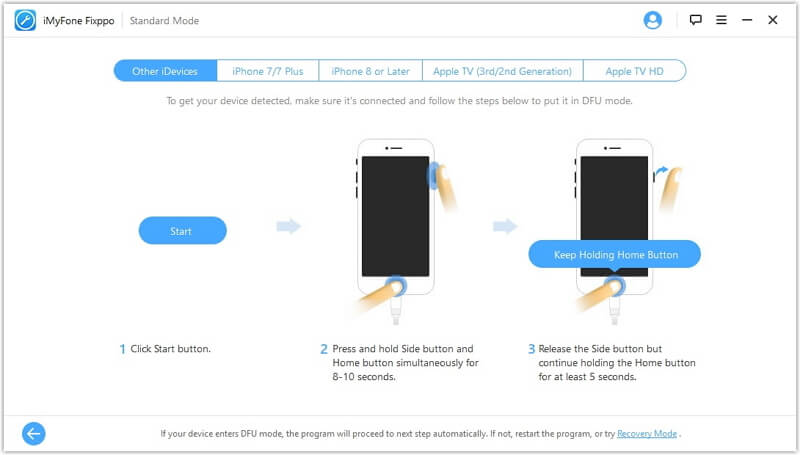 Method 3. Update iTunes to the Latest Version
The most basic thing every iOS device user should know is to always have an updated iTunes version in their system. And that might be the reason why your iPhone isn't restoring in recovery mode. Here are the steps to update your iTunes to the newest version.
Pros:
It does not need any third-party software.
It is free to use.
Cons:
It can only solve the problem if it is due to outdated iTunes.
It offers about a 40% success rate.
If you are a Mac user, check the following steps:
Start with opening the App Store on your Mac computer.
Now, click on 'Updates' and check if any update is available. On availability, install it and then check if the iPhone can be restored or not.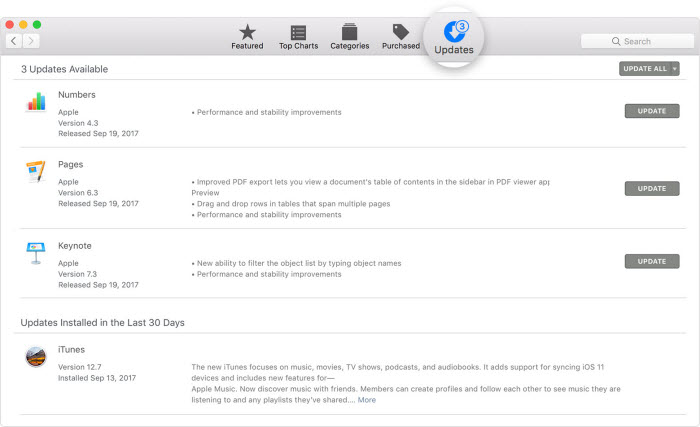 If you are a Windows user, check the steps here below:
Run iTunes and click on 'Help' on the menu bar from the top.
Hit on 'Check for Updates'. Now, install the latest version if any available.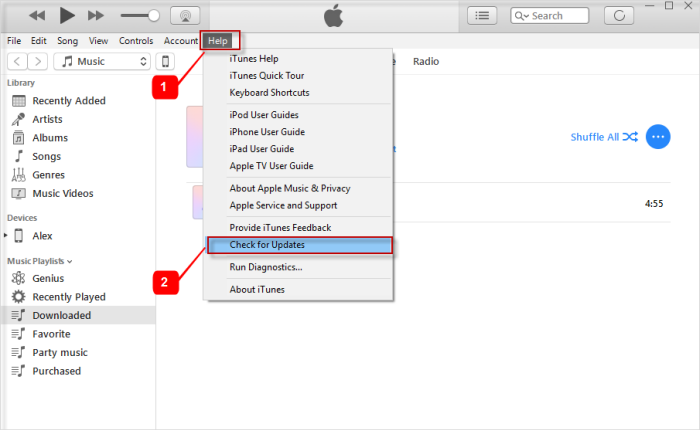 Method 4. Remove Anti-virus Software Temporarily
Another suggestion when iPhone in recovery mode won't restore is to delete your anti-virus software temporarily since this might prevent iTunes from connecting to the Apple server. We hope this tip will work for you.
Pros:
There is no data loss by using this way.
It is simple to use.
Cons:
It only offers a 20% success rate.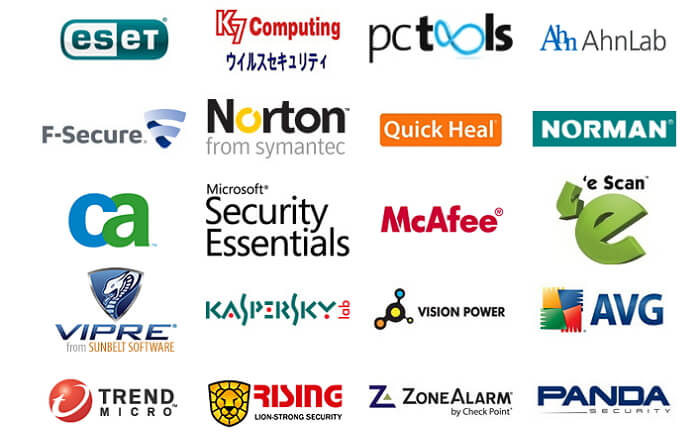 Method 5. Use the Original USB
When iPhone won't restore in recovery mode, the first thing you need to check is your USB cable. If you are not using an original USB cable then you need to try an original one.
An unoriginal USB cord will give you hindrance while you are attempting to work with iTunes. Hence, it is advised to borrow or buy an original USB cable if you want everything to work perfectly and smoothly.
Pros:
It is easy to perform.
It is totally free.
Cons:
It only offers a 20% success rate.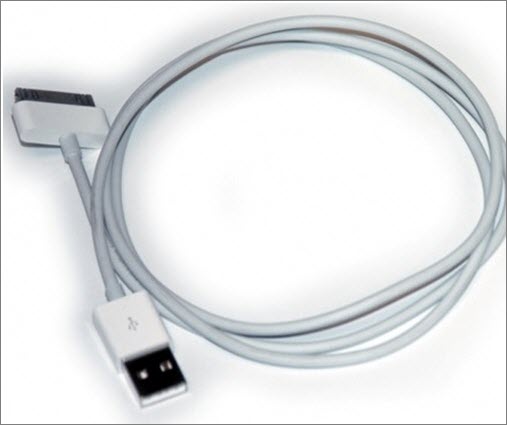 ---
Here we have provided all top 5 ways on how to fix your iPhone won't restore in recovery mode. You can choose the basic ways if there are only minor issues on your device, but we recommend you try the most effective one - iMyFone Fixppo to save time if there are serious or unknown system issues.
And if you still have any other iPhone restore problems like iPhone can not be restored for the device can not be found, you can check here.