Have put iPhone in recovery mode but iTunes is not recognizing iPhone in recovery mode? Perhaps, you may have been performing the steps right but the problem ought to be something else. It could be that your iTunes is causing the problem, there's something wrong with the USB cable you're using or other reasons. We're going to explore all the possibilities of it today and also will get to discover a viable alternative when iTunes won't recognize iPhone in recovery mode! Here we go!
1. Use Another Tool When iTunes Not Detecting iPhone in Recovery Mode
People meet the problem that iTunes is not recognizing iPhone in recovery mode, because they want to restore iPhone or their iPhone gets stuck on recovery mode. If iTunes cannot even recognize your device, you can try iMyFone Fixppo. It's one of the best iTunes alternatvice. It will certainly recognize your device in recovery mode. No matter you want to restore your iPhone or get it out of recovery mode, Fixppo will help you. If you need to reset iPhone without password, select Reset iDevices.If you want to restore iPhone, you can use the Advanced Mode. If you want to keep the data on your device and also exit recovery mode, use the Standard Mode. The steps are similar. We will take the Standard Mode as an example.
iMyFone Fixppo guide to resolve iTunes won't recognize iPhone in recovery mode issue –
Step 1:  First, you got to download iMyFone Fixppo on your computer. Install and run it afterwards and then tap the 'Standard Mode' tab from the software main window. Now, click the 'Next' button. The program will detect your iPhone.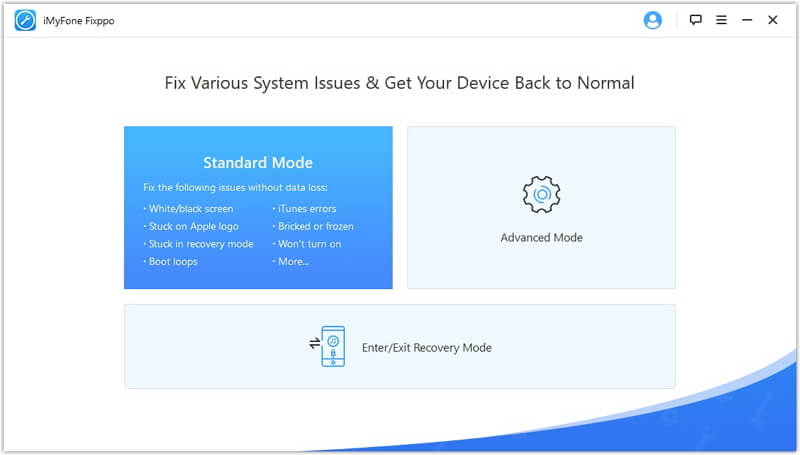 Step 2:  After the software automatically detects the suitable firmware versions for your iPhone. You can also pick the one you desire by tapping the 'Firmware Version' drop down menu. Press the 'Download' button afterwards.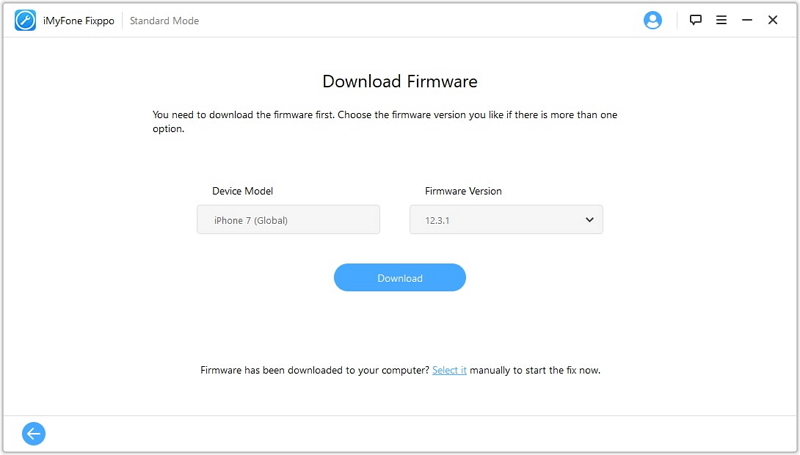 Step 3:  As soon as the firmware gets properly downloaded, click on the 'Start' button. iPhone in recovery mode or any other iOS problems will be fixed right after the process is complete.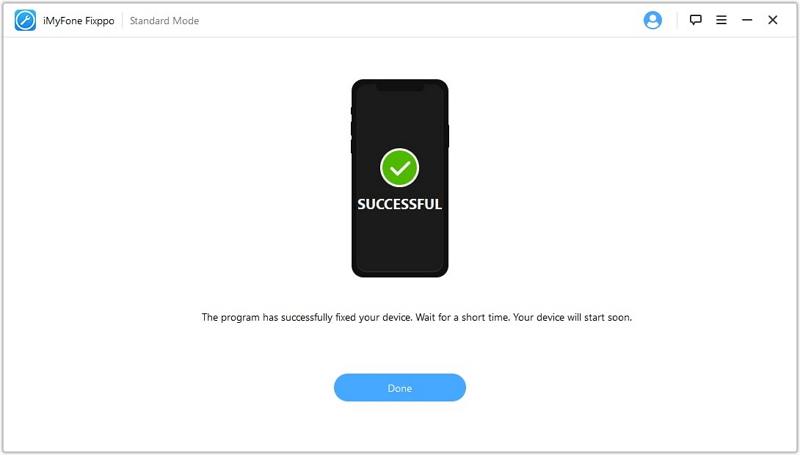 iMyFone Fixppo, as the best iTunes alternative, works even better than iTunes because of exclusive and innovative technology. Check the user feedback below: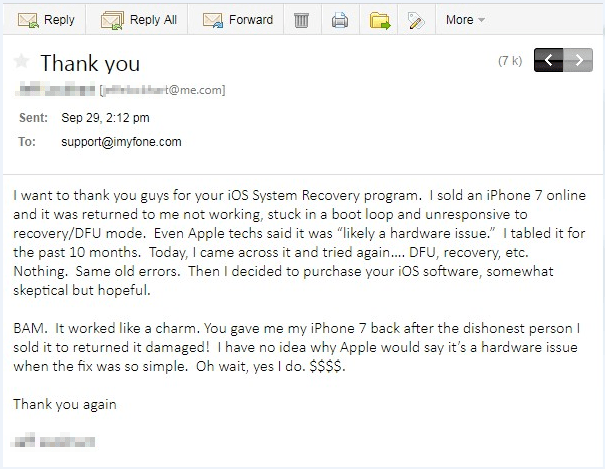 2. Other 5 Tips to Fix iTunes Not Recognizing iPhone in Recovery Mode
2.1. Update iTunes
An outdated iTunes leads to many iPhone complications, including iTunes not detecting iPhone in recovery mode. Updating it might resolve the issue for the starters.
Mac: Browse 'iTunes' and click on 'Check for Updates'.
Windows: Go to 'iTunes' and tap the 'Help' menu. Find and press the 'Check for Updates' option.
Once you see a recent update, tap on the 'Download iTunes' button.
---
2.2. Turn off Anti-virus Software
When iTunes is not recognizing iPhone in Recovery Mode, you can also try turning down the anti-virus software settings. Sometimes, the antivirus software prevents applications such as iTunes from running properly and cause unexpected errors or problems. Verify the security software you have on your computer and disable them for a while, to allow iTunes work easily.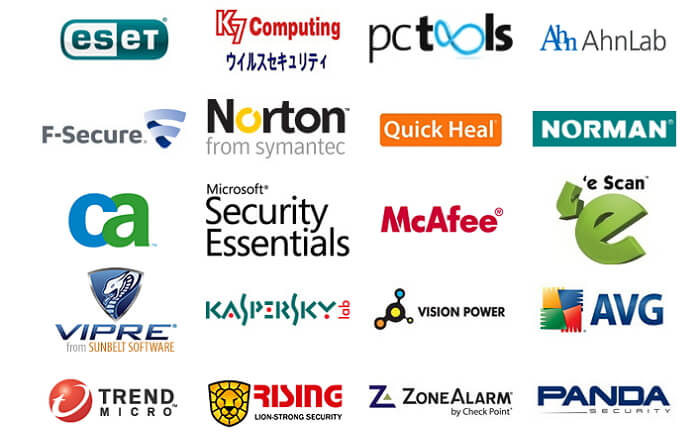 ---
2.3. Check USB Port and USB Cable
For iTunes not detecting iPhone in recovery mode problem, all that you can do is to try checking the USB ports once. Moreover, ensure that you are using an Apple authorized USB cable to prevent any kind of mishap. Duplicate USB cables corrupt your iPhone as well as the underlying data. So, to stop that you need to make sure that the USB port is working and the USB cable is genuine.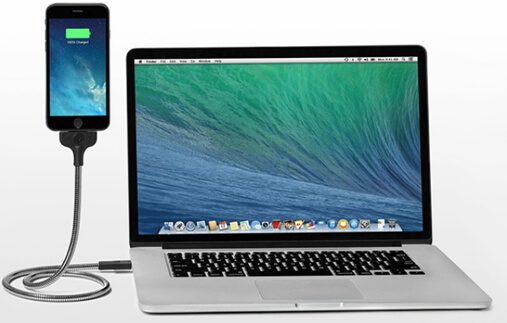 ---
2.4. Put Your iPhone into DFU Mode
Well, you can also try putting your device in DFU mode as an alternative way. Here comes the guide –
Link your iPhone to computer. Launch iTunes and follow the underlying set of instructions.
'Sleep/Wake' + 'Home' keys are pressed for 8 seconds > un-hold 'Sleep/Wake' key > iTunes detects iPhone, soon after the screen turns dark.
For 8 seconds, hold down 'Sleep/Wake' + 'Volume Down' keys > leave the 'Sleep/Wake' key > iPhone is detected by iTunes, after screen goes black.
iPhone 11/X/XS/XS Max/XR/8/8 Plus:
Quick tap 'Volume Up' key and quickly repeat the same with 'Volume Down' key. Now, hold the 'Sleep/Wake' key until screen turns black and iTunes detects iPhone.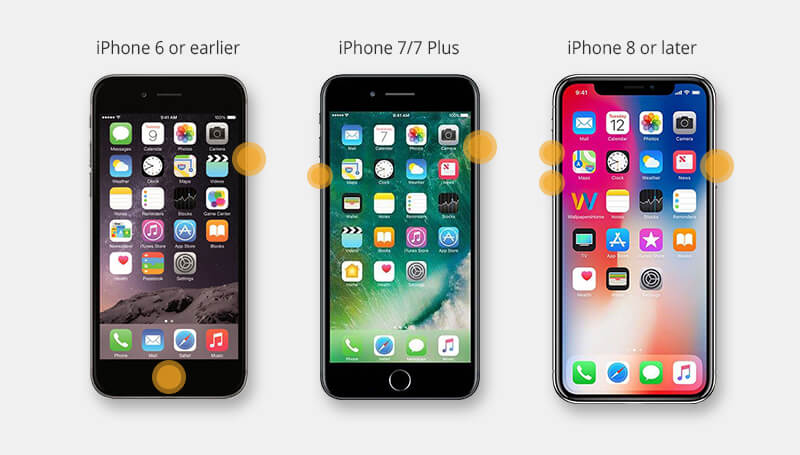 ---
2.5. Reinstall iTunes
In order to fix iTunes not detecting iPhone in recovery mode. You can also try reinstalling iTunes. Errors with a faulty or corrupt iTunes would yield no favorable results. So, reinstalling it is better.
Here are the steps for uninstalling iTunes:
Press the 'Windows' + 'X' keys > 'Control Panel' > 'Programs and Features' >Uninstall iTunes and all its components> 'Restart' the computer.
Please do remember to remove all the components of iTunes. You can check more detail here. After that, you can try to install iTunes again.