What does it mean to restore you iPhone? If you click this in the summary section of your device when your iPhone is connected to iTunes, what will it do? Does it get rid of the information on your iPhone? If so, will it automatically restore that information with your previous backups?

Many times, people are confused with the terminology here, and they're not clear about what does it mean to restore the iPhone. Someone might have told them to restore their phone to fix software problems, but they might be afraid to press the button because they don't know what will happen or whether the information will be lost.
1. What Does It Mean to Restore Your iPhone?
Usually, when someone says that you perform a "Restore" on your iPhone, it means that you have wiped all of the data on it and have restored it to factory settings. So if you click this in your summary tab in iTunes, be careful! All of the data on your iPhone will be wiped. However, this isn't such a bad thing if you're having issues with iOS and want to start fresh. The main thing to remember is to back up all of your personal data first, and then you can restore from your backup once the phone is done wiping itself.
However, it is indeed true that your data will first be removed during a restore, so if you don't take precautions, there could be data loss.
2. How to Restore iPhone Without Data Loss?
Now the question is, how can you restore your iPhone and fix software problems without having to deal with the hassle of data loss in the first place? One great way that you can do this is with a tool called iMyFone Fixppo iOS System Recovery.
This is a program that will allow you to restore your iPhone without necessarily deleting all of your personal data. This gives you more options than just using iTunes (which will wipe all of your data). Here are some of its features:
Steps to Restore iPhone Without Data Loss
Here is how you can use iMyFone Fixppo iOS System Recovery to restore your iPhone without data loss:
(1) Download and install iOS System Recovery to your PC or Mac.
(2) Connect your device to your computer and run Fixppo iOS System Recovery.
(3) On the main screen, click Standard Mode.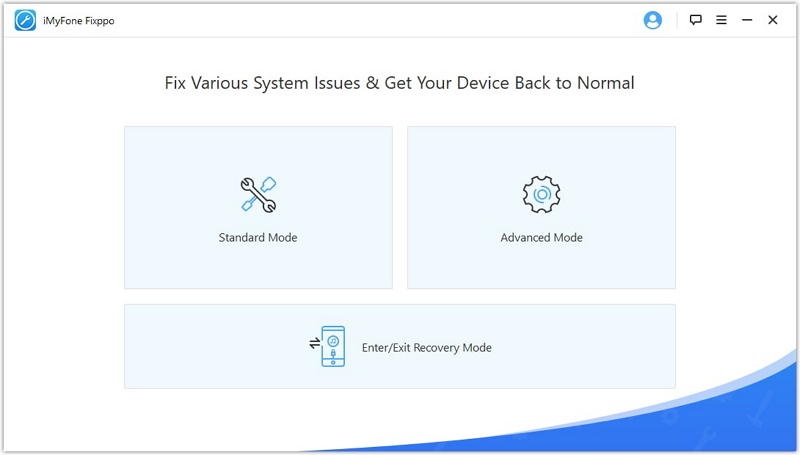 (4) Follow the on-screen instructions to put your device into either DFU mode or recovery mode. This involves holding onto the Sleep/Wake button and the Home button, then letting go of the Sleep/Wake Button after about 10 seconds and holding onto the Home button for about 5 seconds more (DFU mode).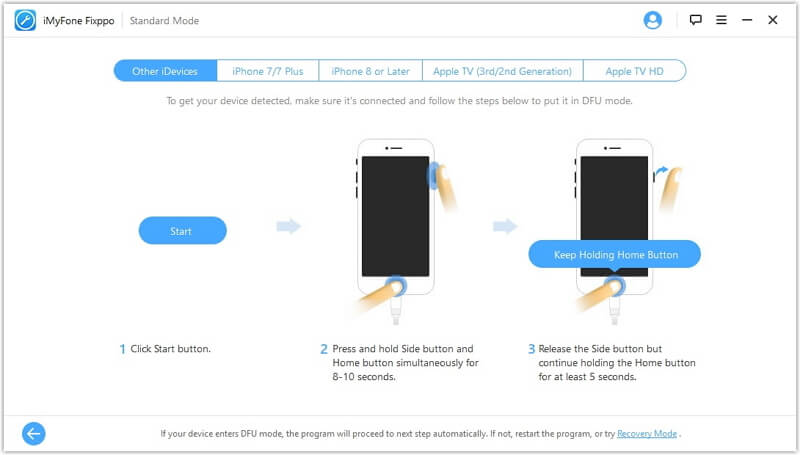 Or, holding onto these two buttons together until you see the Connect to iTunes screen (Recovery mode).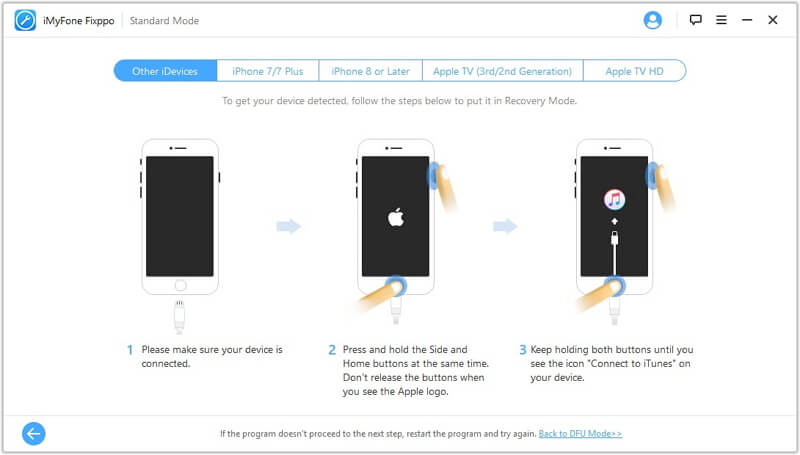 (5) The software will now automatically detect the right firmware for your device. Just click "Download" and then "Start to Fix" when the download is done, and the program will do the rest.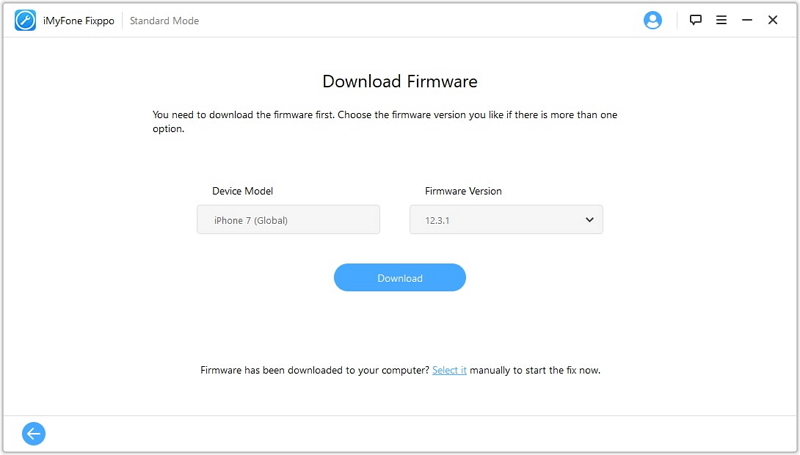 (6) Last, you can get the prompt that your iOS has been fixed successfully. You just restore your iPhone without any data loss.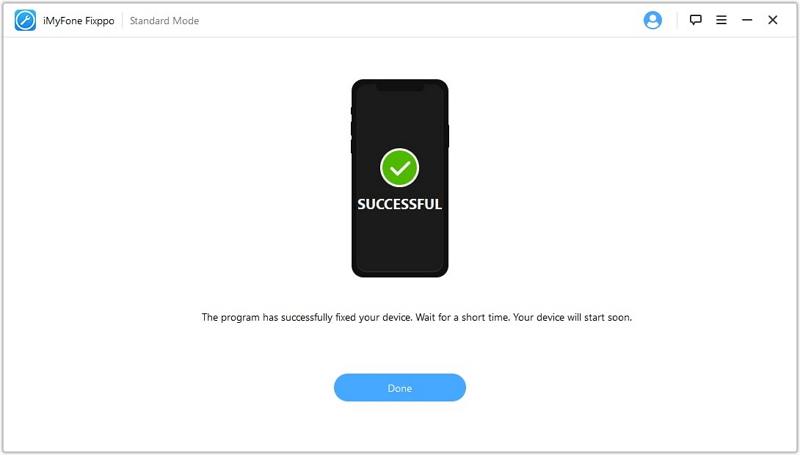 3. How to Restore iPhone from Backups?
If you want to restore your iPhone from backups, then you can use an application called iMyFone iTransor which has been renamed from D-Port Pro. It gives you a lot more freedom than iTunes when it comes to making and restoring backups. It lets you:
Key Features:
Make either whole or partial backups, depending on your needs.
Restore a whole or partial backup to your device. If you restore a partial backup, other data on your iPhone won't be affected.
Extract data from your old iTunes or iCloud backups and export it to your computer.
Make backups incrementally and never worry about overwriting old backups on the iPhone.
Steps to Restore iPhone From Backup Using iMyFone iTransor
(1) Download and install iTransor on your computer. Open up iTransor and connect your iPhone to your computer.
(2) Click Restore Backup to Device in the sidebar and you will see all the backups on your computer.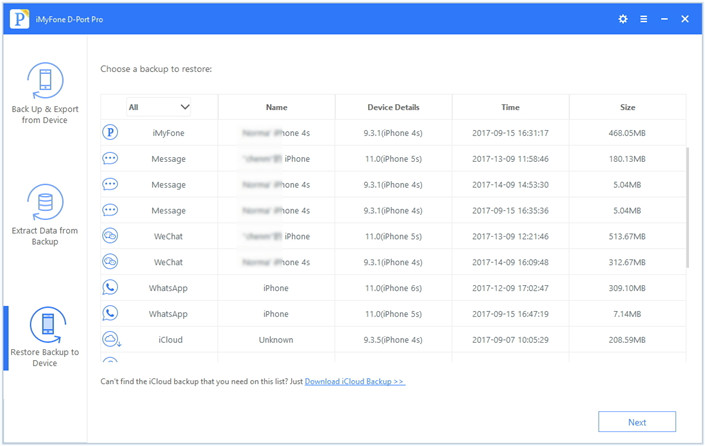 (3) Choose a backup that you want to restore.
(4) Click Restore Full Backup if you want to restore all the data and settings in the backup.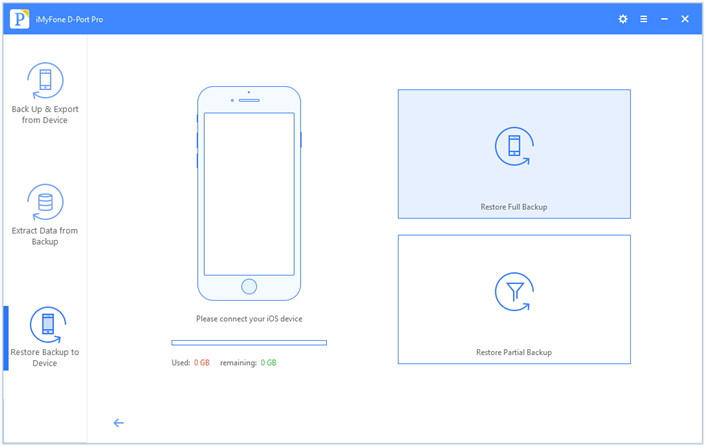 (5) Click Next if you are certain that you want to overwrite the data on your iPhone with the new backup.
(6) Do not disconnect your iPhone and wait until the software is done restoring the backup.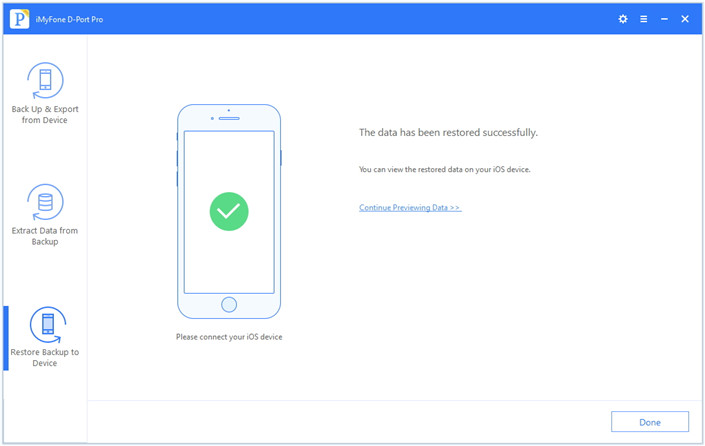 Tip
You can also restore a partial backup or extract only certain kinds of data from the backup if you want. This can save you a lot of time and storage space.
What does it mean to restore the iPhone? Well, doing a full restore on your iPhone will wipe all of the data on it. However, there are ways to get around this by using applications that avoid data loss like iMyFone Fixppo iOS System Recovery, or using advanced backup and restore software like iMyFone iTransor. Besides, iMyFone iTransor offers a free trial version to users. Give it a shot now!