iMyFone Fixppo
You still have iMyFone Fixppo if reset network settings fails to cheer you up.
It can be really annoying when you encounter such problems like ' connect to WI-Fi without any response' or 'cellular is enabled but the network is slow', both of the problems can come down to one reason: a poor network connection. And choose to reset network settings is regarded as the most direct and easiest way to fix it.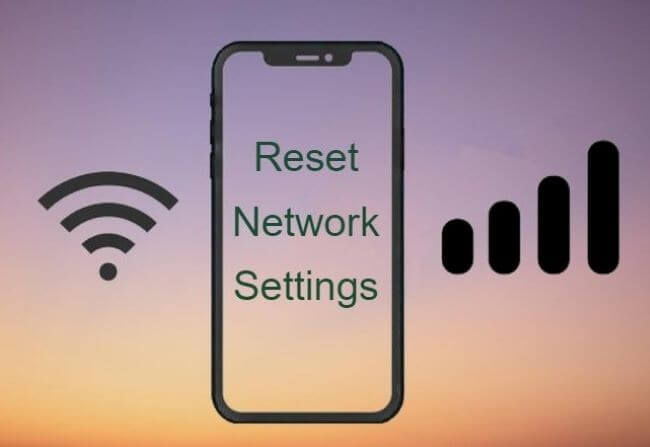 In the following parts, I will introduce what it is, how it works and what to do if it doesn't work. Let's take a look at them one by one.
Part 1. What Does Reset Network Settings Do?
To put it simply, reset network settings is a way to get everything about network back to the original (factory) settings. If your iPhone face tricky Wi-Fi or cellular connection issues, resetting network settings will offer you a chance to get them back to their original state, thus fixing your network problem.
---
Part 2. When Should Your iPhone Reset Network Settings?
After getting to know what does reset network settings do, let's see in what occasions should your iPhone reset network settings. Since it can be regarded as the simpliest way to fix network conection problems, if you happen to meet the following scenarios, you may get help from it.
1

iPhone network not working
Sometimes the network on your device can just quit. But before you consider getting your iPhone repaired, try resetting network settings. Once you rejoin the networks, your device should work just fine.
2

Wi-Fi connection is only slow on your iPhone
If your Wi-Fi connection is not as good as it should be or is only slow on your device, resetting network settings may be a good solution.
3

When there is no service
When your device shows 'No Service' you can try to toggle 'Airplane Mode' on and off. But if the problem still exists, resetting network settings can be another available solution.
4

iMessage fails to work
When you can't send, or receive iMessages or are unable to even turn the option off, you may want to reset network settings. This action works with just about any iMessage issue you may be having.
5

iPhone can't be synced
You may see a message saying the device couldn't be synced due to a connection error. Resetting network settings works to fix this issues. Although you may also want to reboot your iPhone before trying to sync again.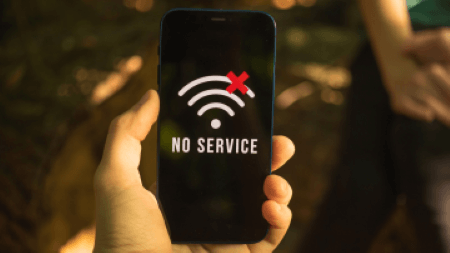 ---
Part 3. What Happens When You Reset Network Settings?
As it's mentioned before, resetting network settings will get all your network connections back to their default settings. In other words, this method will erase all network-related data stored on your device. This includes all Wi-Fi passwords, personal hotspot and its password, bluetooth pairing, stored VPN information and any preference settings you made.
However, since it won't delete any of your private data like photos, messages, all you need to do later is to reconnect network and pair your bluetooth for watch or airpods again.
---
Part 4. How to Reset Network Settings on iPhone?
After getting to know what reset network settings is and the following effects by performing it, you should know how to reset iPhone network settings. And if your network is not working as expected, this can be a good way for you.
Step 1: Go to Settings>Click on General>Scroll down to find Transfer or Reset iPhone.
Step 2: Tap Reset>Choose Reset Network Settings>Enter your passcode to begin the process.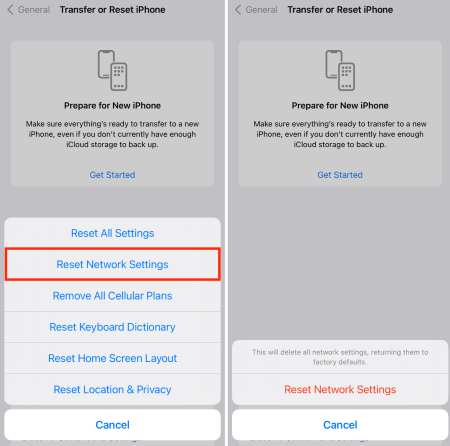 ---
Bonus Tips: What To Do If Reset Network Settings Not Working?
If you know how to reset network settings on iPhone and tried it already but the network problem still exists and keeps pestering you, you may need a troubleshooter. Since the smooth running of your device relies much on the network connection, a slow network may freeze your iPhone, thus causing some knock-on effects.
In such a case, I would recommend you a fixing tool - iMyFone Fixppo. Whenever you have any iOS-related problems, Fixppo will always be your helper to overcome those difficulties. And now I will show you how to take it as an amazing solution to iPhone glitches.
Step 1: Download and install Fixppo to your computer, choose Standard Mode.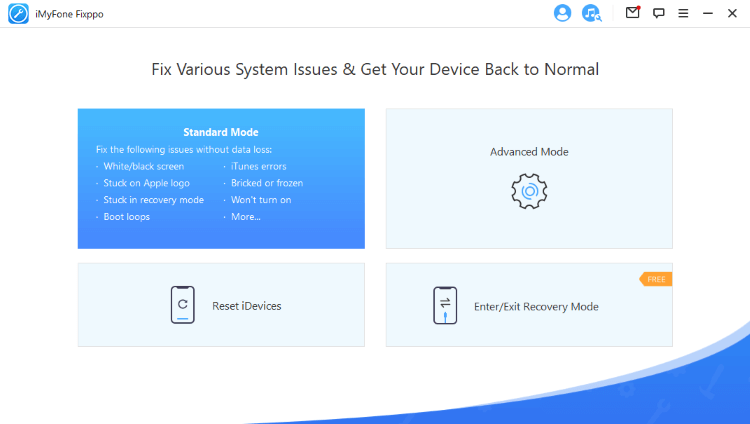 Step 2: Connect your device to computer with a lightning cable (Make sure to connect your device during the whole process). Then follow steps to enter Recovery Mode.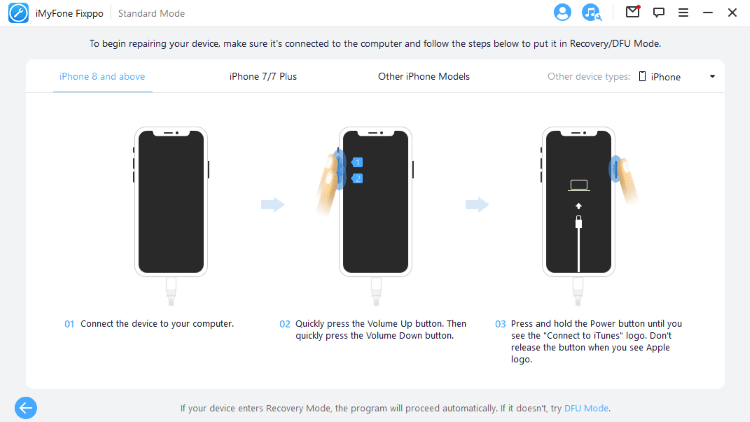 Step 3: Now, you are required to download the firmware, you can change a preferred one if you like. If not, click on the Download button.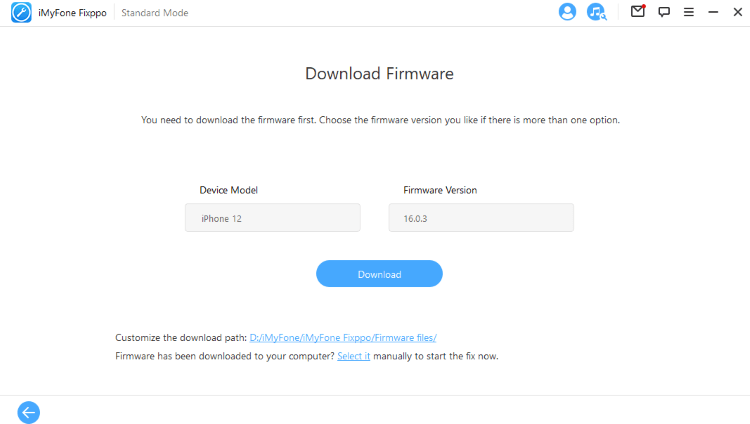 Step 4: It may take you half an hour to download the firmware, once it's done, click Fix to start the process. Within a few minutes, you iPhone will be started with your network problem be fixed smoothly.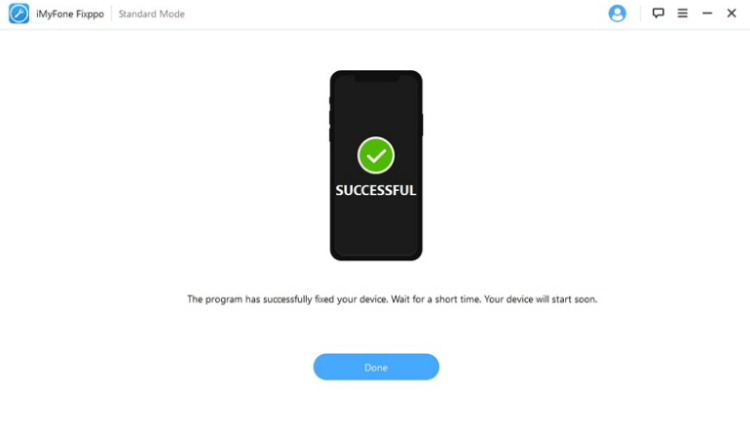 Conclusion
After reading this article, I'm sure you should have a better understanding of reset network settings and know how to reset network settings on iPhone. Hope it can help you in case of emergency. And if you want to troubleshoot other iPhone problems when you encounter them, you can try iMyFone Fixppo. Within 4 steps, your problems will be solved with a satisfying result.