Apple has announced the official release of the new iPhone operating system (iOS 16) for the public in mid-September. The amazing and exciting improvement in different features already creates so much buzz among iPhone users. Every Apple user wants the iOS 16 version on their device as soon as possible. But many of them have asked "why can't they download iOS 16" on their iPhone device.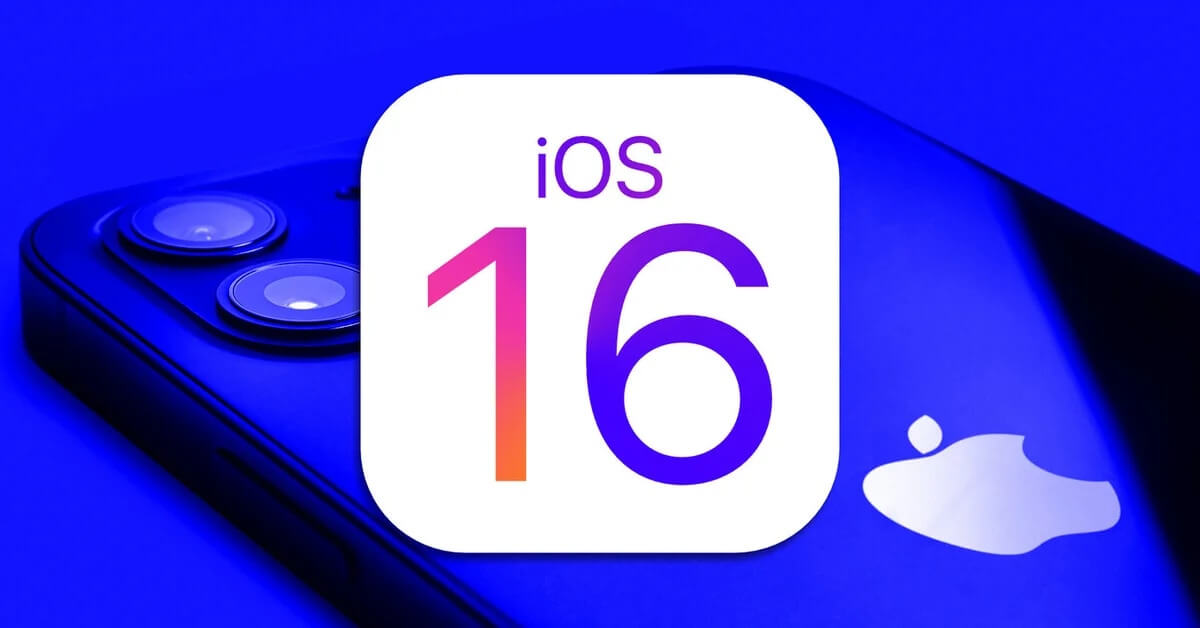 There could be many possible reasons for their question. In this article, we will discuss those reasons that are responsible for the failed installation of iOS 16 on the iPhone. We will also discuss some quick and safe fixes for your problem.
Part 1: Why Can't Download iOS 16?
Let's start with the question why can't you download iOS 16? Even after many attempts, if you have failed to download the new iOS 16, then your Apple device is going through the following problems.
The compatibility of your iPhone device is not matched with the new iOS version.
An unstable Wi-Fi network may create problems in downloading the new iOS 16.
Maybe you forgot to delete the beta version of iOS.
A low battery of your iPhone is also another reason for the unsuccessful downloading of iOS 16.
If your iPhone memory space is not free enough to download the latest version of iOS, then the download may fail.
iOS 16 downloading process will not complete if the connection between your Apple ID on your iPhone and the App Store gets interrupted.
Sometimes, if Apple's services get overloaded, then you will face the same problem.
Part 2: A Professional Tool to Fix "Why Can't Download iOS 16"s
When you can't download iOS 16, the professional way to get rid of this problem is using iMyFone Fixppo. It's an iOS system recovery tool that is made to help people resolving any kind of iOS issues in their devices. Whether you use Windows or Mac, you can download it easily from its official website.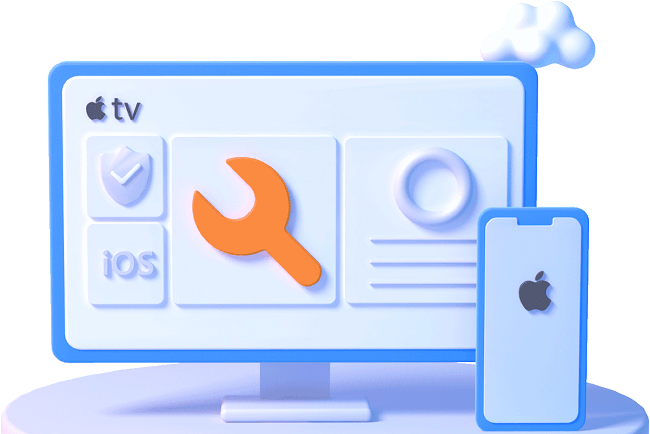 iMyFone Fixppo
iMyFone Fixppo can help you solve various kinds of iOS issues. It supports all iOS version and iDevice!
Key Features:
Very convenient to use and can fix your iPhone without any risk of data loss.
Support to fix common iOS issues like iPhone stuck at SOS mode, iPhone volume low, iPhone white screen, etc.
This tool can easily downgrade the previous iOS version too.
You can also enter or exit recovery mode with one click.
See how to fix iOS system with iMyFone Fixppo
Step 1: Install and launch iMyFone iOS System Recovery on your computer. Connect your iPhone through a lightning cable and click the 'Standard Mode' button.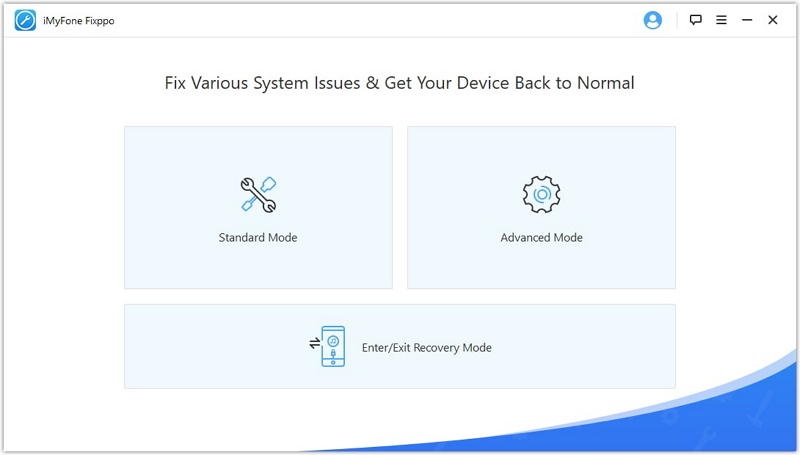 Step 2: When you select the mode, the software will then prompt you to enter the DFU mode with your iPhone. Just look at the onscreen instructions and follow them to put your device in DFU mode.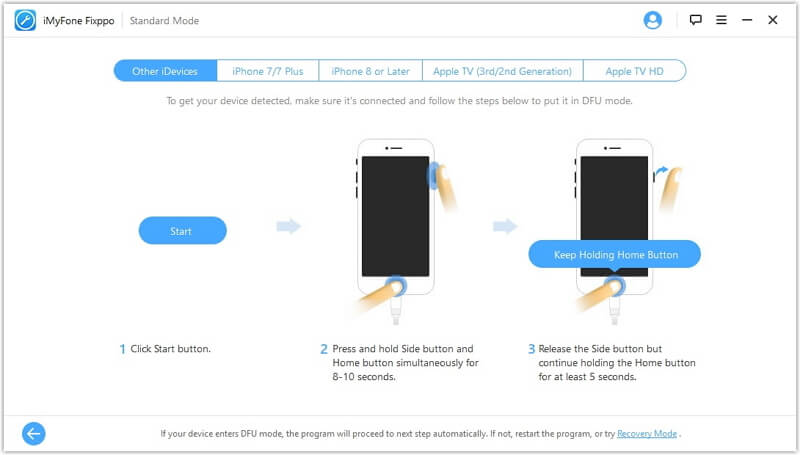 Step 3: After this, your device will be successfully detected by the program. You need to confirm the device information and tap the 'Download' button to begin downloading the latest firmware.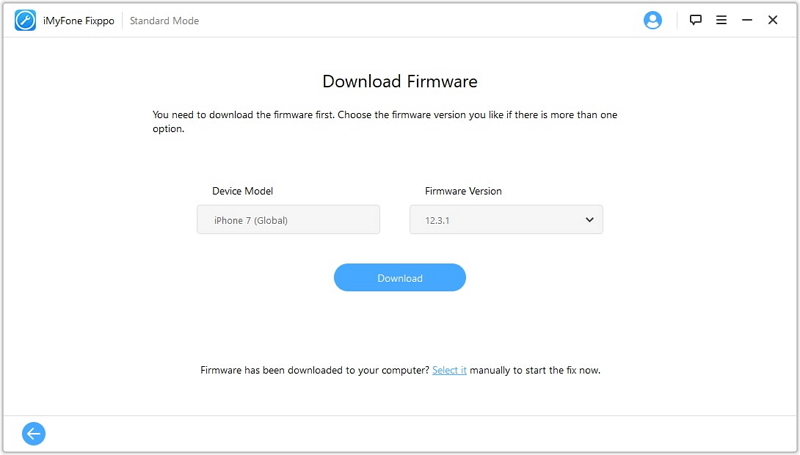 Once the firmware is installed on your iPhone, tap the 'Start to Fix' button. Your iPhone will get automatically repaired thereafter and the text sound will be working normally.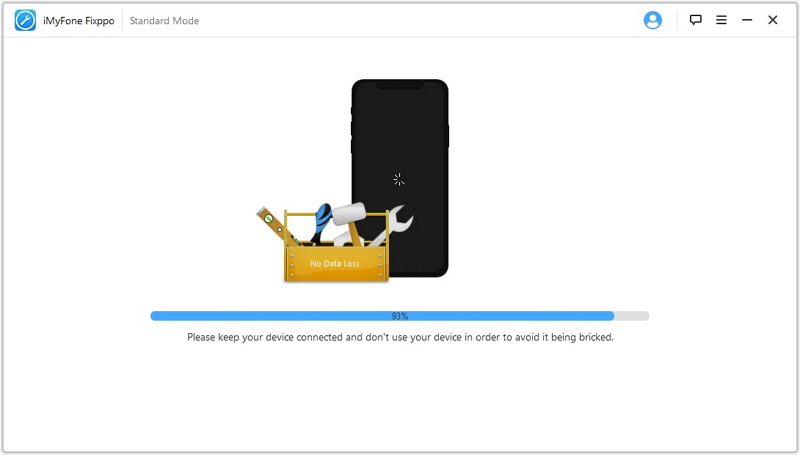 Part 3: Other Methods You Can Try to Fix "Why Can't Download iOS 16"
There are some common methods that can help you when you are unable to download iOS 16. Check out the following list.
01

Restart your iPhone
---
Restarting your iPhone is a method in which the device performs the "turn off" and "turn on" process and keeps all the data of your iPhone intact. To restart the iPhone, you can follow these simple steps as mentioned below:
Step 1: Long press any volume button and the power button.
Step 2: A power-off slider icon will appear on the screen after a few seconds. Now, drag the slider (this will turn off your iPhone).
Step 3: To turn it on, long press the power button until you see the Apple logo on the screen.
02

Keep Your iPhone charging When downloading iOS 16
---
Your iPhone battery level should be above 50% when you are downloading the latest iOS version. If not, just charge your device and secure it from battery draining during the update process.
03

Free Up your iPhone Storage
---
If there is not enough storage space available in your iPhone, the installation of iOS 16 may not get complete and create an issue. So, you have to make some space in your iPhone by deleting unnecessary files, photos, songs, apps, etc. before starting the update process.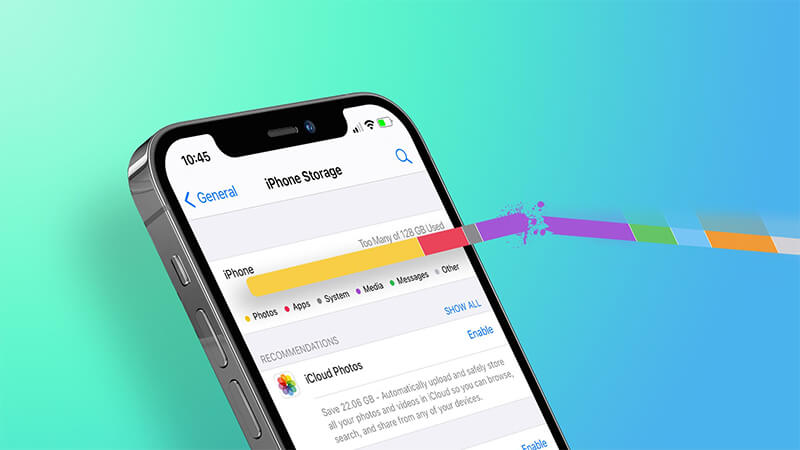 04

Reset Network Settings
---
Another thing you can do, you can reset the network setting. This will completely reset the settings related to networks like Wi-Fi VPN, Bluetooth etc. Here are the steps to be followed.
Step 1: Go to Settings in iPhone.
Step 2: Tap on General.
Step 3: Then, hit Transfer or Reset iPhone.
Step 4: Now, tap on Reset and then hit Reset Network settings.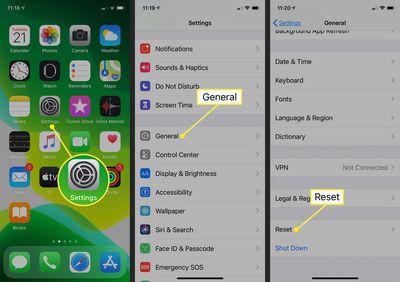 05

Wait for Some Time and Try Again
---
Many Apple users are trying to get the latest iOS update on their iPhones. And that can put a heavy load on the Apple servers. All you can do is try to download it after a few days and you easily get the update without any hurdle.
06

Force Quit from Settings App
---
Force quit is done when you want to close unwanted apps. To force quit from setting the app, follow the below steps.
Step 1: Swipe up the screen from bottom and reach the middle of the screen to pause.
Step 2: When you pause, you will notice all the apps running in the background.
Step 3: You can now look for the app and swipe it up to force close it.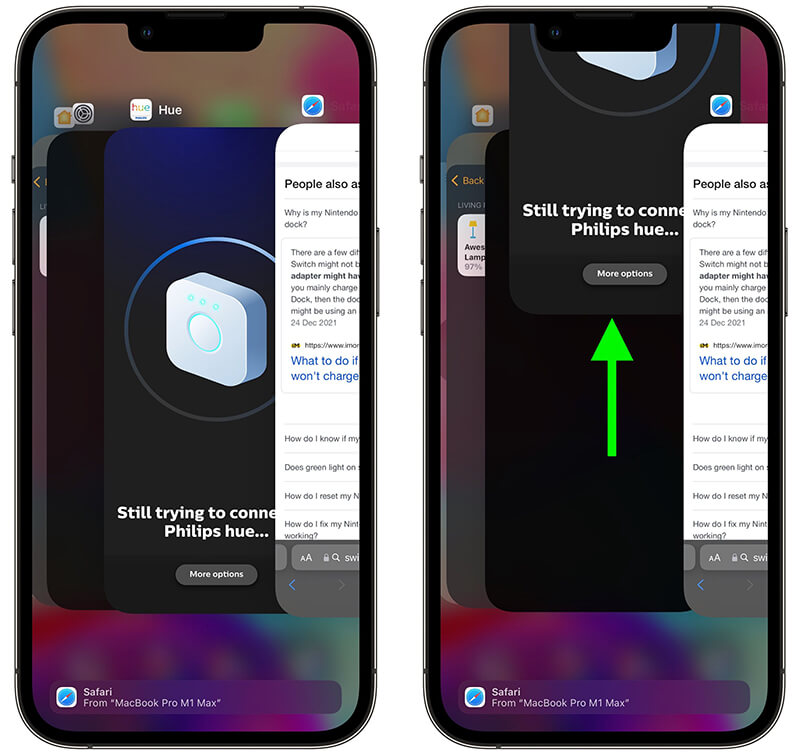 Part 4: FAQs about Downloading and Install iOS 16
1 What phones can download iOS 16??
The following list of iPhone models is compatible to download the iOS 16:
iPhone 8
iPhone 8 Plus
iPhone X
iPhone XS
iPhone XS Max
iPhone XR
iPhone 11
iPhone 11 Pro
iPhone 11 Pro Max
iPhone 12
iPhone 12 Mini
iPhone 12 Pro
iPhone 12 Pro Max
iPhone 13 Mini
iPhone 13 Pro
iPhone 13 Pro Max
iPhone SE (second generation and later)
---
2 Can iPhone 7 Get iOS 16?
No, iPhone models earlier than iPhone 8 model are not compatible with the iOS 16 version. So, you can't access the feature of this version.
---
3 Why is iOS 16 not available on my iPhone?
The reason can be that you have the older model of iPhone (iPhone 7 or earlier). You can still download the iOS 16 beta version on your older iPhone.
---
Conclusion
The new iOS 16 has many new and improved features like redesigned lock screen, new dictionaries, new languages, personalized spatial audio, transparent call UI, temperature warnings when charging, and many more. Apple has done a good work this time. The one problem that iPhone users are dealing with is the unsuccessful downloading of the new iOS version. And we have discussed some possible reasons related to this problem in this article. We also have discussed the possible solution for the question "why can't download iOS 16".