The Android lock screen is one of the most underrated features of Android devices; it's a simple but highly secure barrier between an unwanted user and the phone/tab and all the data contained in the device.
If you forget your lock screen password, passcode, or PIN, there is usually no easy way of unlocking the device without having to reset the device. However, in this article, we will show you different 100% working methods to bypass Android lock screen without reset.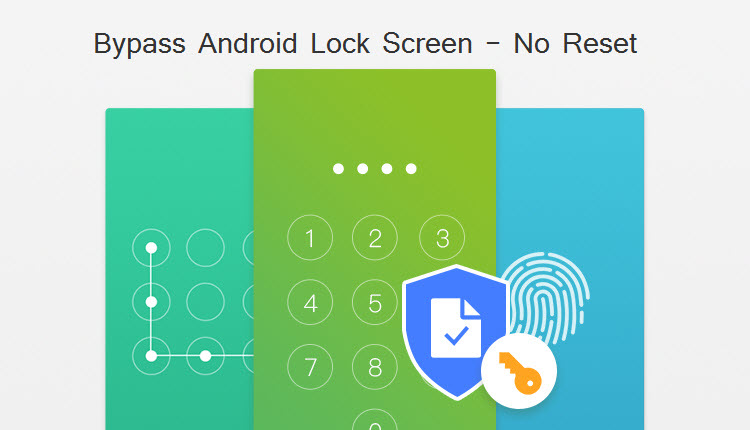 Part 1: Bypass Android Lock Screen without Reset by Unlock Tool
Here we have an unlock tool for you to bypass Android lock screen without Reset. iMyFone Lockwiper (Android) comes from a company with other industry-trusted tools for unlocking and other functions. LockWiper itself helps you remove or bypass not only the Android lock screen but several other locks and security features. There are other solutions for Android screen lock bypass but this solution is the fastest in the face of an emergency.
We recommend this program because it is the complete unlocking package; performs the lock screen bypass in a matter of minutes, safely, and best of all, it was built for the non-tech savvy.
Fantastic features of iMyFone LockWiper (Android)
Bypass lock screen on your Android device without resetting - No data loss.

Remove all the four different kinds of screen locks quickly: PIN, pattern, password, and fingerprint.

Work on most Android devices, no matter the operating system version.

Work for several other unlocking functions like unlock FRP lock and screen locks.

Work on a wider range of Android devices from Android 2.3 to the latest version.
How to use iMyFone LockWiper (Android) to bypass Android lock screen without reset:
Step 1: Run the program and select the Remove without Data Loss mode. Hit Start to commence the unlock operation.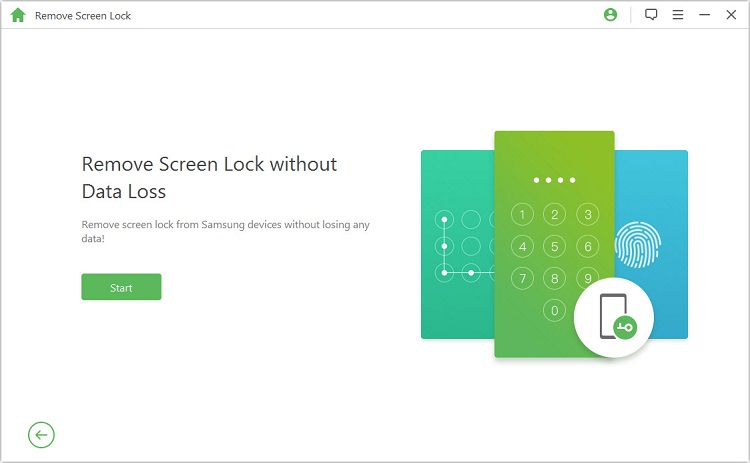 Step 2: On a resulting prompt, click Yes to confirm that the device is a Samsung. From the dropdown on the next screen, select your device name and model. Click Start.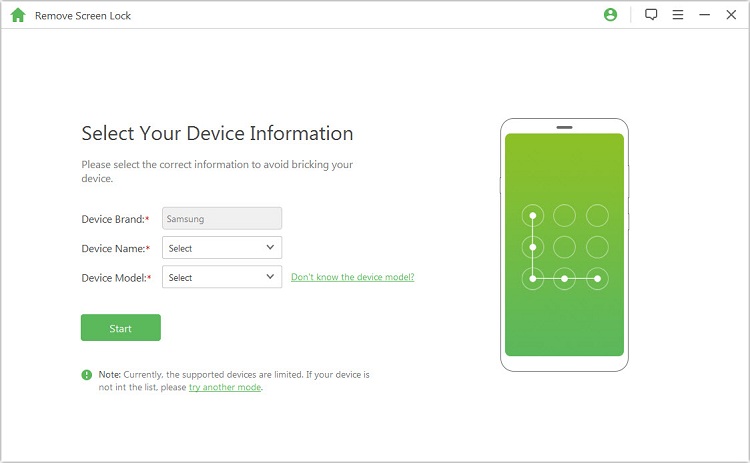 Step 3: Confirm that the information you have provided is correct by clicking Confirm. LockWiper (Android) begins to download the appropriate data package for your chosen device, click Next when the download finishes successfully.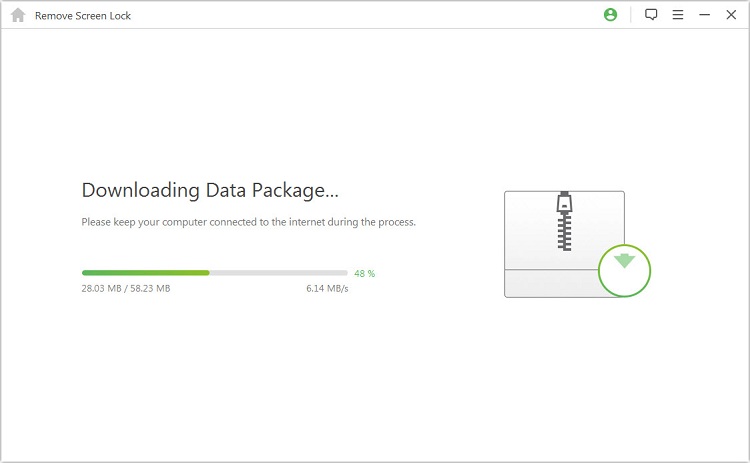 Step 4: Connect your device to the computer via a proper USB cable. Put your device into Downloading mode by following the on-screen instructions.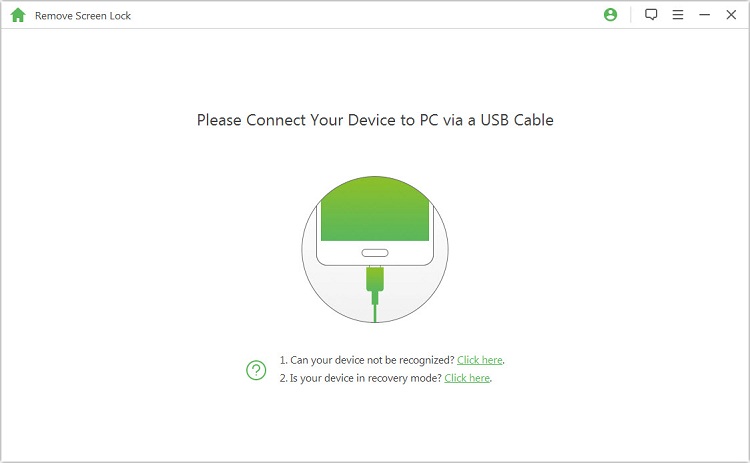 Step 5: Hit Start to Unlock when your device boots into Downloading mode. It will start the unlocking process.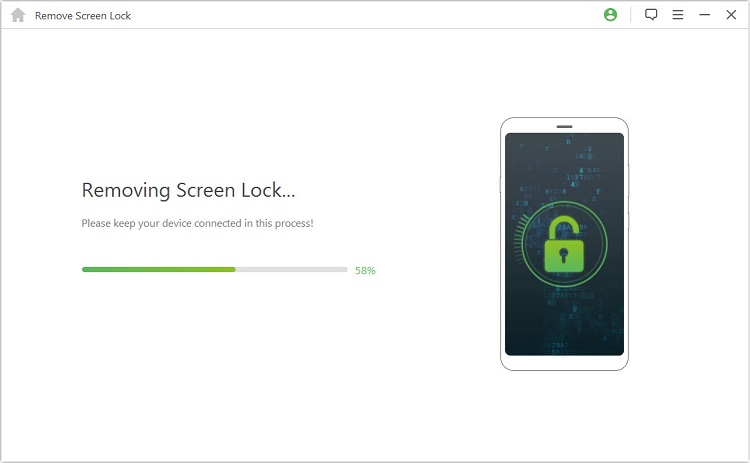 Step 6: Sit back and wait till this fantastic program does all the work and removes the lock screen in a couple of minutes.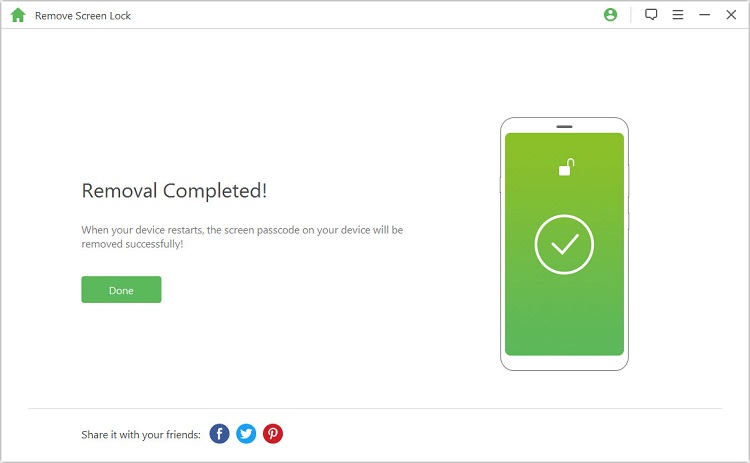 Lockwiper (Android) is the best tool to bypass Android lock screen without reset in 2018/2019/2020. It offers a free trial version and you can download it for the screen lock bypass.
To know more about bypass Android lock screen without data loss, watch the video:
Part 2: Bypass Android Lock Screen without Reset by ADM
The Android Device Manager (ADM) is useful in a variety of situations, including the one in context. It helps you ring, lock/unlock, wipe, and even erase your device remotely. This method will work if you have enabled ADM on the device. ADM can be enabled by visiting google.com/android/devicemanager.
Further, for this method to work for you, your device must be connected to the internet, running Android 4.4 and above, and GPS must be activated on the device.
Step 1: Visit google.com/android/device manager from a computer or another mobile.
Step 2: Sign in with an account linked to the device you wish to unlock.
Step 3: After signing in, choose the specific device and click Lock.
Step 4: Input a temporary password and type Lock again.
Step 5: If successful, a confirmation will pop up, with the buttons Ring, Lock, and Erase.
Step 6: Enter a temporary password on your phone screen.
Step 7: You have successfully bypassed the lock screen. You can now go to Settings and disable the temporary password.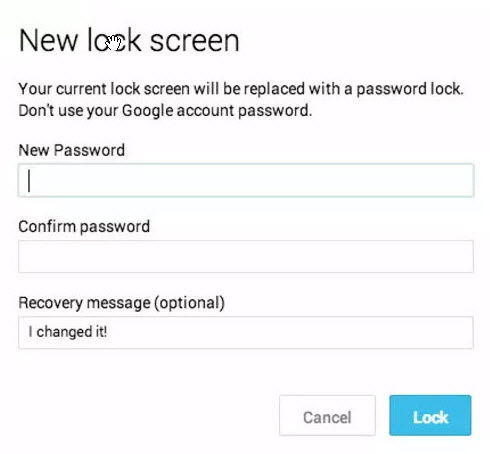 Part 3: Bypass Android Lock Screen without Reset by Forgotten Password Feature
On older devices running Android 4.4, you can reset your passcode after five successive failed attempts with a wrong one.  If your device fits into this category and you want a method to bypass Android lock screen without reset, you can take advantage of this forgotten password feature. Here is how it works:
Step 1: Try to unlock the passcode five times using a wrong passcode.
Step 2: Enter the wrong passcode one more time, and you will be asked if you wish to unlock with a security question or backup PIN. If you have one of those, you can easily unlock the screen now, but if you do not, continue from step 3.
Step 3: Hit the Forgot Pattern? Option at the bottom of the page.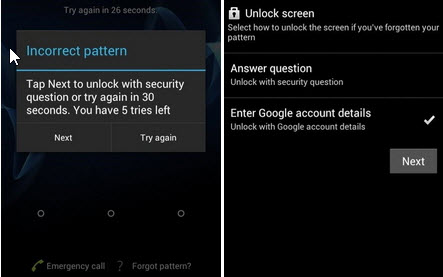 Step 4: Input your Google account credentials if you are asked for it, and sign in.
Step 5: You will get an email that contains information and links on how to make a new passcode.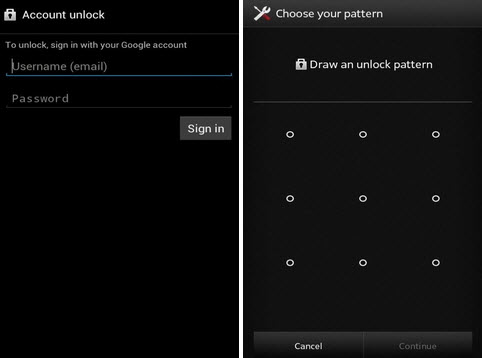 Step 6: Save this, configure the new login, and then use this new code to bypass Android lock screen without reset.
Part 4: Bypass Android Lock Screen without Reset by Emergency Call Trick
Another built-in feature we can use for bypassing the lock screen if the emergency call. This method works on Android 5.0 and Android 5.1.1. On these OSes, there was a bug that crashes the lock screen when too many characters are inputted into the emergency call field. This technique might be temporary and not guaranteed to work.
Step 1: On the lock screen, select Emergency Call.
Step 2: The dialer should pop up. Input 10 asterisks. Highlight all the asterisks, copy them, and paste into the dialer.
Step 3: Keep pasting the ten copies asterisks until the field is full.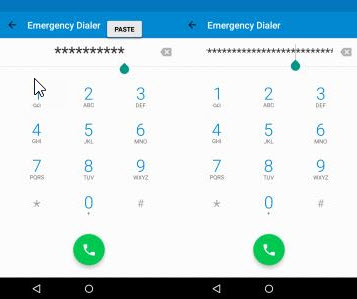 Step 4: Return to the lock screen and open the camera.
Step 5: Swipe down from the top of your screen to reveal the notifications menu. Hit the Settings icon.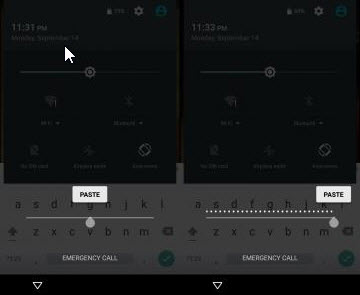 Step 6: When you are asked to input a password, paste your copied asterisks into the password field.
Step 7: Continue pasting these asterisks until the lock screen crashes and opens your home screen.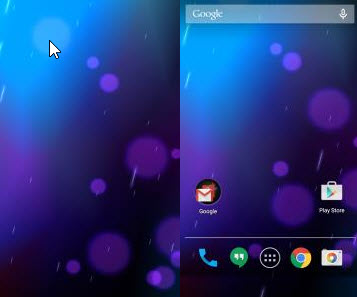 ---
On many different occasions, we can find ourselves with an excellent Android device and no way to get past the lock screen. This can be an old phone for which the password has been forgotten; it may also be one that you have unlocked so much with your fingerprint that you have forgotten the lock screen passcode.
These should be no big issue for you if you have read up to this point because this informative article has shown you useful techniques and tool like iMyFone LockWiper (Android) you can use to bypass Android lock screen without reset.