In an attempt to protect private data on Android devices, Google, the company behind the Android operating system, ended up making things pretty complicated for people who forget their Google account password or purchase a secondhand device. Since the introduction of the Factory Reset Protection (FRP) with Android 5.1 Lollipop, Android device users have to use the password of the Google ID present on the smartphone to reset the device.
While the FRP can make resetting an Android device hard, it does not make it completely impossible. With the availability of tools like bypass FRP addROM, bypassing the Factory Reset Protection without a password has become easier. In this article, we will show you what the bypass FRP addROM is. Additionally, we will show you a better alternative to bypass FRP addROM.
How to Bypass Google FRP with addROM
Bypass FRP addROM is a website providing some apk with a primary aim of bypassing the FRP on devices running on Android. It features various versions, each catering to the various Android versions which have the Factory Reset Protection. The tool has different versions for Android 5, 6, 7, and 8.
If your device is running on, say Android 5.1, you have to download the apk created for Android 5.1. The rest of the apk will not work on your device. After bypassing the FRP using bypass FRP addROM, you should have the ability to reset your Android device and use it without any problems.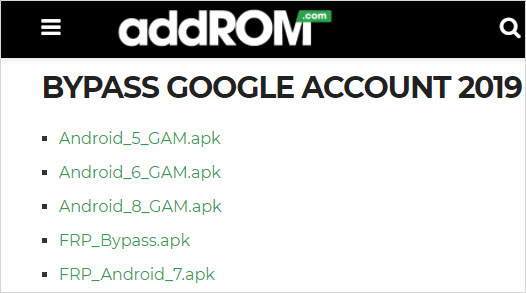 Cons of Using Bypass FRP addROM
After analyzing bypass FRP addROM, we found a number of cons which could make the tool, less desirable for most people. The cons include:
This site has not been updated for a long time. A version for Android 9.0 is not available. This means that it doesn't provide specific apk for device running on Android 9.0 and later.
It just provides the bypass apk, but it doesn't provide you the guide to install it. For most of the Android users, the installation is complicated.
It doesn't provide you with any support. If you run the addROM apk on your device incorrectly, your device may be stuck at a specific screen. You need to figure out how to fix by yourself.
Best Tool to Bypass Google FRP Lock - 2019 New
When compared to bypass FRP addROM, iMyFone LockWiper (Android) software for FRP unlocking features make the tool stand out. It's a computer-basic program which allows you remove FRP lock from Samsung devices without any password. It's much simpler to use than addROM. You just need to connect your device with a cable and follow the steps one by one, and you'll finally get the FRP lock bypassed on your device.
LockWiper (Android) Great Features:
Completely remove Google FRP lock from any Samsung devices with any password.
Win the full access to your Android device and enjoy all the feature after removal.
You'll set up your device without going through the Goolge lock verification.
High success rate is guaranteed because specific solutions are provided for specific devices.
Support all Android versions, including the Android 9.0.
Why is LockWiper (Android) Highly Recommended
Anyone can use the tool. It doesn't require you to grasp any tech technology.
The FRP is completely removed from your device and you can enjoy all the features. This is different from "bypass".
This tool is usually updated. You don't need to worry about that it doesn't support your device.
It provides free technical support. Feel free to contact their support when you have any inquiries.
It's not completely free, but you can try its free trial to check whether your device is supported or not. Click to download the free trial >>
How to Apply LockWiper (Android) to Bypass FRP Lock?
To verify that iMyFone LockWiper (Android) is extremely easy to use, we will show you the steps you need to follow to bypass the FRP on your device:
Step 1: Run LockWiper & Connect Device
After installing and launching iMyFone LockWiper (Android) on your PC, click Remove Google Lock (FRP). Tap the Start button. Then connect the device whose FRP lock you wish to bypass to the computer.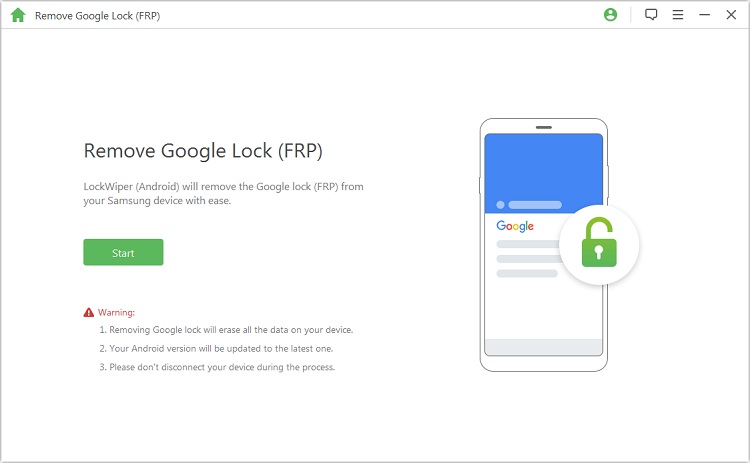 Step 2: Select Your Device Info
Select your device name. Then select the correct PDA, country and carrier for your device and hit Download to continue.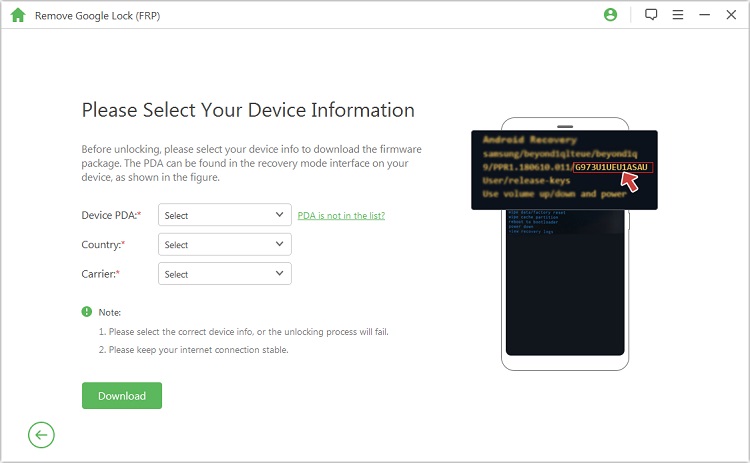 Step 3: Install Data Package on Your Device
LockWiper (Android) will download the specific data package. When it's done, click Start to Extract. LockWiper will automatically install the data package when it finishes extracting.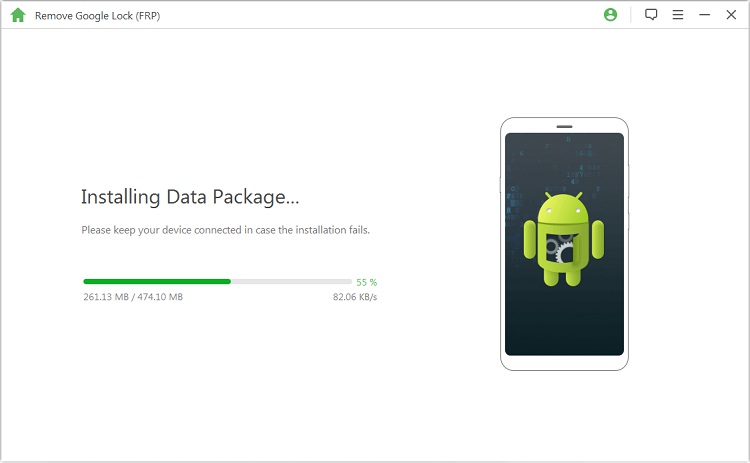 Then follow the instructions shown to open USB debugging as well as OEM unlocking on your device.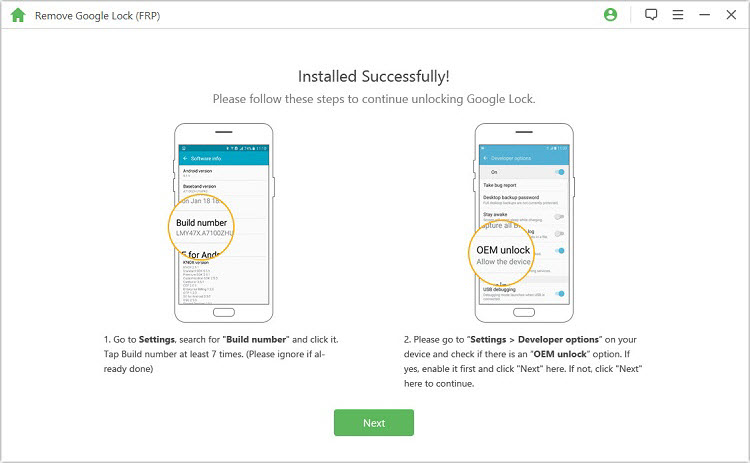 Step 4: Start Unlocking FRP
Reset your device by following the instructions on your screen. Next, put your device in the downloading mode and then wait while the firmware package gets downloaded.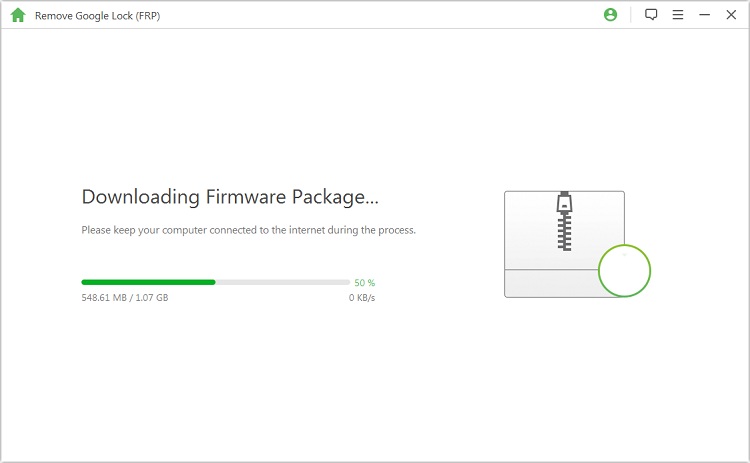 After the download, hit Start to Extract and then wait while LockWiper (Android) bypasses the FRP. It won't take long, kindly wait for it to finish.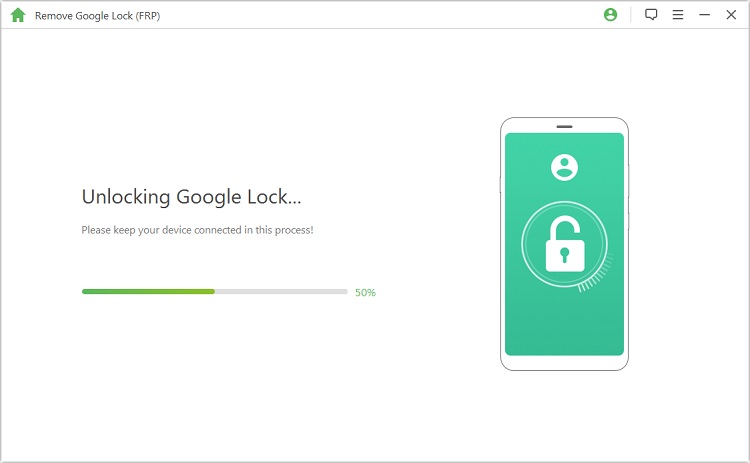 ---
If you are tired of not having full access to your Android device features due to the FRP lock, this article helps you fix your issue. We have introduced 2 tools you can use to bypass the FRP lock without a password. When compared to bypass FRP addROM, iMyFone LockWiper (Android) FRP unlock tool is much easier to use and has an incredibly high success rate.