Google has brought a new feature with its new OS for a long time, Android Lollipop. You might have read somewhere about this new feature, FRP or Factory Reset Protection. This helps secure private data of users. However, LG consumers usually face Google account verification when they forgot Google account details or when they bought a secondhand phone with account verification. There are a lot of LG FRP removal tools to help you. For example, you can download LG FRP APK or iMyFone LockWiper (Android).
Method 1: Download LG FRP APK to Erase FRP Lock from LG Phones
LG FRP APK often occurs to mind when you want to unlock LG Google account. Because Downloading APK to erase LG FRP Lock is an easy way to solve this problem and it doesn't take much time.
You can download LG FRP APK to Bypass FRP in the following steps.
Step 1. Select language and connect to the Wi-Fi network. In the Google account Verification screen, click on the back button and make sure the phone is connected with Wi-Fi.
Step 2. Open the "Accessibility" and tap over the "Switch Access". Make sure it is ON. Press the Volume Down Key for some time to assign for this procedure and click "OK". Go back and choose "Vision". Go to TalkBack, go to the settings, and open the "Privacy Policy" from the bottom.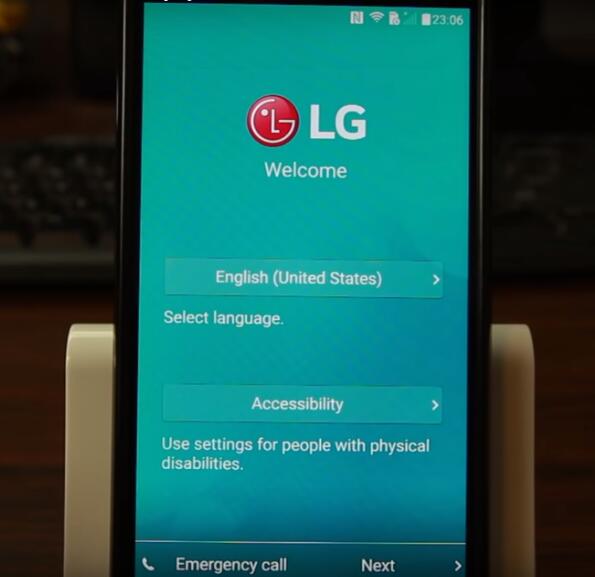 Step 3. This will launch the Internet, and you'll have to type "tinyurl.com/bypassfrpapk". When the download is finished. The Volume Down Button and click on "Dual Window" and scroll down to find and launch the "File Browser".
Step 4. In the File Browser, Open "All Files", go to Internal Storage and choose Download Folders. Now Choose "FRP bypass and Google verify APK" to install. Hit open to open the Settings. Open General, select on Users.
Step 5. Choose Setup, and now it'll begin to switch Google account when you easily setup a new user in a device. Sign In with any of the Google account. You can create a new account or sign in with an existing account.
Step 6. After signing in, click "More" and Next to get in the Phone again. Now "Settings>>General>>Users". Switch it back to the Owner and Hit yes. Go back and click "Backup and Reset". Scroll down and choose "Factory Reset>>Reset Device" and Delete all files.
Cons of LG FRP APK
The steps are complicated.

The number of devices you can unlock is limited with this method.
Method 2: Use Google Chrome to Remove LG FRP Lock
Different people have different preferences, some people prefer using an APK to bypass LG Google account, but some people always look for other ways to do the same thing. Except downloading LG FRP APK, you can also bypass LG Google's FRP by using Google chrome.
To use Google chrome properly, you have to follow every step carefully.
Step 1. Get connected to the internet and finish the Initial Setup to get started and then click on the option named "Accessibility".
Step 2. On the screen, select the "Vision" from all of the given options on this screen. In Vision, click to enable the "Talkback" feature. Scroll down to find the "Text to Speech" and select the "Gear" icon that is located near the Google Text to Speech choice.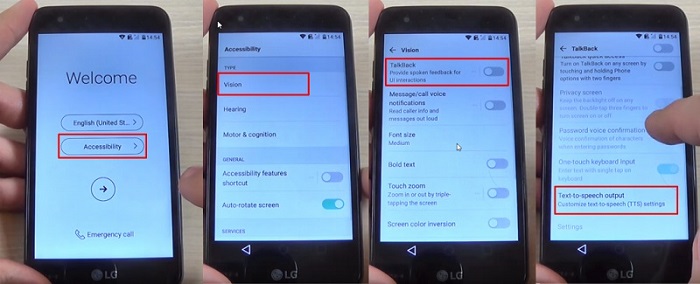 Step 3. Select the Settings for Google Text to Speech once you are on the next screen. Scroll and click on the "Feedback" option.
Step 4. You will find the "Terms of Service" on the next screen. Clicking on it will redirect you to Google's Terms of Service Page. Click on the Google Logo, and it will redirect you to Google Chrome.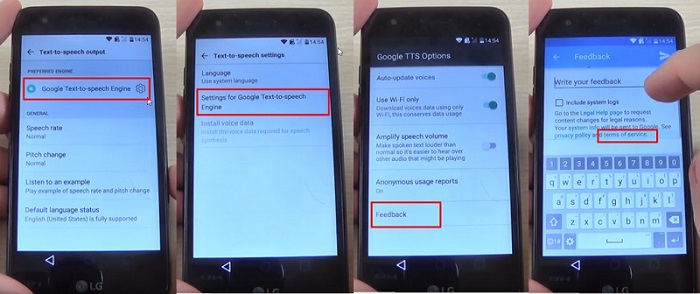 Step 5. In the search bar, type "FRP bypass LG" and click OK. Tap and long press on any of the text unless you see a popup menu on the screen. In the upper right-hand corner, click on the three vertical dots and select "Assist" from the given choices.
Step 6. You will be redirected to the Phone Search Bar. In the Phone's search bar, type "Setting" and click "OK". This will take you to the "Settings" menu. Find the Applications option and click it.
Step 7. You've to click the three dots there and choose the "Show Systems" option. You will find a list of system apps there. Find and click on the "Setup Wizard" from the list. Click on the "Force Stop". Don't leave the menu and click on Storage. Clear cache memory and go back.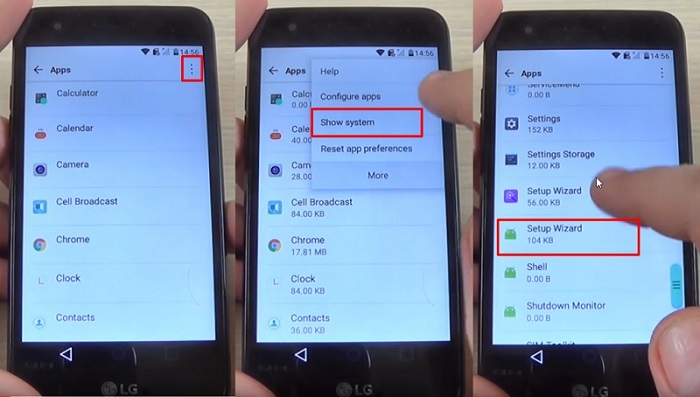 Step 8. Now, click on "Google Play Services". Force stop Google Play Services and disable it. Go to the main screen of the device and restart it to see the changes. When your phone starts, finish the initial steps and you're ready to go.
Cons of Google Chrome
Google chrome must be installed in your device.

This method seems a little complex.

This method only works on some models of LG devices, such as LG stylo 3/4.
Method 3: Best Choice to Remove Android FRP Lock with iMyFone LockWiper (Android)
We have introduced 2 ways to unlock LG FRP, which are downloading LG FRP APK and Google chrome. This is another Android FRP removal software called iMyFone LockWiper (Android) which can not only remove FRP lock from most Samsung devices without entering password, but can remove the lock screen passcodes in critical conditions. Meanwhile, this tool will not take you much time to unlock Google account. You can get access to your Android devices in minutes.
Key Features of iMyFone LockWiper (Android)  
Removes Google account/FRP lock on Android devices without password.
Freely create any Google account to your Android phone after removal.
Enjoy all the restricted features after removal.
Support to remove Android screen lock without data loss.
Steps to Android FRP lock with iMyFone LockWiper (Android)
Step 1. After setting up software, select "Remove Google Lock (FRP)" from the main screen. Click "Start" and connect the device with a USB wire.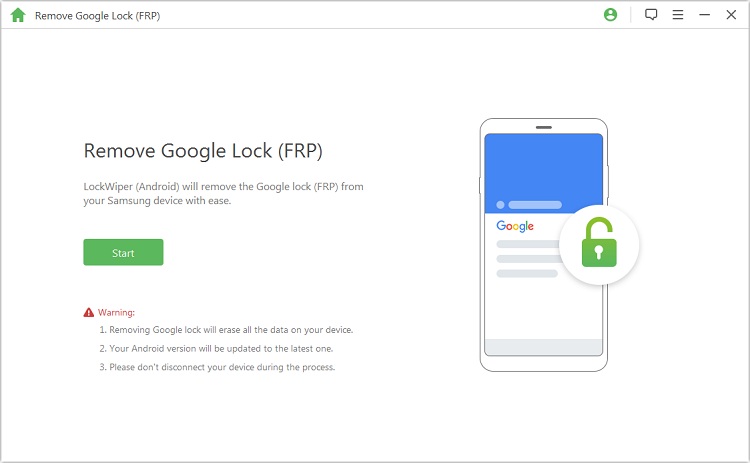 Step 2. Choose and confirm device info, the info will be automatically detected and you can change it too if it's not correct. Follow the instructions and tap "Download".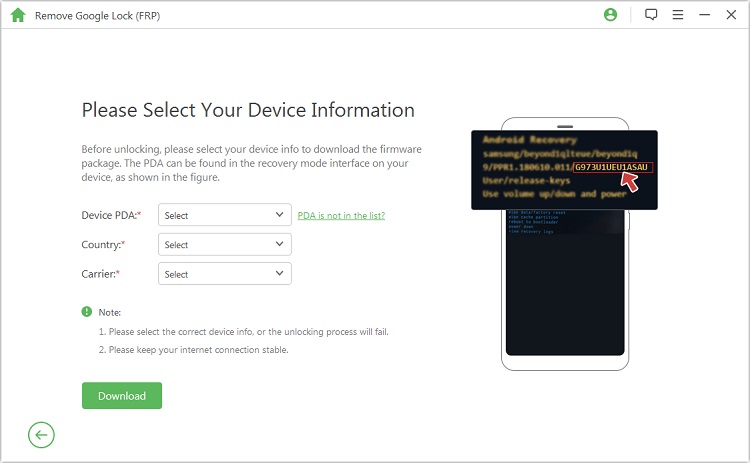 Step 3. The program will start to download data package for your Android device. Click "Start to Extract" after data package has been downloaded.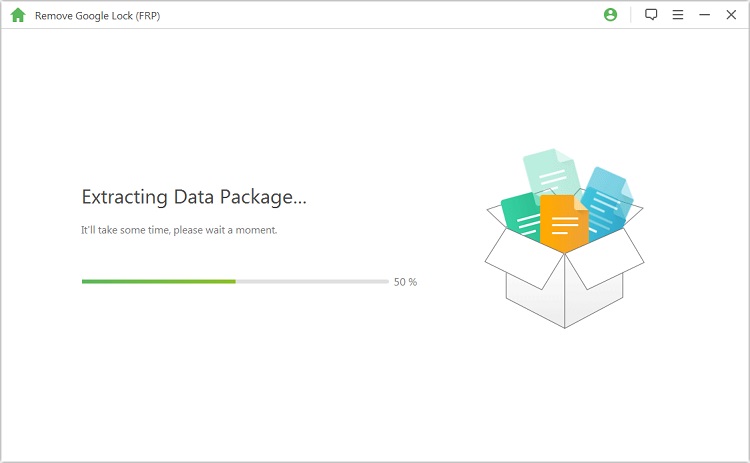 Step 4. Follow instructions to start to install the data package. Next enable the "USB debugging" and "OEM unlock". Follow the guide to download firmware package.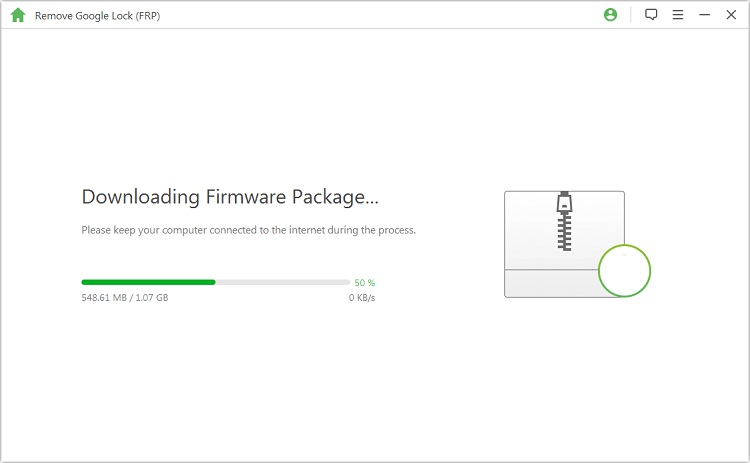 Step 5. Click "Start to Extract" after filling the download of firmware. This program will start to unlock the Google lock once the extraction of firmware is complete.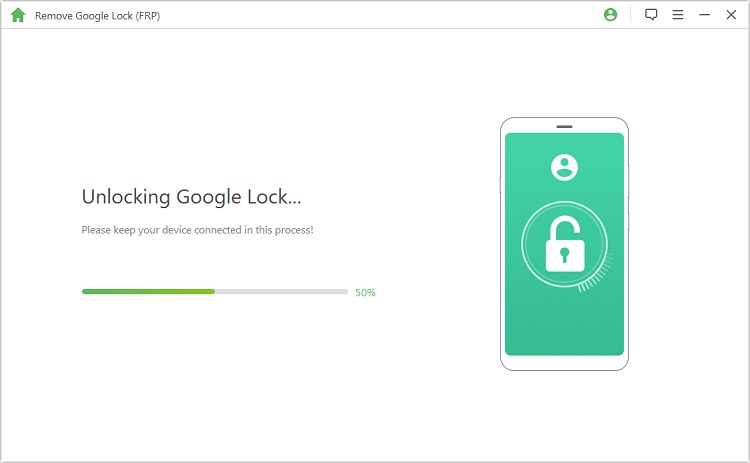 Step 6. Wait a minute, the Google account will be removed successfully.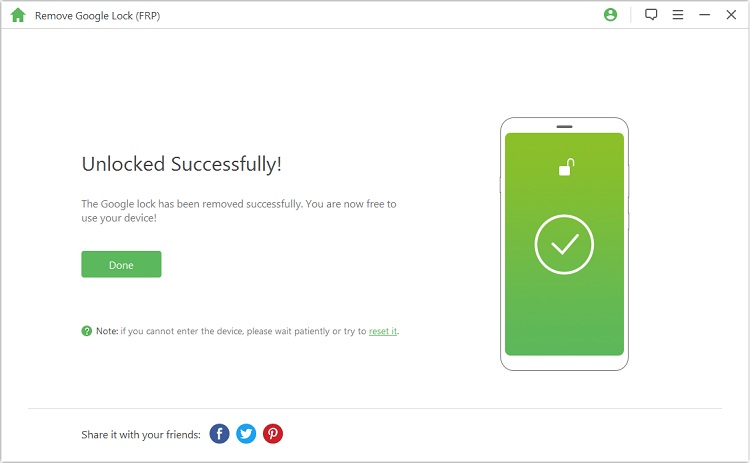 Conclusion
To sum up, you can download LG FRP APK and Google chrome to remove Google account from LG devices. But if you want to remove Android FRP lock in easy way, the best method to follow is using iMyFone LockWiper (Android). With easy operation and free trial. Everyone can remove Google account in 5 minutes.