Google verification is also called Factory Reset Protection (FRP) in an Android device. Typically, Android users wouldn't notice that their phones are protected by Factory Reset Protection (FRP) until they need to verify Google account to access their phones.
What if you forget the Google account password after reset? How to remove Google account verification after reset? Bypassing Google Account Verification and the FRP lock isn't as simple as opening Settings and topping the right option. But there are ways to do it.
How to Get Past Google Verification on Samsung Devices?
iMyFone LockWiper (Android) is the newest FRP unlock application that can help unlock a disabled, locked Android phone. It is an easier way to bypass Google security protection while you are stuck at the verification stage, allowing you fully access your device without limitations.
Features of iMyFone LockWiper (Android):
Get past Google verification for Samsung devices without passwords.

Bypass FRP lock and let you take full control of your device.

Remove your device from the previous account and allow you to use a different account.

Remove Android lock screen: PIN, pattern, password, fingerprint & face lock.

Unlock Samsung device screen lock without losing any data.
How to Remove Google Verification from Your Samsung Device?
Step 1: Install LockWiper (Android) on your computer and tap Remove Google Lock (FRP). On the next screen click the Start button and then connect your device to the computer using your USB cable.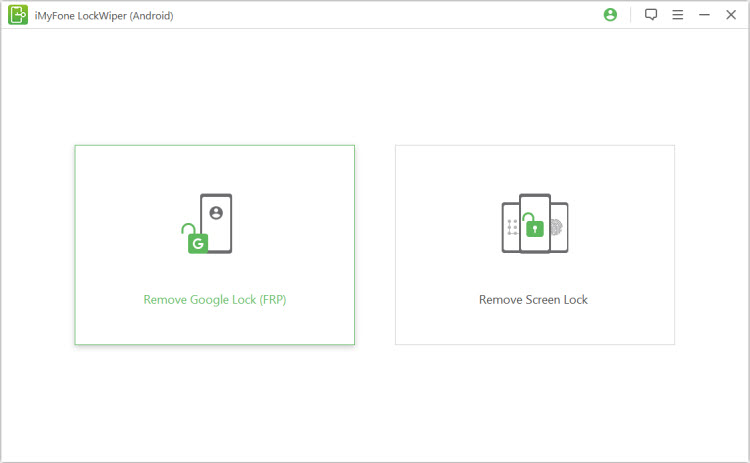 Step 2: Follow the instructions to put your device into recovery mode and click Next. Select your mobile PDA or input it manually. Click Download to continue.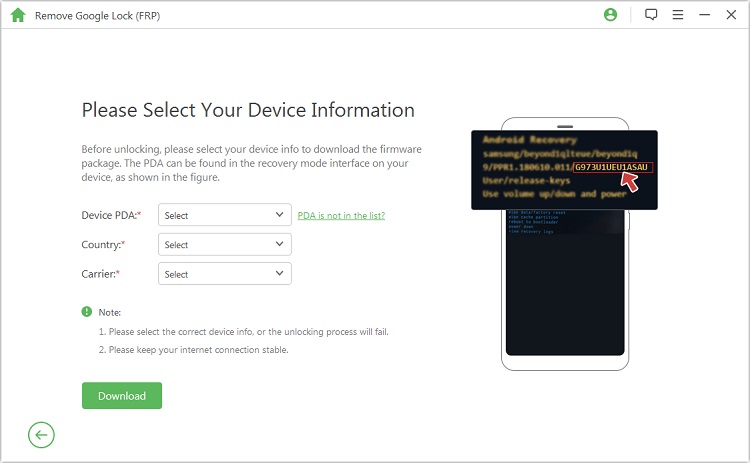 Step 3: After the confirmation of information, the program downloads a data package for your device. When the download finished, click Start to Extract to unpack the data package. After installing the data package, it shows you instructions to enable USB debugging and the OEM unlock. Just follow it.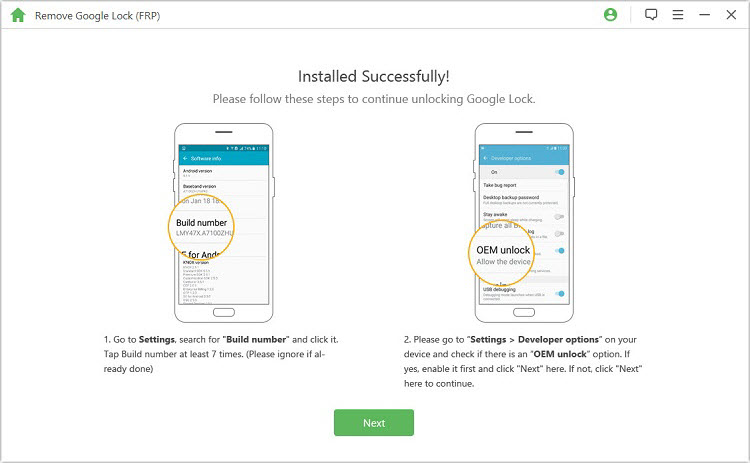 Step 5: Follow the instructions to reset your device. After resetting, put your device into downloading mode again to download a firmware package for your device.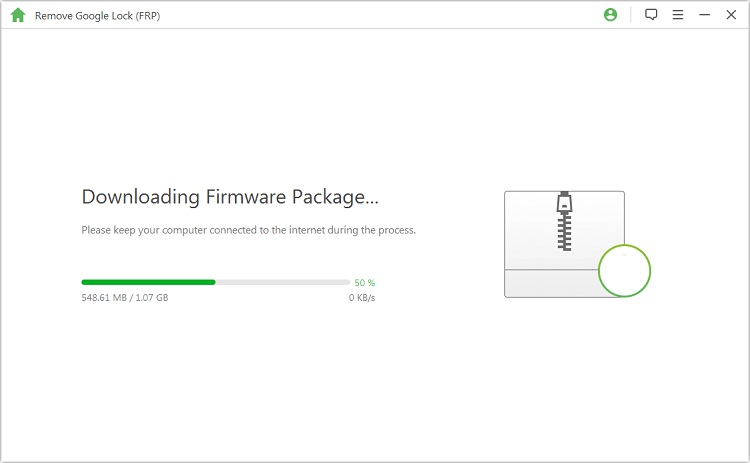 Step 6: After it automatically downloads a firmware package, click Start to Extract. When it finished, LockWiper (Android) will automatically remove the FRP lock from your device.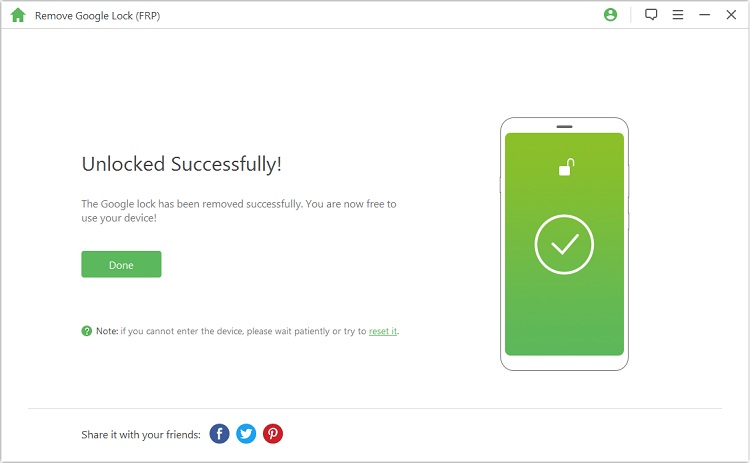 How to Get Past Google Verification for LG Devices?
Apart from Samsung, many users use LG Android phones. To bypass Google FRP feature on an LG phone, follow these steps:
Connect your phone to the internet and turn it on. From the main Welcome screen, go to the Accessibility option.

Visit Vision > Talkback and turn it on. Swipe up in this new menu and enable the text-to-speech output option.

Go to Google Text-to-speech engine option and visit its Feedback > Terms of service.

This will take you to a Google search page. Look for anything that would display a trusted source (like a Wikipedia page) on the results.

Long press a link and go to its more options (three dots). From here, tap on the Assist option.

This will display your device's search bar. Tap on the No Thanks option and type Settings on the search bar.

Go to Settings > Apps > More option. Visit the Show System feature and tap on Setup Wizard.

While running the wizard, go to the Storage option and choose to clear its cache.

Go back and visit Google Play Services. Force stop it and then tap on the Disable option.

Tap on the back button twice and turn off the internet access (Wi-Fi or network data).

Exit the screen and reset your device. It will reboot without displaying any verification option.
Bonus: How to Get Past Google Verification on HTC Devices?
If you want to bypass the verification of your Google account for HTC devices, you will take a few extra steps compared to LG phones and Samsung phones. However, don't confuse. It's not that difficult as it looks. Just follow the steps below:
Turn on the phone after reset it, select your preferred language, and connect to a WiFi network.

Proceed to verify and instead of typing anything, tap on the Settings (gear) icon.

Once the HTC Sense Input Settings will display, go to the Personal Dictionary. Press and hold the HTCVR option and choose to share it.

From the sharing options, press and hold the Gmail icon and go to its App info.

Go to Notifications > App Settings. Go to more settings (the three dot icon) and select Manage Accounts.

This will open your device's Default Settings. Go to your Google settings > Search and Now > Now Cards. Activate this option and tap on Show Cards.

Tap on the No Thanks option to be redirected to Google. Type Google to go to its Homepage.

If you would be asked to set up your account with Chrome, just tap on the No Thanks button to skip it.

Look for Quick ShortcutMaker on Google and download its APK file.

Go back and look for Downloads to see all the downloaded files. Find the recently downloaded APK file and install it on your device.

If your device blocks the installation, then visit its Security Settings and enable installation from unknown sources.

Once the installation is finished, open it and visit the Google Account Manager (Type Email and Password) option.

Tap on Try and go to more options by tapping on the three dot icon.

Select the browser sign-in option and choose to log-in with a new account instead.

Restart the device and set up again, you'll not see the Google verification any more.
Conclusion
By following this guide, you would be able to unlock Google verification on Android devices. I have listed dedicated solutions for Samsung, LG and HTC devices. If your Android phone screen get locked, you can take the assistance of the dedicated unlock tool - iMyFone LockWiper (Android) for FRP unlock, which is a very trustworthy way to deal with screen lock and FRP lock.