"I have tried many LG Google account bypass tools in the recent past but none of the solutions I tried yielded the expected result. Please, I need your professional opinion on the best Google account removal tool for LG G6+ smartphone."
Bypassing Google account on LG phones is possible but it's not usually an easy task, and mostly require knowing the right tool to use. If the factory reset protection (FRP) lock is depriving you the right to access the functions and features of your LG phone, then this article is a guide to choosing the right LG Google account removal tool.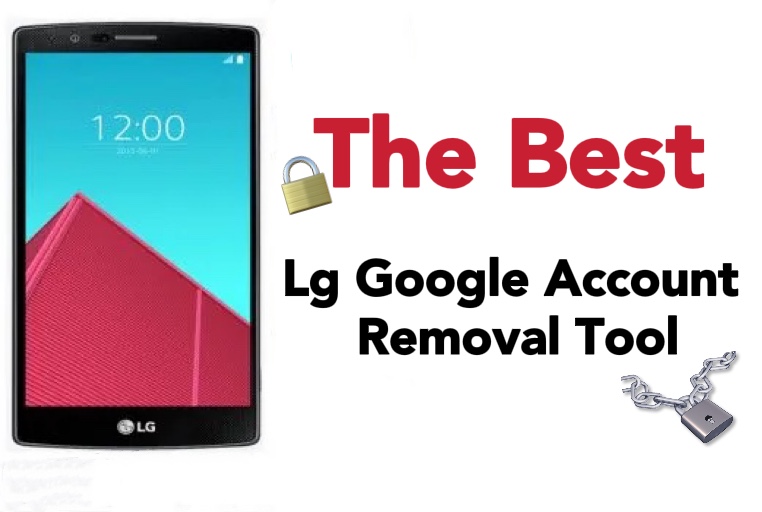 Part 1. LG Google Account Removal Tool -Tungkick
If you performed a factory reset on your LG phone, and your Android phone is asking for Google account verification, then you have to bypass the verification process if you've forgotten the username and password. There are few tools you can use to bypass FRP lock, one of such tools is LG Google account bypass tool that was developed by Tungkick.
1.1 Features of LG Google Account Bypass Tool
Bypasses Google account verification screen without username and password.

Offers a free way to unlock FRP lock on LG devices.

Works on a wide variety of LG phones and tablets.
1.2 How to Use LG Google Account Removal Tool
Here, we'll discuss and outline the steps you ought to follow in using Tungkick's FRP unlock tool.
Switch your device to download mode by pressing and holding the Volume Up and Power buttons simultaneously until the Download mode screen appears.
Download and install the LG drivers and the LG Google account removal tool.
Connect your LG phone to your PC and put the device into download mode. From the extracted file, click Tool.exe file to run it.
Select your LG device from the list of devices and the tool will automatically start. In the end, you won't find the Google account verification screen anymore.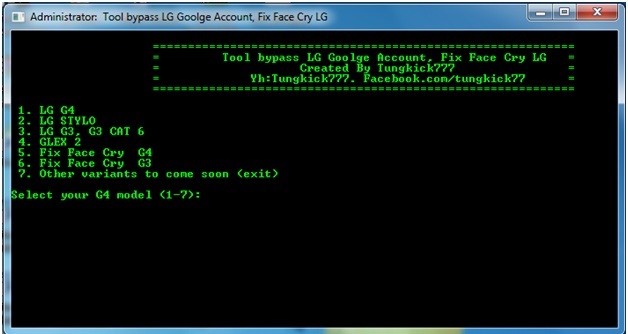 Pros        
The program is free to download and use.
Cons        
You'll be limited to the number of devices you can unlock when using this tool as it only works on LG phones.
Part 2. LG Google Account Bypass via FRP APK
The FRP apk bypass method created by Rootjunky.com is one of the good ways to bypass Google account verification screen on Samsung/LG phones. This method is bulky but yields the expected result.
Step 1. Switch your device to recovery mode by pressing and holding the Volume Up, Volume Down and Power buttons simultaneously.
Step 2. Turn On the LG phone and follow the Setup Wizard. Go to the main screen and tap Accessibility. Go to Settings > key combo for overview. When the pop-up menu appears, click the Volume Down button and click Ok.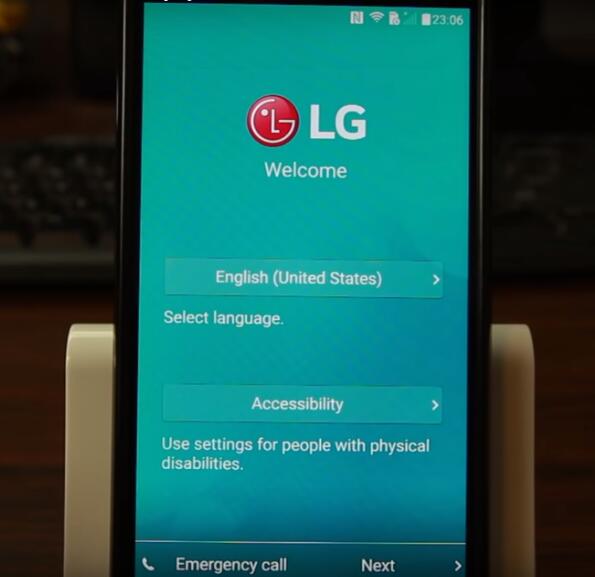 Step 3. In Accessibility tap on Vision > Talkback > Settings > Privacy Policy. Tap on the Google logo at the top in your browser and type in samsung.bypass.google.verify.apk.
Step 4. Click on the link http://tinyurl.com/jbvthz6 to download the apk file. Then, press the Volume Down button to enable overview,and tap Dual Window.
Step 5. Scroll down to File Manager > All Files > Download Folder Install the samsung.bypass.google.verify.apk to enable unknown source at install time to install apk. Launch the app and go to General > Users.
Now, you can add the user's setup to the new Google account.
Part 3. The Best Google Account Removal Tool for Samsung Devices
The iMyFone LockWiper (Android) can instantly remove Android locks from Samsung devices. This solution can completely bypass Google account (FRP) without password and removes Android lock screen such as PIN, pattern password, fingerprint or Face lock without losing data.  
Features of iMyFone LockWiper (Android)
Step 1: Launch iMyFone LockWiper (Android). Choose Remove Google Lock and then click Start. Don't forget to connect your device to the computer.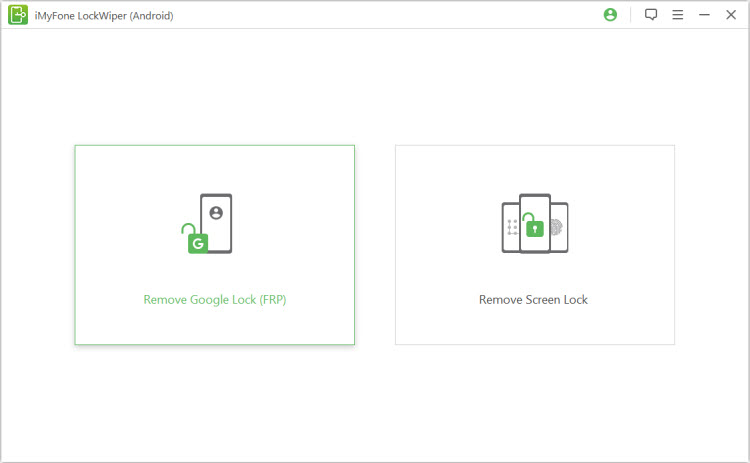 Step 2: LockWiper (Android) will detect your phone automatically. Click Next to continue.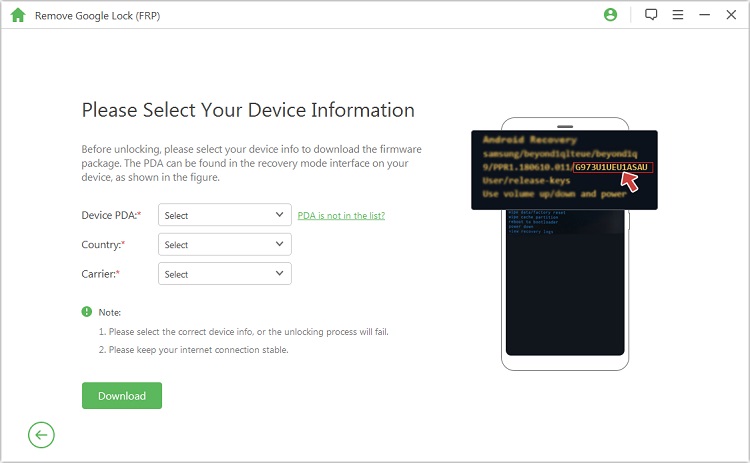 Step 3: After downloading the data package, click Start to Extract and follow the on-screen instruction.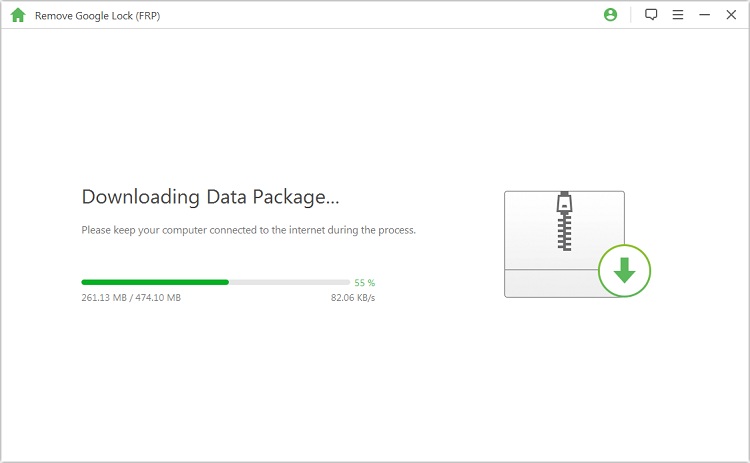 Step 4: LockWiper will then unlcok the Google. All you need to do is to wait for a while.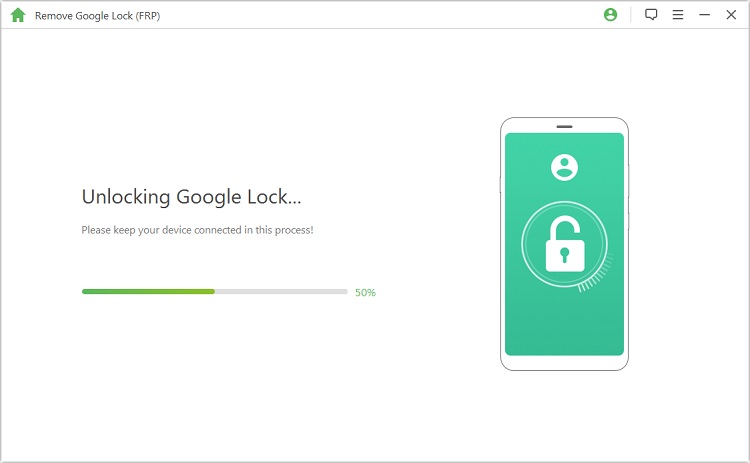 Step 5: Finally, you will see your Google lock is removed completely.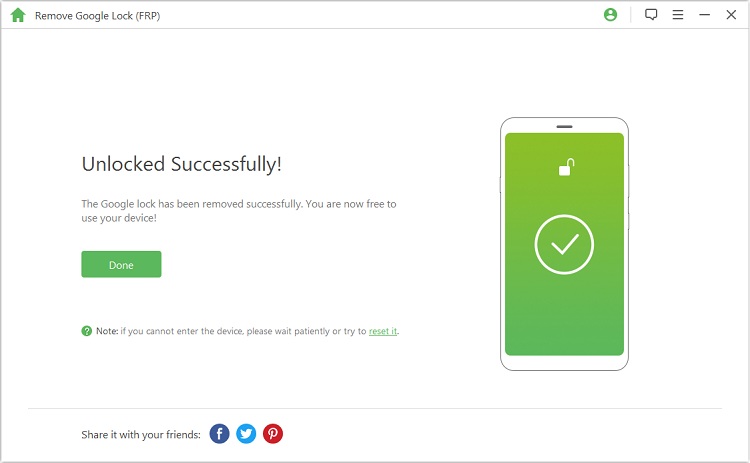 Conclusion
We have shared the most effective LG Google Account Removal Tool on LG mobile devices. We've also find the best Google account removal tool for Samsung device, that is  iMyFone LockWiper (Android). So, follow the steps above and start to get the Google FRP lock removed from your device now.