What would you do if you had forgotten your Gmail ID after you got your phone reset? And you aren't able to do your Google account verification? Most of the Android phones are mainly dependent on a Google account for activating your play store etc. And if you don't remember your user name and password, it would get you to difficult situations. Now, this is the main reason, you must know how to bypass Google account verification after reset!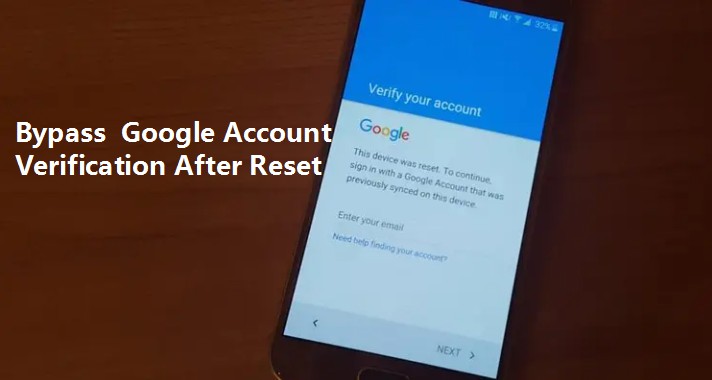 What is Google Account Verification?
Google Account Verification, often referred to as Factory Reset Protection (FRP), is a security measure implemented by Google to protect Android devices. It requires users to enter their Google account credentials after a device has been factory reset to ensure that it is not stolen or accessed by unauthorized users.
How does Google Account Verification work?
When a device is factory reset, it prompts the user to enter the Google account and password that was previously associated with the device. Without this information, the device remains locked, preventing unauthorized access.
Common scenarios where bypassing is necessary
Forgotten Google account credentials: It's easy to forget login details, and if you can't recall your Google account information, you may find yourself locked out of your device.
Purchased a second-hand device: When buying a used Android device, the previous owner's Google account may still be linked to it, necessitating bypassing verification to set up your own account.
Factory reset for performance issues: Sometimes, performing a factory reset is the only solution to resolve performance issues. However, this will trigger Google Account Verification, and you'll need to bypass it to regain access.
How to Bypass Google Account Verification after Reset?
1 Bypass Google Account Verification After Reset via iMyFone LockWiper (Android)
iMyFone LockWiper (Android) FRP Unlock Tool is basically a software, that would enable you to instantly bypass different kinds of screen locks including pin, pattern, face lock and fingerprint lock, etc. and also bypass the Google account verification in minimal steps.
Top Features of iMyFone LockWiper (Android):
Completely bypass Google account verification after reset.

Instantly remove Google account/bypass FRP lock without any passwords.

Allow you to gain full access to your device and enjoy all its features after reset.

You won't be tracked or remotely blocked by the previous account.

Remove your device from the previous account and use a different account.
Now we will show you the video and steps about how to bypass the Google account verification after reset.
Step 1: Install iMyFone LockWiper (Android) on your PC. Choose the "Remove Google Lock" option. Now click "Start", and go on connecting your device via the USB cable.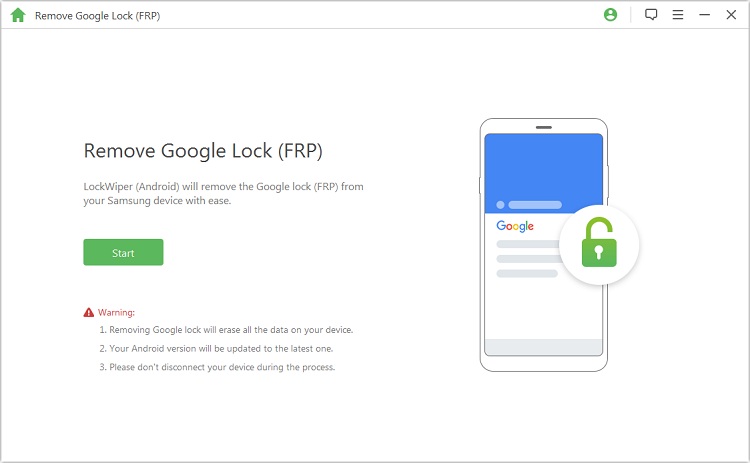 Step 2: Your device information would be detected and displayed, click on "Next" after you verify all these details. Follow the instructions to put your device into recovery mode, then select your device PDA, country and carrier information. Hit "Download" to move on.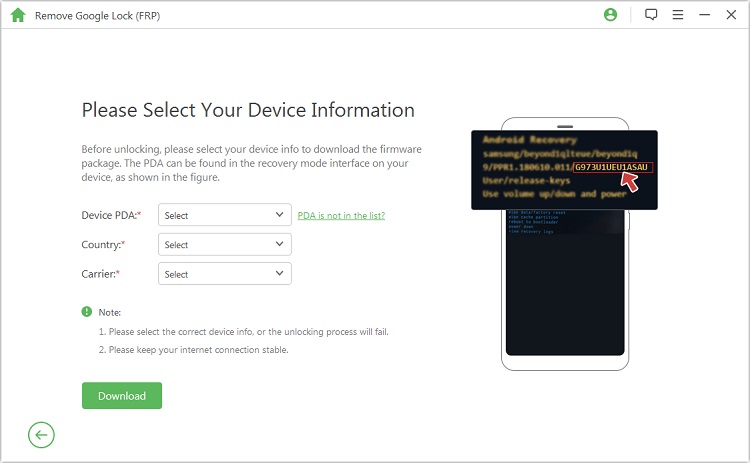 Step 3: The software would now search a data package for your device, and always place your computer in complete access for your device. Once the download is complete, select the "Start to extract" to extract the package.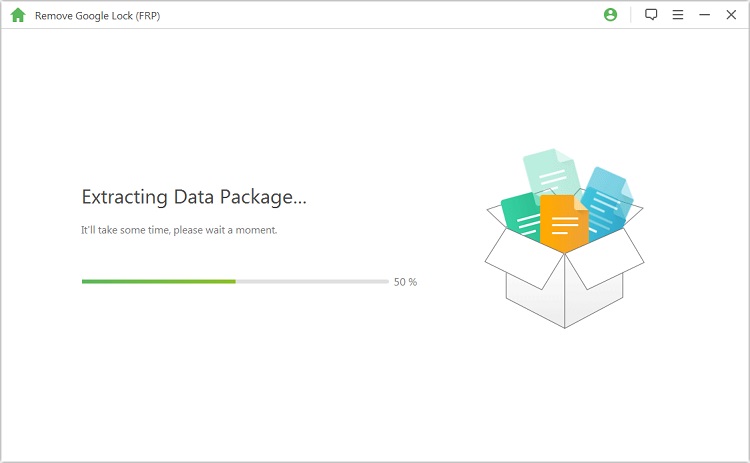 Step 4: You would now come across a few instructions to put your device to download mode, follow them. Then confirm data installation, enter "000000".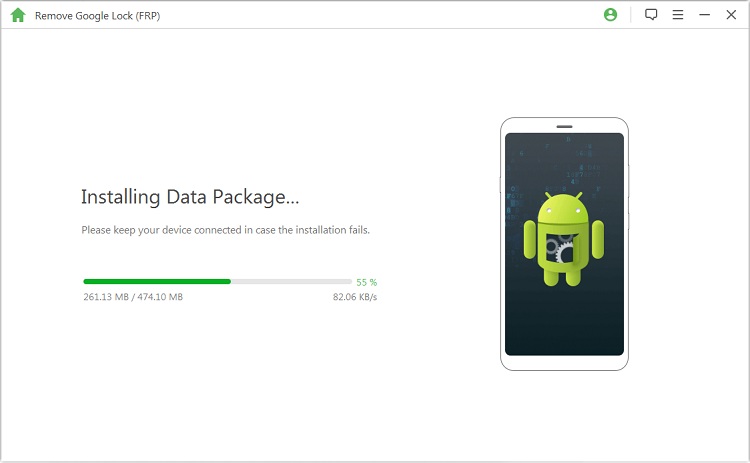 Step 5: You would now have to install a data package and rest your device by following the instructions provided. Enable the download mode, and now follow the next steps to prepare a firmware package for your device.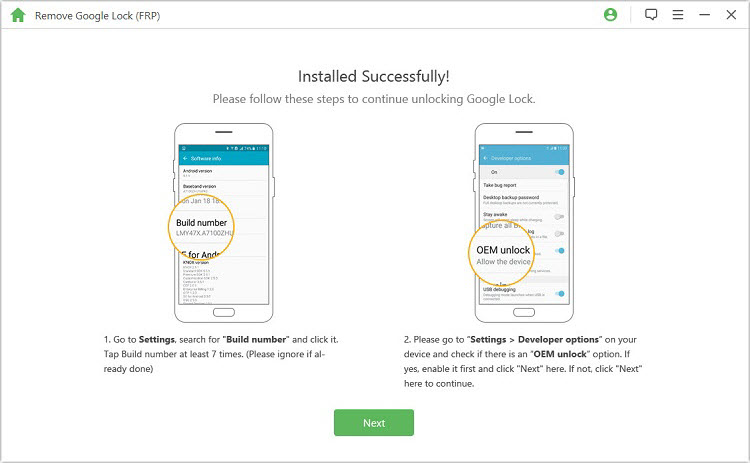 Step 6: Download the firmware package, and click "Start to extract" to prepare firmware for your respected device. After getting your firmware prepared, the program would start unlocking the Google lock.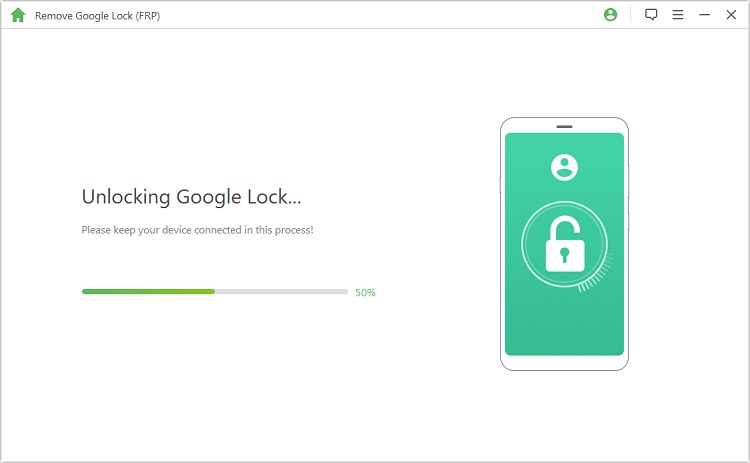 You would then get this message "The Google lock has been removed successfully. Your device will be new reset and you are now free to use your Samsung device!"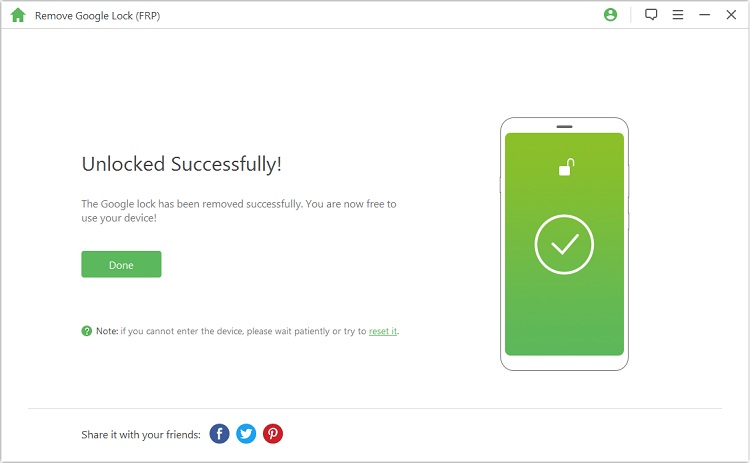 2 Bypass Google Account Verification through Reset Option
NOTE
If you choose this method, you might lose all the data linked on to your account, as you are removing your account from your device. We are now going to reset your device by using the factory reset option so this will remove all the applications connected via your Gmail account.
Let us take a look at the steps you ought to follow for the same:
Step 1Click on account reset, and if you come across the Google account verification screen, tap on Back to get to the Wireless Network selection screen.
Step 2Click on Add Network.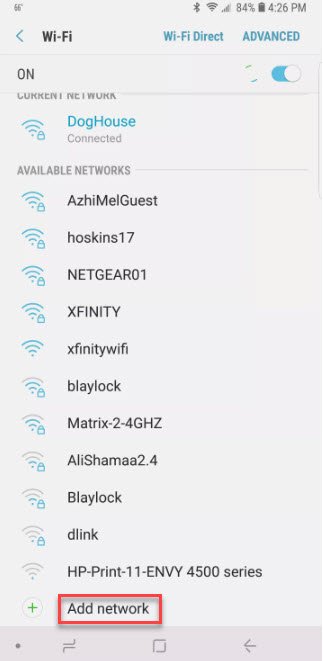 Step 3Enter a few random letters on to the network name.
Step 4Press and hold the characters you just entered until they are highlighted, choose Share from the menu that appears.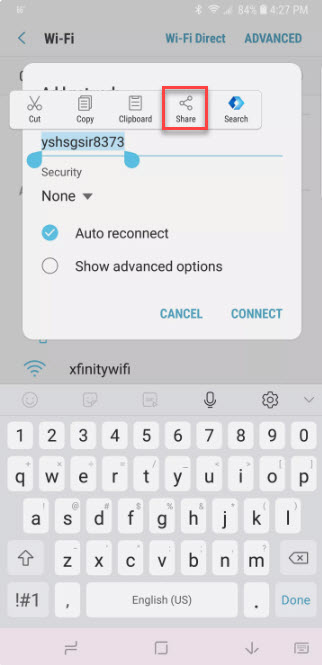 Step 5Now choose Gmail from the options.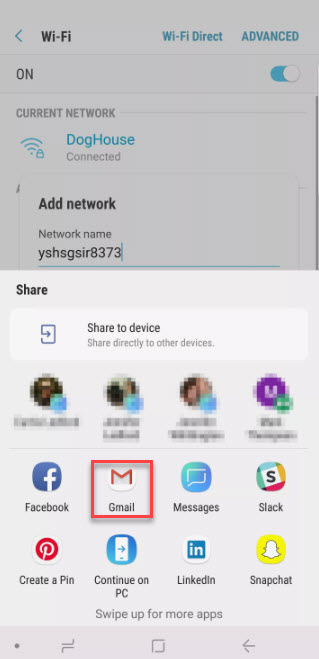 Step 6Go to the next page and tap on Notifications from App Settings.
Step 7From the Settings, select Backup and Reset then Factory Data Reset.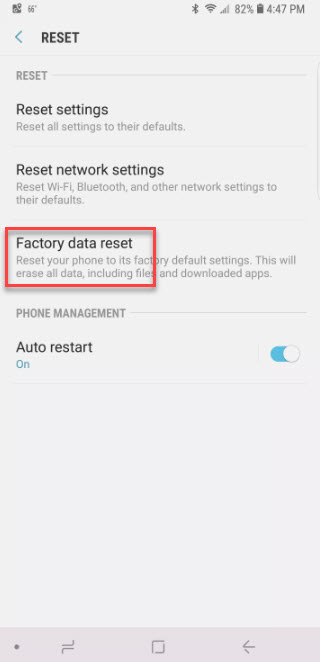 Once the process is done, you can set up your device and use another Google account to enjoy all its features.
3 FRP Bypass APK to Bypass Google Account Verification after Reset
Android phones have this factory reset protection feature, which is also known as Google account verification. Thereby, in order to use your phones, you must pass the verification. Now let us take a look at how to use bypass APK to bypass Google account verification ( Only for Android devices).
Step 1Choose an appropriate FRP bypass app like the FRP Bypass APK, and download this file on a USB drive.
Step 2Connect this USB drive to your phone via OTG cable. After you install this application, you will have access to phone settings and wipe out everything including the Google account on your device.
4 Use Online Service to Bypass Google Account Verification after Reset
You will be able to find some online tool for bypassing Google account lock when you search on Google for such services. But many of these tools neither accomplish what they promise nor give your money back after failing. Please Think Twice when you decide to pay for the service.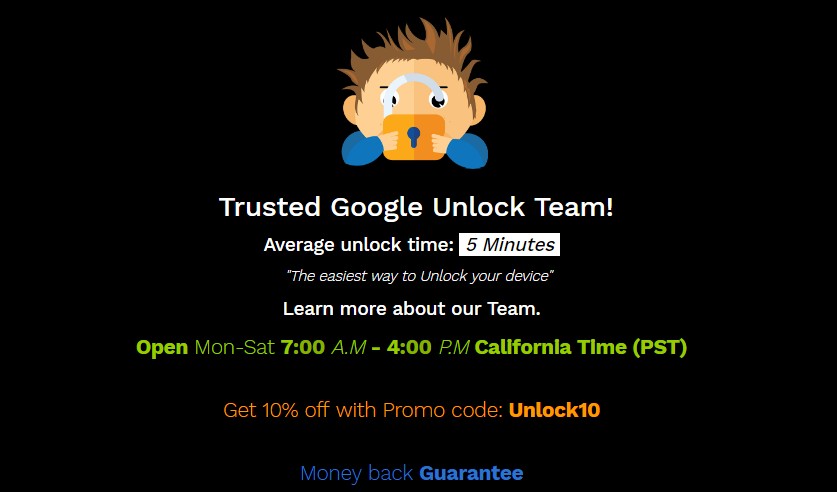 Bonus: How to Enable and Disable Factory Reset Protection
Ways to Enable FRP
First, go to the Settings option, and under Accounts, you will find this "Add Accounts". Tap it and choose Google. Enter your Google account credentials to log in.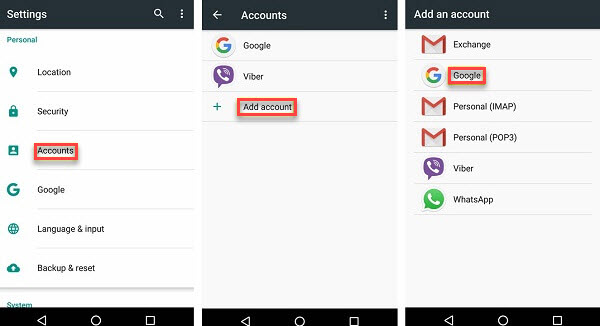 Ways to Disable FRP
Go to the Settings option, tap "Accounts", then choose the Google account you have added to the device and then, click on "Remove account" that is present on the top right.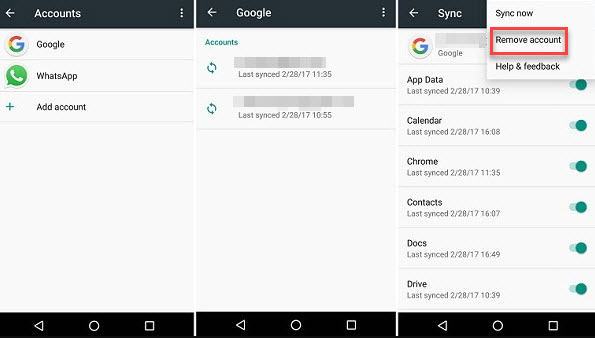 ---
Conclusion
In summary, Google Account Verification is a vital security feature, but there are legitimate scenarios where bypassing it is necessary. While various methods exist, LockWiper(Android) stands out as a reliable and user-friendly option.