Having a frozen iPhone is not something that happens at times, but when it does you might not know what you are supposed to do. Most of the time when your iPhone freezes, there must be a serious underlying issue. Such an issue needs to be fixed to prevent your iPhone from freezing again. It could be a hardware or software issue. More often than not it is a software issue that needs to be fixed.
There are a few methods that you can use to easy and quickly reset frozen iPhone. In this article, we expound more on these methods.
Restart iPhone When It's a Little Frozen or Unresponsive
There are times you might find that your iPhone is frozen and your Home button does not work. If this happens to your iPhone, you can try shutting it down to reset frozen iPhone. You can follow these steps:
Step 1: Hold the Side button of your device until the Slide to power off appears. (For iPhone X or later, please hold the Side and either Volume button.)
Step 2: Slide it to put off your iPhone.
Step 3: Press and hold the Side button again to turn on your iPhone.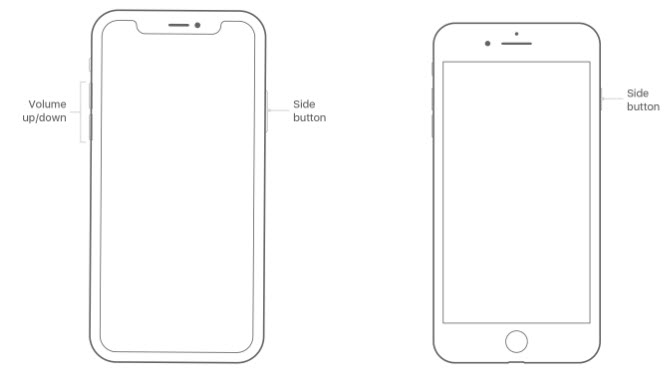 Hard Reset Frozen iPhone When It's Serious
If you have tried to shut down your iPhone, it is not working, and the screen is still black, you can try force restarting your iPhone. A hard reset will not delete your iPhone data, it will only help the phone to restart from scratch and refresh the app's memory. The following are the steps to follow when performing a hard reset on any iPhone model.
For iPhone 8 or later users: Press and release quickly the Volume up button and also press and release quickly the Volume down button. Then press and hold the Side button till you see the Apple logo appear.

For iPhone 7/ 7 Plus users: Press and hold both the Side and Volume down buttons for at least 10 seconds until you see the Apple logo appear.

For iPhone 6 and earlier, iPad, iPod Touch users: Press and hold the Home and Top or Side buttons at the same time for at least 10 seconds until you see the Apple logo appear.
Totally Reset Frozen iPhone When Other Methods Don't Work
You might still find that your iPhone is frozen or unresponsive after you try restart or reset. If you can't bear it, you can fully refresh your whole iPhone, which would be very helpful for you. iMyFone LockWiper is the right software that you can use to refresh iPhone and fix any screen issues. Fixing frozen iPhone is a small case for LockWiper.
LockWiper - Your Mighty Helper to Fix iPhone Screen Issues:
Instantly refresh your frozen or unresponsive iPhone and fix the issues
Very useful if you are in critical situations, like iPhone stuck at white/black/Apple logo screen, recovery mode, DFU mode, etc.
Easily unlock your iPhone when it's locked, disabled or even screen is broken
Promise high success rate even to unlock second-hand or used iPhone
New iOS 16/15 and iPhone 13/12/11/XR/XS (Max) are well supported, let alone the previous version
Using Steps to Refresh Frozen iPhone with LockWiper
LockWiper is a quick and easy to use software that will help you to reset frozen iPhone with a few steps.
Step 1: Install LockWiper to your computer then connect your iPhone.
Step 2: Launch LockWipe and click Start on it to begin the process. Choose the model of your device then follow the onscreen instructions to put your device on DFU mode.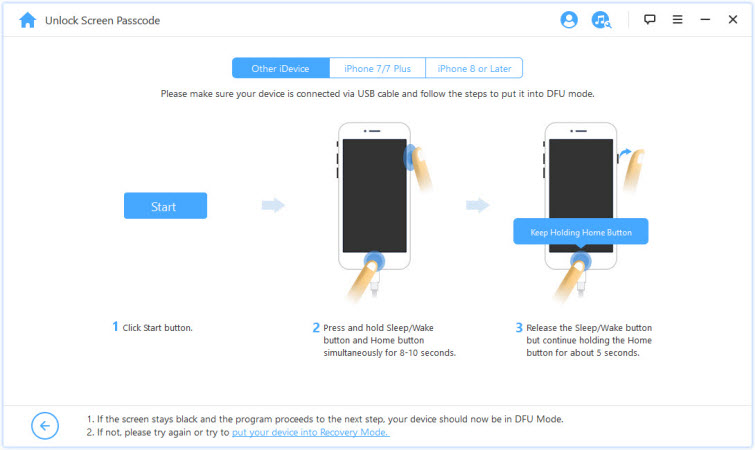 Step 3: The next step is to download the firmware. The program will automatically detect your device if not you can do it manually. Click Download to download the firmware.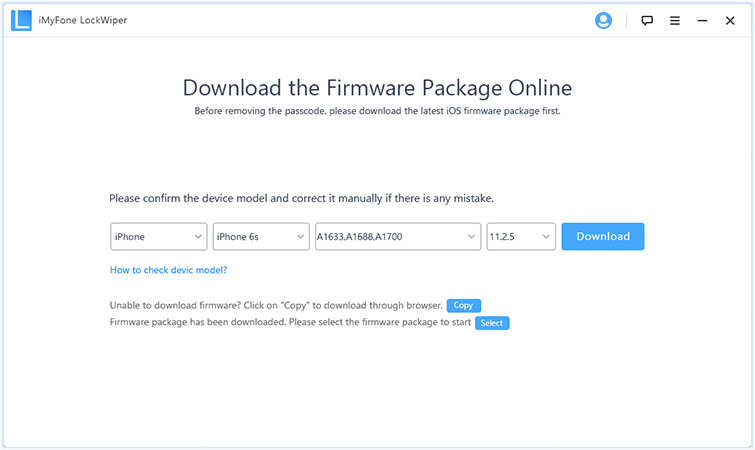 Step 4: Once the firmware is downloaded, click Start to Verify.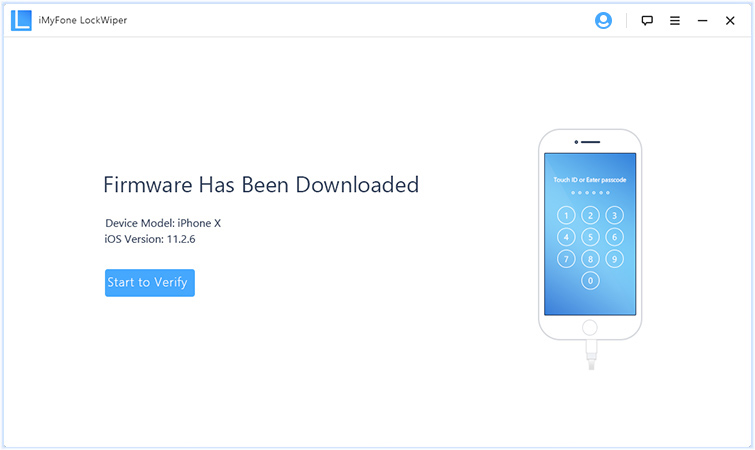 Step 5: Once the verification process is successful, click Start Unlock then enter 000000 to confirm the unlocking process then click Unlock.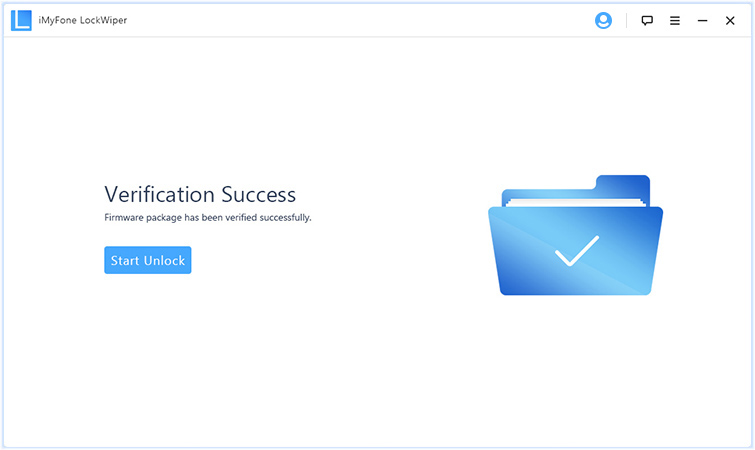 Final Words
It can be very frustrating if your iPhone is frozen and you cannot gain access to it. The good news is there are ways that will assist you to return your iPhone to working order. When your iPhone freezes, you need to find out what caused it to freeze and what you can do to prevent it from freezing in the future.
The above information gives you information on some of the methods you can use to reset frozen iPhone. Make sure you find out what the problem is if your iPhone freezes on you to avoid it happening again.