How to factory reset an iPhone without passcode or computer is by using other methods of resetting iPhone that doesn't have to do with passcode or iTunes. These methods mostly entail using third-party iPhone unlocking tools or iCloud's "Find My iPhone" feature.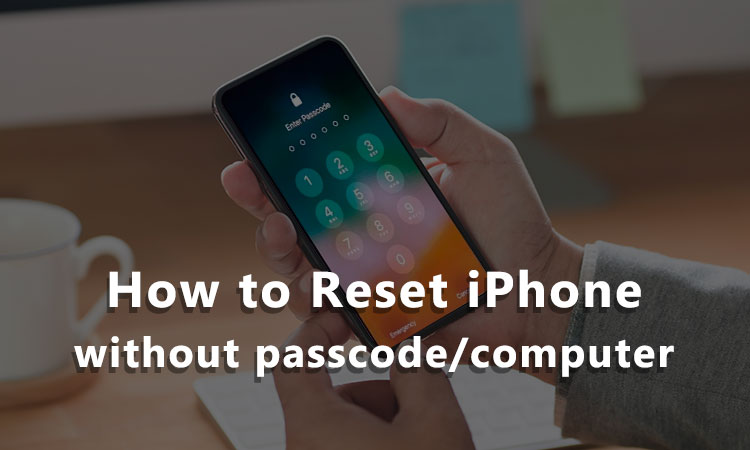 1. How to Reset iPhone without Passcode and Computer
iCloud is Apple Inc. official cloud storage and cloud computing service that was launched on October 12, 2011. iCloud is designed to store your iOS media files in the cloud servers by keeping your iOS device in sync mode. Hence, it's possible to reset an iPhone without passcode or computer via iCloud. This feature of iCloud that lets you reset your iPhone remotely is called Find My iPhone.
Find My iPhone was actually meant to help you locate and retrieve a lost iPhone, iPad or iPod touch. However, if recovering your lost iPhone is not possible, you can also use this feature to reset the lost iPhone or any iPhone.
Step 1. Go to www.icloud.com, and enter your Apple ID and Password.
Step 2. Navigate to "Find iPhone" tab and select it.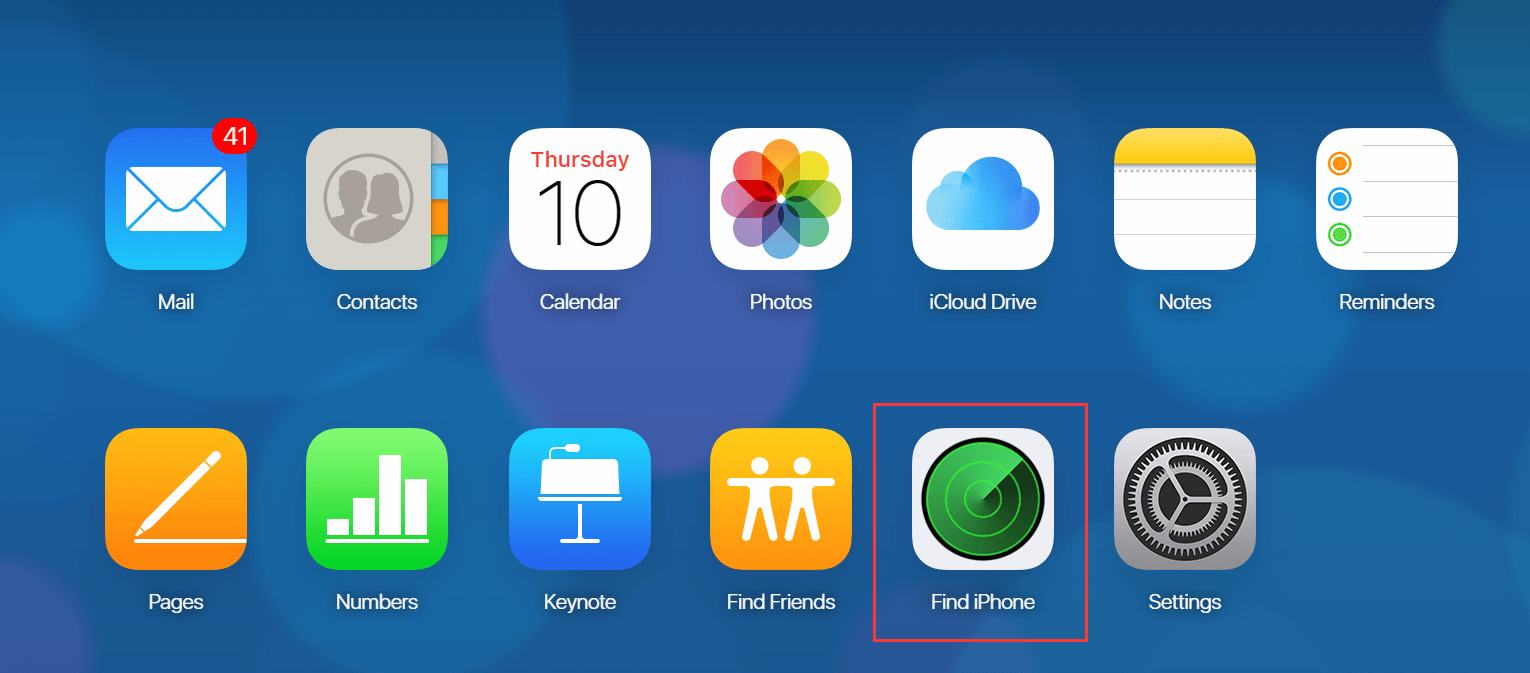 Step 3. Click "All Devices" and select the device you want to factory reset.
Step 4. Click "Erase [device name]" to reset your iPhone. Confirm it by clicking "Erase".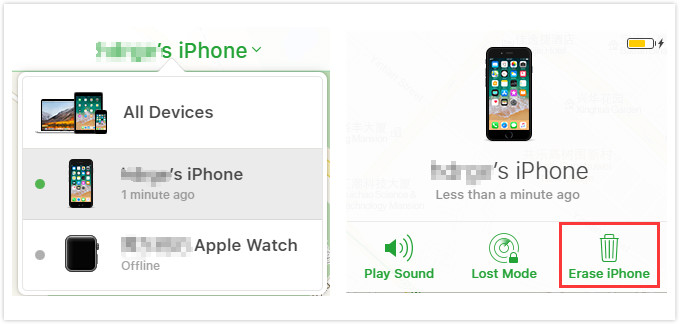 You can also check on this video:
Cons of This Way:
Your iPhone must be signed in with your iCloud account and have Find My iPhone enabled.
Your iPhone must connect to network. Or it can't be remotely reset.
2. How to Reset iPhone without Passcode and iTunes
What if you don't have the iCloud account or password? Or "Find My iPhone" was not enabled? No worries! iMyFone LockWiper iPhone Passcode Reset can bypass all the requirements to reset your iPhone without passcode and iTunes. This tool can reset all contents and settings on your iPhone to make it fresh from the box. You won't have any issue when or after using it.
Benefit A Lot from LockWiper
Steps to Factory Reset iPhone without Passcode
Step 1. Download and install iMyFone LockWiper on your PC/Mac. Launch the program, click the "Unlock Screen Passcode" tab. Then click "Start" to continue.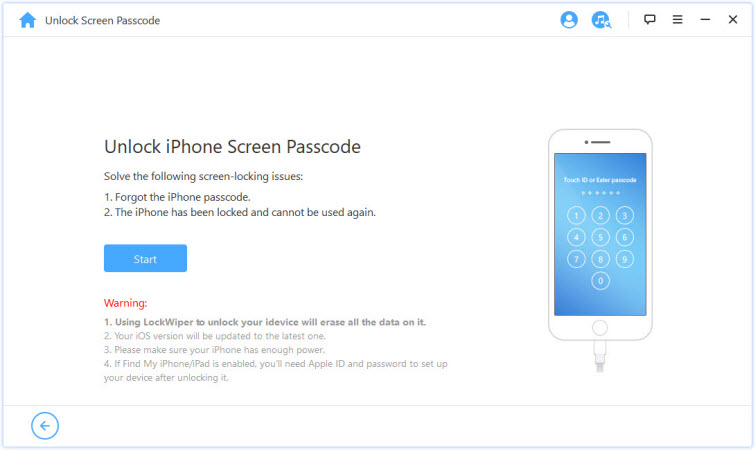 Step 2. Connect your iPhone using a USB cable.
Step 3. Download the firmware package for your iPhone. Click "Download" to proceed. After the download and verification, click "Start to Extract".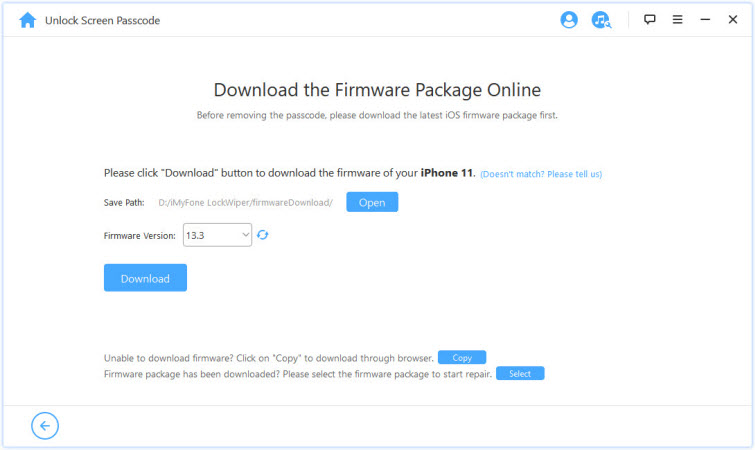 Step 4. Click "Start Unlock". Then, carefully enter "000000" into the box, and click "Unlock".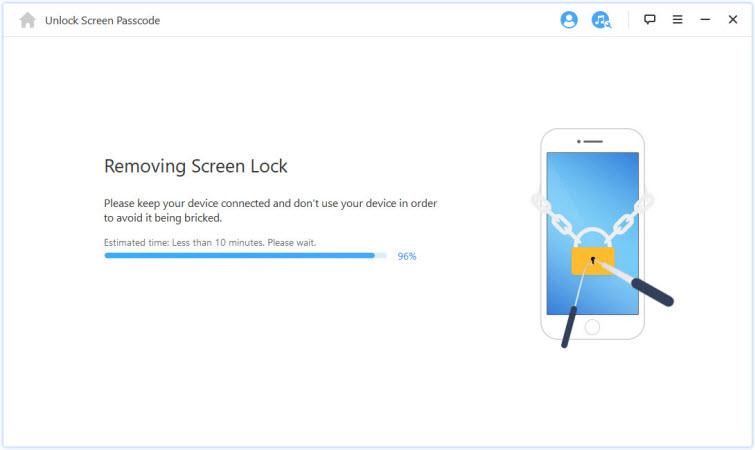 Step 5. This would totally reset your iPhone to factory default and the lock will be removed from your iPhone.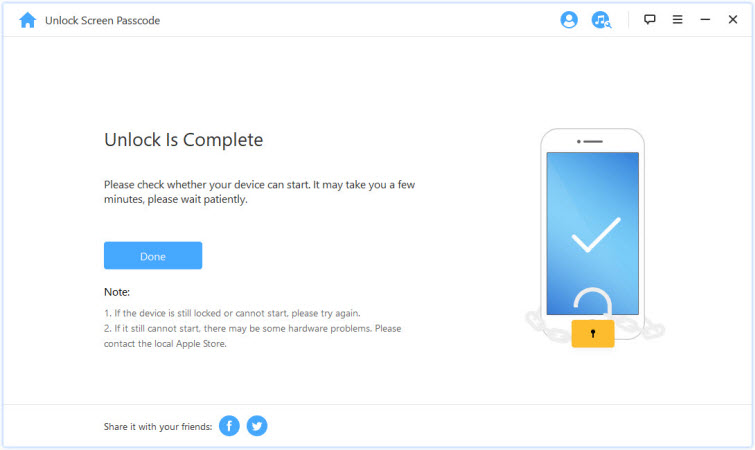 3. Why Reset iPhone without Passcode and Computer
From our wealth of knowledge, understanding, and research, we've come to know that there are 10 factors that can make an iPhone user want to reset his/her device without passcode or computer.
Here are our findings:
iPhone is lost and can't be recovered through Find My iPhone.
Your iPhone is disabled after entering the wrong passcode several times, and you are not close to your PC.
Your iPhone is locked and you can't remember your passcode.
You prefer to reset your iPhone passcode via the Settings app, but you can't remember your passcode.
You've lost some of your important files and data in the past by resetting your iPhone using iTunes on your PC.
iTunes errors and issues won't let you reset your iPhone with the computer.
You bought a pre-owned iPhone and can't reset it on iTunes because of iTunes restrictions and limitations.
Your friend gifted you his old locked iPhone before leaving the states, and you can't reach him to collect his passcode.
Your kid, wife, or friends set a new passcode on your iPhone, and can't reset it on a computer because you don't have one.
You recovered your lost iPhone from a thief, but he has set up a new passcode on your device.
In all these factors, iMyFone LockWiper iPhone Passcode Reset can still reset iPhone without passcode or iTunes. Therefore, get a copy of iMyFone LockWiper now, to factory reset your iPhone instantly.