iPhone iCloud feature helps you secure your device. If you activate it on your iPhone XR and lose your phone, it automatically prevents others from accessing your data. But, it can also work as a drawback. If you forget your Apple ID or password, the activation lock can be a real issue. The same can be said if you buy a used activation-locked iPhone XR.
However, you can bypass activation lock on iPhone XR with some amazing tricks. This comprehensive guide will cover all you need to know about the activation lock and how to bypass it in different situations.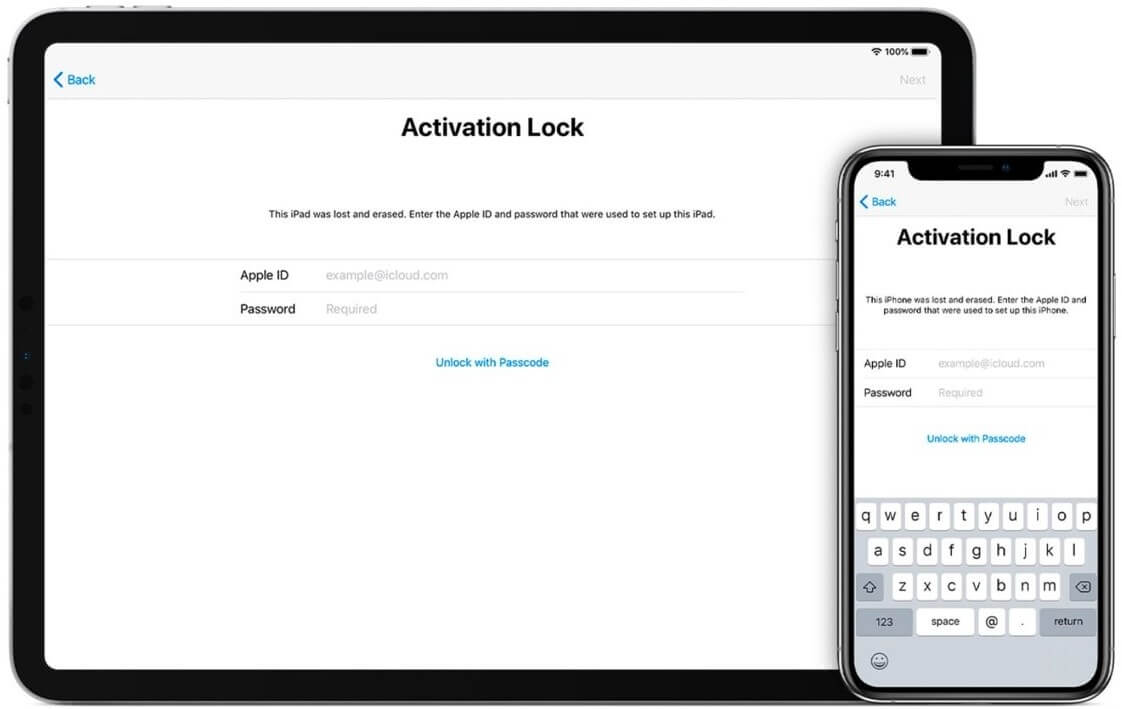 Part 1: About Activation Lock on iPhone XR
1. What is an Activation Lock?
First, let's learn what an activation lock actually is. It helps you keep your device safe, especially if it falls into the wrong hands. The activation lock can increase the chances of recovering your iPhone XR.
The best part about the activation lock is that it keeps working even if you erase your device remotely. It can prevent others from reactivating your iPhone without your permission. Plus, it is quite simple to use. Just remember your Apple ID and password, and make sure to keep Find My turned on.
The activation lock turns on automatically when you activate Find My. Once it is turned on, Apple secures your Apple ID on its activation servers, which is then linked to your device.
Therefore, your Apple ID and password are required before anyone can turn off Find My. The main benefit of the activation lock is that it secures some harmful features, such as erasing the device or reactivating it. In fact, no one can use it without your permission.
2. How To Know If Activation Lock is On?
If you are buying from an authorized seller or a second-hand iPhone XR, it is best to ensure that the activation lock is off. But, for your device, you should keep it turned on.
Check any device with iOS 15 or later by turning it on. If it says "iPhone Locked to Owner," it means the device has an activation lock.
Part 2: How to Bypass Activation Lock on Your Own iPhone XR
There are several ways and situations to bypass the activation lock on iPhone XR. For instance, if you want to reset your Apple ID, find your lost ID, or contact a professional for help:
1

Reset Your Apple ID Password
You can reset your Apple ID password if you have forgotten it. Follow these simple steps:
Go To the Apple ID account's official website.
Click on "Forgot Apple ID or Password".

Now, enter your Apple ID and the phone number you used for creating it.
You can select to get a confirmation text or call on your phone.
2

Find Your Apple ID
If you want to maintain your Apple ID, the best solution is to find it. For those who don't remember it, follow these steps:
Go to the Apple ID official page.
Click on "Forgot Apple ID or Password".
Now, you will be asked to enter your Apple ID. Instead, click on "Look It Up".
Enter the necessary information, such as name, last name, and email address. If you have set up security questions, answer them correctly.

It will send you a link to get your new Apple ID and password to sign in.
3

Contact an Apple Store for Help
This method is quite complicated, but it works effectively. You have to call or go to an Apple Store to ask for help with your lock. To remove the current ID from your iPhone, you have to prove the ownership of the device.
Usually, a receipt can get you sorted. But, it is also recommended to show some other proof of the ownership. Secondly, you should make an appointment in advance. You can call Apple Store to set a meeting.
Part 3: How to Bypass Activation Lock on a Second-Hand iPhone XR
Have you bought a second-hand iPhone XR? The chances are that you are stuck with the activation lock screen. However, there's no need to worry. You can use various techniques to get through this issue. Here's how:
1

Using iCloud
A second-hand iPhone XR would request the previous owner's Apple ID. You can easily access the phone and remove the activation lock using iCloud. Follow the steps below:
Go to iCloud.com on any device.
Sign in with your Apple ID and Password.
Click on "Find iPhone" and "All Devices".

Now, select the iPhone you bought and click on the "i" icon for details.
Click "Erase iPhone".
After that, select "Remove from Account".

Once done, you are all set to restart your iPhone and set it up all over.
2

Using iCloud DNS Bypass
iCloud DNS is another way to unlock a second-hand iPhone. However, it is not a preferable method. But, if there are no other possibilities, you can opt for this one. It can help you fully activate your iPhone. Here's how to unlock your iPhone using iCloud DNS Bypass:
Factory Reset your iPhone from the Settings.
Go to the WiFi page and click on the "i" icon. It is displayed next to the WiFi Network.
After that, click on the DHCP tab.
Now, enter the DNS IP Address.

You do not have to look on the internet to find the IP addresses. Here are all of them listed for various regions:
USA: 104.154.51.7
Europe: 104.155.28.90
Asia: 104.155.220.58
Africa, Australia, and other locations: 78.109.17.60
Once you enter the suitable IP address, connect to a WiFi network.Click on "Activation Help" after going back.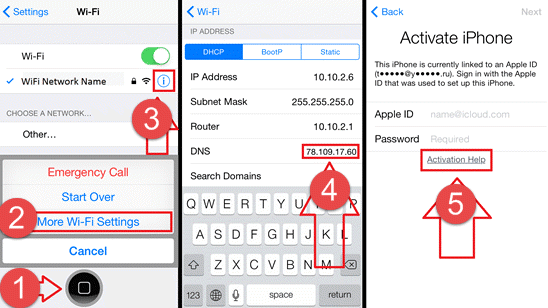 Now, you can access your device without entering the Apple ID. However, there are some cons of this method that you should know. Firstly, it requires a factory reset to work. Plus, it does not turn off the current Apple ID. This method is only useful to bypass activation lock on iPhone XR.
iMyFone iBypasser – The Ultimate Solution to Bypass Activation Lock on iPhone XR Without Apple ID
iMyFone iBypasser offers the optimal solution to bypass activation lock on iPhone XR. The best part is that it does not require an Apple ID. It can help you easily bypass the iCloud activation lock screen in no time. Still not convinced? Here's what you get with iMyFone iBypasser:
Key Features:
No Worries: iMyFone iByPasser does not require you to contact the previous owner of the device. It works without using malware software or DNS tricks that can affect your iPhone and lose your data.
Quicker: Most other solutions can take a lot of time. Spending that much time without your phone can be troublesome. However, iMyFone iByPasser gets the job done quicker.
Renew Devices At Home: You do not have to go to any Apple Store for this task. iMyFone iByPasser will help you from the comfort of your home. You can renew any device to use a new Apple ID.
More Affordable Than Apple Store: While going to an Apple Store may seem convenient, it can cost you a lot. They charge too much even for simple tasks. iBypasser can get the job done at very affordable prices.
Steps to Follow
Now,watch the video in 0:20 to bypass activation lock on your iOS device with 4 steps.
After successfully installing iBypasser on a computer, follow the steps below to bypass the activation lock screen and activate your iDevice without Apple ID.
Step 1. Launch iBypasser and click the "Start" button. Connect your iPhone that is stuck on iCloud activation lock to the computer.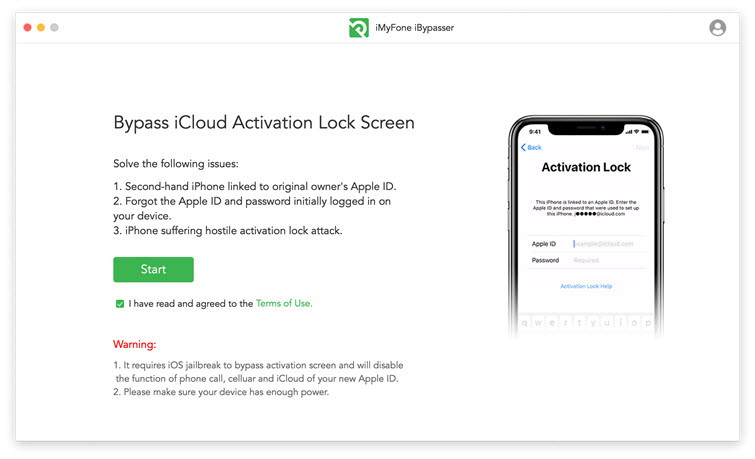 Step 2. Jailbreak is the precondition of bypassing activation lock. The software will download a package that can jailbreak your iPhone.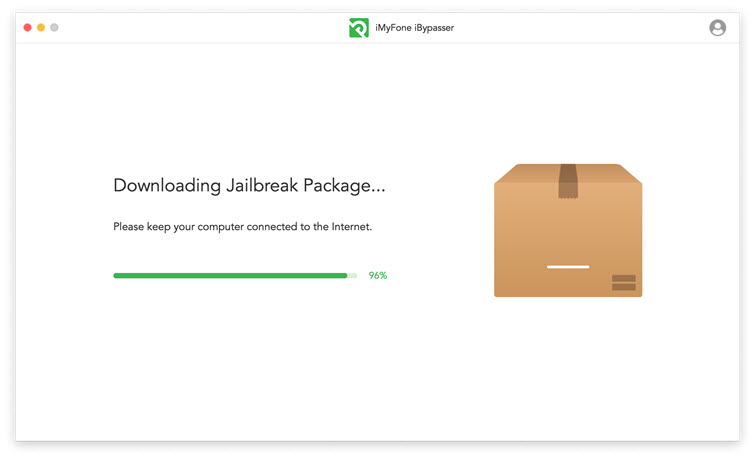 Step 3. When downloading completes, take simple steps displayed onscreen and click "Next" to when jailbreak succeeds.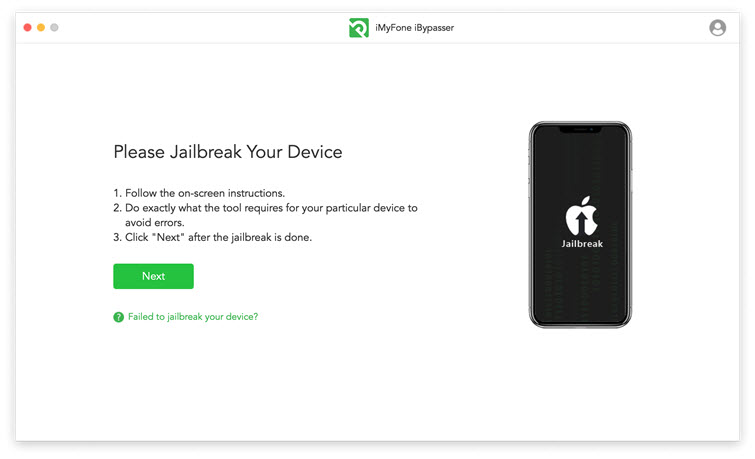 Step 4. The program will begin bypassing the iPhone activation lock screen. Second later, you can access the device and use a new Apple ID.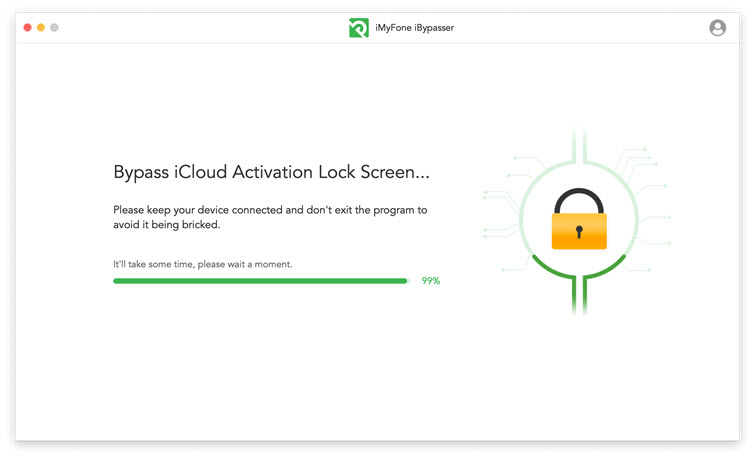 Conclusion
Having a locked iPhone XR is useless. You can not use the device even for its basic features. But, if you get the lock removed, you get more opportunities. You can create a new Apple ID and use the device as normal.
Many methods can help you out of such situations. However, choosing the iMyFone iBypasser is the most effective solution. That's because it costs minimal time and money and uses no malware to bypass activation lock on iPhone XR.