Oppo is known as one of the best brands when it comes to smartphone cameras. You can capture all sorts of stuff, but sometimes we make mistakes and mistakenly delete the wrong video. There is no need to worry if you know how to retrieve deleted videos from an Oppo phone. Here we will discuss everything about recovering deleted videos from your Oppo phones.
Part 1. How to Retrieve Deleted Videos from Oppo Phone without Backup
Recovering any deleted video from Oppo phone using D-Back for Android is as effortless. There are no procedures that you must go through, and with higher chances of success, there is nothing that you will lose.
There are lots of other intuitive features that make it the best tool for your android backup needs. Here is a list of all those features that make D-Back for Android your top priority.
Other Features of D-Back for Android:
It supports recovering different files, so you will never miss any video.
You can recover data from working as well as broken devices with this tool.
It supports over 6000 devices so that every Oppo smartphone will be compatible with it.
Works with older and latest Android versions to always back you up.
Step 1.Install and launch it on your PC and select the Recover Phone Data option.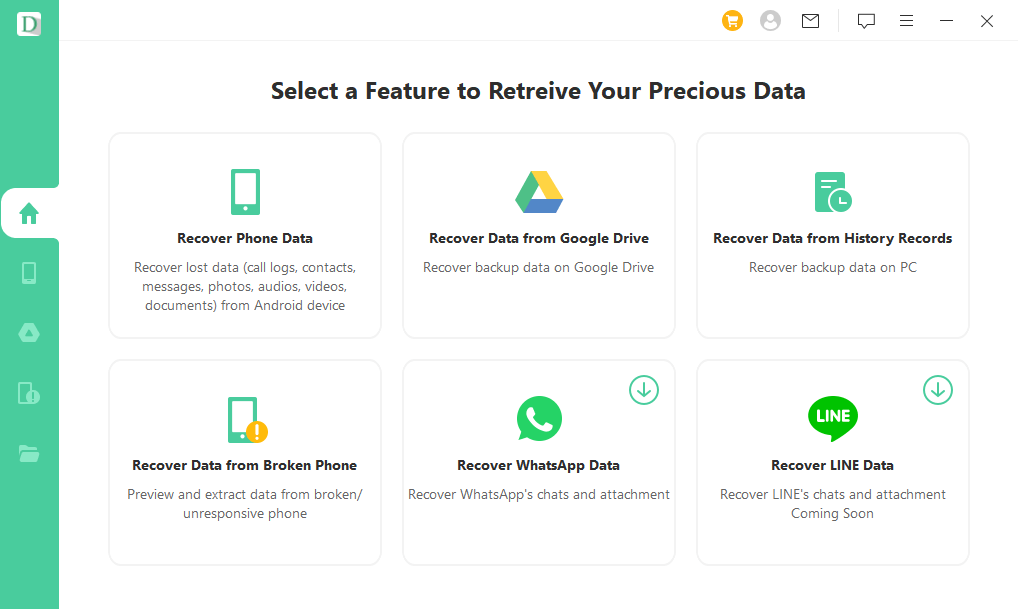 Step 2.Provide all the details about your device to download the package and connect the smartphone to the PC using a wire.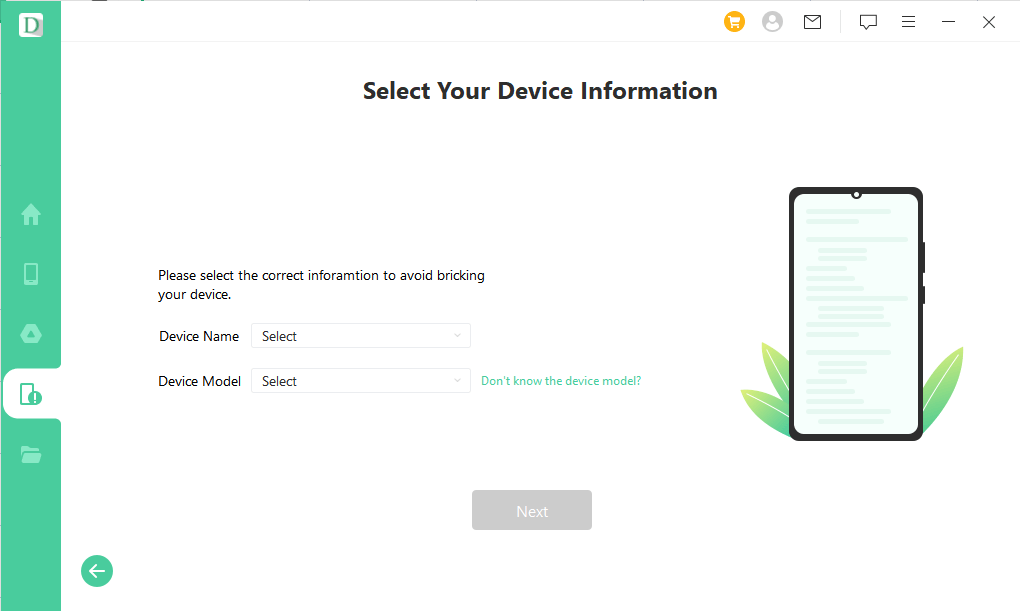 Step 3.Go through all the file types that you want to recover and scan the phone.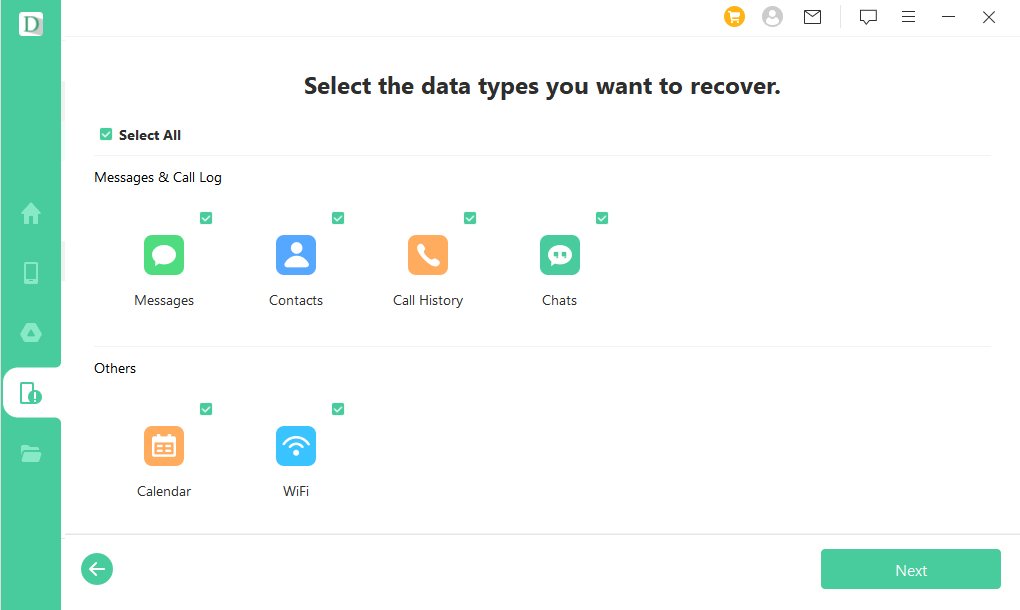 Step 4.You can preview and restore the necessary videos and files as the scan finishes.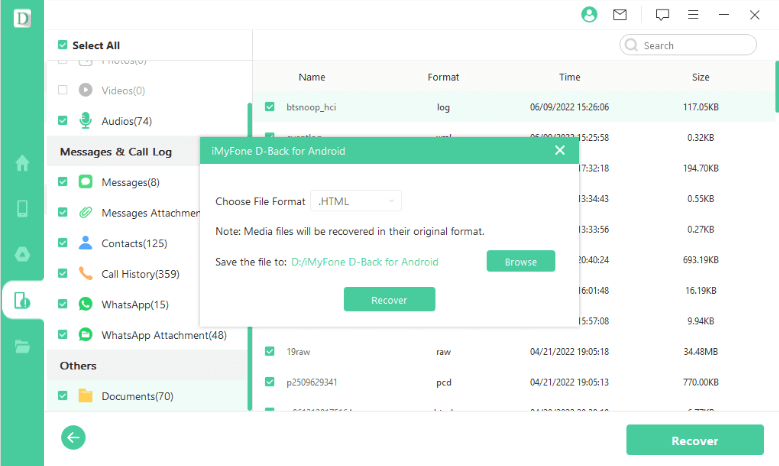 Part 2. How to Recover Deleted Videos from Oppo Phone [Backups Needed]
When it comes to recovering deleted videos and files, Oppo provides a reliable and safer experience. You can choose different ways if you have created a backup. A backup respective to the method is necessary; otherwise, this method of recovering videos will not work. There are 2 ways to recover, and below are the details about both.
Option 1. Recover from Recently Deleted
The first method is like an offline backup that is automatically made for a specific time after you delete the videos. Using it is relatively easy, but it only works if the video has not passed the time of that temporary backup. Here are the steps that you can use on your Oppo smartphone to recover from recently deleted:
Open the photos application and go to the albums section.
Now go for the Recently deleted album and look for the video that you need to restore on your smartphone.

You can select as many videos and photos to restore as you want, and after selecting them, you only need to click restore, and those videos will be downloaded back into your phone's offline storage from cloud storage.
Now all the selected videos and photos will be restored to their original location on your smartphone. These videos and photos will be removed from the deleted album after you restore them, and if you delete them again, you can find them in this album again.
Option 2. Restore from Oppo Cloud
A great service from Oppo is Cloud, which you can use to create a backup for all files on your smartphone. To access it, you can use your Oppo ID credentials. Like the previous method, it also comes with its prerequisite: the cloud backup must have been set up, and your video must be backed up in the cloud.
If you meet these requirements, this method will work. Otherwise, you may not be successful using it. If you meet the requirements, you can use the following steps to recover the deleted videos back.
Go to Oppo Cloud on your smartphone.

Go through the files you have backed up in the cloud.

Now select the video you want to restore, and you can also select multiple videos to restore in one go.
The best part is that there is no need to use any PC as you can do everything on your smartphone.
Conclusion
There are many ways to recover video from Oppo phone that you accidentally deleted. However, some have prerequisites, while some methods are not as easy as they should be. So, using a recovery tool will be the best option. Whenever looking for recovery options, prioritize data recovery and usage experience over anything for the best results.