Find My Frinds allows you to easily share or track locations with family and friends. Simply download it from your device and select your contacts and fill in their phone numbers or email addresses to share your location. However, it sometimes becomes unavailable, which is annoying for many users. This guide will explain how to fix Find My Friends when it is not working.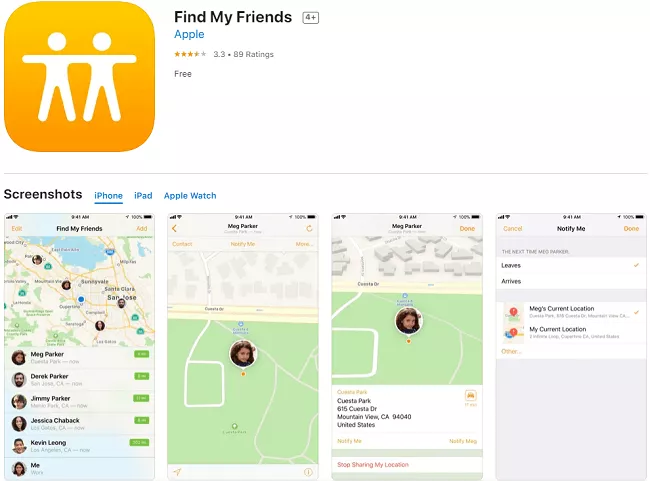 Part 1. Why Is Find My Friends Not Working?
Some users get "No Location Found" when using Find My Friends. To understand what does no location found mean on find my friends, we need to know that the location is determined by the phone's GPS or the Wi-Fi network it is connected to. Also, Find My Friends is designed for people who want to stay in touch with their friends and family by using your iPhone, iPad, iPod touch or Apple Watch as a location tool. Based on how Find My Friends works and some research I did, I concluded that the main reasons why Find My Friends is not working are as follows.
The device isn't signed in to find my friends.
The device is off and isn't connected to cellular.
Your friend's device has an inaccurate date.
The Hide My Location feature is active on your friend's phone.
Your friend's location is in a country or region where Apple doesn't provide this feature.
There is a glitch in your phone.
Find my friend not responsive.
Your account may be hacked.
Part 2. How to Fix Find My Friends Not Working?
There are troubleshooting processes you can employ to solve most of these problems. Just make sure that your Find My Friends app is in good shape before you start to fix these issues. The app must be updated to its latest version and hasn't been tampered with or hacked. Below you will find several tips for Find My Friends not working.
Tip 1

Make sure that your friend has signed in to Find My Friends

You can put a call through to know if your friend is signed in to the app. This is a recurrent issue as some would usually prefer to sign in and sign out again for personal reasons. There would always be a no location found unless your friend also signs in.
Tip 2

Make sure that both phones active

The issue of "no location found" is usually because Find My Friends is inactive. Your friend's phone may also completely be turned off due to low battery. Make sure you have your cellular or Wi-Fi turned on from your phone network settings and your friends'. You can do that with just a call-through.
Tip 3

Correct the date and time

The date setting can be adjusted in your phone settings. Get the correct date, month, and year and readjust on your device for Find My Friends to work correctly. Check with that of your friend too; both cellulars must be with the correct date before it can work properly.
Tip 4

Create a new account or reset your Find My Friend account

Hackers may have gotten access to your login details which has given them access to your Find My Friend account. To be able to access your account without a glitch, you will have to either close your current account or open a new one. But it is more advisable to reset your account if you can to relinquish the hacker's access. Use a new password and username if necessary.
Tip 5

Create a new account or reset your Find My Friend account

Check that you're still sharing your location: Your friend's phone location will not update if the location is turned off. You will also not get location access if your friend restricts you. After checking for your location, check with your friend. Make sure your GPS is working on your iPhone. Go to "Settings" on iPhone > Tap on "Privacy" > "Location Services" > Make sure that Location Services is on. Also, make sure you are permitted access by the second party.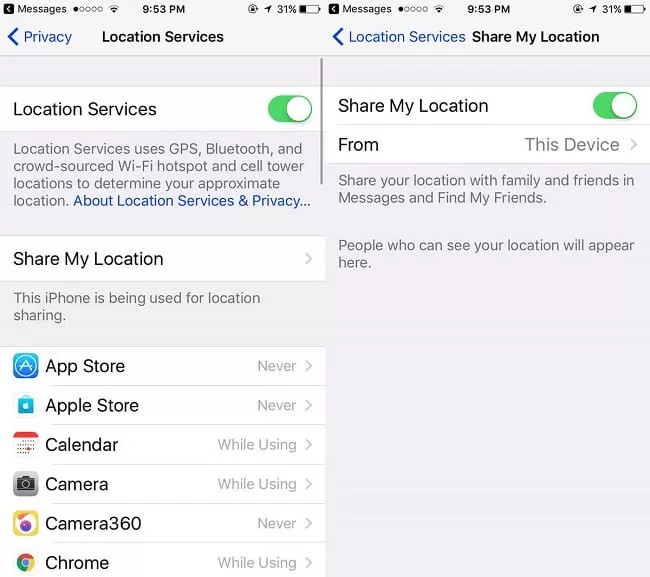 Tip 6

Reboot your iPhone

Force stop the Find My Friends app and reboot your iPhone, then open it again. Now, it may work.
Tip 7

Invite your friends again

Delete your friends from the Find My Friends app, and invite them again. After they accept it, the app may work again.

Meanwhile, your phone may be directly responsible for no location. If your phone has an issue, it may cause Apps not to work properly. So make sure your phone and your friend's phone are in their best shape.
Part 3. Extra Tips: How to Fake Location on Find My Friends
If you want to share a fake location with your friends and family at Find My Friends, then iMyFone AnyTo is definitely the best. It can not only modify your GPS location, but also adjust to the speed you want to move. This makes it very hard to find out that you are faking your GPS location.
You can change your location by following these steps:
Step 1. Install and Launch iMyFoneAnyTo on Your Computer/Mac. Then click the "Get Started"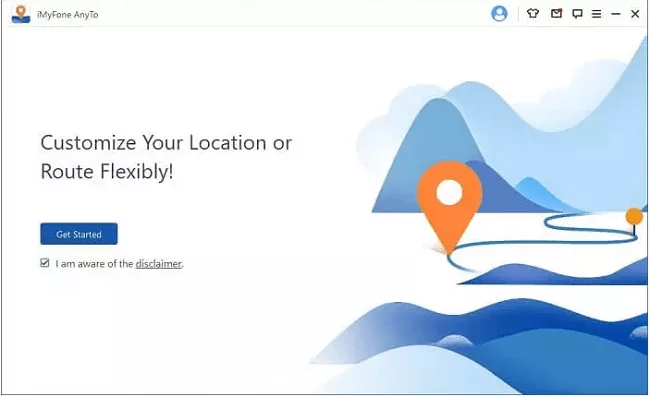 Step 2.Connect to your device via a USB cable. Go on to unlock the device and click "Trust"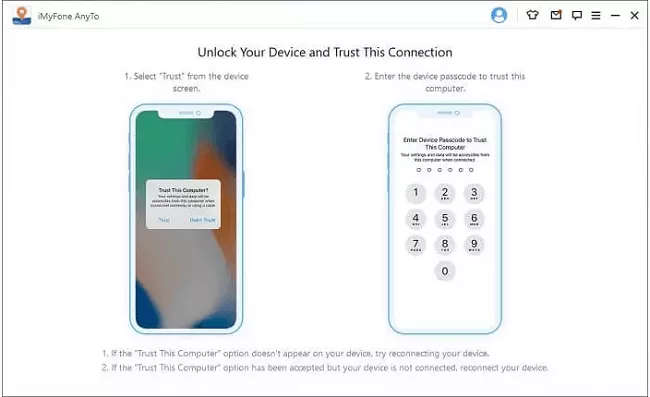 Step 3.Choose "Teleport Mode". This allows you to zoom the map to aid your destination selection or search the desired location on the search bar provided and click it.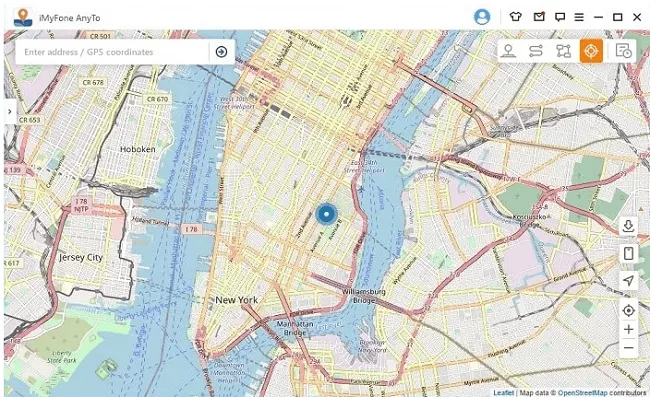 Step 4.Click "Move", Your location will change immediately.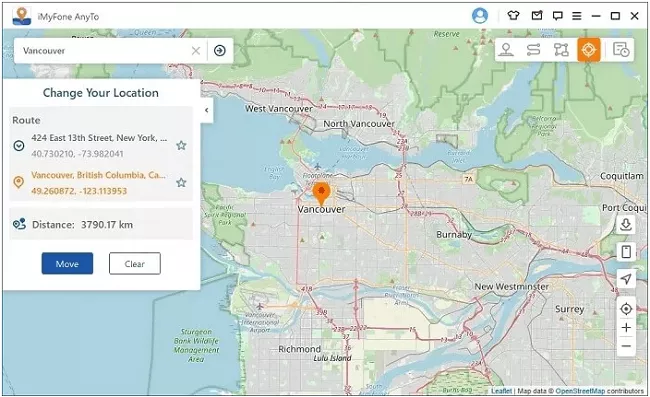 When you change the GPS location of your phone with AnyTo, you will also find that its location has been changed when you open Find My Friends. Just like that, you can share a fake location with your friends and family.
Part 4. Conclusion
Finally, I hope this article can provide you with an effective solution to Find My Friends not working. if you are interested in faking Find My Friends GPS location, you can totally try using iMyFone AnyTo.