For people who often use Kindle for reading or other work, there are often many restrictions due to the region where the Kindle is initially set. For example, the data you want to read is not available in the local Kindle Store, but is available in the overseas Kindle Store; the same book, the local purchase price is much more expensive than the purchase price in other regions; the overseas business trip that is arranged for a period of time originally needs to be read , but can't read it when you're in a travel area... So, How to change location on Kindle?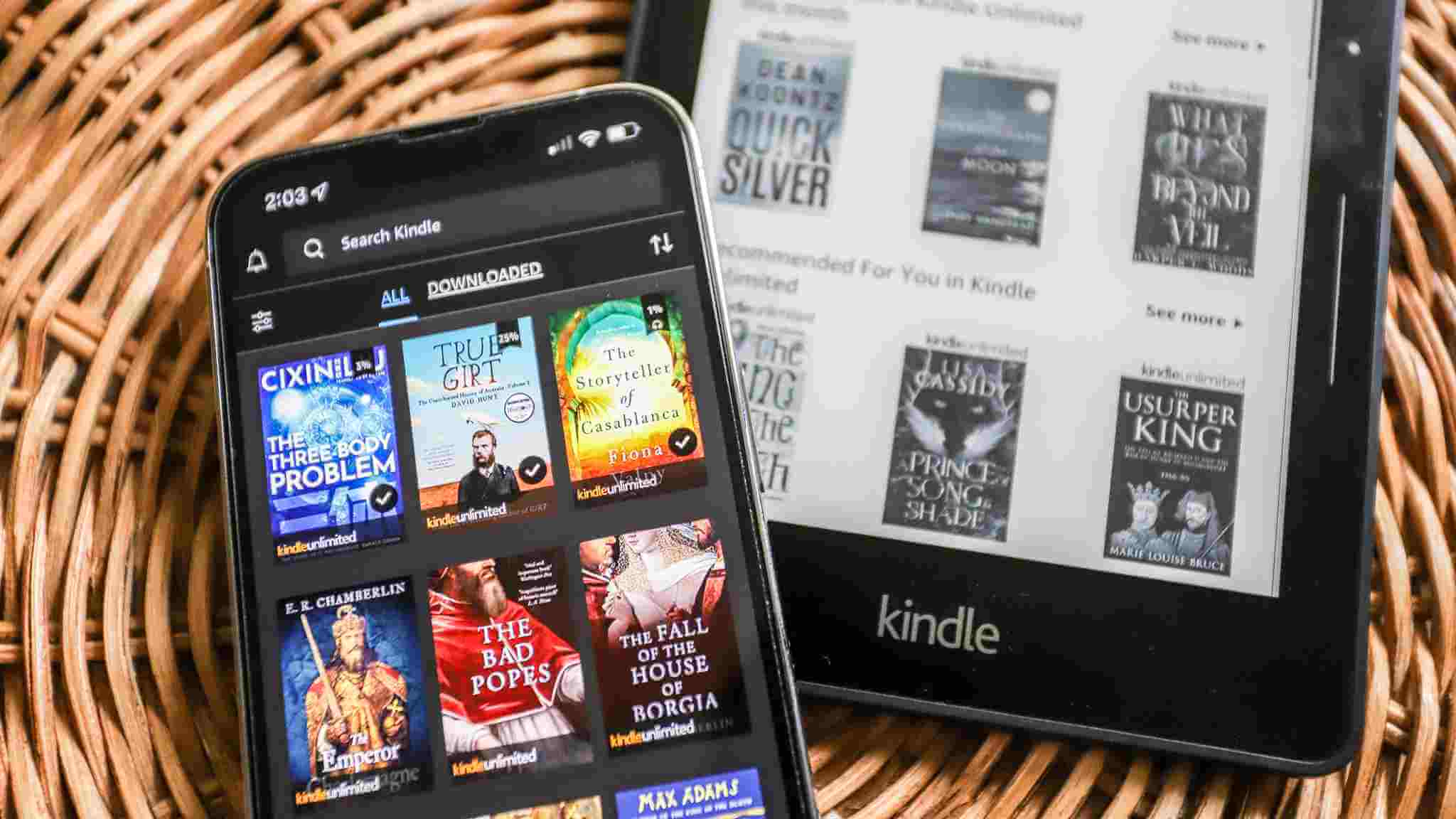 These will indeed bring a lot of trouble to Kindle users. In the information age, the biggest use of the products in the store is to make our lives more affordable and convenient. With these problems today, we will explore together how to break through the Kindle's regional restrictions, and how to change the Kindle's service area within seconds. Let's start!
Part 1: Why Do You Need to Change Kindle Store Country?
---
Amazon is the largest e-commerce market in the world, and Kindle as their product is also very popular with users all over the world. Its Kindle store is available in many countries. However, due to copyright reasons, you cannot access some eBooks on your country's website.
The same book by the same author may be available in the UK but not in the US. Ultimately, it's because of copyright restrictions. For those top-selling books, you'll find them most prominently in the Kindle Store in virtually every region/country. However, for some lesser-known, niche books, they're only available on a limited Kindle Store.
This can be very annoying when you can't download or buy books normally on the Kindle Store in your country. But luckily, there are some really neat ways to change your Kindle store country to buy what you want.
Part 2: Top 3 Ways to Change Location on Kindle
---
Kindle content is geo-restricted. And it's not just e-books: Amazon Prime Video, Netflix, and music players are all regionally-restricted, making it impossible to freely enjoy video or book resources from anywhere in the world. However, what I'm going to say today is that, for example, the geographical restrictions of the Kindle have a solution. You can change your location and access content from the regions you want to visit, and even unblock specific websites. Here are three of the best ways I've found for you to solve how to change Kindle location.
Way 1

Set Up with Kindle Account
---
If you can't access the Kindle book you're looking for on Amazon's website, changing the Kindle Store country may give you this access. Let's take the example of transferring an Amazon.com account to Amazon.de, the following guide provides step-by-step instructions for transferring your Amazon account from one Kindle store to another.
Step 1: Sign in to your local Amazon website and go to Your Content and Devices.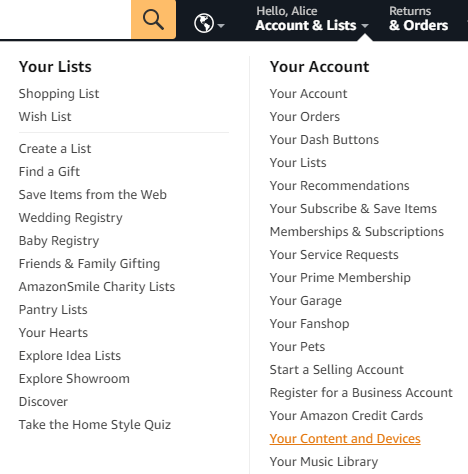 Step 2: Click the Preferences tab >> click Change your country/region under Country Settings >> click Change.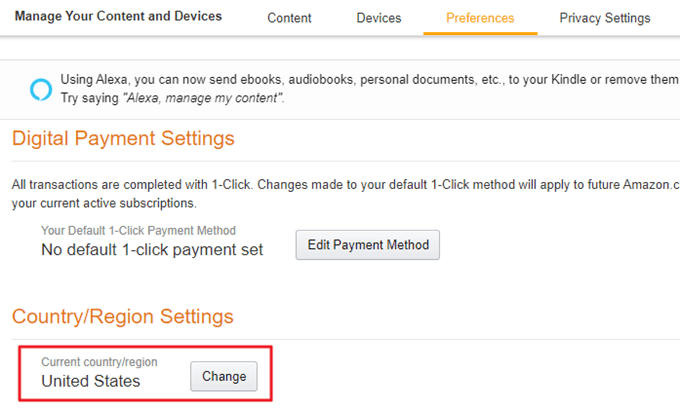 Step 3: Enter your address, and then click Update.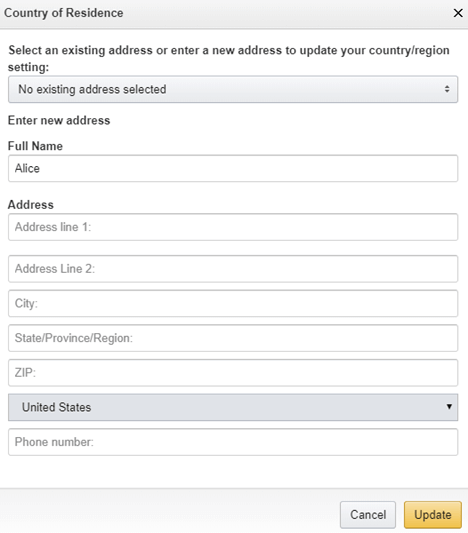 As long as you hit the update button, a message will pop up to tell you that your default Kindle Store is currently set to Amazon.de. You can now shop for digital contents directly from Amazon.de.

Note
It is not possible to transfer and Amazon.co.jp or Amazon.cn account to another Amazon site at this time.
Step 4: Enter your address, and then click Update.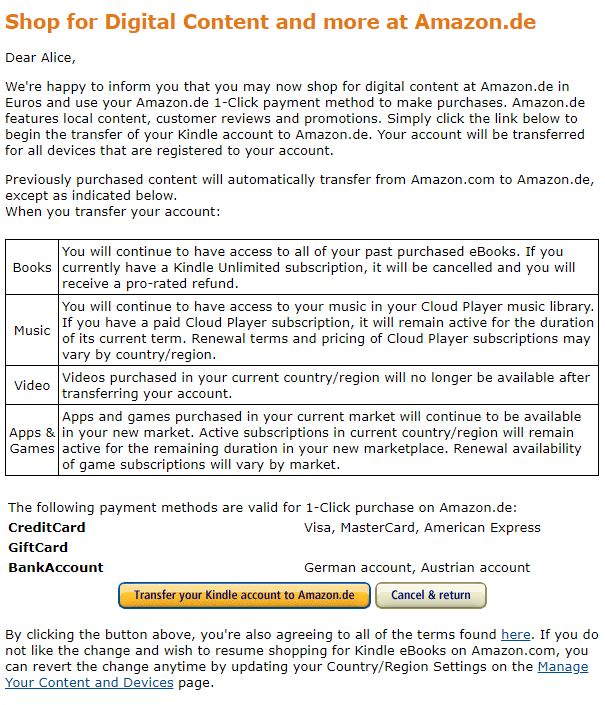 Step 5: When you're ready, select the option to transfer your account to complete the process. By clicking Transfer your Kindle store account to Amazon.de, all of your purchased Kindle books will be transferred to your Amazon.de site.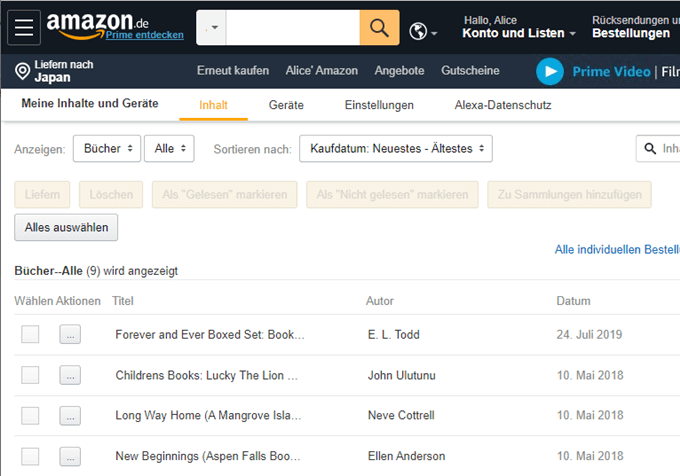 Way 2

Via the ExpressVPN App
---
A virtual private network can also solve this problem, let's see how it works:
Step 1: Buy a Suitable Plan.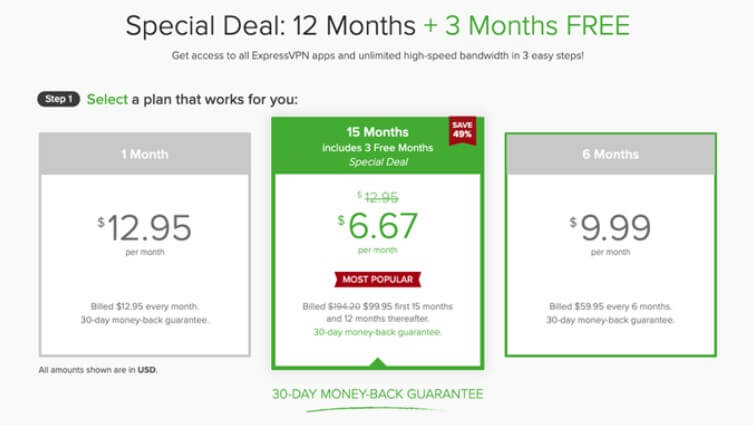 Step 2: Open your Kindle and tap on Appstore. Once the app store opens, enter ExpressVPN into the search bar and hit Go.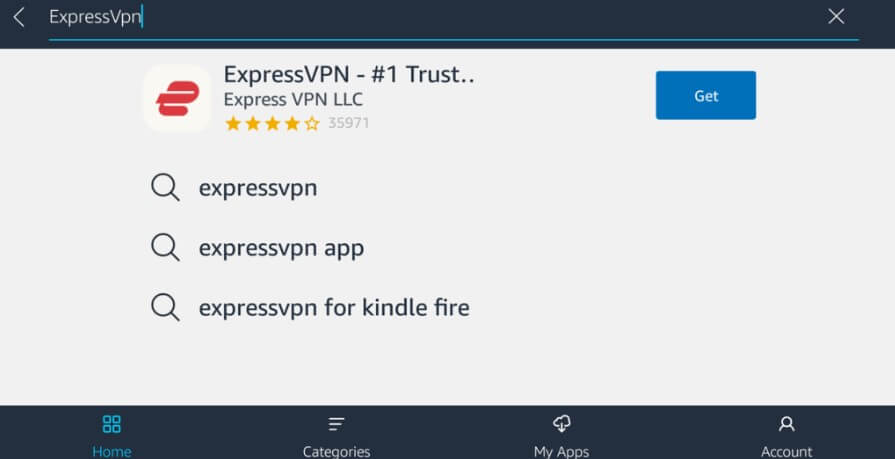 Step 3: When the ExpressVPN app appears, tap on the download button in the extreme right.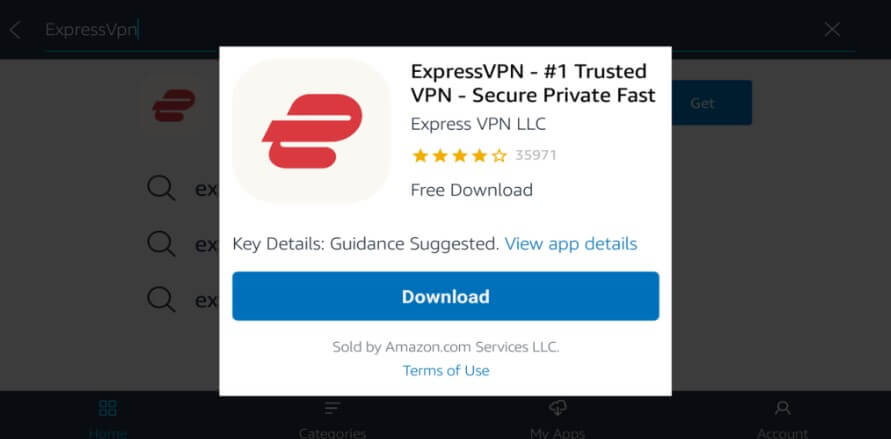 Step 4: Open the app. Enter your credentials to sign in to your account.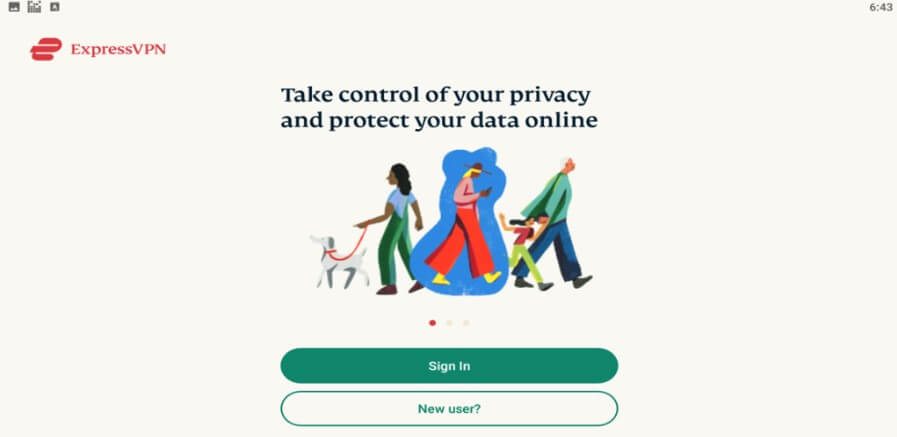 Step 5: After signing in, the app will seek your permission to set up a VPN on your device. Tap on Ok to continue. After this, the VPN app home screen should open.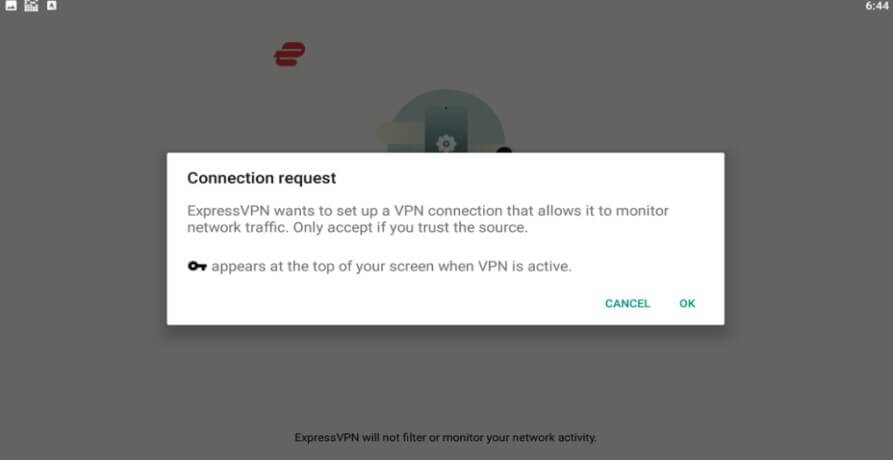 Step 6: Click on the On button to activate the service.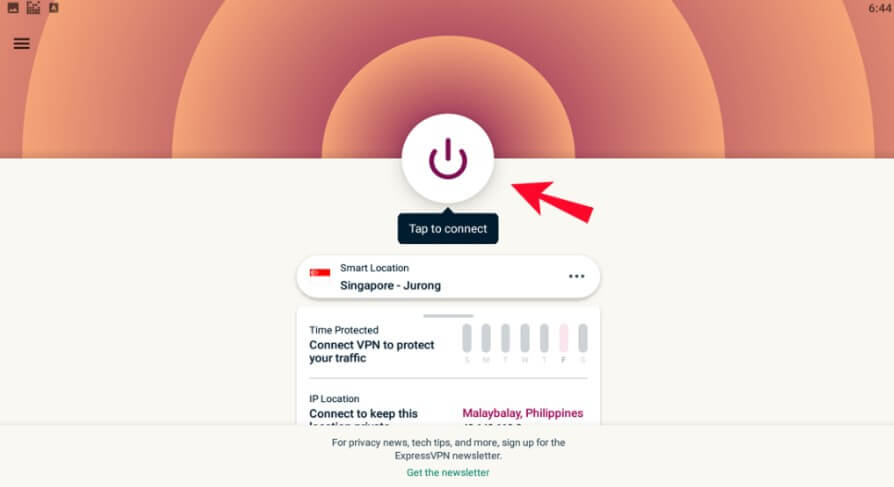 Step 7: If you want your internet traffic to be tunneled through a server in a specific location, proceed to step 6. Tap on the triple-dot icon in the middle of the app's home page.
Step 8: Tap on Recommended to choose a server from a list of the most popular servers. To see a more extensive list of the servers, tap on All locations.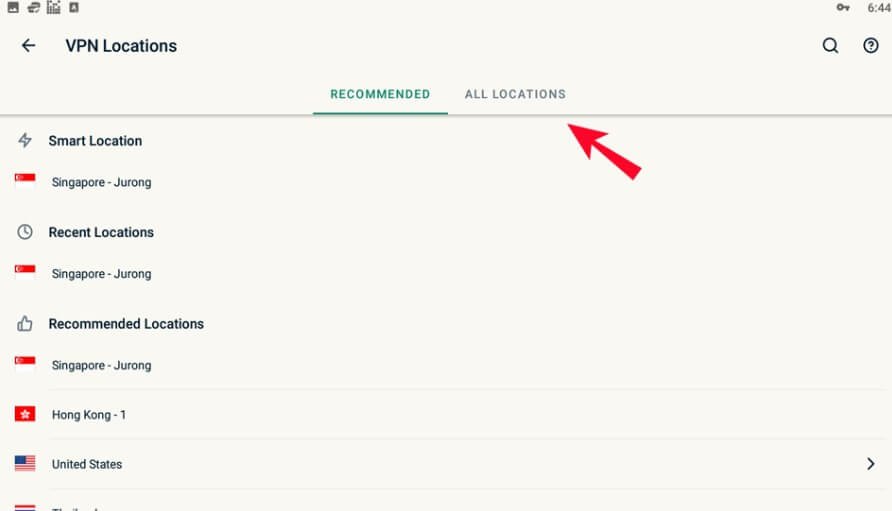 Step 9: If you tap on any country on the list, you'll be able to see a list of the cities that host at least one server. For example, if you select the U.S., you could choose a server in New York. At this point, ExpressVPN should automatically connect. Your Kindle is now ready for secure, anonymous browsing.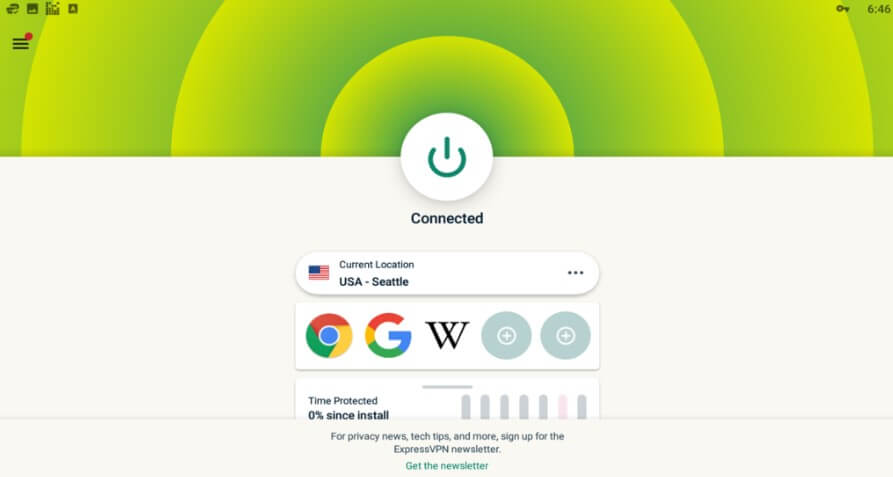 Way 3

Find Help from Amazon Customer Service
---
If the above 2 methods are not satisfactory for you, then try to contact Amazon customer service. Through my testing, customer service can help you solve this problem. After contacting customer service to help lift the restriction, you can unlock the book purchase permission unlimited times. This method only takes about 3 minutes.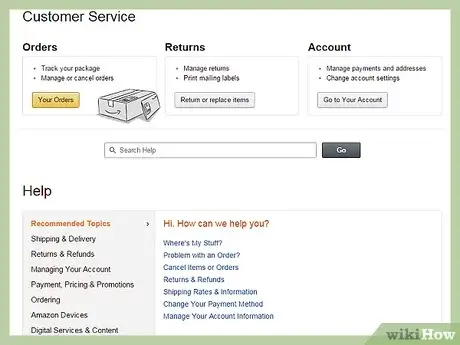 You need to find a reasonable reason to explain to the customer service what you are asking to remove the regional restrictions. For example, I have an account registered in the United States, but I recently traveled to the United Kingdom for business, and I need to remove the regional restrictions so that I can buy the books I want to read. This method is very effective.
[Bonus Tips] The Best Way to Change Location on Your Devices
---
It's worth mentioning that a very popular and safe way to show you a different location online is to change your GPS location. If you want to show a different location online, you can fake your location using a GPS spoofing device. Just like a professional tool called iMyFone AnyTo, it can set any fake location you choose and others won't detect it. Here's how to fake your location with this software.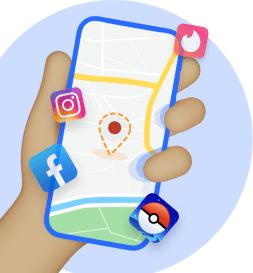 Change GPS Location on iOS/Android
Support both iOS and Android devices.
Plan a route and keep going at a customizable pace.
Search for specific destinations, which is friendly for AR game lovers like Pokemon Go. In addition to solving the problem that your life is very inconvenient due to location problems, it works well with location-based applications you are used to using Tinder, Snapchat, etc.
Watch Video Tutorial to Stop Your Spouse Tracking GPS Location in 2022
(Note: If you have installed iMyFone AnyTo on the computer, drag the video bar to 0:28 to skip the downloading and installation part.)
Step 1: Install and Launch iMyFone AnyTo
Download iMyFone AnyTo on your computer/Mac and then install it. Once installed, open it and click Get Started.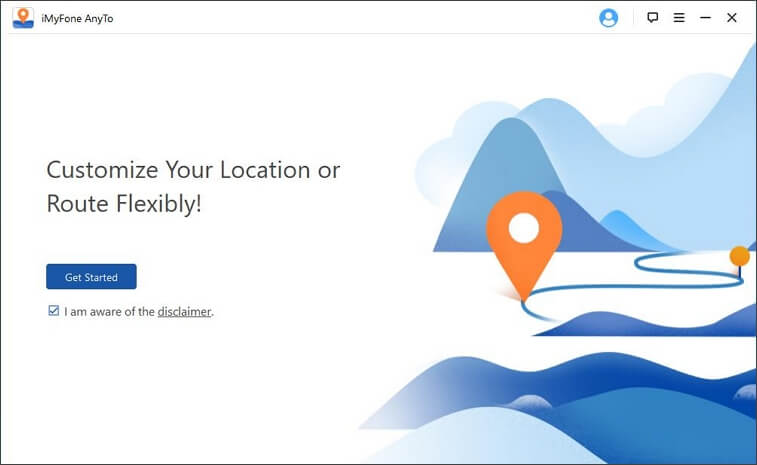 Step 2: Connect the Device to the Computer/Mac
Connect the device (iPad/iPhone) to the computer/Mac using a USB cable. And allow access to the device.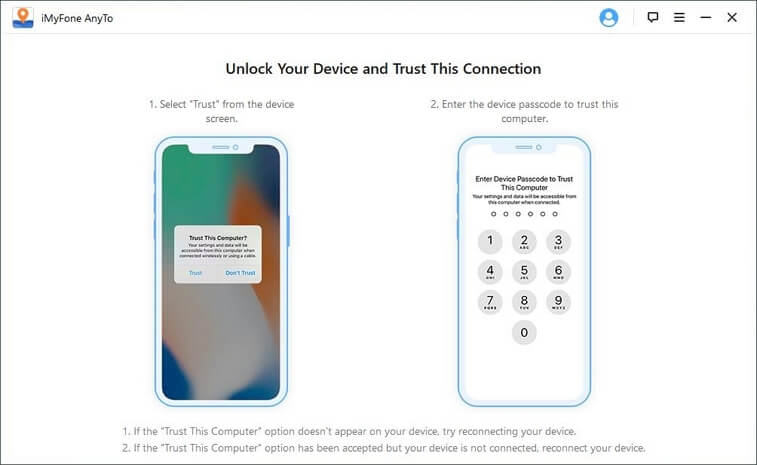 Step 3: Select A Location on the Map
Select the third icon which is the Teleport Mode. Then, choose a location according to your need, you can also search the location by entering the address on the search bar at the top-left corner.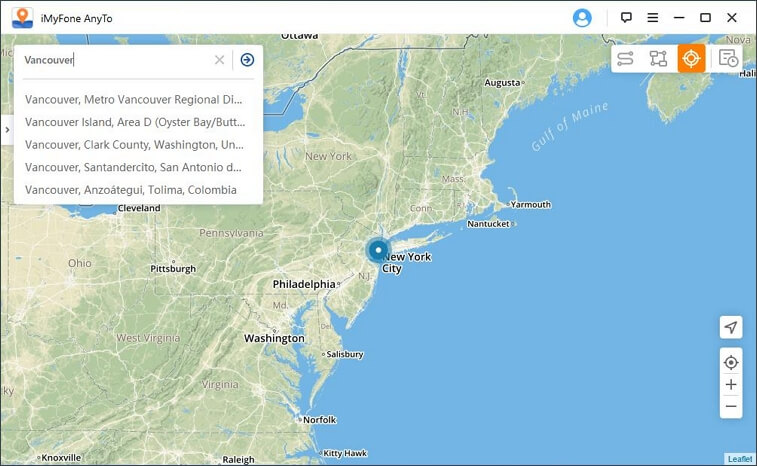 Step 4: Change Location with 1 Click
Once a location selected, a pop-up window will display on the left side. Click the Move button and then you location on the map will be changed immediately.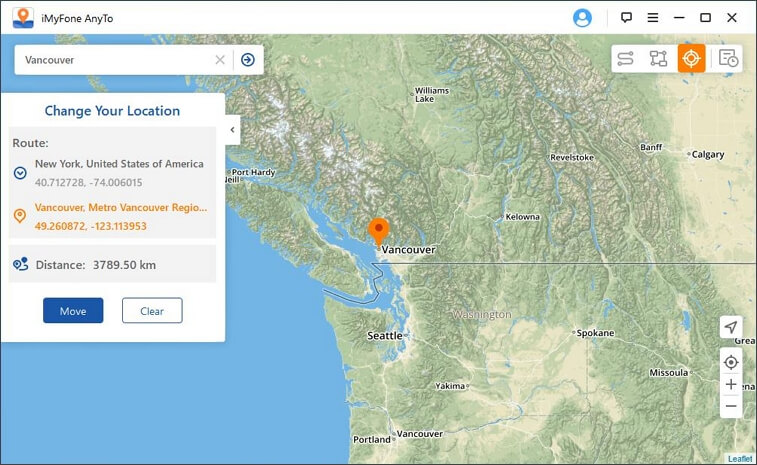 See, your location changed as well. Click the Try It Free button below and try iMyFone AnyTo for free right now!
Conclusion
This article will help you fake your Kindle Location and provide access to all your Kindle Store restrictions and open up a variety of content and books for you to choose from. All in all, using iMyFone AnyTo to modify the location with one click is the most perfect solution, what are you waiting for, download and try it now!