Do you have the same following questions about Snapchat app?
Question
How can I fake a Snapchat location on Snap map?
How do I put my Bitmoji in a false location on the Snapchat?
I want to make more friends on Snapchat, can I fake location on it?
Perhaps there is always a time when you are frustrated with the Snapchat location track. But you don't know how to fake location on Snapchat, like the above questions.
Never mind, this is why I write this blog. Next, you will learn spoof Snapchat location is just a piece of cake.
iMyFone AnyTo
Part 1: What Should You Know about Snapchat Map?
Speaking of Snapchat, you won't be unfamilar. It is one of the most popular social messaging platforms, having an estimated 218 million daily active users worldwide.
As with pretty much every social media app, Snapchat uses your location to enhance the customer experience. The Snap Map, for example, lets you see where friends are, and they can see you.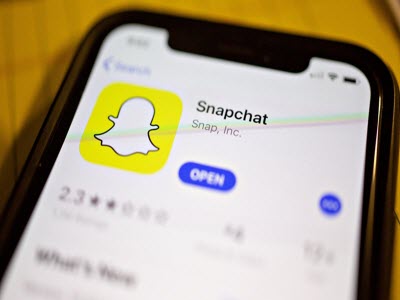 Because of this location feature, sometimes you want to see new geofilters, sometimes you will have privacy concerns or safety reasons, like domestic violence. This is why users want to change their Snapchat location.
Learning how to change location on Snapchat in 2023 is necessary. At first, let's look at what Snapchat Map is.
Introduced in June of 2017, Snapchat Map has been a cornerstone feature for the application for approximately three years. With Facebook and Twitter, for example, you can tag your location in posts, but you CANNOT share it.
Under the hood, Snap Map uses your iPhone's GPS location and reports it to the Snapchat servers. They then use this data to update where you are in the world, and your friends can see that too. As you can see, Snap Map is the improvement of Snapchat location feature.
Reasons to Change/Fake Snapchat GPS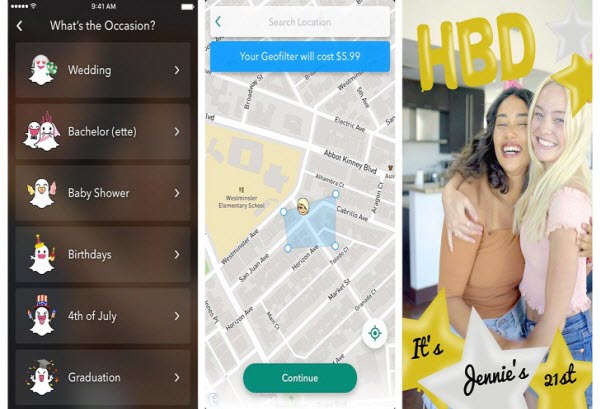 However, some users may not like to expose their locations on Snapchat. What if under some circumstances, you want to fake GPS Snapchat? For example, maybe a wife wants her husband to believe she's at home when she's picking up a secret birthday gift for him. Or you may want to make new friends when you plan to move to another city. Well, here are 3 easy ways to fake Snapchat GPS location are given below.
Part 2: How to Fake Location on Snapchat Easily?
1. Fake Location on Snapchat with iMyFone AnyTo (iOS&Android)
Fortunately, there are software packages that make changing your location a breeze. iMyFone AnyTo is one of the most straightforward iOS&Android location changers around, and typically is the best answer for how to fake location on Snapchat. It's easy to use, which means that anyone can spoof Snapchat location in 1 click on your iOS and Android devices.
iMyFone AnyTo Great Features
1-Click fake GPS location on Snapchat to everywhere else in the world.
Several modes to fake your location on Snapchat.
Change/hide location on Snapchat without jailbreak.
Compatible with all iOS devices (iOS 16 Supported) and Android devices(Android 13 Supported).
A video & step-by-step guide on how to change your location on Snapchat for iOS & Android devices.
Step 1: Download and launch iMyFone AnyTo. Click on Get Started.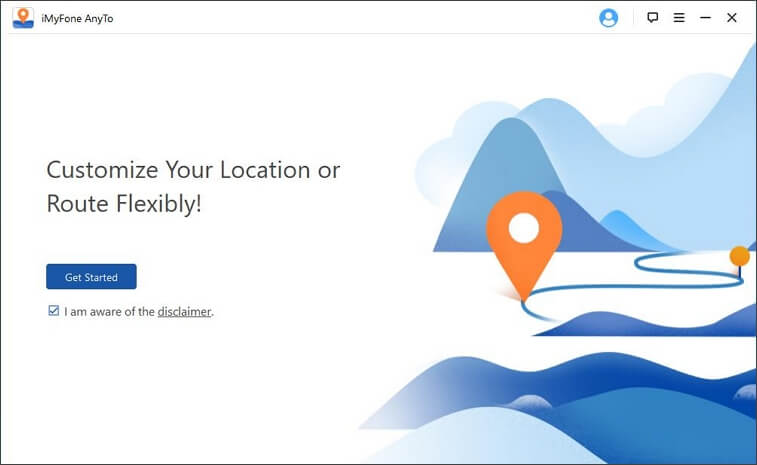 Step 2: Connect your iOS or Android device via USB.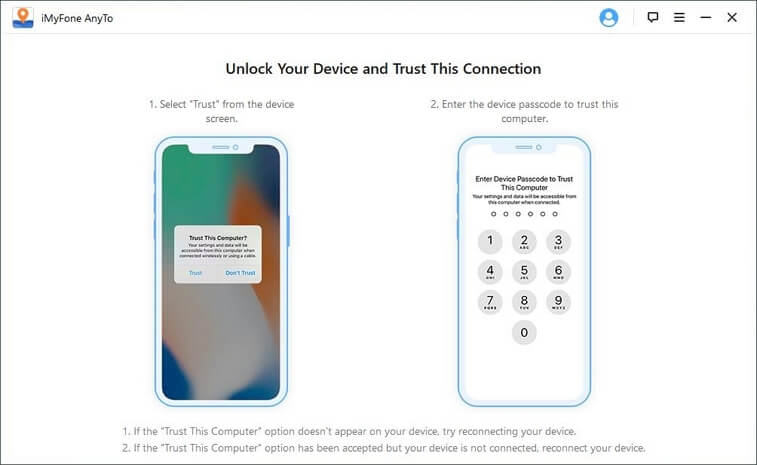 Step 3: Choose the Teleport Mode icon (the third one from the left) in the upper right corner. Just select a spot that you like, using the text field in the upper left corner, or using the mouse.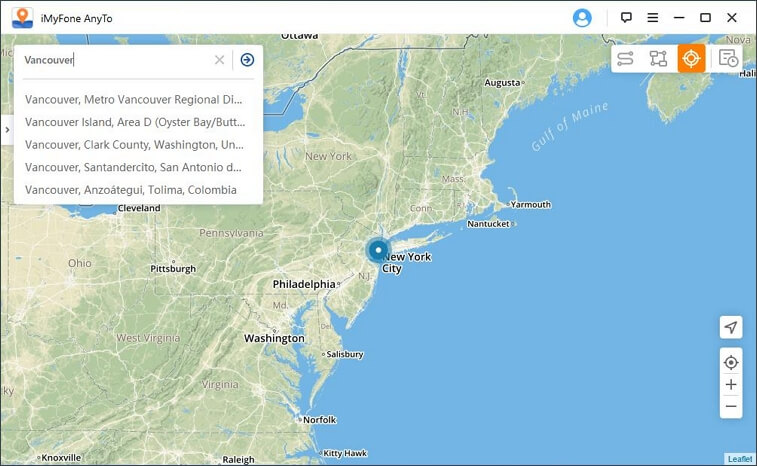 Step 4: Click Move button to teleport to that location.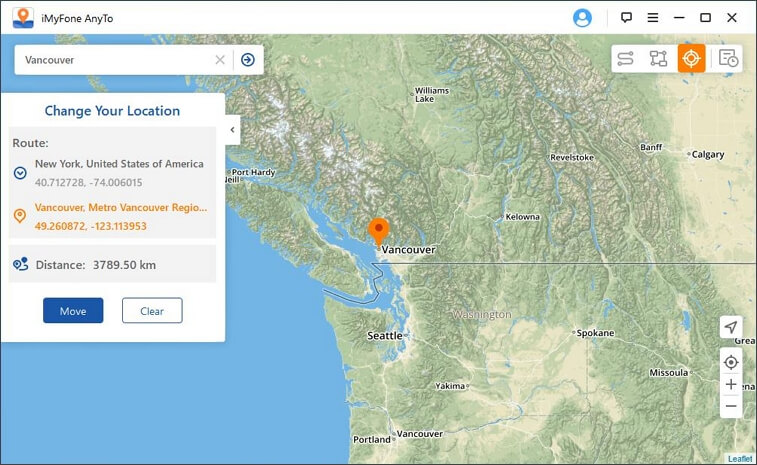 Step 5: In this case, all the location-based applications on your device will be changed to your selected place. You can launch Snapchat Map to check. Now, you can make new friends in other areas by mocking your location on this dating app.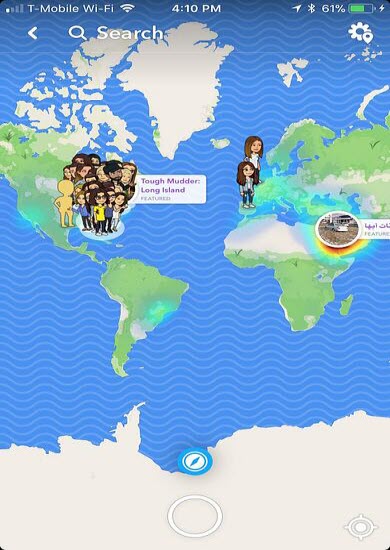 Not only you can spoof location on Snapchat. All the social platforms that are based on location can be changed by AnyTo, including Pokemon Go. Isn't it amazing? To get your device's real location back, you only have to restart your device.
2. Fake Location on Snapchat with Xcode in 2023 (iOS Only)
Apple's developer tools, collectively called "Xcode", also let you fake GPS on Snapchat. Developers frequently need to test their apps as if they were in different parts of the world.
For example, a developer might need to see what their app would look like if they were in Hong Kong versus New York City. That's why Apple included the ability to change location within their Xcode development environment.
While it's original intent was to help app developers, you'd better to have some Technical Skills to use it for how to fake your location on Snapchat!
To get started, you will need the following:
A Mac computer
Apple ID and the password
An iPhone with Snapchat installed
If you don't remember the password, you can use best iMyFone AnyTo in the Part 2.1 without Apple ID password to change location.
The following steps require a little bit of knowledge of Xcode, so you have to follow it carefully.
Step 1: Download Xcode from Apple store and open it. Click on Create a new Xcode project.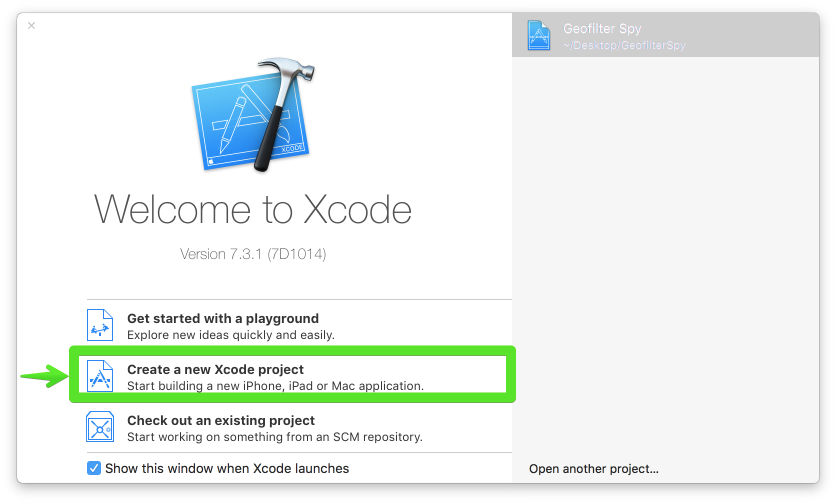 Step 2: Select Single View Application. Give it a name, organization name, and organization identifier. You can name it anything you would like.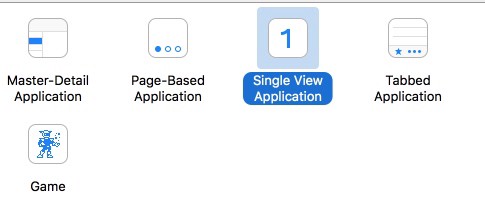 Step 3: Click Next and then save it to your disk. Click Create.

Step 4: If you see a warning about No matching provisioning profiles found, click on the Fix issue button. Otherwise, go to the next step.

Step 5: Plug your iPhone into your Mac.
Step 6: In the top left of the window, you should see your project name and a device type beside it (something like iPhone XS Max). Click on the device type. You should see a scroll list.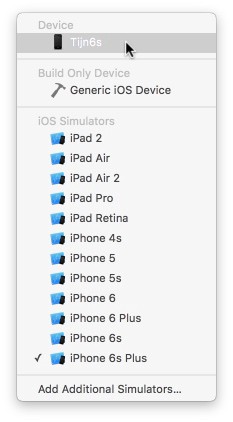 Step 7: At the top of the list, your device should be there. Click that.
Step 8: The app will now deploy. You may need to unlock your device to continue.
Step 9: Go to the Debug menu in your Mac's menu bar and mouse over Simulate Location.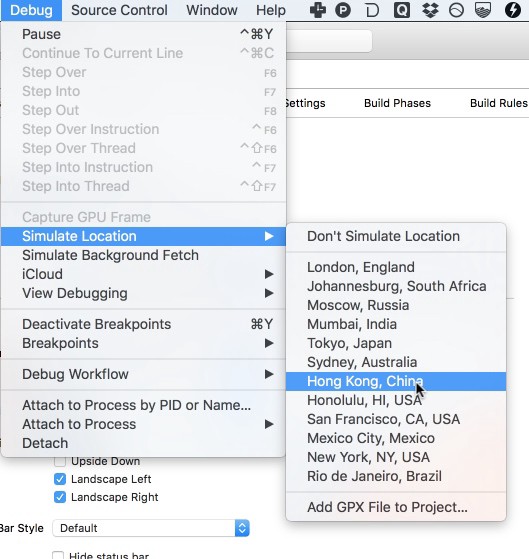 Step 10: You'll see a list of locations and the option to add a GPX with a custom location. Select the city you want. Now, your iPhone's location will magically be in the city you selected! You can close out Xcode and verify this in Maps.
Note
You can switch between different locations without exiting Snapchat. And you just need to cancel your snapchat after changing your location. But sometimes it may not work when you frequently change the location.
3. Change GPS Location on Snapchat with Cydia Apps (iOS Only Jailbreak Needed)
If you have a Jailbroken iPhone, that likely means that you have Cydia installed, which lets you custom load any app bundle that you want. Fortunately, there's a custom-built version of Snapchat called "Snapchat ++ Phantom for Snapchat", which has the option to fake your location right within the app.
If all you care about is how to change your position on Snap map and you don't care about adjusting your coordinates on any other app, this method might work for you.
If your iPhone/iPad has not been jailbroken, try iMyFone AnyTo to fake Snapchat location.
To use Snapchat++, please follow these instructions.
Step 1: Download the Snapchat++ IPA as well as Cydia Impactoron on you iPhone.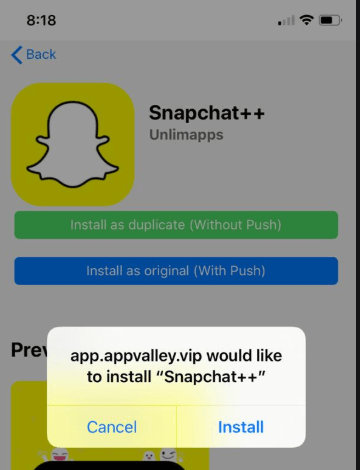 Step 2: Then connect your iPhone to your computer.
Step 3: Load up Cydia Impactor. It should find your device.
Step 4: Drag and drop the IPA into Cydia Impactor. Then enter your iTunes credentials.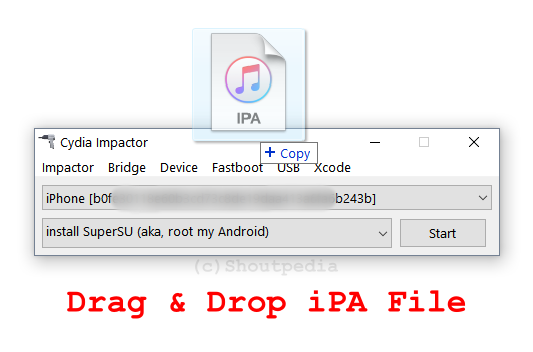 Step 5: Verify the app is now on your iOS device. You should go to Settings > General > Profile and Device Management.
Step 6: Look for your iTunes account. Tap Trust. You should be able to load up the Snapchat++ app now!
Step 7: Once the app has been installed, click the location icon at the top right-hand corner. Choose the spot that you prefer to and tap Confirm. Then your location on Snapchat will be changed to the place that you want.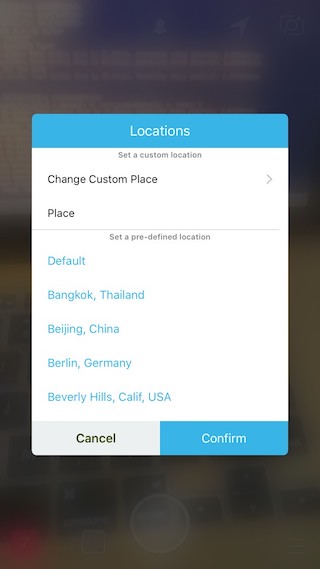 Note
If you get any errors running the application, typically closing it out and waiting for them to go away will do the trick. However, for the most part, Snapchat++ is reliable.
4. Change GPS Location on Snapchat with Fly GPS(Android Supported)
Fly GPS app for Android is also available to support you with a joystick for Pokemon Android GPS Location Changing. So perhaps you would like to virtually travel another region of the globe, utilizing GPS coordinates to find uncommon or legendary Pokemon. Just follow our 6-step instruction to install Fly GPS fast on your Android phone/tablet and change your location:
When the app is successfully downloaded, scroll the notifications bar down and tap the application file.
A blocked Install pop-up message will be shown. Click on the Settings.
And then tap on the checkbox Unknown sources.
The following screen will show in the pop-up Unknown Sources. Ensure that this box is marked as enabled by Allow this only installation. Finally, tap OK.
Click on the button Install.
In only a few seconds, your Android app will be installed.
Part 3: How to Hide Location on Snapchat?
If you would like to hide location on Snapchat Map instead of changing it, you can easily hide location on Snapchat on your iOS device with following guide.
Step 1: Launch the Snapchat app.
Step 2: Go to the Camera, Friends, or Discover screen. Tap on the magnifying glass icon.
Step 3: Now, tap Map and the cog icon.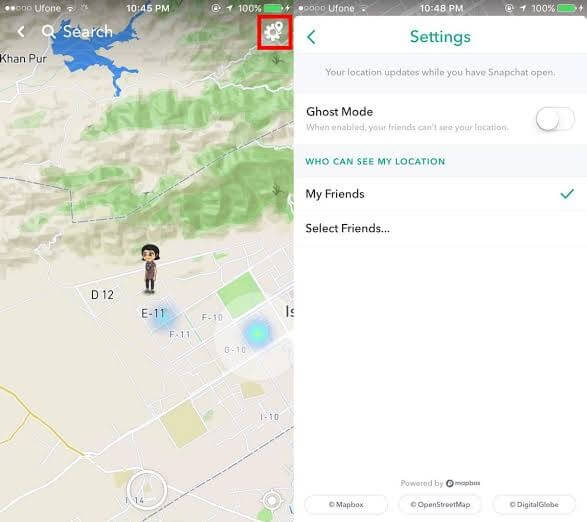 Step 4: Set your location visibility to Ghost Mode. And choose a duration that you prefer to.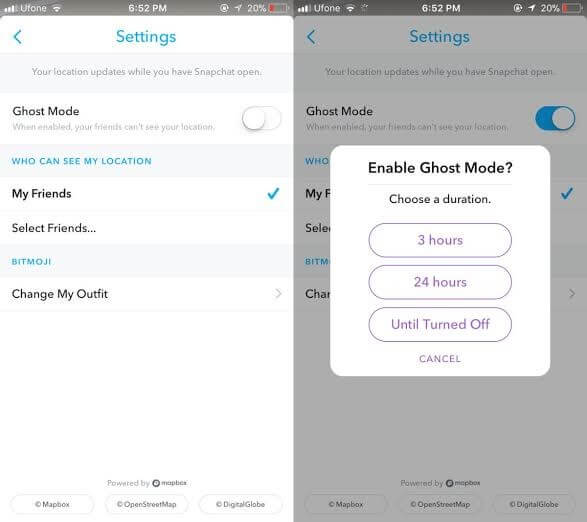 With your location set in Ghost Mode, Snapchat will not broadcast it for anyone to see. You can also achieve this by revoking permission for Snapchat to access your GPS location within the Settings > Privacy > Location Services > Never Allow Location Access for Snapchat section on your iPhone.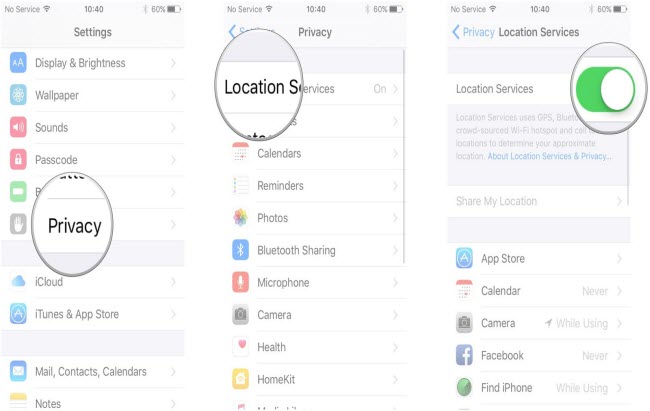 Part 4: Hot FAQs You Should Know about SnapChat
1 Can I Log into SnapChat without App?
Yes, of course you can. You can log into SnapChat online. Just go to snapchat website and log in with your username and password and then you can log in to Snapchat online.
However, if you log in SnapChat online, your Snapcode won't be shown, this is a little bit troublesome once you want to send your SnapChat profile to visitors.
---
2 Can I Monitor My Child's SnapChat? Can Someone Track My Snapchat?
Technically the answer to this question is Yes. You can use some spyware app to see what your children are sending on SnapChat.
---
3 Should I Let My 14 Year Old Have SnapChat?
SnapChat has some mature content, so it is not recommended to let your 14 year old have SnapChat. SnapChat is more appropriate for teens 16 and above.
---
4 Can I Use SnapChat App on a Computer?
Of course, just install an emulator like BlueStacks on your PC. If you install emulator on your computer, it will work like an Android system and then you can run SnapChat app on your computer.
---
5 How do you get fake location filters on Snapchat?
Fake location filters are an interesting feature of Snapchat. But only a few users are aware of faking locations. There are few steps that one has to follow for fake site on Snapchat filters.
To add the feature, installs the app Phantom for both Android and iOS phones. It is available in Tweakbox, a third-party app.
Step 1 - Open the Settings and tap a finger on Phantom from applications.
Step 2 - Set-up with options as per requirement.
Step 3 - After completing the setting's options, open the Snapchat application.
Step 4 - Find the location, tap on it to change or fake the location.
Step 5 - Tap on dismiss for spoof location. Then move until you find the place.
Step 6 - After finding your location, hold by tapping till the map disappears.
---
6 Is it possible for Snapchat location to be wrong?
Yes, the Snapchat location can be wrong. It entirely depends on the user who is providing the background. If your friend offers a fake location on the map, it is simply to lie to you. Or have some fun with friends. But if you are in doubt about the map of snap chat, it is accurate.
After zooming in on the map, a person can see the appropriate location. So, the map location can never be wrong. As they know how to fake location on Snapchat map?
If you find any fake location on Snapchat from any of your friends, then it is not because of the map that runs accurately. But it is due to the changing of the location by the user.
To Conclude
We've taken a look at 3 possible ways for how to fake location on Snapchat. The first, and most straightforward is to use iMyFone AnyTo which doesn't require jailbreaking or technical skills. You can bypass geo-restrictions on those apps pretty quickly. While the other 2 methods are too tricky. In this way, you can open a new world of making new friends. Pretty cool!
In short, iMyFone AnyTo location changer is the recommended solution for changing your GPS location on Snapchat. Right now, start enjoying your fun by downloading it free.