[2023] Best Ways to Fake Location on Bumble (Never Miss)
Category: Change Location
5 mins read
Since its inception, bumble has taken the online dating world by storm. It was founded with a view to addressing the many shortcomings of Tinder that users continually reported.
It should not come as a surprise that the founder of Bumble was also a co-founder of Tinder, who fell out with other Tinder executives over how to move the company forward.
Like all other dating apps, locations feature in Bumble is a very significant part of business; however, not without its shortcomings. In this article, we provide a fundamental guide on how you can fake your GPS location on Bumble.
How Does Bumble Geo-Location Work?
1

How Does It Work?

Like most smartphone apps today, Bumble's geo-location feature works in 2 main ways:

GPS geo-location
Manual setting of a location

For the GPS method, Bumble accesses GPS data stored in your phone to automatically facilitate updates to the app. The other method allows the device owner to manually set their current location. It's a pretty basic and common process, so there's nothing much to worry about.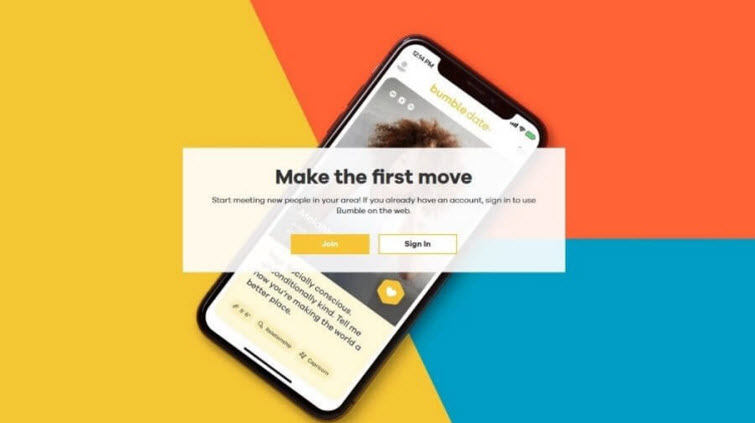 In regard to how Bumble works, it functions much like most dating apps we have today. Normally, you would set a certain radius (distance) within which you want to receive matches. Say you set it so that you receive matches within 20 miles of your current location, Bumble will do just that. However, it is important to note that some users of Bumble have reportedly received matches from other locations - particularly after having visited said location (and returned). So, they may receive matches that include those within their current location as well as those from the place they had visited. According to the users, though, the issue clears up after a few days.
---
2

Why Would You Want to Change Your Location on Bumble?

1. Bumble Forces You to Enable Location Tracking

As part of the requirement, when creating an account in Bumble, the company asks you to enable location tracking. Without doing this, your account will not be activated. Bumble uses your current location to show you matches that are nearby, partly because most people are not interested in a long-distance relationship. If you turn off location tracking, Bumble will force you to activate it.

2. Bumble Tracks Your Location When You Travel

When you go online while traveling, say for a road trip, Bumble will keep updating your current location and show you potential matches along the way. Also, when someone sends you a message, Bumble updates your current location. This obviously creates safety and privacy concerns, which brings us to the last point.

3. To Maintain a Sense of "Privacy"

Perhaps the one upside to old-fashioned dating is that you get to decide when and how to reveal your location (place of residence). With online dating apps such as Bumble, this is taken away from you.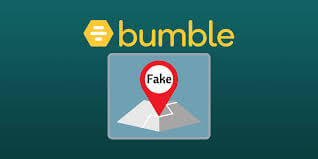 Change Your Location On Bumble by Official Way
All apps are man-made, and glitches occur sometimes. A bug in the system may make Bumble display the wrong location; or, you may be living in a deeply remote area but want to display your location as being in the nearby town or city. Bumble may fix this for you when you put in an official request. Here's how you do it.
Steps to Make the GPS Location Changes the Official Way
Step 1. Launch Bumble app on your phone and tap on your profile.
Step 2. Navigate to the bottom of the screen and tap "Contact & FAQ".
Step 3. Next, follow this path: "Contact Us > Report a Technical Issue > (Fill out the form properly outlining your issues)".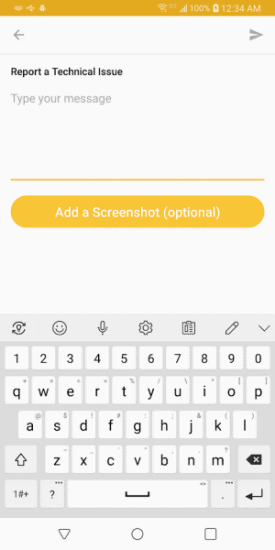 This has to be within a reasonable request. For instance, your location is not going to be moved from Los Angeles, California to Rome, Italy, okay? Also, you can't exploit this feature by using it several times. Though it is permanent to fake location on Bumble, it is not flexible.
Fake Location on Bumble with 1 Click
Thanks to the concerns addressed in the previous section, you may be asking yourself whether it is possible to trick Bumble by faking your current location. Well, the answer is yes. There are a few methods to achieve this. The first one is through an app called AnyTo – developed by iMyFone.
Now, iMyFone AnyTo is an iOS location changer that allows Bumble account holders with an iPhone/iPad to spoof their location in a very easy and straightforward process. Anyone can spoof Bumble location within 3 minutes. So, before we break it down for you, let's highlight this app's features.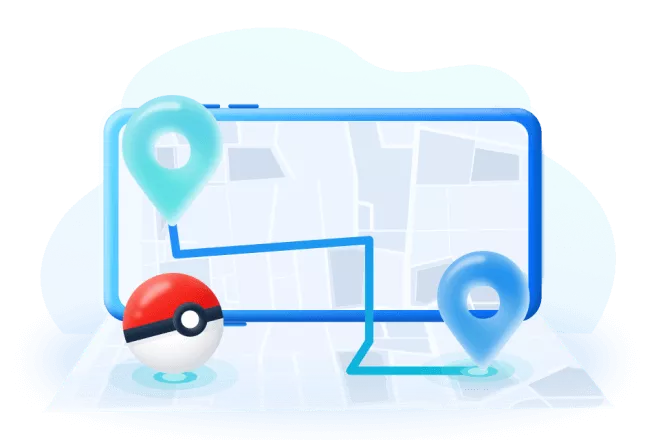 Key Features:
Set fake coordinates in Bumble to any place by one click without jailbreak.
Support to change location on Bumble and other location based applications like Grindr, Tinder and SnapChat.
Share different locations on Bumble with friends and family.
Prevent you from being tracked after faking location.
Support to manage the GPS Location on five different iOS devices.
A Step-by-Step guide for Faking Your Location On Bumble - Support iOS 16
Step 1: Connect iPhone to the PC/Mac
Launch iMyFone AnyTo on your Windows PC/Mac (you can click the Try It Free button above to download it free). Click the Get Start button.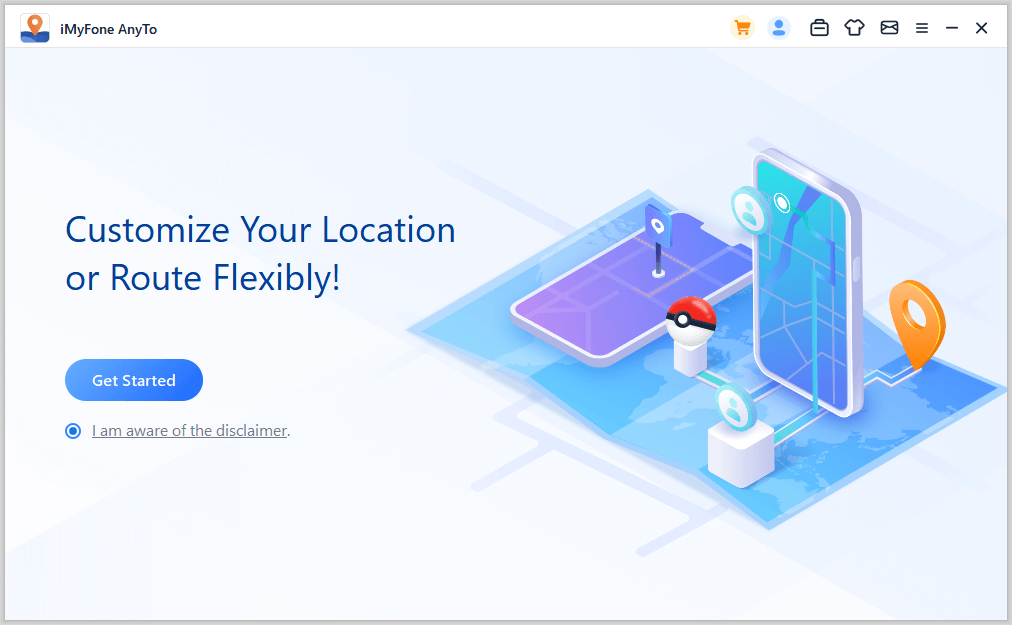 Step 2: Select Teleport Mode
Choose the third icon on the upper-right corner - Teleport Mode. Then you can input an address or zoom and drag the map to choose a fake location.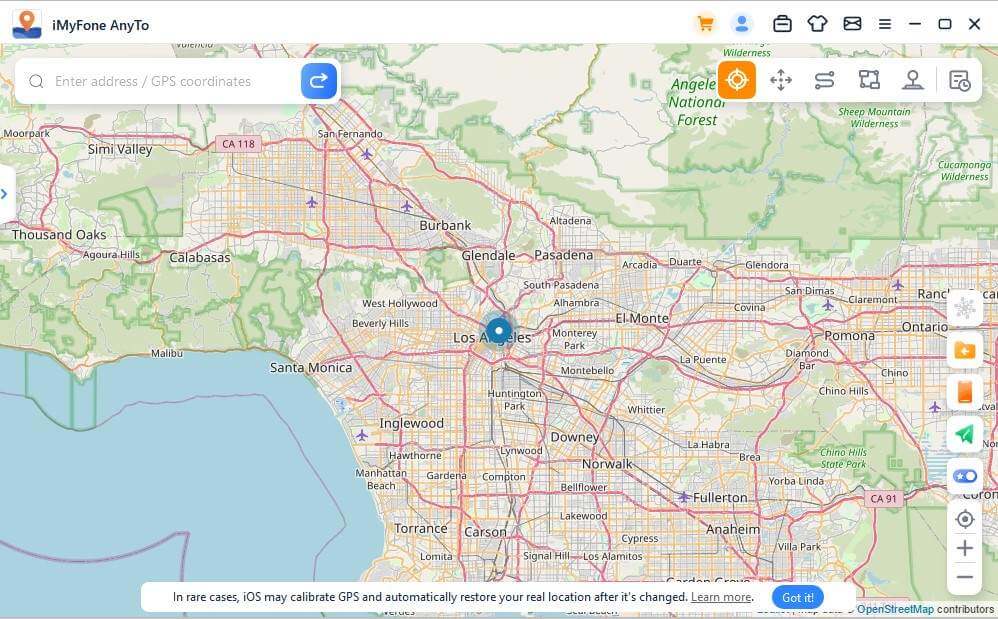 Step 3: Location Changed on Map
Now just click the Move button to change your location on the map to this new location!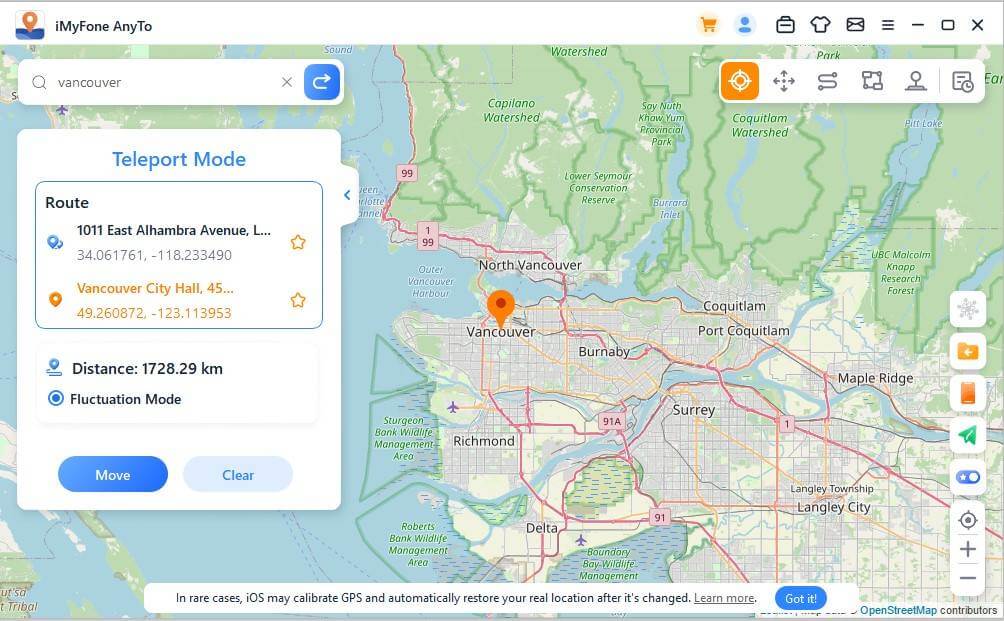 Fake Bumble GPS Location on Android Device by Fake GPS Location App
For one reason or another, you may still want to change Bumble location on your Android phone, but are not too keen on doing it the official way. Don't worry. We got you. You don't need to root your phone or do any of that fancy stuff. Just download an app. That's it. Here's how you do it.
Steps to Change Bumble Location on Android Devices
Step 1. First thing's first, enable developer mode in your phone's settings. (We have described how to do this in our previous posts).
Step 2. Next, download and install the Fake GPS Location app from Play Store.
Step 3. Now, navigate the following path: Settings > System > Developer Options > Allow mock location .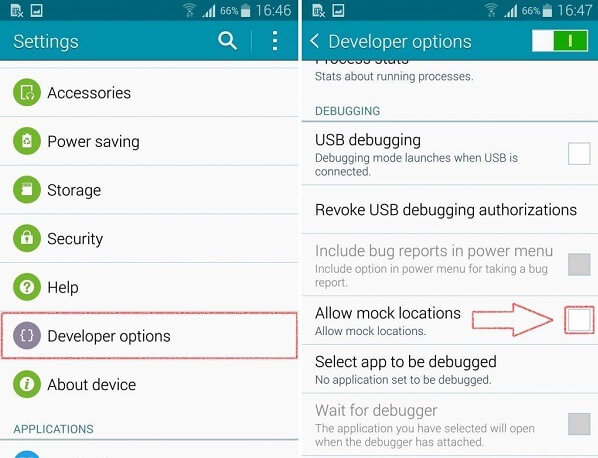 Step 4. Select the mock location app. When you want to display a new location in Bumble, just launch the Fake GPS app and navigate to the location you desire and tap on the green play button on the bottom right.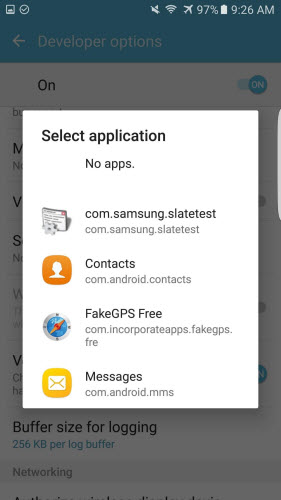 Step 5. Next, launch Bumble, and it will display the new location.
FAQs about Faking Location on Bumble
1

Does Bumble Automatically Update Your Displayed Location?

Yes, but Bumble only updates your current location when you run the app and go online. When turned off, the only location information used is the one it had when you last logged in.
2

How Often Does Bumble Update Your Location in the Background?

While Bumble updates your current location when you go online, it does not display your exact location; just a general location. Updates, as stated before, will only be made when you go online.
3

Is It Possible to Turn Off/Hide Your Location on Bumble?

Yes, you can turn off the location. Users can go into the app's settings and deny permission(s) for location services. Both Android and iOS have this feature. However, you can't hide your location once Bumble locates you. It uses GPS and/or Wi-Fi signals.
4

Can You Tell If Someone is Faking Their Bumble Location?

There is no foolproof way of validating the authenticity of GPS readings. However, it is generally believed that people who have their mock location settings as "on" are likely using a GPS faking app.
Conclusion
Until now, you have learned effective solutions to fake location on Bubmle for iOS & Android devices and everything about faking location on Bumble. For iOS users, it's obvious that using iMyFone AnyTo is much better than the official way, as AnyTo is more flexible in fact. For Android users, you can try fake GPS location App to spoof location.
Change GPS Location on iOS/Android
168,282 people have downloaded it.
Fake iOS/Android GPS location to anywhere in the world instantly.
100% Work with location-based apps such as AR games, social platforms, etc.
Joystick to simulate GPS movement freely when playing games.
Import / Export GPX file to save your favorite routes.
Compatible with All iOS & Android versions.