While playing Pokemon Go, several factors contribute to the fact that how many new Pokemon you can collect on a given day. Of course, if you are living in a city, you'll have comparatively more Pokemon and Pokestops to explore.
However, if you live in a rural area, you won't have as many Pokemon you'd find while exploring the Central Park area in New York. This can make it extremely challenging to complete your Pokemon catching quests and unlock new items.
Fortunately, there's a way to tackle this situation. You can use a geo-spoofing app like iSpoofer and trick the app into believing you're playing the game from a different location. For instance, you can explore the maps of Venice beach in California from any corner of the world.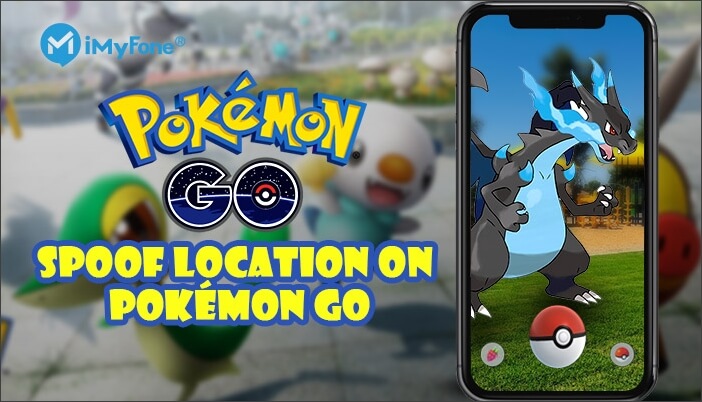 However, recently Niantic caught many people using iSpoofer for Pokemon Go and this got their accounts banned. So, in this guide, we will not only share the download links and installation tutorial of iSpoofer for Pokemon GO. Also, we will share another useful and popular tool - iMyFone AnyTo for both iOS and Android users to spoof Pokemon GO without effort.
Can't wait to spoof Pokemon GO and catch more pokemons? Okay, enough talk! Let's just get started!
Part 1: iSpoofer Former Official Website
ISpoofer's download link is as follows. The official website is currently shut down at the request of Pokemon Go game's officials. It remains to be seen whether the connection can be restored, and with the loss of users, permanent closure of the site cannot be ruled out.
Although the site has been closed, this article provides you with the installation tutorial of iSpoofer. If you find iSpoofer for POGO unstable and difficult to use, I recommend you skip to the third part of this article and check out the best alternative to iSpoofer Pokemon GO - iMyFone AnyTo.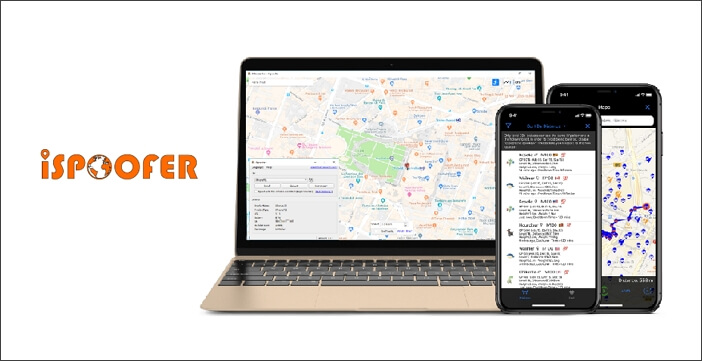 Official Website: https://www.ispoofer.com/
Mobile web page: https://www.ispoofer.com/ispoofer-for-pogo-installation/
PC web page: https://www.ispoofer.com/ispoofer-for-pc-windows-and-macos/
Part 2: iSpoofer Officially Shutting Down?
Yes, recently, we got a lots of information that iSpoofer has been shut down. In Reddit, we can find out there are lot of discussions about the shutdown of iSpoofer.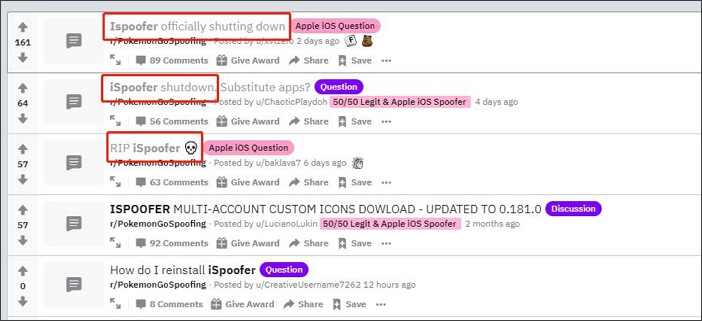 Many iSpoofer users got an email recently which reads:
Your subscription to iSpoofer Pro Plan has been canceled due to the creator deleting the product.

To prove, we visit the iSpoofer offical website and found that it displays "Site Maintenance!". So, it is clear that iSpoofer was get banned indeed.
Definitely, for those players who use iSpoofer to spoof Pokemon GO, it is really a horrible new. We can find so many discussion in Reddit that complained about the sudden change of this spoofing app.


Part 3: Best Alternative to iSpoofer Pokemon GO
Question
As we have already mentioned above, iSpoofer has been shut down. So, is there any spoofer can be used to spoof Pokemon GO? Can I found a new and safe alternative to iSpoofer?
The answers are definitely YES!!!!!
The BEST alternative to iSpoofer is iMyFone AnyTo.
As a best Pokemon GO spoofer, iMyFone AnyTo is a feature-rich location spoofing app for both iOS and Android users. Compare to iSpoofer, it has a comparatively better user-interface that'll help you instantly change your location. The better part of iMyFone AnyTo is that you can use it directly without installing iTunse on your PC, also, you don't have to jailbreak your iPhone when using iMyFone AnyTo. That's pretty convenience right?
Beside of spoofing location, you can use iMyFone AnyTo to plan your customized route or use joystick to make your phone move along, which means, you can play Pokemon GO and catch more types of Pokemon without moving and walking outside!
What make iMyFone AnyTo the BEST alternative to iSpoofer POGO
Spoof location with only 1 click.
Create your customized route to make your phone move along.
No iTunes is needed./No jailbreak is needed.
Control 5 different iOS devices at the same time.
Widely compatible with all iOS devices running iOS 7.0 - iOS 16.
Also support most Android phones, like Samsung, Google Pixel, One Plus, and Motorola, etc.
Now we invite you to watch the video to explore this AMAZING Pokemon Go Spoofer:
Follow these instructions to use a fake GPS location in Pokemon GO using iMyFone AnyTo.
Step 1: Download and install iMyFone AnyTo on your PC. Launch the tool by double-clicking its icon and click "Get Started".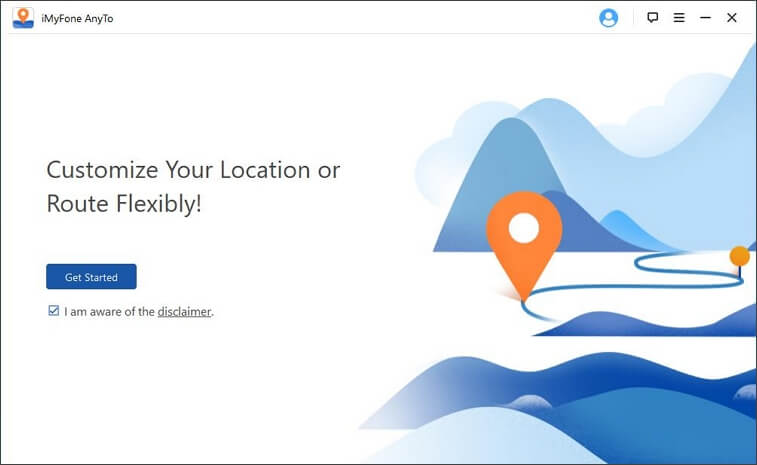 Step 2: Connect your iPhone/iPad/Android phone to the PC via USB. To establish a successful connection, you'll have to unlock the device and tap the "Trust" button.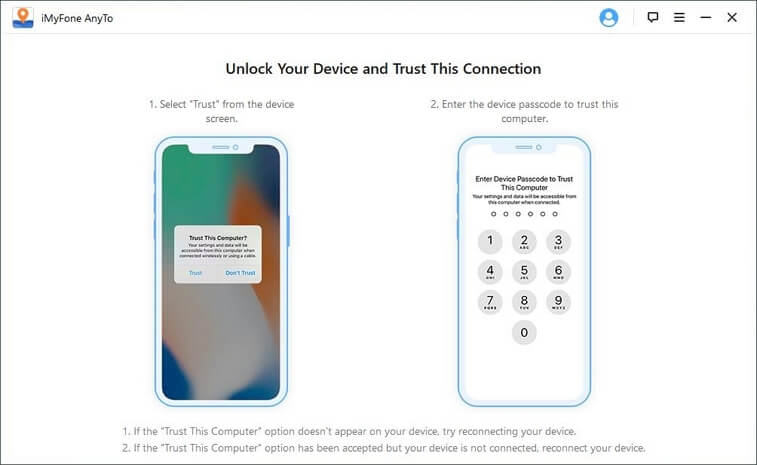 Step 3: You'll be instantly prompted to a map. Click "Teleport Mode" (the thrid icon) in the top-right corner.
Step 4: Now, use the search bar to enter the location name or find it using the GPS coordinates.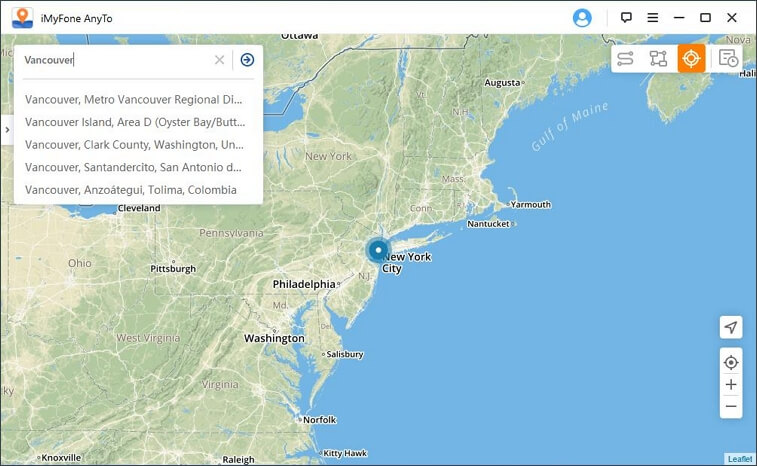 Step 5: Tap on the specific location and click "Move" to set it as your current location.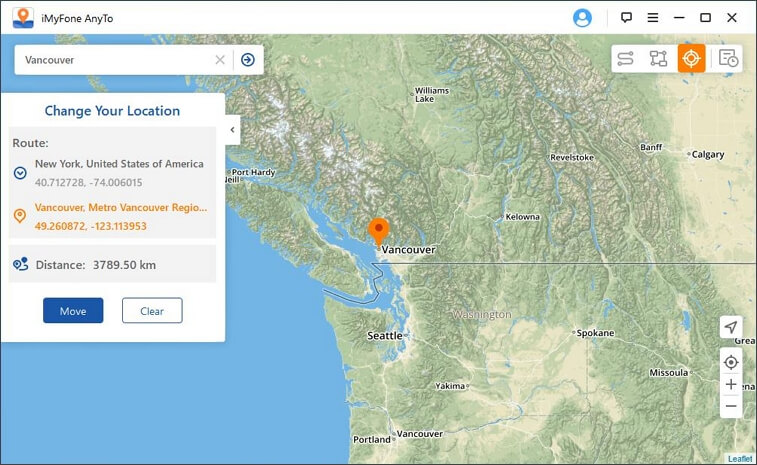 Once your phone's location is changed, you can start collecting Pokemon in a different city. Pretty easy and amazing, right? Start enjoying Pokemon GO with iMyFone AnyTo now!
Part 4: Hot FAQs You May Want to Know
1 Is iSpoofer Shut down?
Yes, since iSpoofer team announced they will end the support for their app, we can be sure that iSpoofer is shutting down. Will they come back? I have no idea. There is still no information about why they close their site and end the support for the apps. As soon as they official responsed this question, we will post them here.
---
2 Can You Still Spoof Pokemon GO in 2022?
The answer is definitely yes. You can find an alternative to iSpoofer for spoofing location in Pokemon GO, and iMyFone AnyTo is the best option.
---
3 Will I get banned for Spoofing Pokemon go? How to Avoid Ban while Spoofing in Pokemon GO?
Even though Niantic announced a three-strike policy against cheating, there are still some safe method you can use for preventing your account from being banned.
1. Close Pokemon GO app before spoofing your location.
2. Stand still for catching, spinning or fighting.
3. Do nothing while under the cool down time.
4. Do not moving too fast while simulating the movement.
---
4 Is iSpoofer Pokemon Go Safe?
Yes, it true. Niantic has been on alert since it originally delivered the Pokémon GO. It has been checking frameworks that fix GPS to undermine gaming, and iSpoofer isn't an exemption. The key with territory spoofing in pokemon is to use it sensibly. For instance, you should make an effort not to take monster bobs or transport discretionarily, as this exhibits that something off-putting is going on with you. In such cases, your record is bound to get precluded. Along these lines, whether or not you need to use iSpoofer or other spoofing app like iMyFone AnyTo in Pokemon Go, try to stay cool and use it to explore the streets normally.
---
Conclusion
Using iSpoofer Pokemon GO to set a fake location in the game was the best way to catch a variety of Pokemon and increase your XP (experience points). Spoofing will also become beneficial when you are too lazy to move out and look for Pokemon. But now, to use a fake location in Pokemon Go, the above-mentioned tools like iMyFone AnyTo will help you change your iphone or Android device's GPS location without any efforts.