Pokémon Go has implemented many methods to stop cheaters. They introduced Pokémon Go cooldowns to avoid players repeating multiple actions in different locations within a short period of time.
Part 1: How Long is the Pokémon Go Cooldown?
If you're new to Pokémon Go and the cooldown concept, this is the time you should wait after using in-game actions. It depends on the distance traveled, the higher the distance, the longer the cooldown. Many actions can trigger cooldowns.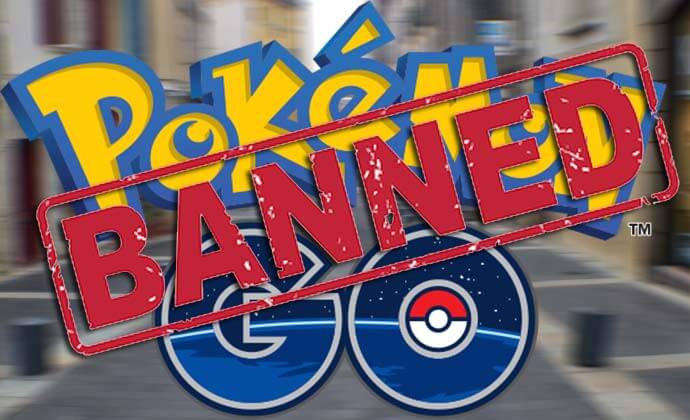 For example, catch Pokémon, Gym Raids/Battles, Spin Pokémon, etc. Also, some actions don't trigger cooldowns - e.g. teleporting, trading Pokémon, hatching eggs, etc. It's important to remember; the cooldown doesn't depend on any cheating apps you use. They cannot control or remove cooldowns.
Part 2: How Does Pokémon Go Cooldown Work?
Pokémon Go uses cooldowns to prevent players from cheating in the game. Since it uses GPS, you will get caught if you perform multiple actions in a row. To bypass this detection, you have to wait a predefined cooldown time between 2 positions.
This time will be based on the distance between the 2 locations. In general, the rule is to wait 2 hours after your last action before committing anything to the new location. For example, if you had a fight at the gym at the A location at 2pm, you should wait until 4pm to do anything at the new B location.
Part 3: Pokémon Go Cooldown Chart to Avoid Soft Ban
To avoid any soft bans, you should strictly follow the cooldown chart we discuss below. Cooldown is directly related to distance. The cooldown only starts when you perform an action to mark your location, and you will need to wait until the cooldown expires before performing any actions at the new location.
| Total Distance | Waiting Period | Total Distance | Waiting Period |
| --- | --- | --- | --- |
| 1 Km | 30 s | 250 Km | 45 Min |
| 5 Km | 2.5 Min | 375 Km | 54 Min |
| 10 Km | 7 Min | 460 Km | 62 Min |
| 12 Km | 8 Min | 565 Km | 69 Min |
| 18 Km | 10 Min | 700 Km | 78 Min |
| 26 Km | 15 Min | 800 Km | 84 Min |
| 42 Km | 19 Min | 900 Km | 92 Min |
| 65 Km | 22 Min | 1000 Km | 99 Min |
| 81 Km | 25 Min | 1300 Km | 117 Min |
| 100 Km | 35 Min | >1500 Km | 2 H |
[Bonus Tips] You Have to Know about Pokémon Go Cooldown
1

What Actions Trigger a Cooldown Period?
---
In Pokémon Go, some in-game actions trigger CDs (CD: Cooldown). Here is a list of actions that will trigger the cooldown.
Actions that trigger cooldowns:
1. Catch any wild Pokémon (including Pokémon from Incense, Lures and Meltan Boxes).
2. Accidentally dropped the Pokéball on the capture screen.
3. Feed berries to wild Pokémon or raid bosses.
4. Spin the PokéStop (even if the bag is full or spin is limited).
5. Place the defensive Pokémon in the gym.
6. Heal Gym Guardians with berries (only if you are near the Gym).
7. Fight the guards of the gym.
8. Let Pokémon escape from you.
9. Use Gotcha or Pokéball Plus to spin PokéStops or catch Pokémon for you.
After performing the above 1-9 actions in the game, if you perform any of these 9 actions again, the game will automatically determine whether the player is likely to reach this position based on the time and distance you travel.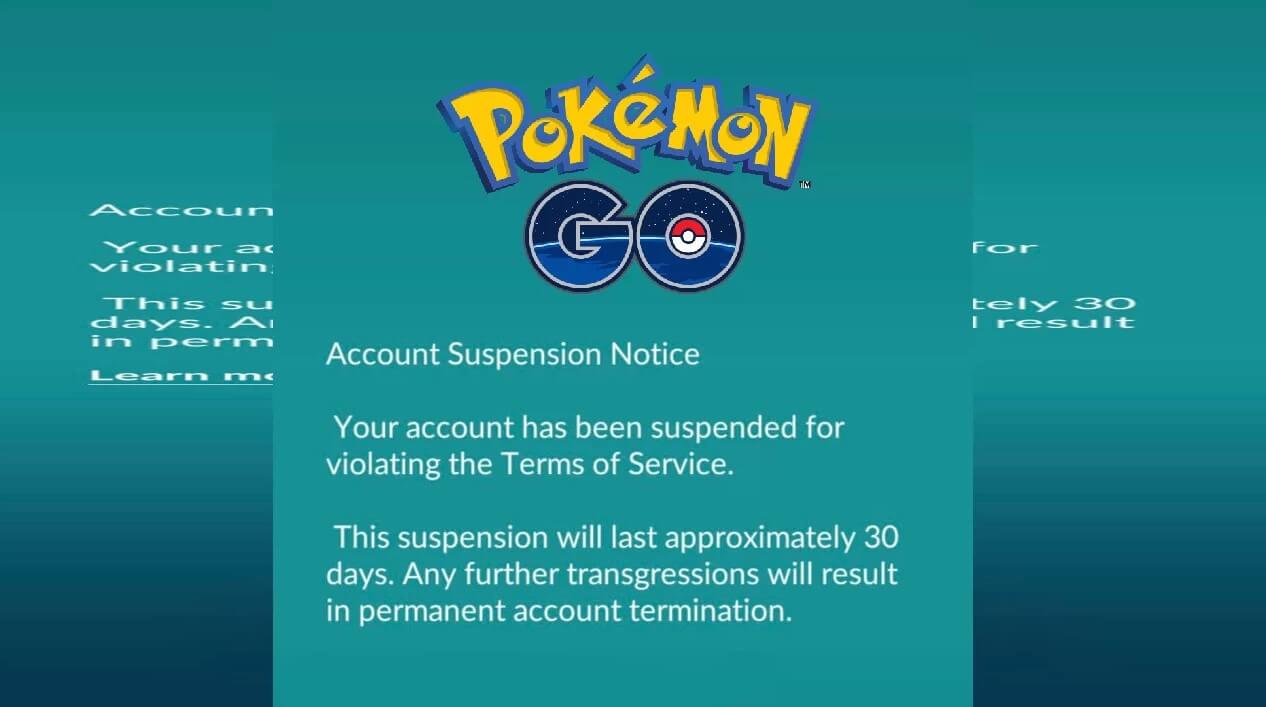 For example, if you catch a wild Pokémon in New York at 8:00am, spin a Pokéstop in Japan at 9:00am. The game thinks you're cheating because you're moving too fast, and it triggers corresponding penalties, such as house arrest.
Q What happens if the game account is under house arrest?
If the CD warning is triggered multiple times, the game account will be placed under house arrest. After that a "try again" error pops up when you try to spin the Pokéstop, you won't be able to catch the Pokémon, etc. Soft bans usually last 30-60 minutes.
---
Actions that do not trigger cooldowns:
Let's see what situations don't trigger the Pokémon Go cheat cooldown. That said, you can do any of the following without being reminded. Also, if you don't trigger the cooldown, you can change the location to anywhere.
1. Teleport to a new location.
2. Encounter wild Pokémon.
3. Treat with berries
4. Gym Guardian (only when you are away from the gym).
5. Get a free Raid Pass by clicking on the gym (don't spin it).
6. Automatic walking (without grabbing or spinning).
7. Hatching the eggs.
8. Claim tasks and weekly rewards.
9. Catch bonus Pokémon from quests.
10. Speed ​​raids.
11. Send and open gifts.
12. Use items (potions, resurrections, TMs, evolution items) on Pokémon.
13. Unlock secondary moves for Pokémon.
14. Evolve Pokémon.
15. Power up the Pokémon.
16. Transfer the Pokémon (delete it).
17. Transfer Pokémon to your Nintendo Switch.
18. Trade Pokémon.
19. Take pictures of Pokémon.
20. Change your buddy Pokémon.
21. Get buddy candy by walking.
22. Use incense, lucky eggs or stars.
23. Remove items from your bag.
24. Player-versus-player (PvP) combat.
25. Team leadership training (fighting Blanche, Candela or Spark).
26. Place bait or special bait on PokéStop.
27. Buy Pokécoins and items from the store.
28. Change the appearance of the avatar.
29. Encounter and capture photobomb Pokémon (Smeargle, Party Hat Pikachu, etc.).
2

How to Cheat in Pokémon Go to Avoid a Soft Ban
---
iMyFone AnyTo is a professional software for modifying location functions, with built-in security features that allow you to spoof without the risk of house arrest.
Now we invite you to watch the video to explore this AMAZING Pokémon Go Spoofer:
So how do you think about it? Cool, isn't it? To get iMyFone AnyTo to fake GPS on Pokémon Go, you can click the Try It Free button below to free download it.
iMyFone AnyTo is voted to be the best GPS changer for iOS and Android device. It can change GPS location on the phone to anywhere you want. So with it, you can fake GPS on Pokémon Go flexibly.
What can iMyFone AnyTo do? Here are some main features of it:
Change GPS location on iPhone and Android device to every corner of the world.
Work perfectly with location-based apps, such as Life360, Tinder, Grindr, Pokémon Go and other AR games.
It has 3 modes to fake GPS in Pokémon Go. You can directly choose a specific destination, or create a virtual route to move along in the game.
Support all of the iPhone or iPad models, and most Android devices.
100% clean and safe, no jailbreak or root needed.
Support 5 iOS devices at the same time.
View the step-by-step guide on how to fake GPS on Pokémon Go with iMyFone AnyTo. It's pretty simple so we hope everyone try it out.
There is a Cooldown Timer function in the teleport mode of iMyfone AnyTo.
When you want to use the Teleport Mode to modify the position with one key, you can turn on the Cooling button in the lower right corner of the product interface, and the Cooling Timer will appear at this time.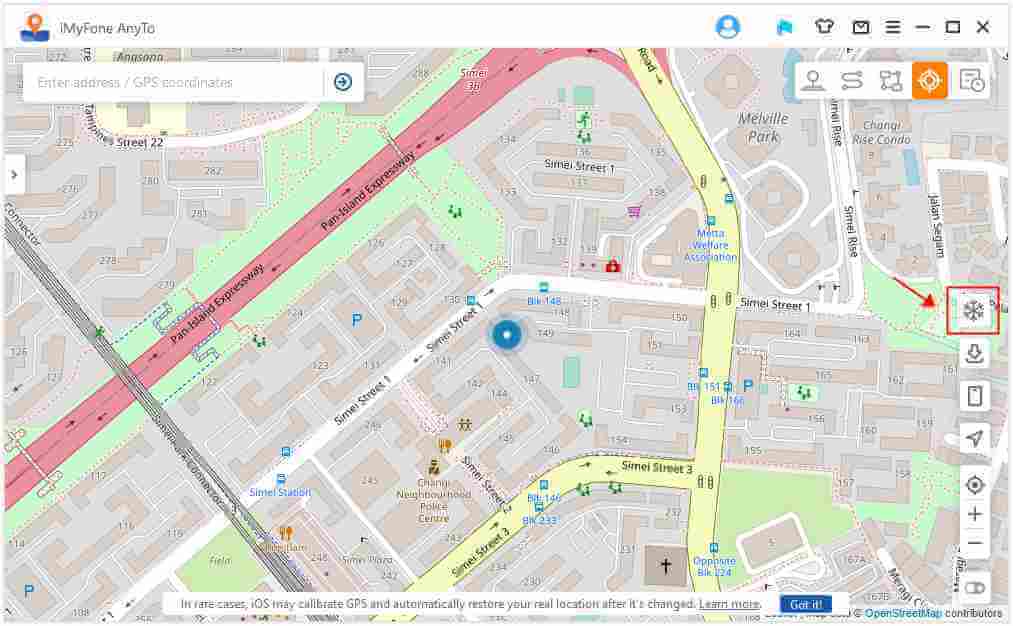 When you select the desired location and click to move, the timer will calculate the corresponding cooling time according to the distance. It is recommended that you do not do the above 1-9 actions before the countdown is over. Other actions to avoid being under house arrest by the game.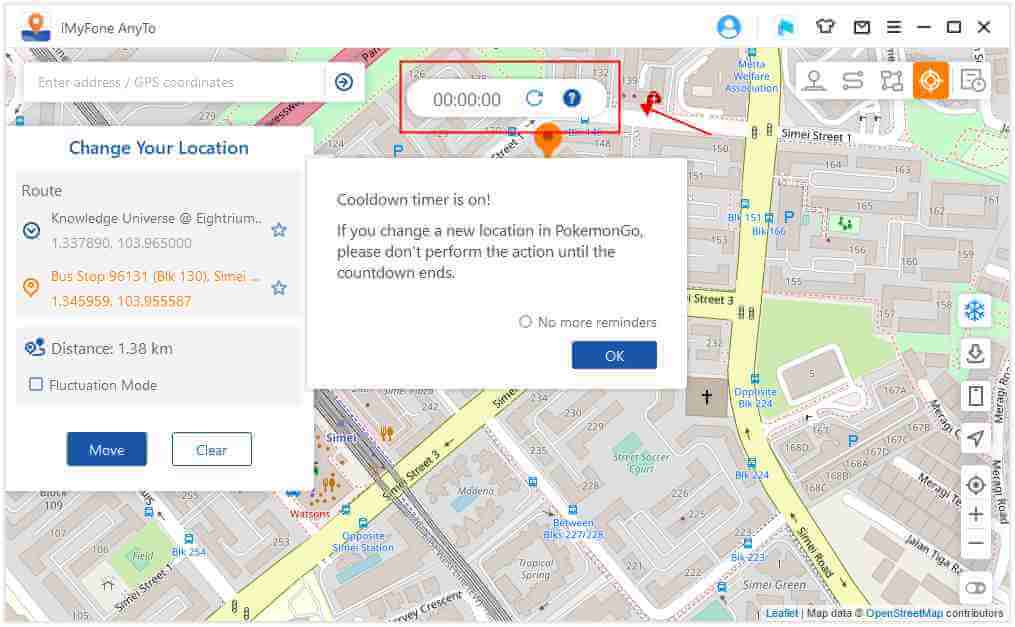 Click Reset, the countdown will be cleared, and the countdown will recalculate the time when you modify the positioning next time.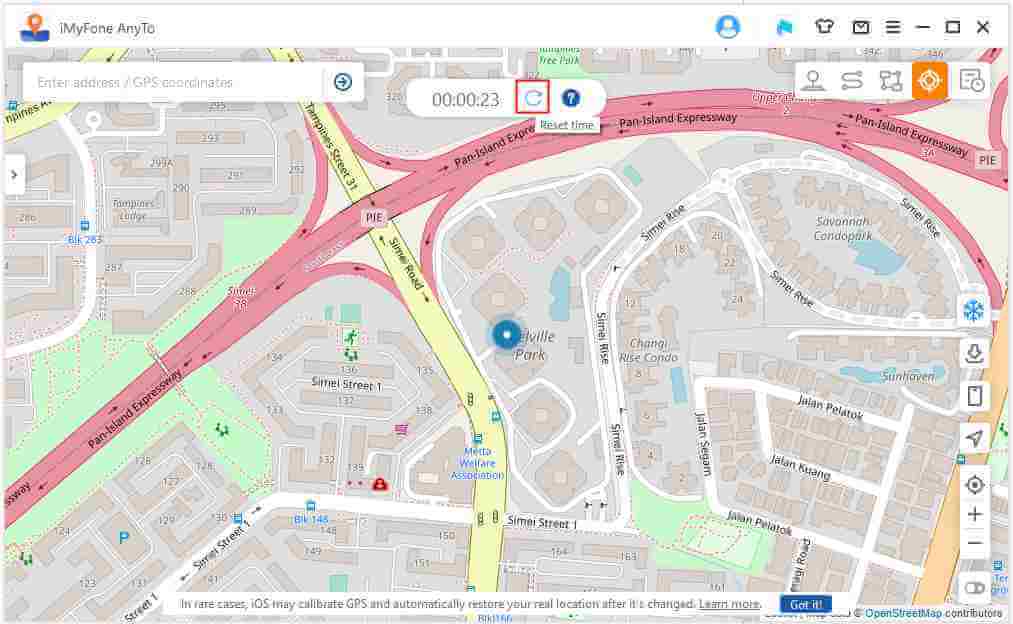 When you don't want to use the cooldown timer, tap the cooldown button again to turn it off.
Recently, this software has also launched a 1-click catching function - PG Plus Assistant for Pokemon Go Plus, which is undoubtedly another major benefit for Pokemon Go players.
So how do you think about it? Cool, isn't it? To get iMyFone AnyTo to fake GPS on Pokémon Go, you can click the Try It Free button below to free download it.
---