Trading is one of the most useful features in Pokemon Go. If you're a veteran player, you can reap the full benefits of Pokemon Go trading and get your hands on those lucky Pokemon easily. But, trading in Pokemon Go is slightly different from other games in the franchise. You can't simply go out and start trading with a random person. Instead, there are certain guidelines that you must remember to trade successfully in Pokemon Go.
To help you understand more precisely, I've compiled a detailed guide on how to get started with Pokemon Go trading and trade items with your friends in the game.
Part 1: Pokemon Go Trading Criteria
As I said, trading in Pokemon Go is different from other Pokemon games. There is a dedicated criterion that you'll have to follow to trade in Pokemon Go.
1) Be level 10 or above

In Pokemon Go, players are only allowed to trade items if they are at a Level 10 or above. So, if you've just started playing Pokemon Go, you might have to first get more XP and increase your level.
While there are different ways to level-up in Pokemon Go, the following few tricks will help you quickly reach Level 10.
Mass raiding is the best way to increase your XP in Pokemon Go. For each mass raid, you'll get 10,000XP, which you can even double using a lucky egg.
Instead of regular raids, it would be better to battle 5-star legendary rates and defeat the raid boss. This will give you 10,000XP and again you can double these points using a lucky egg.
Using curveballs to catch Pokemon will give you extra XP in the game.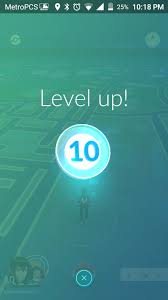 2) Be friends in Pokemon Go with the trainer you are trading with

So, once you're at level 10, the next check-point would be to ensure that you're friends with the trainer, with whom you want to trade, in Pokemon Go. As per the guidelines, only friends can participate in Pokemon Go trading.
3) Be within 100 meters of the target trainer in real life

Finally, you should be within 100 meters of the distance to the trainer you want to trade with. But, many players who want to trade in Pokemon Go usually have friends in different cities/countries. So, is there a way to trade items with people in faraway places?
The answer is Yes! There's a trick, called location spoofing in Pokemon GO, that'll help you trade with your friends, even if they live in a completely different city.
This way you'll be able to trick the app into believing that you & your friend are within a hundred meters circle. So, you can continue with trading without any interruption. To set a fake location in Pokemon Go, you can use iMyFone AnyTo.
Follow these steps to set a fake GPS location using iMyFone AnyTo on your iOS and Android devices (iOS 15 Supported).
Step 1: Install Pokemon Go teleport tool

Click the Download button below and install the software on your PC/Mac. Launch it by double-clicking its icon. Now, click "Get Started" and connect your smartphone to the PC using a USB cable.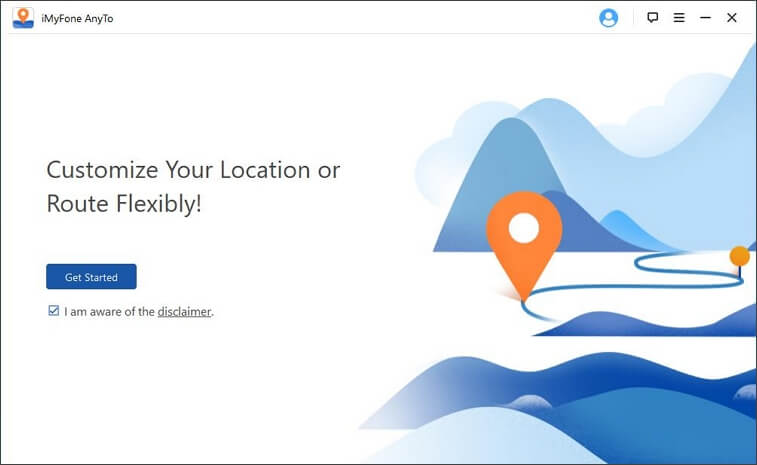 Step 2: Choose Teleport Mode
Also, click "Trust" on your Phone to establish a successful connection between the two devices. You'll see a map on your screen that'll be pointing to your current location. Choose "Teleport Mode" from the top-right corner.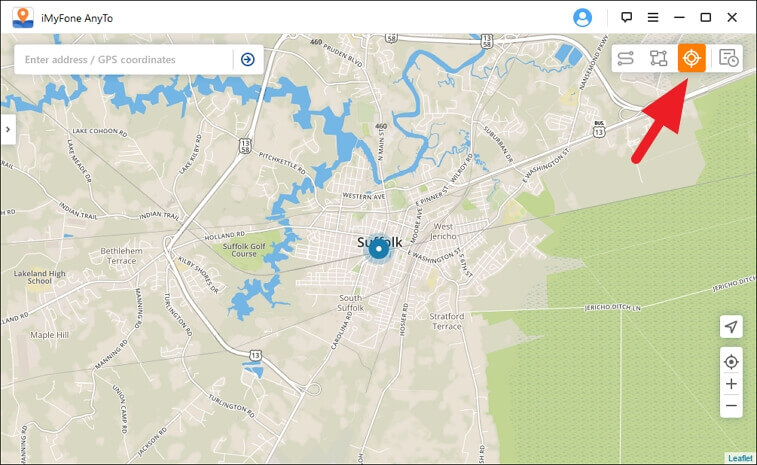 Step 3: Teleport location
In the top search bar, enter the location or GPS coordinate that is closed enough to your friends that you want to trade Pokemons with. You can also pin the location on the map by zooming in and out.
After you've selected a location, simply click "Move" on the prompted dialog box. At this point, your location will be changed to the selected location. Now just start Pokemon GO and you can see your location is changed as well. Now you will be able to start Pokemon Go Trading with your friends easily!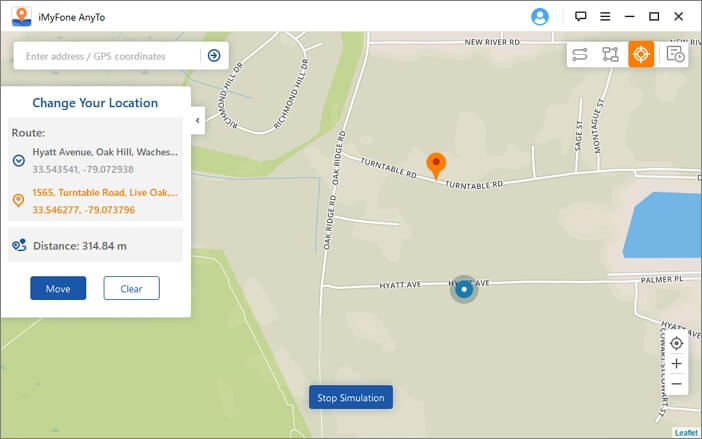 Part 2: How to Trade Pokemons
So, now that you know the guidelines to start trading, let's discuss how you can trade items in Pokemon Go.
First of all, make sure that you're friends with the target trainer for at least one day and you've already exchanged a gift with them as well. After this, get within 100 meters of distance or set a fake location and follow the below-mentioned steps to start trading.
Step 1: Go to the "Friends" tab in Pokemon Go and select the friend with whom you want to trade.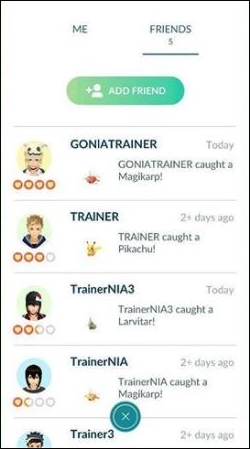 Step 2: Click the "Trade" button and ask your friend to follow the same procedure as well.
Step 3: At this point, Pokemon Go will establish a connection between the two of you. Once you're successfully connected, select the Pokemon that you want to trade. Keep in mind for each trade, you'll have to give away a cost in the form of Stardust. The cost will vary for each Pokemon and you'll see it after selecting the Pokemon.
Step 4: Once the trade is successfully completed, you'll receive candies, based on the Pokemon you traded.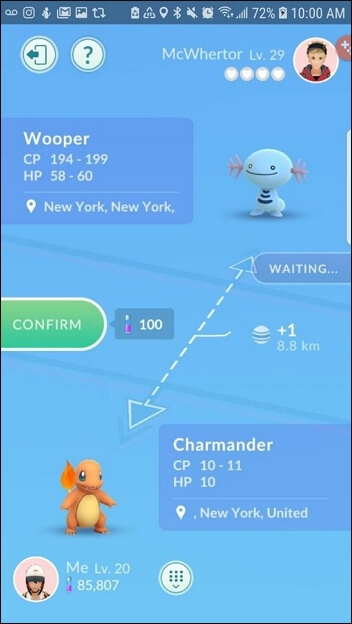 You can follow the same procedure to trade a variety of Pokemon in the game. However, the stardust cost will vary for each Pokemon.
Part 3: About Pokemon Trading Cost
It's worth noting that different factors will influence the Pokemon Go trade cost. Your friendship level with the target trainer will be the biggest deciding factor for calculating the stardust cost. As your friendship level will increase, the Stardust cost will reduce simultaneously.
Here's a pokemon go trade chart of how much trading might cost you in Pokemon Go for different friendship levels.
| Pokemon | Good Friend | Great Friend | Ultra Friend | Best Friend |
| --- | --- | --- | --- | --- |
| Standard Pokemon | 100 | 80 | 8 | 4 |
| Shiny or Legendary (if you own it) | 20,000 | 16,000 | 1600 | 800 |
| Shiny or Legendary (if you don't own it) | 1,000,000 | 800,000 | 80,000 | 40,000 |
As you can see that the Stardust cost significantly reduces when your friendship level reaches "Ultra Friend" or "Best Friend". Apart from this, the Stardust cost also varies for "Standard" and "Special" trading. For the latter, you'll have to spend comparatively more Stardust, especially if you don't own Shiny or Legendary Pokemon.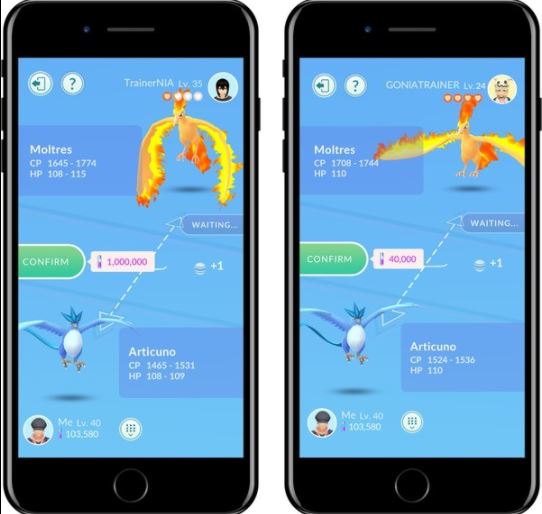 Part 4: Hot Discussions about Special Trades, Trade Evolution, and Trading Tips
1

What are the benefits of Pokemon Go Trading?
With Pokemon Go trading becoming more popular these days, many people want to know the benefits of trading in the game. To be honest, trading will provide a multitude of benefits for the player. First of all, trading will help you get the desired Pokemon without having to search for it.
Let's say there's a Pokemon that you've been looking for several days, but had no luck in finding it. In this case, you can simply reach out to a friend, who's got the desired Pokemon, and ask them to trade it.
Another benefit of trading in Pokemon Go is that it'll help you earn more bonuses. For each Pokemon GO trade, you'll receive candies as a reward. This reward will mainly depend on the type of Pokemon you traded away. However, you'll receive comparatively more candies if the Pokemon was caught at a farther distance. These candies will help you catch more Pokemon and increase your XP easily.
2

What are Special Trades in Pokemon GO?
A Special Trade in Pokemon Go will help you trade Pokemon that can't be traded using the standard trade. Legendary and Shiny Pokemon are the two creatures that you can only trade with a Special Trade.
It's also important to understand that a special trade is different from your standard trades. Why? Because you can only use one Special Trade in a single day. Also, for Special Trades, the Stardust cost increases exponentially.
3

What is Trade Evolution?
If you've been playing Pokemon games for several years, you may already know that there were certain Pokemon that could only be evolved after trading. In the initial days of Pokemon Go, trading wasn't incorporated and these Pokemon could be evolved using candies.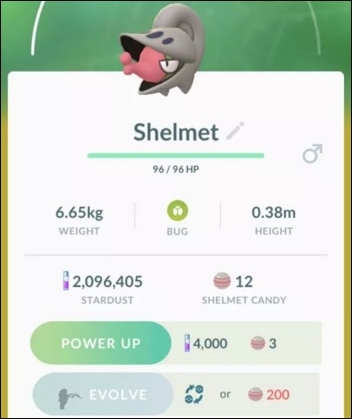 But, since trading has become a mainstream feature in Pokemon Go these days, you can use Pokemon GO trade evolution to evolve these Pokemon through trading. In fact, there's a major benefit of evolving Pokemon with trading.
Unlike the regular method of evolving a Pokemon, you won't have to spend any candies to evolve a Pokemon after it's been traded. So, when you'll trade a Pokemon with your trainer friend, the candy cost to evolve them will become zero and you'll get them for free.
4

What Pokemon sare Not Allowed for Trading?
While trading is a great feature in Pokemon Go, it has its own limitations. As of now, there are few Pokemon that you can't trade with a trainer friend. Niantic doesn't allow players to trade Mythical Pokemon like Mew, Celebi, and Jirachi.
This is due to the fact that Mythical Pokemon are limited to one for each account. Since a player can't have two Mythical Pokemon, Niantic has simply put a restriction on trading them in Pokemon Go.
5

Additional Tips for Pokemon Go Trading
Here are a few trading tips that'll help you start with Pokemon Go trading and reap its full benefits.
You can only trade with friends who are within a circle of 100 meters distance. But, if you want to trade with someone who's not close, you can use iMyFone AnyTo to spoof your location on the map.
You won't be able to trade a Pokemon if it's already been traded from your account.
Some Pokemon will require Special Trades, which cost a significantly higher Stardust than a Standard Trade.
For each trade, you'll receive Candy as a reward. But, you'll receive higher number of candies if the traded Pokemon was caught from a far away location.
Try to trade with friends with whom you have a higher friendship level. This will cost less Stardust.
Conclusion
So, that concludes our comprehensive guide on Pokemon Go trading. If you've been planning to trade Pokemon for a while, the above-mentioned tricks will help you get started. But, if you are still a beginner and have started playing only a few days back, your primary focus should be on reaching Level 10 and then move towards trading.