Pokemon GO Soft Ban: How to Remove It in 2023?
Category: Change Location
3 mins read
If you're struggling with soft ban Pokemon Go, you've come to the right place. In this article, we'll discuss Pokemon Go soft bans and what players can do to avoid getting one so they can continue their Pokemon collection journey.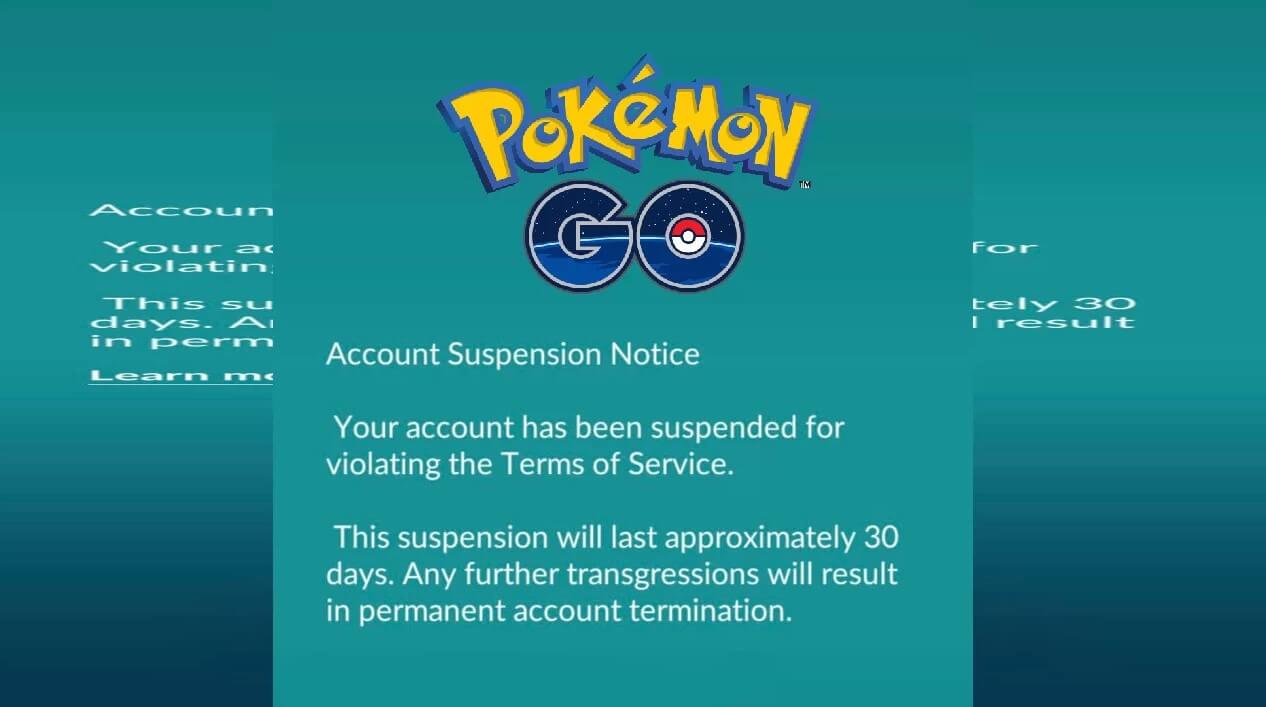 Part 1: Why Does Pokemon Go Soft Ban Time Trigger?
Niantic has been implementing soft bans on Pokemon Go players to stop them from cheating. The results of the program won't make you really disappear, and getting multiple strikes won't result in account suspension unless there are other violations such as GPS spoofing or exploiting a glitch in the game.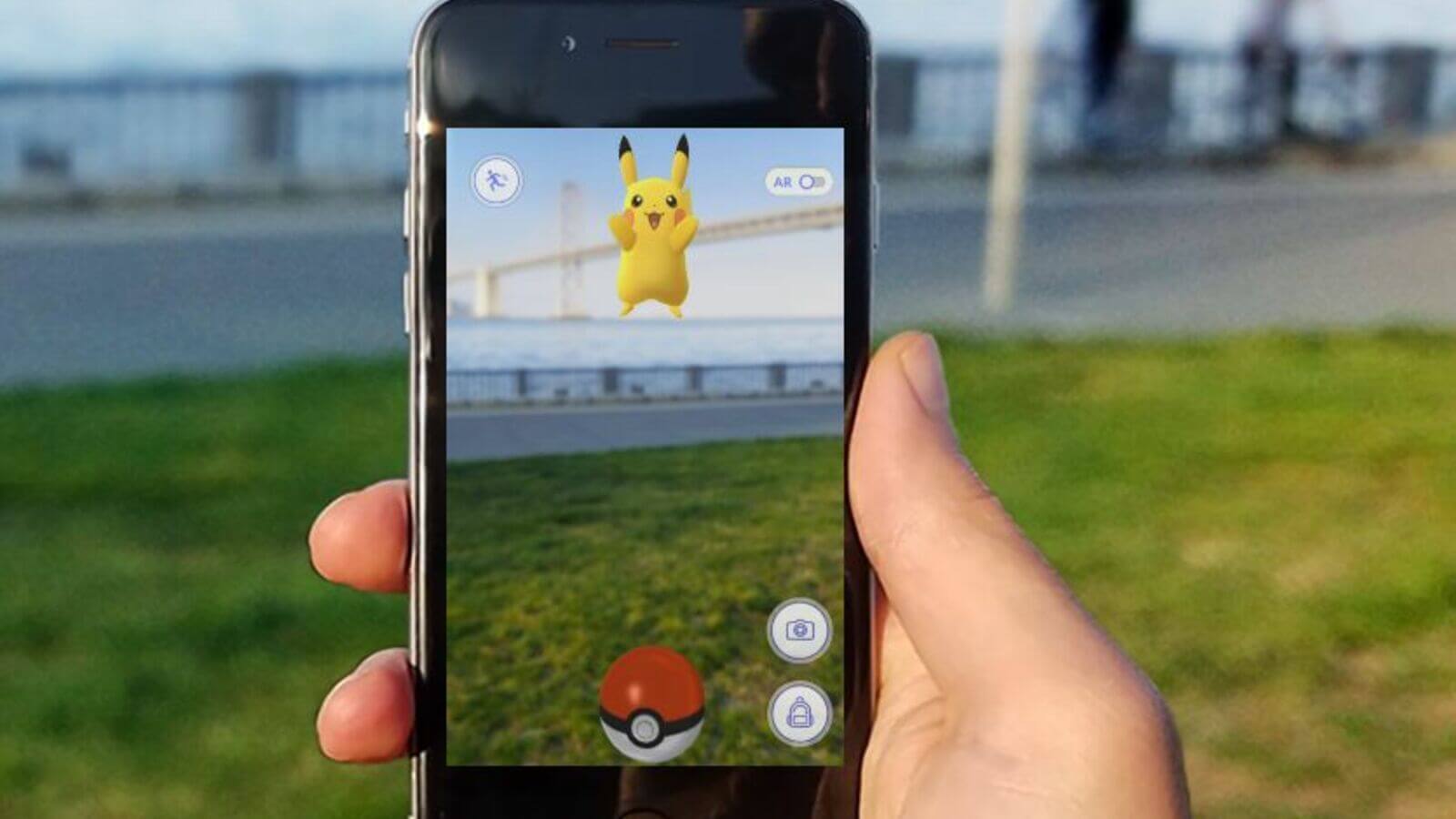 If you wish to avoid a soft ban, it is wise to avoid the following when using a spoofer to travel to a new location:
Catch wild Pokemon.
Put Pokemon in the gym.
Feed berries to wild Pokemon.
Catch Shadow Pokemon.
Spin the Pokestop beyond the limit.
The duration of a Pokemon Go soft ban depends on the severity and type of crime committed. For example, playing Pokemon Go as a passenger in someone's car or vehicle will result in an extremely short penalty.
Part 2: The Duration of a Pokemon GO Soft Ban
| Total Distance | Waiting Period | Total Distance | Waiting Period |
| --- | --- | --- | --- |
| 1 Km | 1 Minute | 125 Km | 33 Minute |
| 2 Km | 1 Minute | 150 Km | 36 Minute |
| 4 Km | 2 Minute | 180 Km | 39 Minute |
| 10 Km | 8 Minute | 200 Km | 42 Minute |
| 15 Km | 11 Minute | 300 Km | 50 Minute |
| 25 Km | 15 Minute | 500 Km | 64 Minute |
| 30 Km | 18 Minute | 600 Km | 72 Minute |
| 40 Km | 22 Minute | 700 Km | 80 Minute |
| 45 Km | 23 Minute | 800 Km | 86 Minute |
| 60 Km | 25 Minute | 1000 Km | 100 Minute |
| 80 Km | 27 Minute | 1250 Km | 118 Minute |
| 100 Km | 30 Minute | 1266+ Km | 120+ Minute |
We recommend 1-2 minutes over the recommended time limit in case your phone is having difficulty communicating or syncing with Niantic's servers.
If you are repeatedly placed under house arrest, Niantic may choose to impose harsher penalties. On average, it takes about 3 soft bans to permanently ban your account.
Part 3: How to Deal with Soft Banned in Pokemon Go?
If you are under house arrest in Pokemon Go, there are a few steps you can apply to remove the restriction.
1

How to Remove Pokemon Go Soft Ban Time?
---
After you get a Pokemon Go soft ban, you can create a new account. After accessing your new account, uninstall Pokemon Go from your smartphone, then reinstall it. Now, log into the game with the details of the banned account. In this way, the ban will be lifted.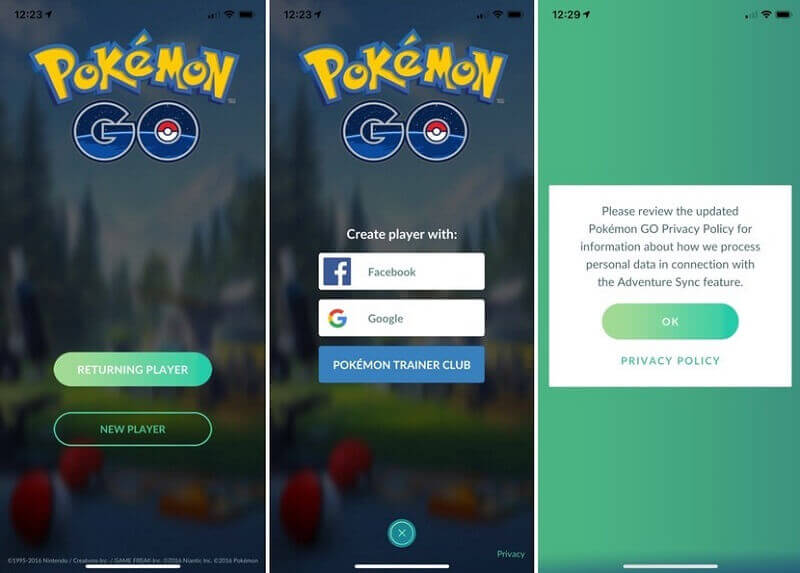 2

How to Unban Pokemon Go?
---
The best way to unban Pokemon Go is to go to the Pokestop and spin the coins about 40 times in a row until the Pokestop's color turns purple. Also, you can check if the ban is lifted by catching a wild Pokemon; if you can catch it, it means the ban is lifted.

Part 4: How to Spoof Pokemon GO Without Being Banned?
iMyFone AnyTo is a professional software for modifying location functions, with built-in security features that allow you to spoof without the risk of house arrest. It has a feature called auto-cooling. Whenever the user changes locations within a short period of time, it provides the user with a countdown timer, set based on the distance between those two locations. Usually, the cooldown depends on how much you have teleported in the past hour. However, it can vary from 1 minute to 2 hours. That way, there won't be much activity until someone gets banned for violating their terms agreement with Pokemon Go.
Now we invite you to watch the video to explore this AMAZING Pokemon Go Spoofer:
So how do you think about it? Cool, isn't it? To get iMyFone AnyTo to fake GPS on Pokemon Go, you can click the Try It Free button below to free download it.
iMyFone AnyTo is voted to be the best GPS changer for iOS and Android device. It can change GPS location on the phone to anywhere you want. So with it, you can fake GPS on Pokemon Go flexibly.
What can iMyFone AnyTo do? Here are some main features of it:
Change GPS location on iPhone and Android device to every corner of the world.
Work perfectly with location-based apps, such as Life360, Tinder, Grindr, Pokemon Go and other AR games.
It has 3 modes to fake GPS in Pokemon Go. You can directly choose a specific destination, or create a virtual route to move along in the game.
Support all of the iPhone or iPad models, and most Android devices.
100% clean and safe, no jailbreak or root needed.
Support 5 iOS devices at the same time.
We also added the step-by-step guide on how to fake GPS on Pokemon Go with iMyFone AnyTo. It's pretty simple so we hope everyone try it out.
Step 1: Install the software and connect device
Start with downloading iMyFone AnyTo on your Windows PC or Mac and install it. Now open it and click the Get Started button. Follow the on-screen instruction to connect your device to the computer.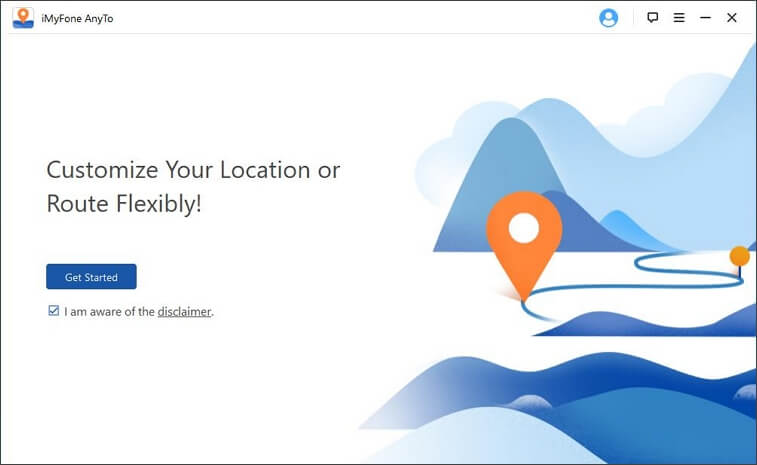 When the device connects to the computer successfully, it will display a map with your location on it. To fake your location for Pokemon Go, select the Teleport Mode at the upper right corner, like the screenshot shows below. Now open Pokemon Go on your iOS or Android device.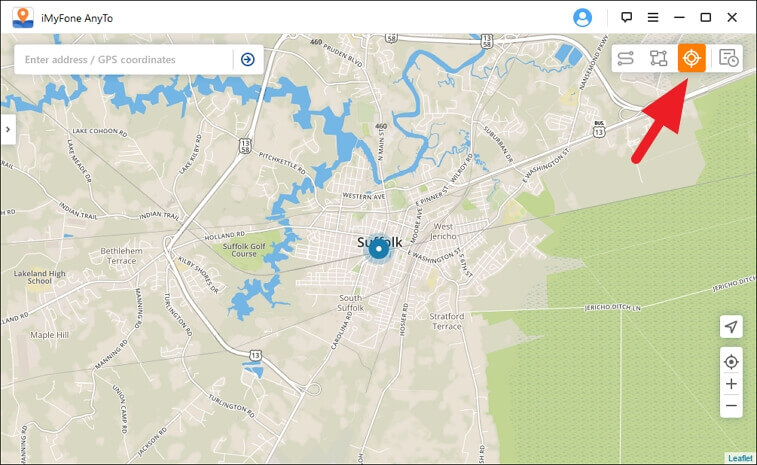 Step 2: Select a fake GPS location for Pokemon Go
On the map within iMyFone AnyTo, choose a fake location by dragging and zooming the map as the fake GPS location.
As you select a destination, it will pop up a sidebar, showing the destination information, including the place name, coordinate, and the distance. You can also enter the place name or coordinate in the Search box to select your destination.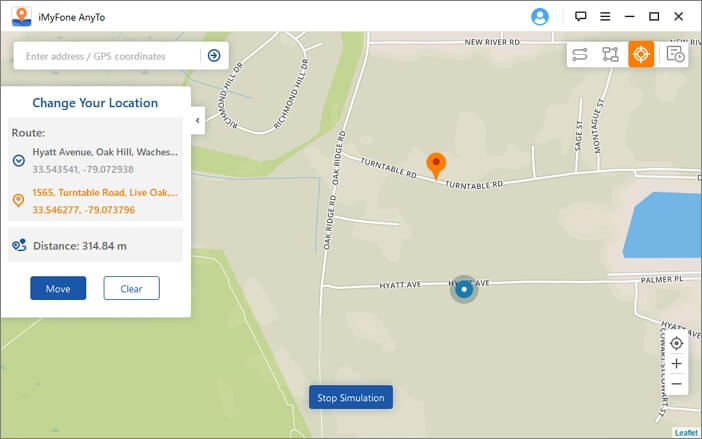 Step 3: Fake GPS location in Pokemon Go in 1 click
After selecting a destination, simply hit on the Move button. See, your location is changed to the new place! You can check the location in Pokemon Go, which is changed to the same new place synchronously.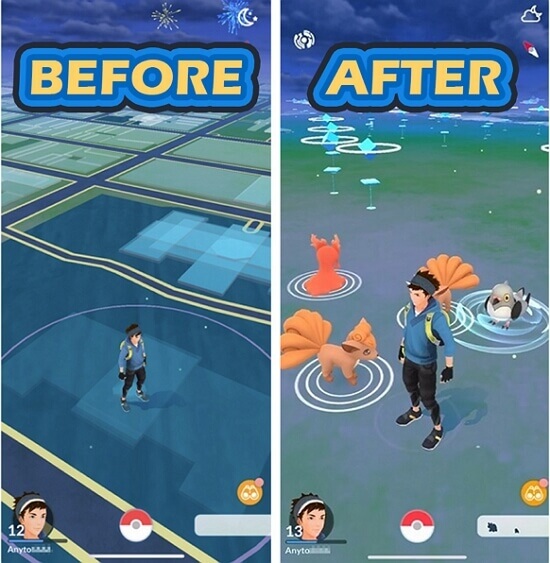 That's it! Your character in the game are now able to reach any place to capture Pokemons. Now see how much rare Pokemons you can capture!
That is how you can fake GPS location for Pokemon Go with the best location changer - iMyFone AnyTo. This tool also allows you to make a virtual route (Check the using guide >>) with some specific spots at a customized speed. This is useful for the game!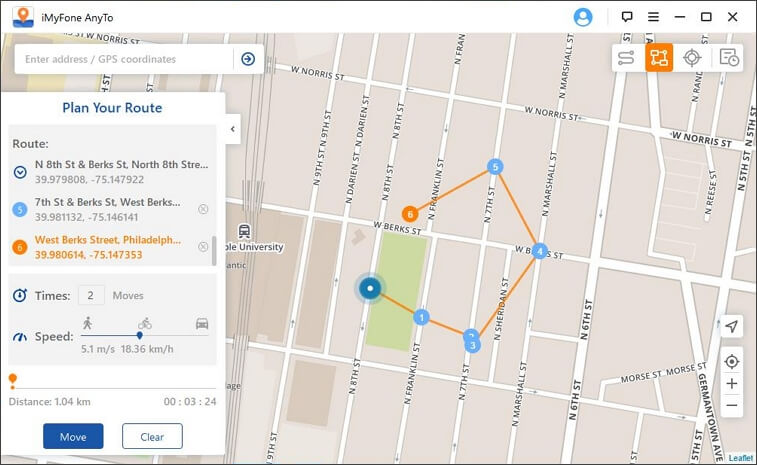 This does no harm to your device. You can use it to change your location to anywhere anytime. It is getting popular among the AR gamers. Interesting, huh? Just download it have a try!
Conclusion
Playing games like Pokemon Go is all about having fun. However, if you face a soft ban, it can quickly spoil the atmosphere. However, you can apply the solutions mentioned in this article to solve the soft ban Pokemon Go problem. With iMyFone AnyTo, you can prevent yourself from getting banned and get more of the fun that Pokemon Go has to offer you.
Change GPS Location on iOS/Android
168,282 people have downloaded it.
Fake iOS/Android GPS location to anywhere in the world instantly.
100% Work with location-based apps such as AR games, social platforms, etc.
Joystick to simulate GPS movement freely when playing games.
Import / Export GPX file to save your favorite routes.
Compatible with All iOS & Android versions.