"Can you still spoof in Pokémon Go in 2022?"
Often, seeking a location spoofer for Pokémon Go is due to a search for rare Pokémon or rural restrictions. People always try to find perfect Pokémon Go spoofing apps to facilitate. Adjusting your GPS location to show a different area, you can seek out Pokémon from across the globe without leaving your living room.
We have read questions like Pokémon Go Spoofing on Reddit for many times. People talking about their experience and solutions for spoofer for POGO.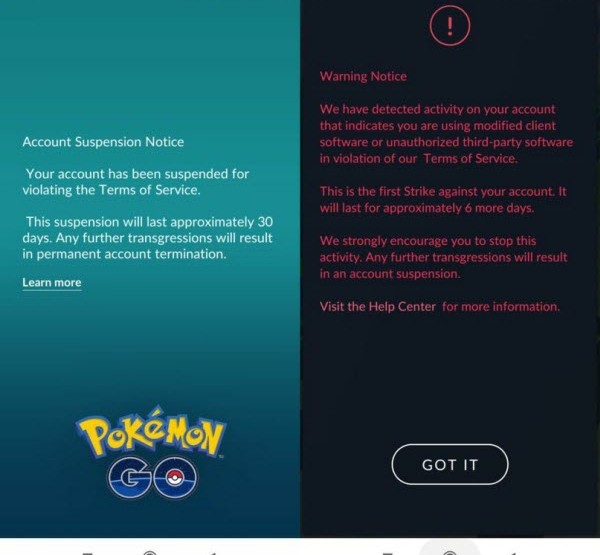 But you may wondering... what Pokémon Go spoofing apps are still working in 2022?
Actually, being noticed by Niantic, some of the spoofing apps worked in 2019, but no longer work now. So here we have researched and test some popular Pokémon Go spoofing apps:
Part 1: Best 5 Pokémon Go Spoofing Apps for iOS
We will talk about all the best Pokémon Go spoofing apps. Designed to help you seamlessly teleport your location and stealthily hunt down the Pokémon you need, these apps have proven their value on the open market.
The best part? - The first Pokémon Go spoofers won't require jailbreaking on your iOS device, which means it does not need to have factory reset restrictions or limitations removed.
You may not hear about this location spoofer before, but as a new tool, iMyFone AnyTo location changer is proven one of the best apps to fake GPS location in Pokémon Go. It can support both iOS and Android. With one click, you can change to any place in Pokemon Go to catch more Pokemons.
This professional Pokémon Go spoofing app lets you take back control of your pokemons all destiny. Besides, you can easily simulate GPS movement in Pokemon Go. So you can catch Pokemons or hatch Pokemon eggs without walking.
Here is the video toturial to spoof iPhone location in Pokémon Go with iMyFone AnyTo.
[Video Transcription]
Step 1: Setup iMyFone AnyTo
Click the Try It Free button below to install iMyFone AnyTo on your computer. Then open it and click Get Started. Connect your phone to the PC via USB. Click Trust on the device for the prompt.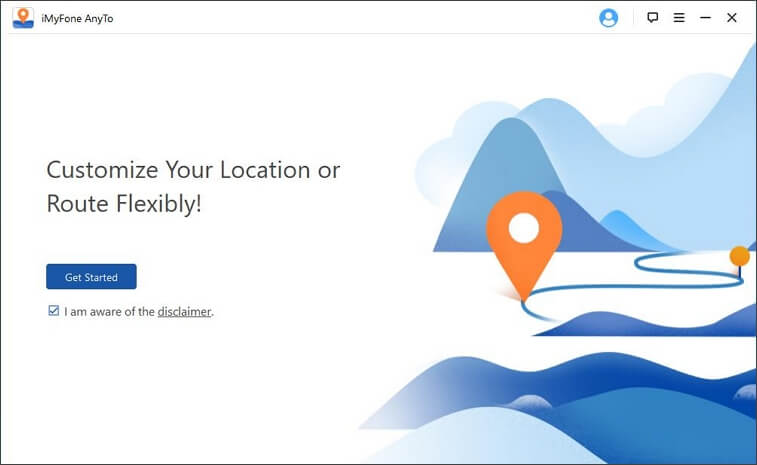 Step 2: Select Teleport Mode
After your map has loaded, it will show where you are on the map by default. choose Teleport Mode in the top right corner, the third icon.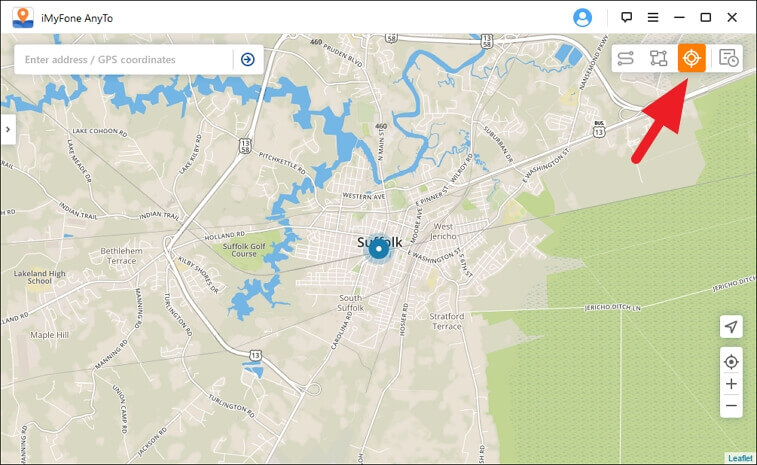 Step 3: Select an address for Pokémon Go Spoofing
Now on the map, just pinpoint a place that you hope you were there. Let's say, Vancouver.
You can drag and pinpoint Vancouver on the map, or search Vancouver in the Search box. Then this Pogo spoofer will show the infomation including address, coordinates and the distance. You can zoom in and out the map to locate your place.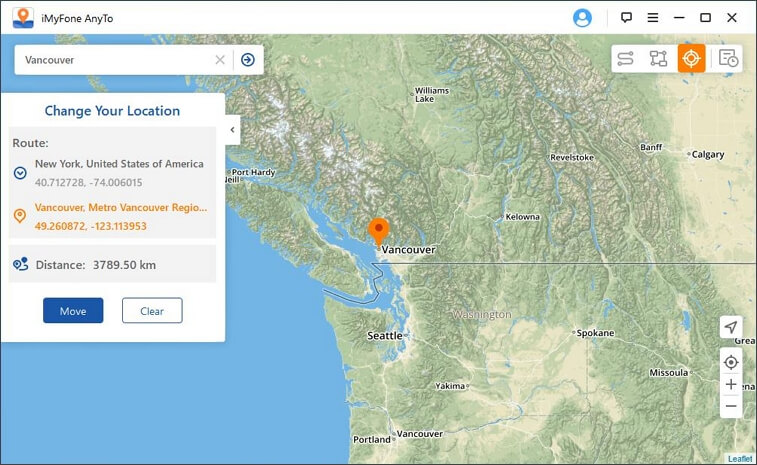 Alright! Now just click on the Move button. You can see the location is changed to the new place instantly.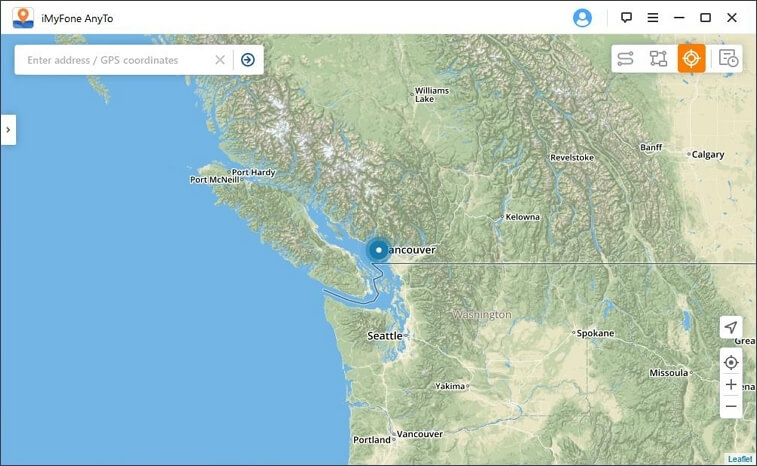 Open Pokémon Go, you will find that you have successfully spoof your location in the game. Now that you have started, you can continue exploring the application and its wide set of benefits for the avid Pokémon Go player.
Good luck!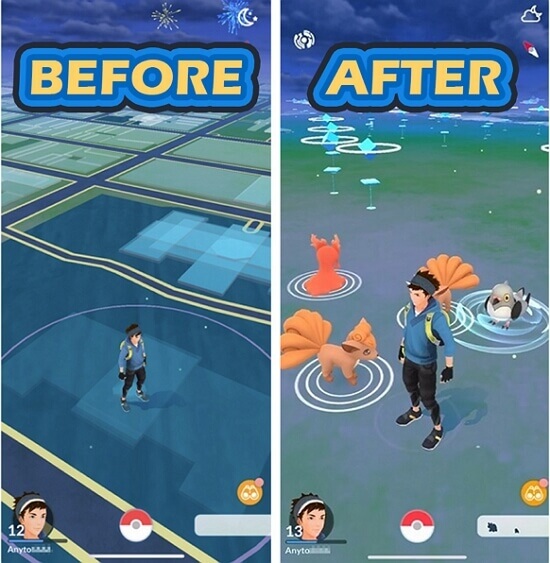 So you can also use this brilliant tool to create virtual routes to move along in the game, while you are just sitting home (see the guide >> ).
Tips
iMyFone AnyTo is compatible with all iOS devices, including iPhone 12/13 (iOS 15 Supported). And It is now updated to support most Android devices like Samsung, Google Pixel, and Motorola!
Apart from faking location on Pokémon game, you can also use this spoofing app to change location in other location-based AR games or social platforms, like Snapchat or Facebook.
2

TUTU App
TUTU App is a great Pokémon Go spoofing app. It is also one of the most popular third party applications on the market. Like other models, it allows you to catch all the Pokémon you desire without having to physically maneuver in 3-dimensional space. Of course, this is not the only great feature. Others include:
Not having to hunt down Pikachu.
Joystick control for easy movement.
Functions like the regular Pokémon Go app.
Enables things like teleport and faster motion.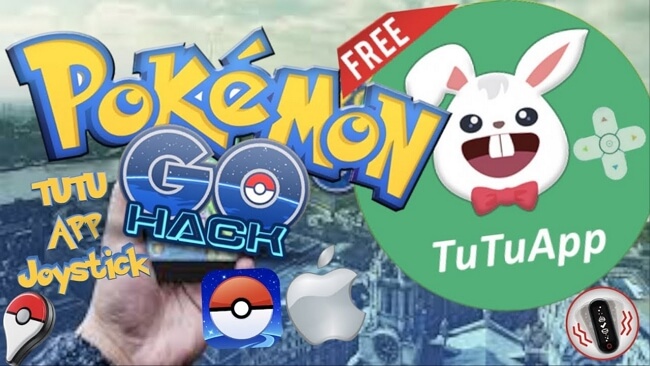 It is really simple to install even for beginner users with a few steps.
Step 1: Download the TUTUApp on your iOS device.
Step 2: Navigate to the app launcher.
Step 3: Seek out Pokémon Go via the search bar and Download it.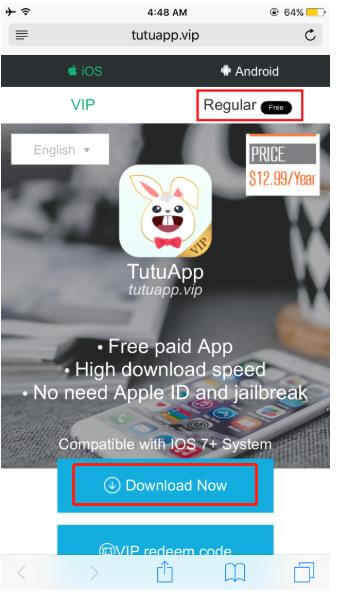 Step 4: Follow all the prompts and enable it for your home screen.
Once you are all set up, you can navigate your avatar through the screen prompts. If in doubt, there is an instructional section within the app. So you can head to that area for assistance. Considering that this is such a widely used application searcher for third-party providers, it is typically safe for iOS devices. Therefore, you won't have to worry about Pokémon Go bans.
Another useful tips to prevent bans while spoofing:
To be additionally cautious, make sure you manually enter the coordinates at which you wish to search for Pokémon. This keeps information consistent and avoids raising red flags.
When you do venture outwards, allow your Pokémon to spawn where they are before teleporting back to where you last were as efficient as possible.
You can turn off the Pokémon Go application when you are finished using it.
With all these measures, it is pretty simple to stay under the radar.
---
On the other hand, if you are a more technologically apt individual, jailbreaking should be no issue. Some users actually prefer undergoing the process to disable the factory-set controls on their iOS devices. If this describes you, then a location spoofer Pokémon Go app that requires a simple jailbreak is just the right tool for you. You can travel the world without leaving your zone. The ideal application is Nord VPN.
3

Nord VPN (iOS Jailbreak Needed)
Ringing in as the most recommended application for spoofing your location on Pokémon Go, Nord VPN has long since proven its worth to users. Virtual Private Networks (VPN) mask your actual location by running a significant proxy server app that makes your IP address no longer identifiable to your location. This will keep you from seeing the consequences of spoofing, though Pokémon Go searches IP addresses as the way to ping your physical address.
It has a significant list of features.
Operates just like Pokémon Go (with spoofing benefits).
Keeps you safe with the encryption technology.
Works on six different connections at the same time.
Offers the benefits of over 5000 global servers.
Does not restrict your bandwidth.
While it is a little complicated to establish a VPN for your iPhone/iPad/iPod. As we mentioned above, you have to jailbreak your iOS device at first. And make sure your iOS version running on iOS 12 or below versions. Meanwhile, make sure your iTunes is the latest version. Then you can get started.
Step 1: Download NordVPN from App Store and install the app.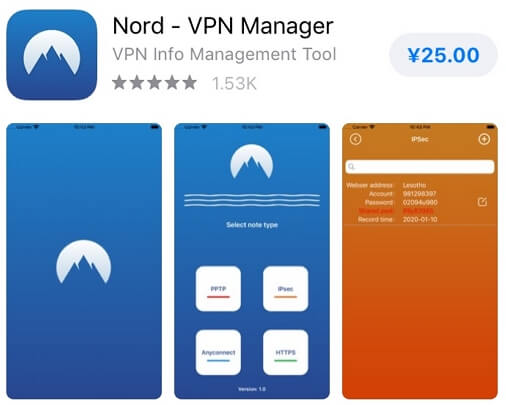 Step 2: Disable your screen passcode through the settings.
Step 3: Connect the device to your Mac/Windows via USB.
Step 4: Turn on Airplane mode on your device.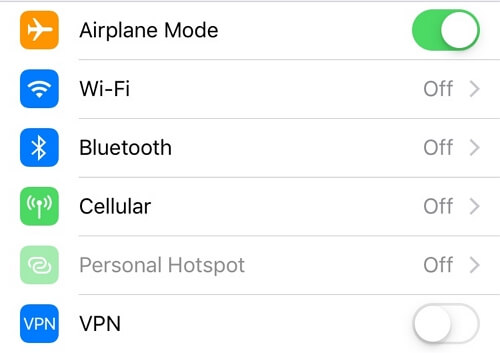 Step 5: Visit this site and follow the prompts. Then ensure your trust settings acknowledge the developer.
Step 6: Next, run the application downloaded from the site.
Now you successfully finish the jailbreak. Then you can learn how to fake GPS in Pokémon Go.
Step 7: You can go to the Cydia Store (an app merchant for devices after jailbreak). And get the location spoofer from Cydia.
Step 8: Ensure you have tsProtector enabled.
Step 9: Enable your device's VPN and ensure it matches the spot you chose in the spoofer app.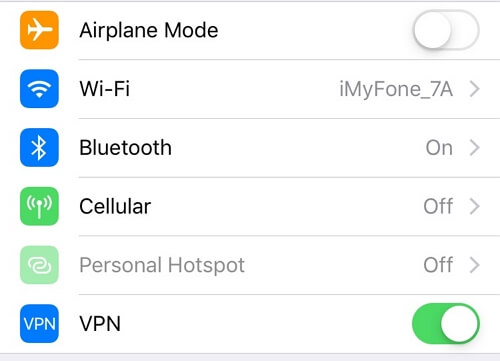 Step 10: Get started with Pokémon Go - now you can catch 'em all.
Once this is in place, you can go ahead and comfortably seek out all those rare Pokémon you desire.
4

PokeGo++
If you are looking for another Pokémon Go Spoofing for iOS, you should know PokeGo++. It is popular for its wide range of features that make it both fun to play and user-friendly. These include:
Joystick operation for easy movement.
Only impacts your location in the game.
Does not require physical movement.
Enables teleportation in the game.
Increases the speed of your avatar (up to 8 times).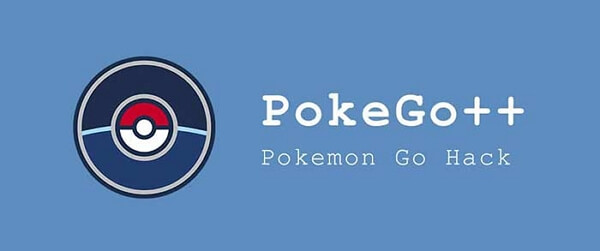 However, the problem is that PokeGo++ don't seem to work for some users.
FYI, we still give the guide below.
Step 1: Uninstall your Pokémon Go app (assuming it is already on your device).
Step 2: Get your BuildStore setup on your iPhone or iPad.
Step 3: Install PokeGo++ (also known as PokémonGo PRO) from BuildStore.
Step 4: Sign in to your existing account through Pokémon Go.
Step 5: Click Settings (gear icon) on the map screen.
Step 6: Visit the spoofing tab and enable Fake Location.
Step 7: Save your spot by choosing the appropriate timeline (usually, this is "Forever".).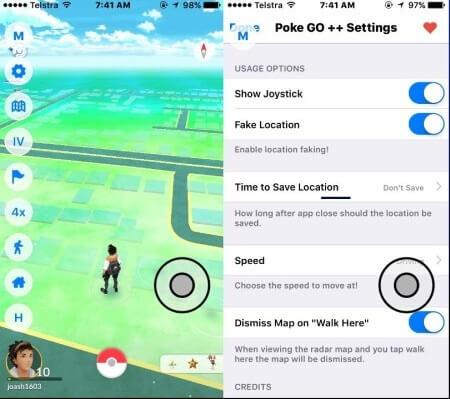 With this setup, all you need is to use the joystick to maneuver your character through locations (instead of physically moving around). As it is a part of the BuildStore, it is generally safe and checked for harmful code and overall performance.
5

iSpoofer
iSpoofer app skyrocketed into popularity through its joystick additions and teleporting abilities. Since it is easy to use, this approach is extremely popular amongst rural or remote populations. However, iSpoofer has recently been shut down, meaning that Pokemon Go can't be downloaded on iOS or iSpoofer can't be installed, so iSpoofer is no longer available.
Amongst its key features are:
Throwing power.
Automatic waling capabilities with GPX.
Tricks like fast catching.
Live fed maps supporting your surroundings.
As a method that no longer works, we won't go into too much details next. For other information on iSpoofer's website, please also check out our related articles about iSpoofer.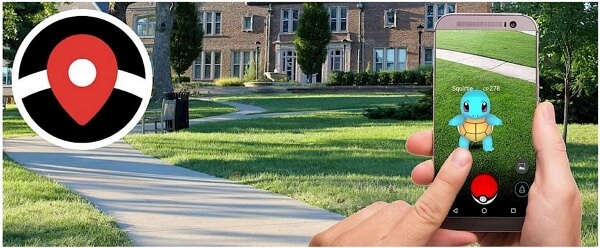 Part 2: Risks and Rules for Pokémon Go Spoofing
Pokémon Go Spoofing has been prevalent since the initial release of the game. Niantic has failed to resolve the issue at all. It is for the same reason that the accounts that are allegedly spoofing are banned in the long run. When it comes to risks the only one which you would face is the same that has been mentioned i.e. ban. Niantic, however, follows certain rules to make sure that the banning is fair. These rules are as follows:
There are 3 strikes that are issued to the users in this regard.
On the first strike, only a warning message is issued. There is nothing else that happens and you will be able to play.
On the second strike, you will not be able to play for a month as the account is banned.
On the third strike which is final your account is permanently banned.
Part 3: Hot FAQs You Should Know about Pokémon GO Spoofing
1 Can I still spoof in Pokémon GO in 2022?
The answer is yes but you need to be extra cautious as Niantic is taking additional measures to ensure that this never happens. There are certain bots that are released this year and they require no human verification. It makes the process more easy and straightforward and also allows you to get the best results.
---
2 Can I play Pokémon GO without walking?
The answer to this question is definitely yes! You can use a Pokémon GO spoofer to create a customized route to make your phone move along. But, please keep in mind that do not overuse them.
---
3 Can I play Pokémon GO while driving?
Although the technical answer to this question is yes, we have to say, playing Pokémon GO while driving is a no-go. According to Niantic, they won't let trainer collect any rewards if the game detects you're moving faster like over 30mph.
---
4 What is the speed limit in Pokémon GO?
According to the test by several sources, Pokemon GO appears to have a speed limit of 10.5 km/h (6 m/s), which means, the distance traveled that faster will not be counted when hatching eggs.
---
5 Does shaking my phone count steps in Pokémon GO?
Technically, if your phone built in motion-sensor, once you shake your phone up and down, it might consider this movement as walking.
To Conclude
Now you are fully equipped to hunt down all those desirable Pokémon with your ideal Pokémon go spoofing apps. Provided you take all necessary steps to ensure the safety of your device through trusted antivirus software, your device will remain safe. So long as you ensure that you are prudent with your location spoofer Pokémon Go application, then you can avoid all the pesky consequences of location spoofing.
With these apps, especially iMyFone AnyTo spoofer, all you have to do is sitting in comfort as your avatar does the walking for you. Brave all sorts of climates and terrains all from the comfort of your home. Pokémon is all about exploring and succeeding, and now you can do just that without having to leave your rural or remote areas.