Nowadays, finding the right cheats and hacks has become quite essential in order to survive in the vast world of Pokémon. Hacked versions of Pokemon Go like Poke Go++ can help players easily bypass the reality of walking to catch Pokemons with a joystick.
Over the years, both Android and iOS have set up systems to stop any hacking attempts, however, there is a safer and easier way you can hack Pokemon Go and become the best like Ash Ketchum. This Pokémon Go++ review will incorporate everything you need to know about the game and how you can install it on iOS and Android.
Part 1. What is PokeGo++?
PokeGo++ is a hacked version of the original Pokemon Go game that brings a lot of innovative features to fans. It has a built-in joystick through which you can access the map at will to collect Pokemons and join alliances even if you don't leave home.
This hacked version of Pokemon Go was developed by Global++. The company has modified the original code of Pokemon Go and created a new version of the game called PokeGo++. The main goal is to help Pokemon Go users to collect more Pokemons anytime, anywhere, thus enhancing the player experience.
PokeGo++ is available for Android and iOS. To install it on iOS devices you can use the Build Store, while Android users can use Fly GPS to install PokeGo++.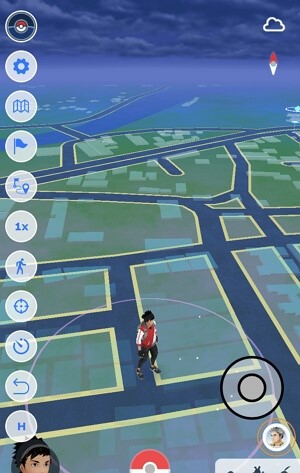 Part 2. Where Can I Get PokeGo++ on iOS & Android?
Since this is an unofficial version, the creator of PokeGo++ is being sued by Niantic, who claims that this creation not only infringes on their intellectual property, but also causes damage to other Pokemon Go players. As a result Global++ had to remove the file from the internet and shut down their official website. So now PokeGo++ is no longer available for popular use.
On the other hand, you can still find a lot of resources on the internet, especially for Android devices, because those resources are easier to install. But before downloading, make sure you download the files from a safe source, because the official Global++ website is closed and no one can guarantee if the source of these files contains viruses.
For iOS, you can still download PokeGo++ through the Buildstore. Although it is not the official Global++ website, this download method is much safer compared to Android devices. Here I will explain how to download PokeGo++ on BuildStore in a few steps
Part 3. How to Install PokeGo++ on iOS using BuildStore?
BuildStore is a third party online iOS app installation system that allows you to download games and apps, specifically Pokemon Go++ on iOS without you having to jailbreak your device. Aside from Pokemon Go++, BuildStore.io has a plethora of apps that you can download on your Apple devices, however, it comes at a cost. Using this store will cost you $14.99 per month per device and it's by no means cheap if you're installing a single app. So let's have a deep dive into the process of installing Pokemon Go++ using BuildStore.
Step 1.Uninstall the original Pokemon Go or any Pokemon Go++ hacked version that you have on your device. This is because we are going to install the latest version of Pokemon Go ++.
Step 2.You need to sign up for a BuildStore account and click on the get access now button. There, you'll need to purchase the subscription and then register it on your iOS device.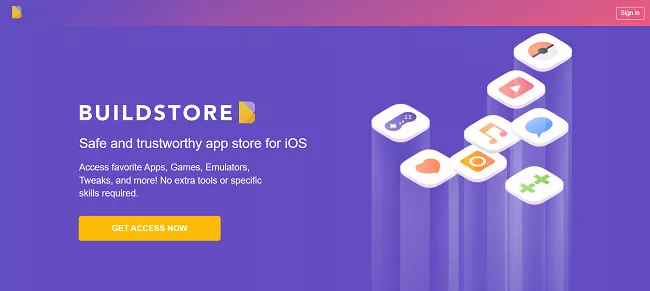 Step 3.Once signed up, you'll need to open this link on your iOS device so you can use the store on your iOS device to install the game.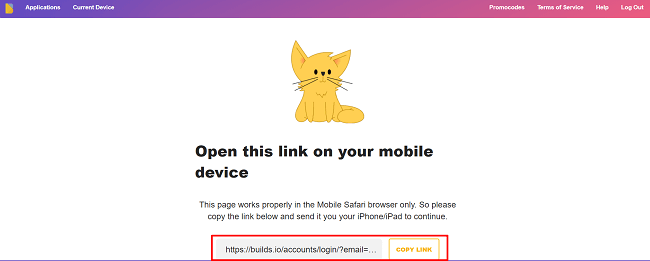 Step 4.Once you open the store on your iOS device, search for Pokemon Go++ or PokeGo++.
Step 5.Click install and Pokemon Go++ will start to install on your Apple device.
These are the simple steps that you need to follow if you wish to install Pokemon Go++ without a lot of trouble. But truth be told, there are some other ways that might be better than paying $14.99 a month. So, let's talk about a safer and a better alternative for Pokemon Go++
Part 4. Better Alternative for Using PokeGo++?
iMyFone AnyTo is the best alternatives to BuildStore Pokemon Go++. It allows you to easily change the GPS location of your iOS/Android device without jailbreaking. It is not only perfect for the official Pokemon Go but also for social media platforms such as SnapChat. You're getting the following benefits when you use iMyfone AnyTo in official Pokemon Go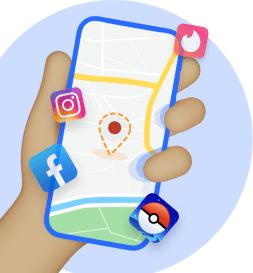 Change GPS Location on iOS/Android
Simple and safer to use
You can use a joystick to roam freely while playing Pokemon Go
You can alter the speed of the game and even pause it at any time you want
It works with iOS/Android devices
It can also be used in social media platforms.
Let's talk about how you can use iMyFone AnyTo in official Pokemon Go.
Step 1.Install AnyTo on a Mac or Windows PC and click "Get Start".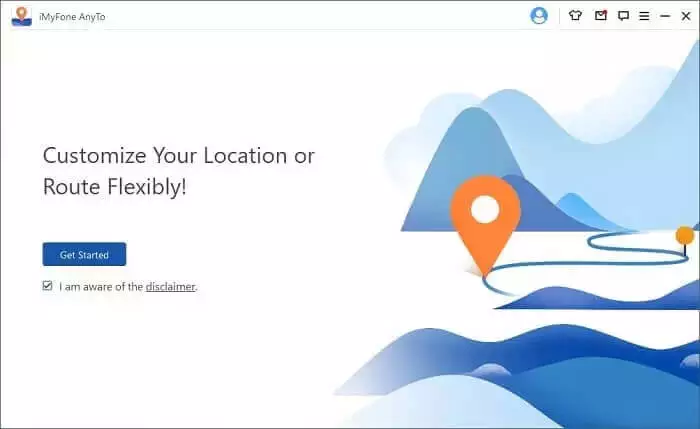 Step 2.Plug your phone into your computer and click "Trust".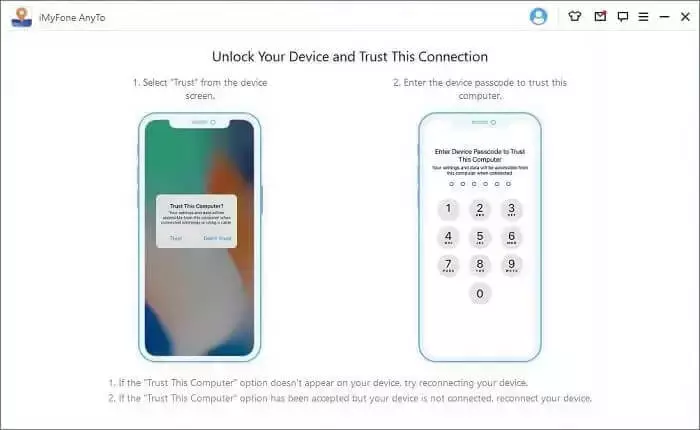 Step 3.Click on the Teleport icon and select any location you want on the map.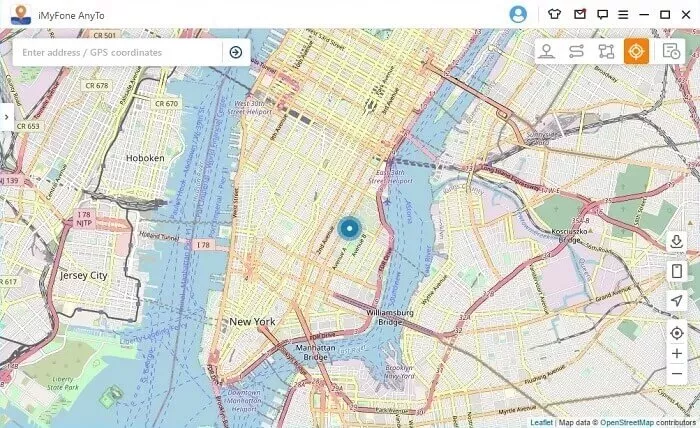 Step 4.Click "Move" and you will find that the GPS location in your device has been changed.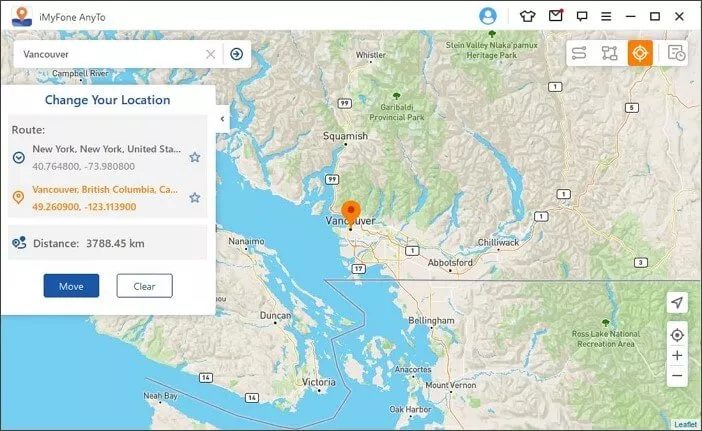 Step 5. Now turn on your device in Pokemon Go you will find that the GPS location has been changed. You can go anywhere to catch rare Pokémon.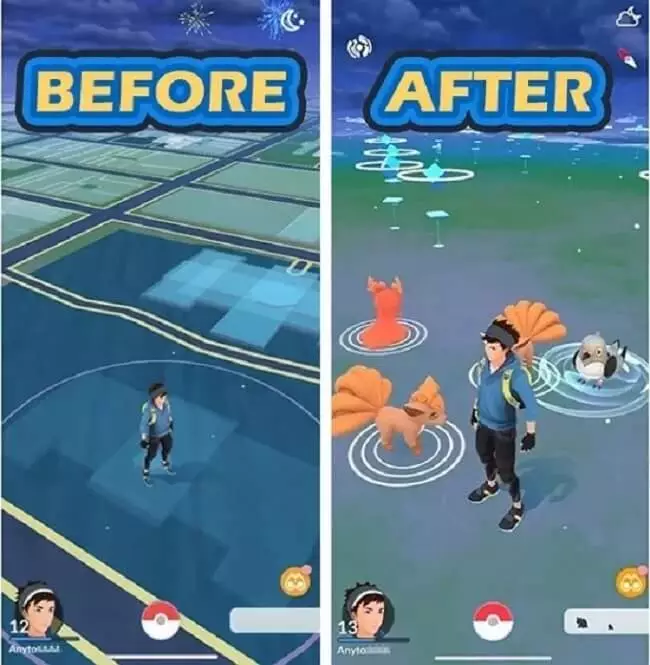 That's about it. Now you can enjoy a lot of other benefits that this software provides. The possibilities are endless and there's no harm in using iMyFone AnyTo with the game, ultimately improving your Pokemon Go arsenal.
Part 5. Conclusion
PokeGo++ is no longer available and the official Global++ website has been shut down. Compared to the hacked version of Pokemon Go, an alternative like iMyFone AnyTo would be safer and more convenient. It doesn't copy and change any of the game's original code, it can be applied in the official Pokemon Go for you to change GPS location anytime and anywhere to catch more Pokemons.
For any queries regarding this tool, feel free to contact us.