[2023 Updated] 10 Best Places to Spoof for Rare Pokemon Go
Category: Change Location
3 mins read
Pokémon Go was released back in 2016, and this smart game is a great step ahead into the world of AI and VR that none of us may stay back from trying it out for once.
The idea of finding a Pokémon anywhere around you but only through the eye of a camera is such a big deal. How spooky and fun it is at the same time, right? So let us tell you about the best places to spoof in Pokémon Go 2023 so that you may gather as many of them.
Indeed, the main purpose of this AR game is to continuously upgrade tasks by finding and capturing Pokémon around you. If we know where some Pokémon appear in advance, can we save some time? So let us tell you what's in Pokémon Catch Sanctuary 2023!
iMyFone AnyTo can spoof GPS location in one click, and fake location undetected by anybody on the geo-apps.
Part 1: Best Places/Coordinates to Spoof in Pokémon GO 2023
01

Pier 39, San Francisco, United States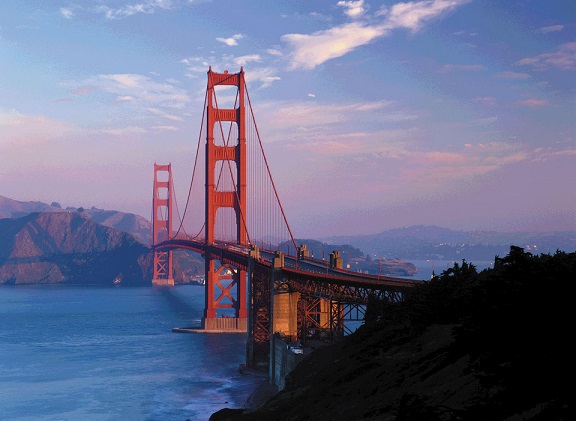 Pier 39 coordinates: 37.809326, -122.409981
San Francisco is just a great place to find a good number of Pokémon. Though they will be more spread out in the area, you still have an ample chance to find a handful of Pokémon in your area in San Francisco.
The iconic area of Pier 39 in San Francisco is just full of so many Pokestops that make it an ideal place to find supplies and grab them on your way. As it is right on the water, you will also be lucky enough to catch the water types of Pokémon that are rather rare. Some other areas in the cities are also abundant with Pokémon and their stops; hence if you are in this city, then it's a great start to head out and explore the city of beautiful land and water along with finding some rare Pokémon on your way.
---
02

Millennium Park, Chicago, United States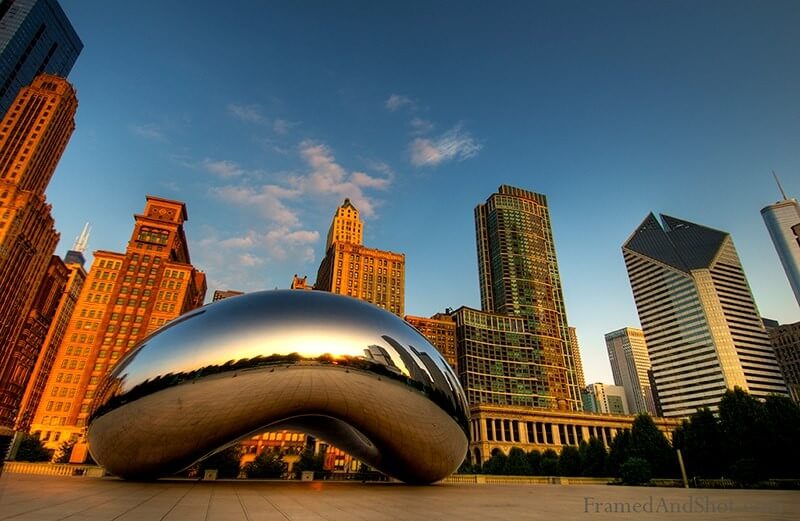 Millennium Park coordinates: 41.882702, -87.619392
The city where you can find some well-known sites to explore in Chicago. It is good for having a good day out trip and is perfect for finding a handful of Pokémon.
Playing Pokémon Go in the area of Millennium Park in Chicago will let you collect so many Pokémon on your way. You may also be able to get a cool picture clicked with The Bean, Navy Pier, and Willis Tower. These places are known to give the best and rare Pokémon many times. You may also find stops, lures, and gyms in most areas as well.
---
03

Santa Monica Pier, Los Angeles, United States
Santa Monica Pier coordinates: 34.010090, -118.496948
Santa Monica Pier in Los Angeles will bring you closer to catching so many cool and rare Pokémon in the US. This is a well-known place where many Pokémon are found.
The rarest Pokémon, including Gloom, Dratini, Squirtle, and Slowpoke are found in this area. Pokémon that you don't normally find are found here easily. Water-types like Goldeen and Magikarp are found well here. Apart from going to Santa Monica, you can go to Beverly Hills as well.
---
04

Disneyland, Anaheim, United States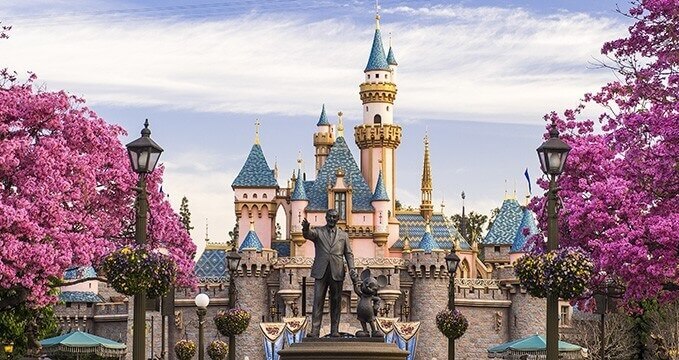 Disneyland in Anaheim coordinates: 33.812511, -117.918976
The world full of so much animation and fun has a lot of Pokémon in it as well. Disneyland in Anaheim is a place where many people may be playing the game, and hence you will easily find a Pokémon yourself.
Having so many people in an area, lures are often easily found around. And if you are looking for a cool place to battle, then Sleeping Beauty Castle can serve the cause in the right way.
---
05

Big Ben, London, United Kingdom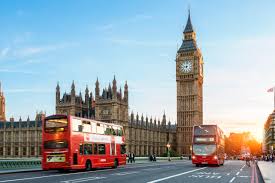 Big Ben coordinates: 51.510357, -0.116773
London is one other great option for hunting down some Pokémon. There are many landmarks here, as well. Big Ben is a gym where you can find some Pokémon hence if you are a constant gym goer maybe you can look for your next Pokémon catch in here. You can find many Pokémonstops here in London as many landmarks stand in this old city.
You can stock up on your supplies if you are in the heart of the city and can always get the chance to keep exploring new for you, old places that are cool to explore while you play.
---
06

Circular Quay, Sydney, Australia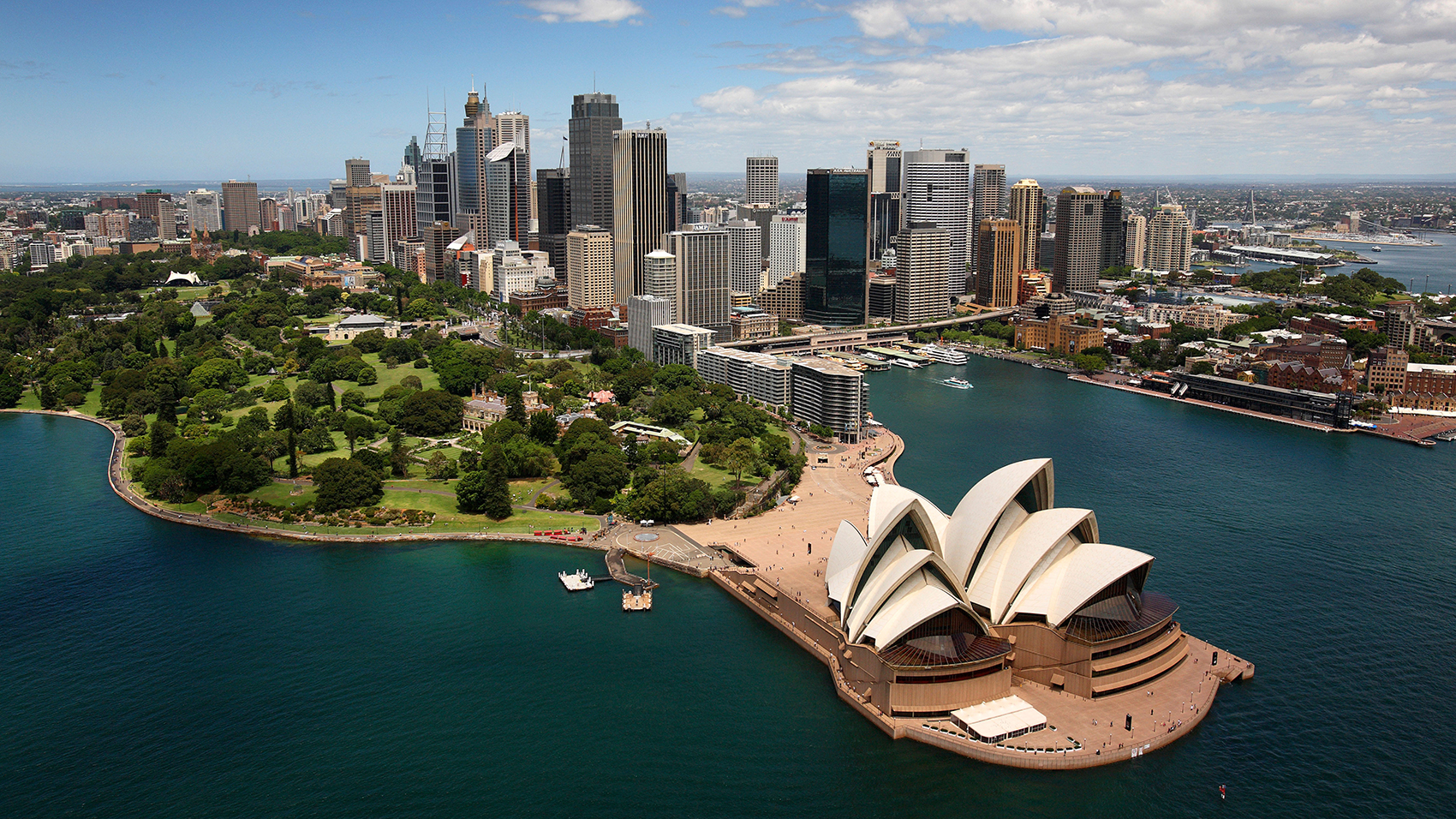 Circular Quay coordinates: -33.865143, 151.209900
You have many chances to catch Pokémon in this area. Circular Quay in Sydney is known for the Pokémon it has.
This is an area in front of water spots. Hence you may also get lucky to find rare water types. There is a gym nearby as well hence plenty of options to find some of the best pokemon.
---
07

The Colosseum, Rome, Italy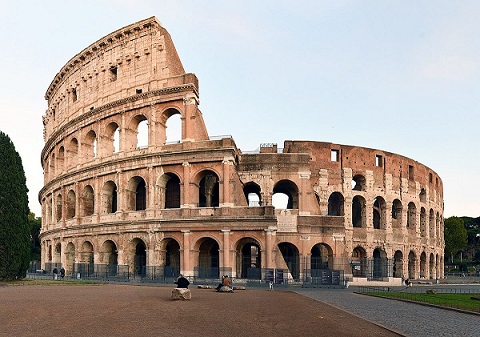 The Colosseum coordinates: 41.890251, 12.492373
You may not only catch some amazing and scenic views of the old architecture at this beautiful spot but will also spot some Pokémon like Squirtle, Pikachu, and Oddish. The Colosseum in Rome is just full of Pokémon, and everyone, young and old has gotten into the craze. This place will get you just so many Pokémon.
---
08

Shibuya, Tokyo, Japan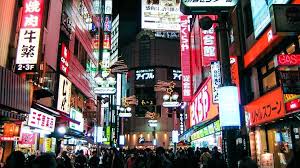 Shibuya coordinates: 35.685001, 139.710007
The list can't be complete without putting in Tokyo as the best place to spoof Pokémon Go. This city is just an ideal place to catch Pokémon.
You may find so many places to play while being here that options may get overwhelming. Many popular areas in the city will offer you Pokestops, gyms and much more. Shibuya, in this case, is an ideal place to find some great Pokémon.
---
09

Lumpini Park, Bangkok, Thailand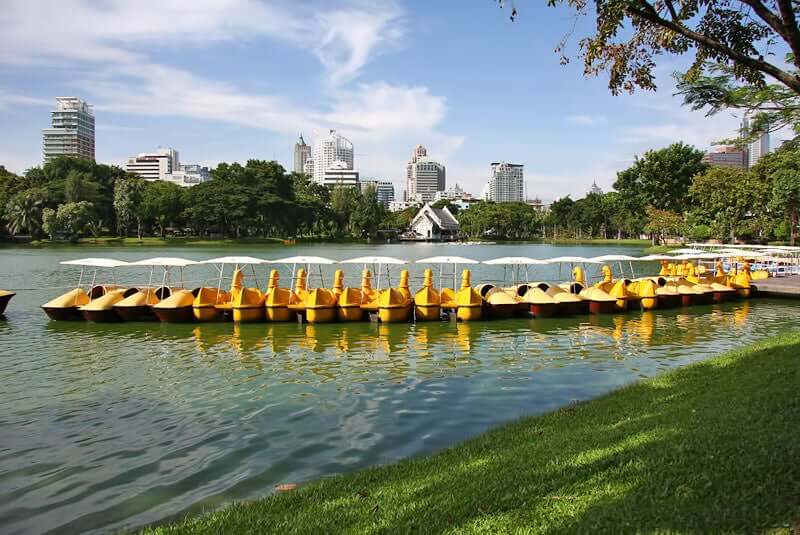 Lumpini Park coordinates: 13.730556, 100.541664
Why not find some of the best Pokémon in this nice and breezy park call Lumpini Park in Bangkok. In this park, you may need so many PokeStop and also a gym in the center. It is also the best place to spook Pokémon Go.
---
10

Negara Zoo, Kuala Lumpur, Malaysia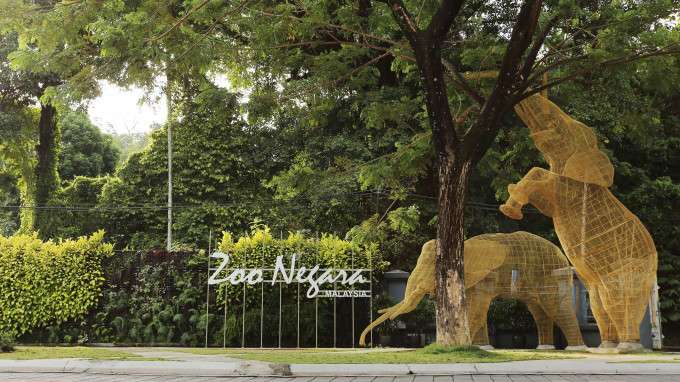 Negara Zoo coordinates: 3.207111, 101.756729
Like all other great places to find Pokemon, Negara Zoo is also ideal for spotting the best Pokémon. You can find many gyms and Pokémonstops at this place. It will be a great place for a retreat after a busy and tiring day.
Part 2: Best Coordinates for Rare Pokemon Go
To see different types of Pokemon, players or trainers must roam around. We are introducing the best coordinates for rare Pokemon Go below:
Pier 39, USA Coordinates: 37.808600, -122.409800
New York, USA Coordinates: 40.755205, -73.982997
Chancay, Peru Coordinates: -11.562800, -77.270000
Consolacao, Sao Paulo, Brazil Coordinates: -23.551200, -46.658400
Japan Coordinates: 36.574366, 139.238393
Part 3: Best Coordinates for Raids Pokemon Go
The following are the best coordinates for raids Pokemon Go to find and join a raid to get a chance.:
Zaragoza, Spain Pokemon Go coordinates: 41.6616, -0.8946
Indaial, Brazil Pokemon Go coordinates: -26.89319, -49.22981
Tokyo, Japan Pokemon Go coordinates: 35.669590, 139.699690
Part 4: How to Spoof Best Locations in the World for Rare Pokemons?
There are so many Pokémon hotspot coordinates introduced above, but they are all abroad. Unless it is a vacation, it will be time-consuming to go there.
To find some of the best and rarest Pokémon, you will have to be smart enough to find a way to reach them. Hence iMyFone AnyTo is here to make it all easy for you.
Your whole journey of finding Pokémon worldwide without having to travel an inch can be made just as easy and fun with AnyTo. Let's be the coolest player who has collected best Pokemon Go spoofing locations and no one knows just how!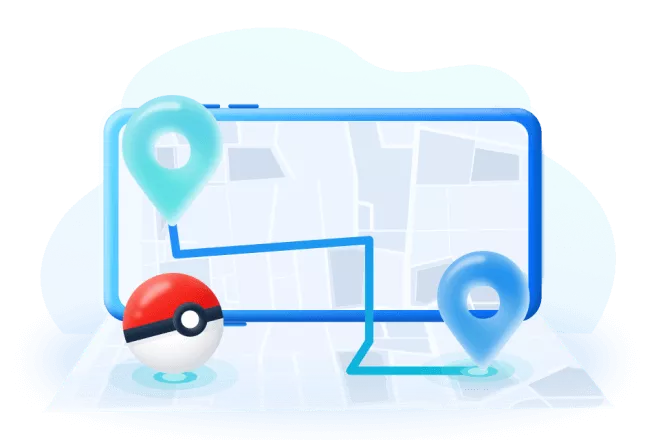 Key Features:
Simulate GPS movement for your Pokémon GO avatar along customized routes.
Spoof your GPS location to any one of your choices so that you can find the rare Pokemon.
The virtual joystick can customize the direction of movement, speed, plan routes, etc., and pause at any time to catch rare Pokémon.
It provides one-click throwing of Excellent balls, and you can easily obtain various Pokémon after going to popular coordinates.
Provide a map query of gymnasiums or supply stations, go to the foreign coordinates of Pokémon, and at the same time query the nearby places where props can be obtained.
Compatible with all iOS devices (iOS 16 Supported) and most Android devices(Android 12 Supported).
Now we invite you to watch the video to explore this AMAZING Pokémon Go Spoofer:
How to change location to get rare Pokemon with AnyTo?
To change your location through AnyTo to find the rarest Pokemon just get ahead with the following steps:
Step 1. Connect your phone to your computer.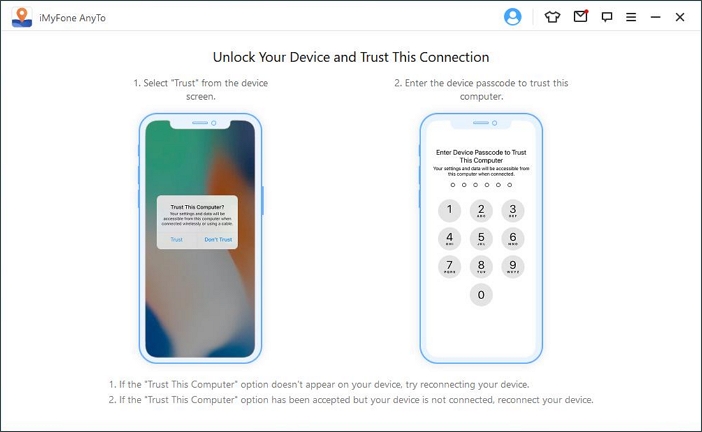 Step 2. Select a destination or a route by entering the name or the coordinates.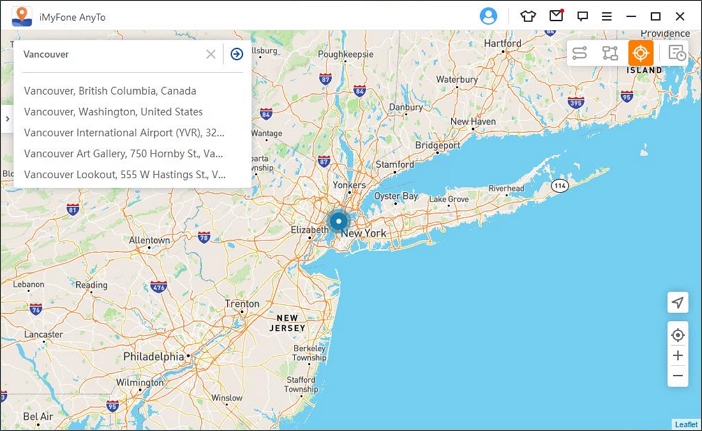 Step 3. GPS location is changed!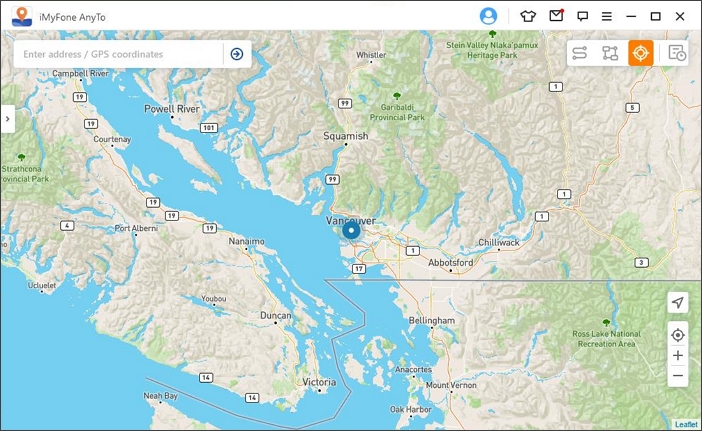 And that is it. Just know which is your best place to spook Pokémon go and change your location to that one, and there you go! You are all set to find the best Pokémon anywhere in the world.
Part 5: Hot FAQs about Pokémon GO Best Spoofing Locations
1

Can you still spoof in Pokémon GO 2023?

Yes, you can spoof your location on Pokémon GO in 2023, and the best app for Pokémon GO spoofing is iMyFone AnyTo. But at the same time, you need to watch out because Niantic enforces a three-strike policy against cheating. You may also like: How to Remove Pokemon GO Soft Ban in 2023?
2

Is Pokémon GO spoofing illegal?

Yes, spoofing is not allowed in Pokémon GO. But there are many tools could bypass some rules of Niantic.
3

Which fake GPS is best for Pokémon GO 2023?

It's not that easy to pick out the best fake GPS tool as there are so many products of the same type in the market. To assess those fake GPS tools, you need to examine all aspects: function, user-friendliness, security, price, user feedback, compatibility, and so on.

Taken together, the best fake GPS for Pokémon GO 2023 is iMyFone AnyTo. As a professional location changer, it aims to solve all issues concerning location for every user.
Conclusion
Despite we have provided 10 best places to spoof rare Pokemon Go, who has the time and money to go by exploring the world and finding Pokémon, right?
So let's change our locations and coordinates, and look for the Pokémon we always wanted to catch! With iMyFone AnyTo you can change your location in 3 simple steps and pick a location that you think is the best place to spoof Pokémon Go. Many places are full of Pokémon and their supplies, so why not reach there and make our playing level soar high?
Change your location and find the best Pokémon worldwide with only the knowledge of the best places to find Pokémon! Are you ready to up your game with AnyTo and catch more of those Pokémon?
Change GPS Location on iOS/Android
168,282 people have downloaded it.
Fake iOS/Android GPS location to anywhere in the world instantly.
100% Work with location-based apps such as AR games, social platforms, etc.
Joystick to simulate GPS movement freely when playing games.
Import / Export GPX file to save your favorite routes.
Compatible with All iOS & Android versions.