How to Use iMyFone AnyTo to Play Pokemon Go Without Moving? (Works on iOS16)
Category: Change Location
5 mins read
Pokemon Go fans always look for ways to enhance their gameplay experience. You must have wondered if playing the game without moving around physically is possible. Wonder no more!
In this article, we'll explore the world of iMyFone AnyTo Pokemon GO and how it can allow you to play Pokemon Go without moving. So sit back, relax, and read on to discover everything you need to know.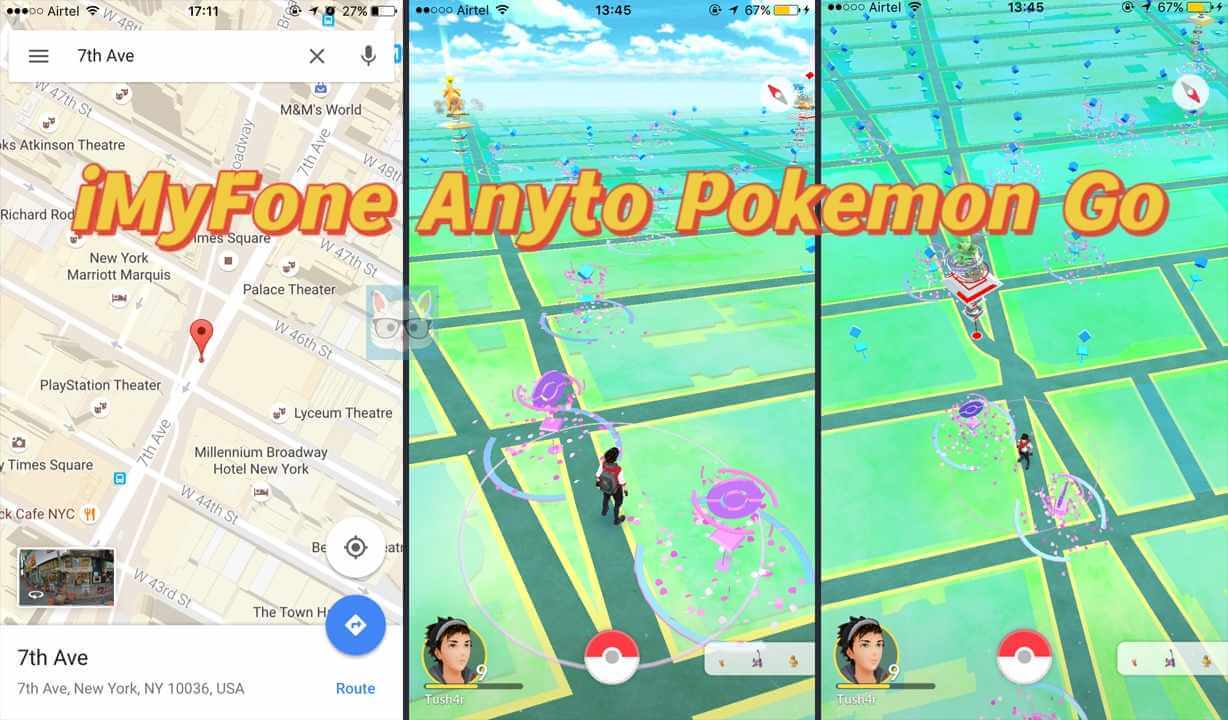 Can You Play Pokemon Go without Moving?
If you're a Pokémon Go enthusiast, you might have wondered whether playing Pokemon go without moving around physically is possible. Well, the good news is that it is indeed possible!
Thanks to location spoofing tools like iMyFone AnyTo, you can easily fake your location and walk in any part of the world without leaving the comfort of your home. This feature is handy for players who live in areas with limited access to PokéStops and Gyms.
While playing Pokémon Go without moving may seem like a quick fix, it does take away from the game's core concept of getting players out and about. Nevertheless, it's a fun option when you can't or don't want to leave the house. Just make sure to use it responsibly!
How to Use iMyFone AnyTo to Play Pokemon Go Without Moving?
We all have wanted to catch rare Pokemons without leaving the comfort of our homes. Well, it's possible with iMyFone AnyTo Pokemon Go. This application allows you to spoof your GPS location and play Pokemon Go from anywhere, anytime.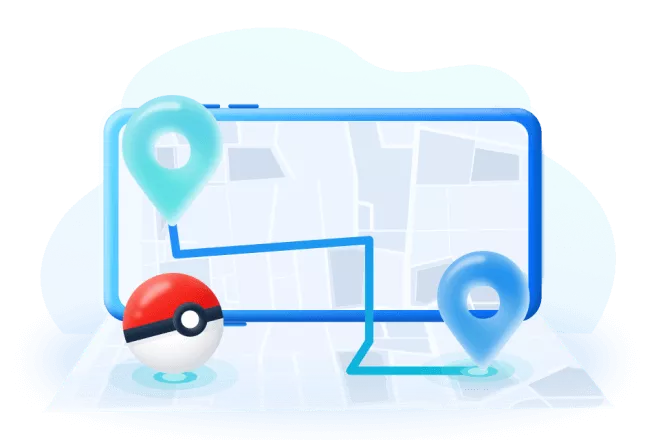 Key Features:
It allows you to set the moving speed of your route and pause the game anytime you want.
You can search for a specific coordinate as your destination, making it a game-changer for AR games. 
You can easily explore different regions, catch rare Pokemon, and even participate in region-exclusive events without walking extremely long distances. 
You don't need to jailbreak or root your device, making it a safe and legal option for Pokemon Go players.
Step 1. Install iMyFone AnyTo on your computer. Open it and click Get Started. Connect your phone to the PC via USB. Click Trust for the prompt.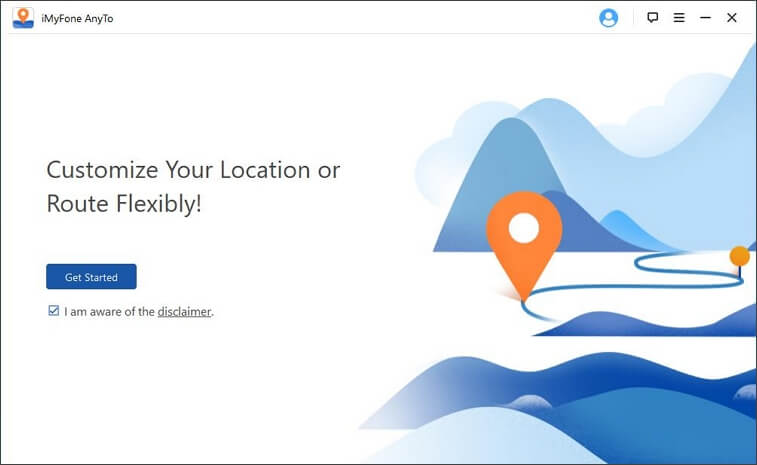 Step 2. Select Teleport Mode. Choose Teleport Mode in the top right corner, the forth icon.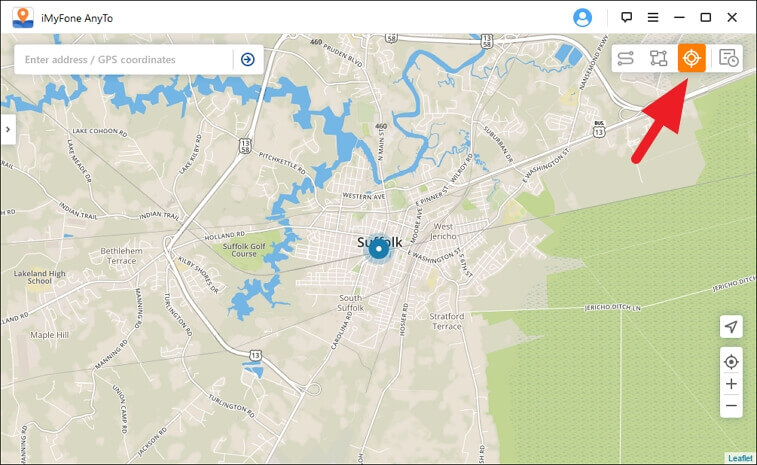 Step 3. Select an address for Pokémon Go Spoofing. You can drag and pinpoint Vancouver on the map, or search Vancouver in the Search box. Now just click on the Move button. You can see the location is changed to the new place instantly.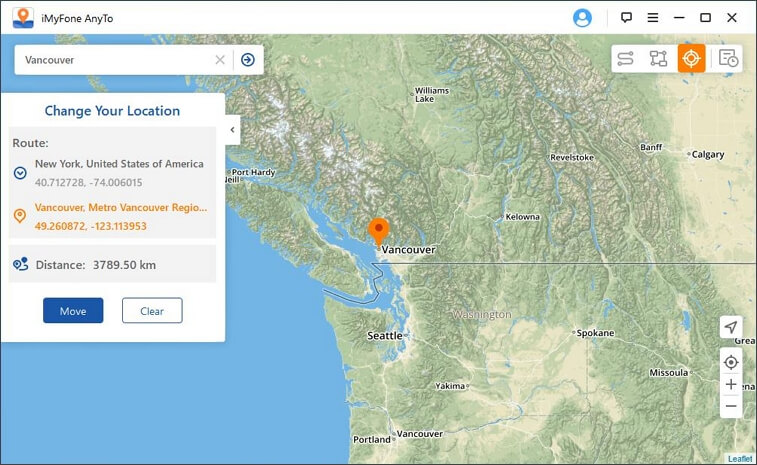 AnyTo has recently upgraded the game Pokemon Go. You can simulate positioning directly on iPhone/Android.
>> See the iPhone guide
>>See the Android devices guide >>
Is iMyFone AnyTo Safe to Play Pokemon Go?
iMyFone AnyTo Pokemon Go is a popular choice among players as it provides a safe and clean experience without jailbreaking your device.
iMyFone AnyTo safe and secure application has gained the trust of many users due to its easy-to-use interface and lack of intrusive ads, viruses, or plugins.
No unusual permissions are required for it to operate, which makes it a reliable tool for location spoofing.
You'll be surprised that it doesn't violate any of the game's terms of service. For an amazing experience and to stay safe while playing Pokemon Go, use iMyFone AnyTo cautiously and avoid any suspicious activity that may get your account banned.
Is iMyFone AnyTo Free?
All good things bring value to our lives. And bringing value comes at a cost. IMyFone AnyTo doesn't just give you a fantastic gaming experience, but it also allows you to have a safe and secure gaming environment. No worrying about crashes or bans!
iMyFone AnyTo is a well-known software for location spoofing, but one question that often arises is iMyFone AnyTo free? The answer is no. IMyFone AnyTo Pokemon Go is not free software but comes with a price tag. If you're wondering how much it costs: a monthly plan priced at $14.99, an annual plan at $59.99, and a lifetime plan at $89.99.
However, the good news is that you can still try out iMyFone AnyTo before committing to a paid plan. They offer a free trial version that includes its core functionalities, allowing you to test some of the essential features. It's a great way to see if iMyFone AnyTo is the right software.
If you want to save money, keep an eye out for limited-time brand deals and coupons on their website. By using the coupon code provided, you can save up to 10% off the cost of the software.
10% off Coupon Code: YTR5E7
External Ratings for Spoofing Pokemon Go by iMyFone AnyTo
If you're a popular mobile game Pokemon Go pro player, you may have heard of iMyFone AnyTo. This location modification software allows you to spoof your GPS location without fear of getting caught.
But what makes iMyFone AnyTo stand out from other GPS changers?
iMyFone AnyTo has been voted the best GPS changer for iOS and Android devices.
It allows you to change your GPS location to anywhere in the world and works perfectly with location-based apps such as Tinder, Life360, Grindr, and of course, Pokemon Go. You can set a specific destination with three different modes or create a virtual route within the game.
Its built-in security features, ensuring that the software is 100% safe and clean. No jailbreak or root is needed, making it a convenient and hassle-free option for users.
Additionally, iMyFone AnyTo supports up to 10 iOS/Android devices simultaneously, making it perfect for families or groups of friends.
While some users may find the pricing model slightly different, creating an app like iMyFone AnyTo takes time and effort. Customers love it and say iMyFone AnyTo alternatives don't even come close!
Conclusion
And that's a wrap! We hope this guide was helpful in your pursuit of a location-changing software that allows you to sit and enjoy the game without moving anywhere. iMyFone AnyTo Pokemon Go gives you the freedom that you always wanted!
Change GPS Location on iOS/Android
168,282 people have downloaded it.
Fake iOS/Android GPS location to anywhere in the world instantly.
100% Work with location-based apps such as AR games, social platforms, etc.
Joystick to simulate GPS movement freely when playing games.
Import / Export GPX file to save your favorite routes.
Compatible with All iOS & Android versions.