How to Change Location with VPN | 6 Best Free VPNs in 2023
Category: Change Location
5 mins read
How does VPN location changer work? Choose one from the given free VPN options and change your location. Also, Check the comparison list of various VPN location changers and risks associated with free VPN.
Having tools that enable you to change your location while ensuring security, online privacy, and freedom is nothing short of a blessing. With a growing number of people using VPNs while browsing the internet, it has become essential to understand what VPNs are and how they work.
Read on, you will learn everything you may wonder about VPN and a list of free VPNs.
Do you also want to bypass geo-blocking and hide your real IP address?
Let's get started.
What Can VPN Location Changer Do for you
For whatever reason you change your IP location, VPN is one of the best ways to stay safe and private while online. Whether it is to watch foreign Netflix catalogues or stream foreign sport, VPN IP address changer will do all for you.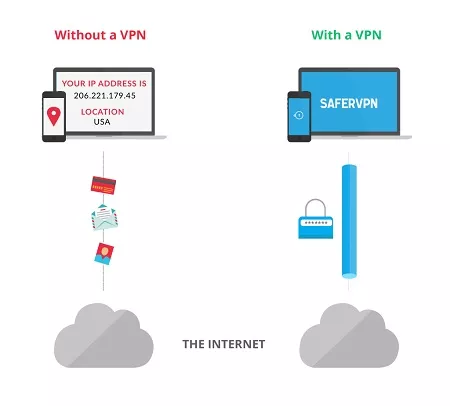 This secure connection forms the basis for a lot of benefits for its users:
It helps you maintain your anonymous identity, and your IP address will not be visible to anyone
Your device will be less vulnerable to usual spoofing and will be safe from hackers and cybercriminals
With more freedom, you will have access to content that is regionally restricted and some best money saving bargains usually reserved for some countries only
When to Use VPN - Location Changer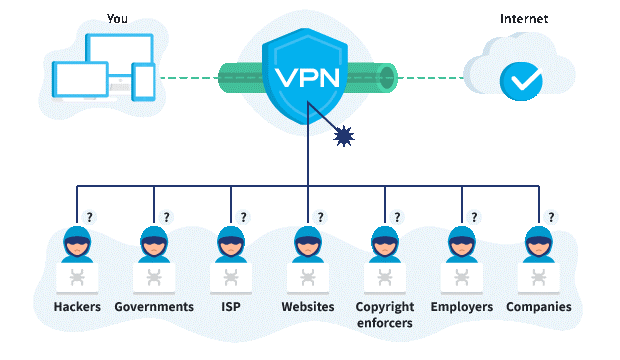 You can use VPN for various important tasks. Some of them are:
Streaming services provide different content in different regions. With a fake location using a VPN, you can access shows, movies and other content that is not available in your country.
Sports events are not shown worldwide. If you want to watch them, a VPN location changer will help you access the content without spending a lot of money.
Various online stores offer different prices to visitors from other countries. VPN country changes give you access to check and compare the prices from different countries.
If you don't want any online service to track your address, you can use an IP location changer.
If you are conscious of working on something sensitive and want to practice your freedom of speech without breach of your location, a VPN IP address changer can help you out.
How Does VPN Location Changer Work
VPN location changer works by changing your apparent location and sending your data traffic via another server.

Usually, when you use the internet, your device continuously exchanges data with other parties, hovering over the web. If you use VPN, it creates a safe connection between you and the internet. All the data traffic is sent through an encrypted secure virtual tunnel to the external server, i-e, the VPN server. From the external server, your data is then sent to its destination.

VPN allows the users to select the server anywhere in the world where VPN services have servers. It can be a VPN country changer or, in some cases, only a VPN city changer. For instance, Express VPN has its servers in 94 countries.
Once you connect to a server, the IP location changer will form an encrypted virtual tunnel to securely pass all your device's data. A virtual tunnel will decrypt the data and send it to the final destination. Your original IP address will be hidden and will be shown as that of the selected server. You can also change the location whenever you want and still use the app.device effectively
6 Best Free VPN Location Changers
1

iRocketVPN - Access Content Anywhere

iRocketVPN is a 100% privicy and security VPN for Windows PC. It provides a fast and stable internet connection wherever you are. It secures your internet connection and doesn't track your any data. Moreover, its easy-use interface is also very popular. Free download iRocketVPN now.

iRocketVPN Features:
Access the internet safely and privately.
Military-grade encryption keeps your identity private.
Doesn't record your browse history and activities.
Doesn't track your real IP address.
Very fast speed.
How to use it:
Step 1: Download and open the iRocketVPN, select recommended network node.
Step 2: Sign up and log in a VPN account, then tap the "Quick Connect" button.
Step 3: Now, you have connected internet successfully and your real IP address has been encryped. You can preview the websites,pictures and videos you want to visit.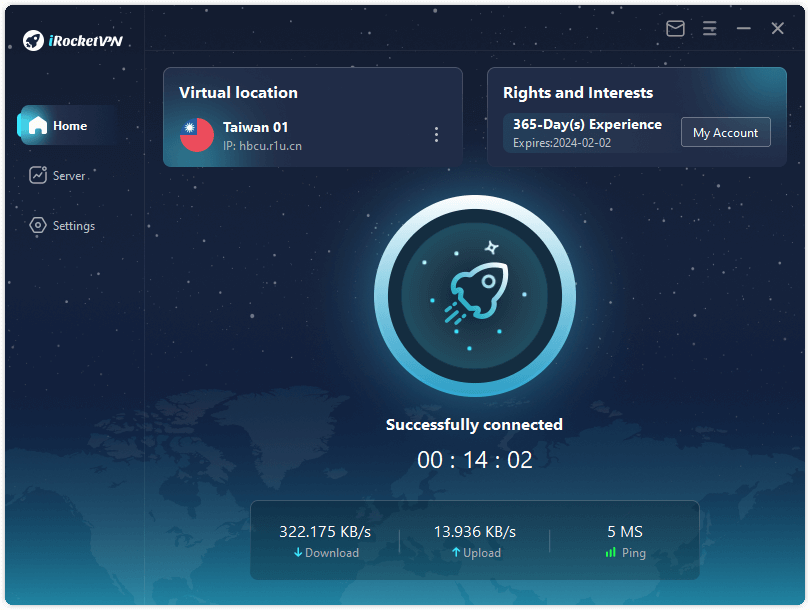 ---
2

ExpressVPN

Express VPN is a highly trusted VPN provider that tops the list of best VPNs. It offers top-tier security with military-grade 256-bit encryption to scramble your data. In addition, the automatic kill switch (network lock) protects the device even when VPN unexpectedly disconnects.
ExpressVPN Features:
Connects up to 5 devices simultaneously
3,000 servers in 94 countries to access geo-blocked sites
Can unblock Netflix, Disney+, HBO Max, Hulu, BBC iPlayer and Vudu
Compatible with Windows, Mac, iOS, Android, Linux, routers, Apple TV, and more
How to use it:
Step 1: Go to the ExpressVPN account dashboard and enter your Express VPN credentials to Sign In.
Step 2: Enter the authentication code sent to your email and download it.
Step 3: Keep the browser window open. You will require the activation code for the setup next.
Step 4: Double-click the downloaded file on your computer and install the app.
Step 5: After installing, click Sign In and paste your activation code.
Step 6: Select your preferences to continue.
Step 7: Now click the start button to connect to a VPN server location. By default, ExpressVPN will suggest the location for an optimal experience for you.
Step 8: After the connected message appear on the app screen, begin surfing.
---
3

PrivadoVPN

PrivadoVPN is one of the best free VPNs currently available. Not only does it offer AES-256-bit, but you get 10GB of monthly data at no cost, and more global server options than most other free VPNs. They keep no logs of your activity and include a number of advanced features like a kill switch, split tunneling, and access to WireGuard.

PrivadoVPN Features
Connects up to 10 devices simultaneously.
Free account option with 10GB of data every month and 12 servers.
Strict no-logs policy.
AES 256-bit encryption.
Kill switch to safeguard online activity.
Can unblock Netflix, Disney+, HBO Max, Hulu, BBC iPlayer and more.
Compatible with Windows, Mac, iOS, Android, Amazon Fire TV Stick, and Android TV.
Split Tunneling (on Windows and Android).
Streaming and Torrenting available on free account.
How to Use It?
Step 1: Login to the PrivadoVPN admin dashboard on the PrivadoVPN home page with your credentials.
Step 2: Download the PrivadoVPN app for your device and install it.
Step 3: After installing, login to the PrivadoVPN app 3.with your email address, the username you were sent, and your password.
Step 4: Choose your location from the dropdown menu, then click or press the keyhole icon to connect.
Step 5: After the keyhole icon turns green, you are secured and can use the Internet freely.
---
4

Proton VPN

Proton VPN is a free VPN location changer with unlimited data to surf the web and download. With unlimited data, it doesn't compromise on its security features and ensures safe internet browsing. Users prefer it because it's free, easy to use and doesn't have annoying ads.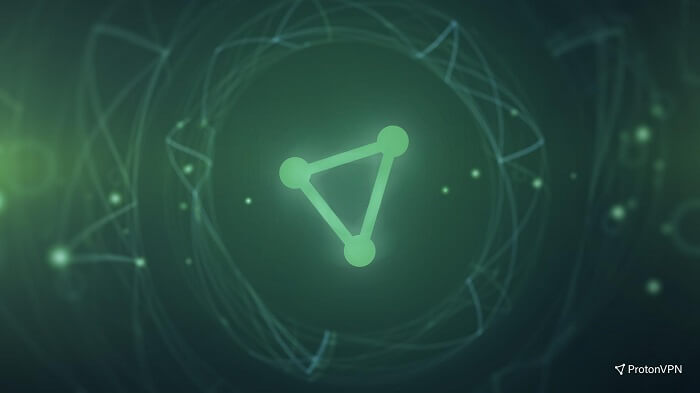 Proton VPN Features
Unlimited data.
Strict no-logs policy.
AES 256-bit encryption.
Kill switch to safeguard online activity.
3 free server locations and 1 device connection.
Can unblock: YouTube, Spotify, Facebook, Instagram, Kodi.
Compatible with Windows, Mac, iOS, Android, Linux, and routers.
How to Use It?
Step 1: Download Proton VPN and install it. Once installed, a shortcut will form.
Step 2: Open the shortcut to launch the application and enter your Proton VPN credentials to sign in.
Step 3: Once signed in, the UI of the VPN will appear for easy navigation and connection.
Step 4: Click on "Quick Connect" to connect with the closest server for optimal performance.
Step 5: After connecting, a list of countries will appear on the screen.
Step 6: Find the VPN server from the county list to connect manually.
---
5

Surfshark VPN

Surfshark VPN is one of the best free VPN overall. However, the free trial lasts only for a month. Nevertheless, it doesn't limit its services during the trial period and has its advantages in terms of servers, data, or speed limits.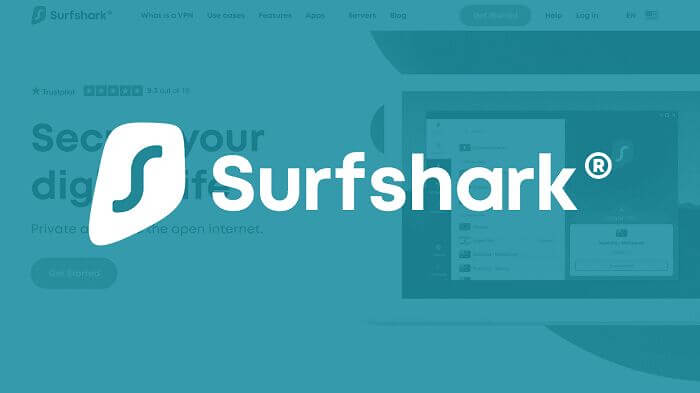 Surfshark VPN Features
AES-256 encryption.
Five Eyes non-member.
Access to Torrent and Netflix.
Split tunnelling.
How to use it?
Step 1: Go to this page and download the Surfshark.
Step 2: After downloading the file, locate the file and double click it.
Step 3: Click "yes" when the computer asks to make changes to the device.
Step 4: When the installation completes, the app will start automatically within few seconds.
Step 5: Log in with your credentials and enter the authentication code.
Step 6: Now tap Connect to connect with the fastest VPN server available.
Step 7: To manually choose the location, open the Locations tab to find the locations and click your preferred location to connect with it.
---
6

Hotspot Shield VPN

It is the 6th best free VPN location changer for Windows and Mac users.

Hotspot Shield VPN refreshes data allowance every 24 hours and gives 500 MB of bandwidth to be used every day, making 15 GB in a month. Additionally, hotspot shield post ads only in their mobile apps and not on Windows and Mac.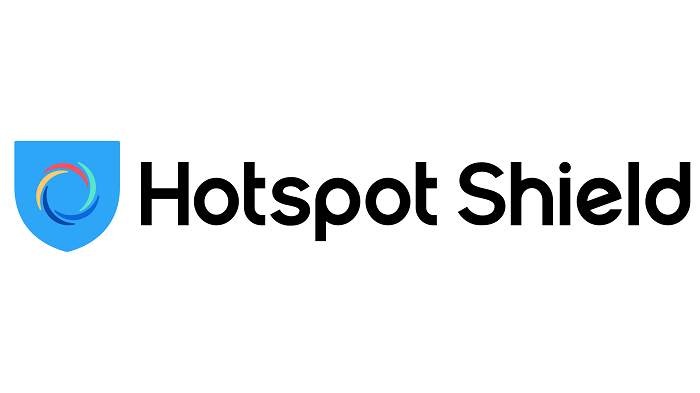 Hotspot Shield VPN Features
Military-grade encryption.
Automatic kill switch.
1 free server and 5 simultaneous device connections.
Can unblock YouTube, Spotify, Facebook, and Instagram.
Compatible with Windows, Mac, Android, iOS.
How to use it?
Here is the stepwise guide on installing Hotspot Shield VPN on windows:
Step 1: To download Hotspot Shield.
Step 2: A setup file will be downloaded automatically onto your computer.
Step 3: Now install Hotspot Shield by double-clicking the file.
Step 4: Click Finish when it's installed, and the main page will appear.
Step 5: You have to close your browser for Hotspot Shield to work properly for the first time.
Step 6: Click the light-blue power icon in the middle of the window to turn on Hotspot Shield for your current wireless connection and fake your IP address.
Step 7: To change your IP address's country, click the "Browsing from" drop-down box and choose a new country in the drop-down menu. This will change your IP address location to a different country.
Comparison of VPN Location Changers
| VPN | iRocketVPN | Express VPN | PrivadoVPN | Proton VPN | Hotspot Shield VPN | Surfshark VPN |
| --- | --- | --- | --- | --- | --- | --- |
| Compatibility | Windows.(other devices will be compatible soon) | Windows, Mac, iOS, Android, Linux, routers, Apple TV, and more | Windows, Mac, Android, iOS, Fire TV Stick, Android TV | Windows, Mac, Android, iOS, and Linux | Windows, Mac, Android, and iOS | iOS, Android, MacOS, Windows, Linux, Fire TV Stick apps, Xbox |
| Connection Speed Limits | No speed limit | No speed limit | No speed limit | No speed limit, but prioritizes premium users | 2 Mbps | No limit |
| Data Usage Limit | Unlimited | Unlimited | 10GB Free data every month | Unlimited | 500 MB, every day, refreshes every 24 hours | None |
| Server Locations | 100 countries+ | 94 countries | 45 countries | 3 locations (USA, Netherlands, and Japan) | US-based server location only | 63 countries |
| Split Tunneling | Yes | Yes | Yes | Yes (Windows and Android clients only) | No | Yes |
Free VPN Risk Notification
Every VPN is not safe. VPNs are complicated software, and companies need revenue to keep them up to date. In the case of free VPNs, they use hidden tools and tricks to earn revenue. So, you think you are using a free VPN, but actually, you are paying the price in some other way.
Some of their risks are:
VPNs are supposed to protect you from hackers, but some VPNs may contain malware which can be the biggest security risks.
Several free VPNs embed third-party trackers in their software to collect information about your online activity so that advertisers can better target you with ads.
Using free VPN also comes at the expense of limiting the amount of data usage.
The slowdown of the Internet is another issue with some poor-quality VPNs. This is because they prioritize their paid subscribers over those using free versions.
Conclusion
VPN is a great tool to hide your location and do some essential tasks that are otherwise impossible for you. There are some great free VPN tools with a free trial period which you can use to evaluate their performance.

If you are satisfied with VPN performance in the trial period, we recommend you jump to its premium version and keep yourself safe from unauthorized data breaches and performance hindrances.

Download iRocketVPN right now and best security features!