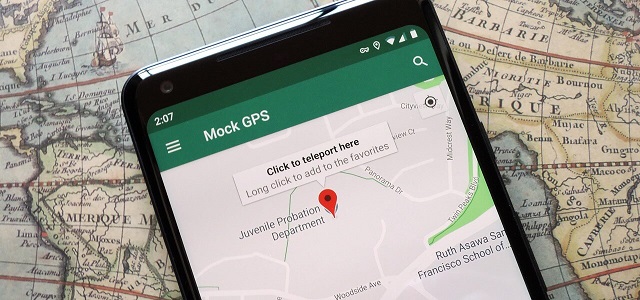 Google map is a great application. Believe me, I would not be able to drive and reach anywhere without this genius buddy of mine. It walks me through the roads and streets as a father walks a child by holding his hand. Also, my friends and family can see me on the map when I share my location with them, but sometimes I want to fake google maps.
Come on! There are tjdddimes when I do not want to be located this easily. Let other reasons rest, but how about pulling a prank with my friends this April's fool day? Yes,, this time, I am going to share fake location on google maps. Let's see how it turns out.
Part 1: How Do I Fake Location on Google Maps?
You may think I should be turning off the location setting and wifi services to show fake locations on google maps. Well, I tried this, but it did not work, unfortunately. Google Maps can still track me. This is because Google Maps can use the signal strength of cell towers around me to guess my location, and believe me, this guess is usually very accurate. Also, the IP of the phone can be used.
So, now I have discovered a better way to fake location on Google map. AnyTo app by iMyFone is a great way to have my way and deal with the task. After updating, now it can support iOS 16! I routinely use iMyFone AnyTo to a fake location in many circumstances, and I have not failed a single time so far. Touch Wood!
Key Features:
Show any location in the world as you want.
Fake location on Google maps with just 3 clicks.
Help protect your privacy and trick your friends by spoofing your location on Google maps
Support both Android and Apple devices.
Steps to use Anyto
Here I will explain how I use iMyFone Anyto to fake google maps location on my phone. I would suggest using this fantastic app this April fools day.
For iOS
Step 1. Download iMyFone and Launch the app. Click the Get Started button.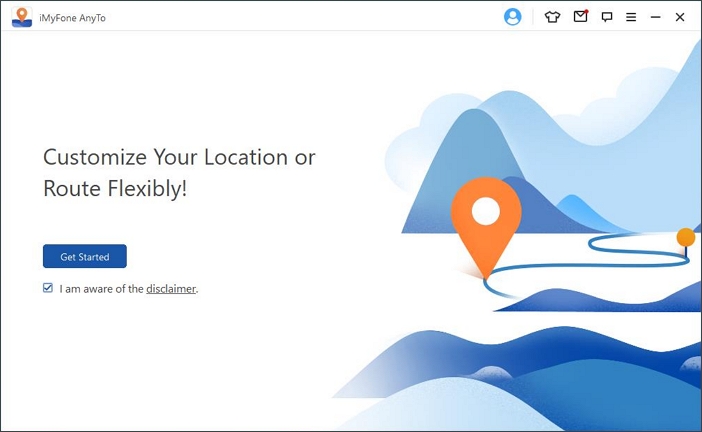 Step 2. Connect your device to the computer using the USB cable. Click 'Trust This Computer' when asked.
For Android devices
Make sure your device's USB computer connection option is MTP (Media Transfer Protocol) or PTP (Picture Transfer Protocol) and your device is connected to the Internet and has GPS enabled.
Go to "Settings" > "About Phone" > "Build Number" and tap 7 times to open developer mode.
Then go to "Settings" >"Developer options", turn on "Developer options" and "USB debugging", and trust debugging
After installation, go to "Developer options" > "Select Mock Location app", and select "AnyTo Assistant".
Step 3. Load your map, and now you will configure your desired location on the map. Select the location by using the Teleport Mode.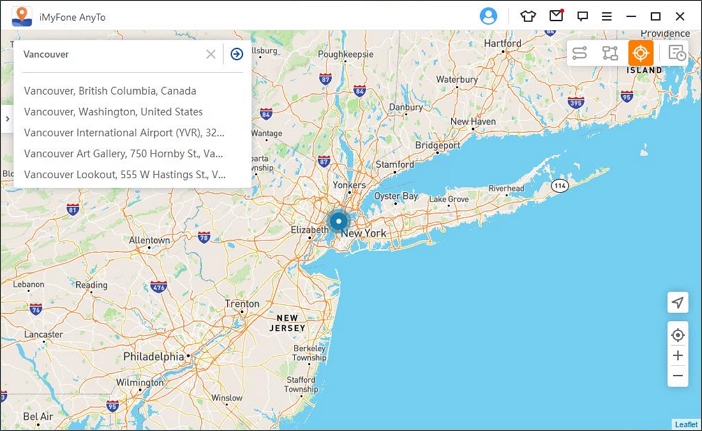 Step 4. Once your location is selected, click the Move button to make it effective.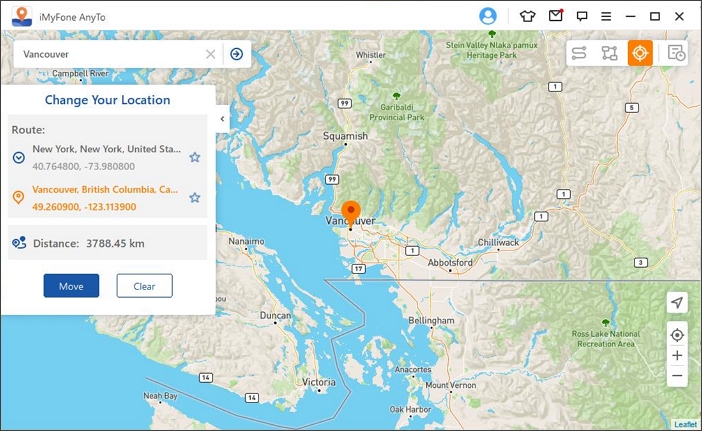 Now, your friends and family can see your fake location on Google maps. Voila! This is the time to trick them.
When you want to change your location back to the real one, you will have to restart your device.
Tips
To make your location more believable, you can use a VPN combined with fake GPS apps.
Part 2: Hot FAQs
1.How Do I Share Location on Google Maps?
Start Google Maps on your iPhone or Android.
Tap on your profile avatar, and in the menu, click Location sharing. If you are already sharing your location, you will tap New share.
Now select the contact you want to share your location with and also how long you will share.
Click Share.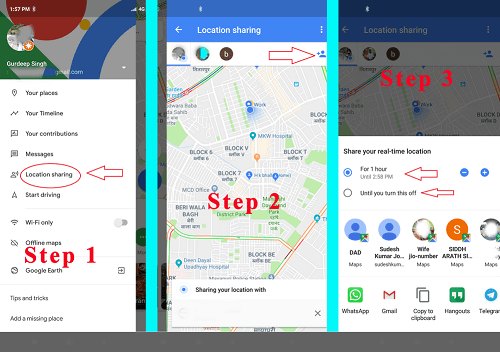 2. Why doesn't Google Maps show my location?
There may be several reasons why Google Maps is not showing your location.
If you are using the browser on your computer, your location is fetched from your service provider or the wifi data. In this case, the guess may not be accurate for specific technical reasons.
Location information cannot be collected by browsers like Firefox, Chrome or Explorer, and Safari and, therefore, by Google Map. You need to provide it manually.
On your Android or Apple phone, if the internet is on, Google maps might use the internet data to speed up the process instead of fetching GPS from the satellite. This guess again may not be very accurate because of proxies etc.
Conclusion
Google maps is an excellent application for navigation and location services. But there are times when just fake location on Google maps to trick our friends or protect our privacy. If you want to do this, iMyFone AnyTo is highly recommended.