Change GPS Location on iOS Device in 1 Click
iMyFone AnyTo enables you to change location on iPhone or iPad when you want to share some cool locations on social platform with friends, fake your location on map to prevent from being tracked, and reach geo-specific features or services on location-based apps.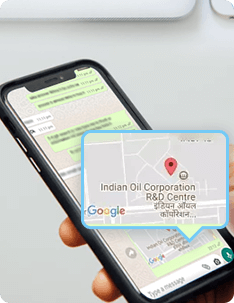 Try to trick your friends on social apps with fake GPS location? iMyFone AnyTo helps you teleport iPhone GPS to anywhere in the world.
Share virtual location on social platform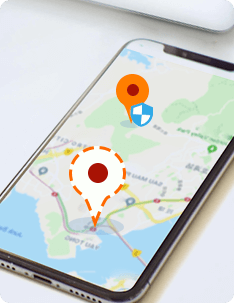 If someone is tracking your iPhone location, you can use this location changer to reset your location to anywhere to stop being tracked.
Hide iPhone location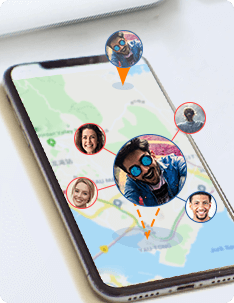 If you want to change your location to match more friends on dating apps, iMyFone AnyTo is what you need to trick these apps!
Mock location on dating apps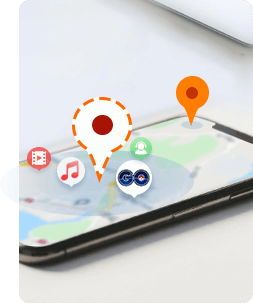 iMyFone AnyTo helps you to change your iPhone location to access videos, movies, music, service and others on location-based apps.
Access geo-restricted content
Simulate GPS Movement with Customized Route
iMyFone AnyTo enables you to create routes on the map to move along. This is useful when your AR game requires you to go outside but you just want to stay at home. With this iOS location changer, you can now easily plan a route at a customized speed, and when it starts moving on the map, you can see you are moving in the game without lag!
What Makes It the Best iOS Location Changer
iMyFone AnyTo helps you change your location on iPhone or iPad in a flexible and natural way. You can set the moving speed and times for your route, and pause anytime. What's more, you can search for a specific coordinate as your destination, which is extra useful for AR games!
Customize Speed
Define your route by setting moving speed. With it, you can simulate walking, cycling or driving speed.
Pause Anytime
You can pause and continue moving anytime on the route to make it more natural.
Set Coordinate
You can select a precise location by inputting the coordinate.
Historical Records
It saves the historical spots you have ever been to. You can re-select these spot as your destination, or clear them!
Change GPS Location in 3 Steps
iMyFone AnyTo enables you to teleport GPS location and simulate the movement along a customized route in 3 simple steps.
Step 1. Connect iPhone to the computer
Step 2. Select a destination or route
Step 3. GPS location changed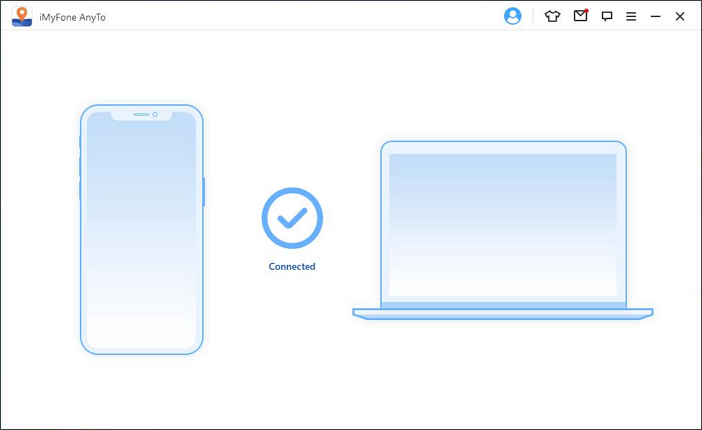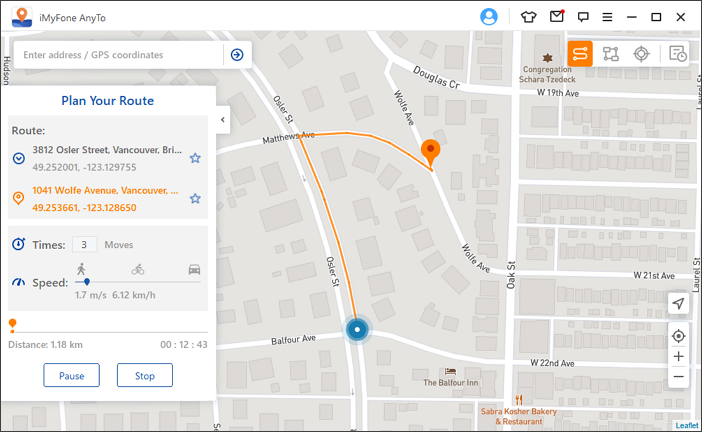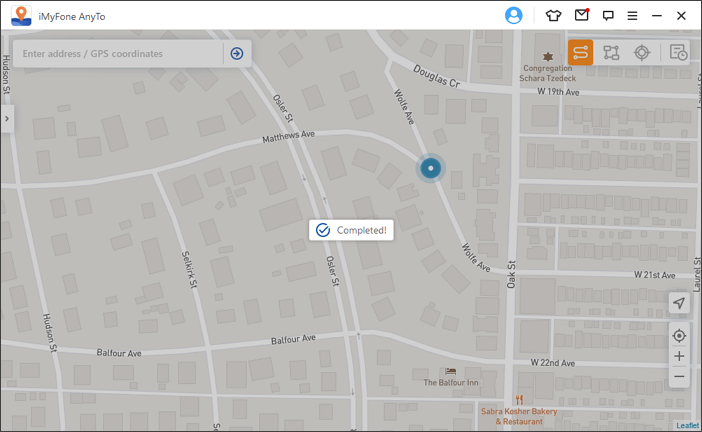 iMyFone AnyTo
Change Location on iOS Device to Anywhere
10,216,175 people have downloaded it.
30-Day Money Back Guarantee
Serving Millions of Users
FAQs and Hot Topics
FAQs :
What devices are supported?
Almost all models of iPhone, iPad are supported, including the latest iPhone 11 Pro Max. And iOS versions running on 7.0 or above are all supported.
What is the difference between Two-spot Mode and Multi-spot Mode?
The route defined in Two-spot Mode can only move on roads. While Multi-spot Mode is not confined by roads. You can flexibly choose to move by sea or mountain according to your requirements. Meanwhile, you can select up to 100 spots in Multi-spot Mode.
Can I use it to change my location of any app on my iPhone?
Location on any location-based App can be changed on your iPhone, such as Pokemon Go, WhatsApp, Facebook, Google Maps, Snapchat, Tinder, etc.
Can I fake location on Find My Friends to avoid being followed?
iMyFone AnyTo can help you change location on Find My Friends or Find My. You can set a virtual location on the map for Find My (Friends). You won't be traced anymore by the contacts on the app.
Is it jailbreak needed?
Faking location on iPhone is very tricky. While many tools in the market require jailbreaking, like the GPS spoofer apps downloaded from Cydia. But with iMyFone AnyTo, you can change iPhone location WITHOUT jailbreak.
Will it change other settings on my iPhone if I change the location?
Generally, the settings on your iPhone will keep unchanged, excepting the settings related to location will be changed correspondingly, including time, weather, longitude and latitude, etc. However, you can simply restart your iPhone to recover the real location and data.
Other Users Are Also Downloading
iMyFone LockWiper
Instantly remove Apple ID, lock screen & Screen Time and MDM from iPhone/iPad/iPod touch without password.
iTransor for WhatsApp
One click to transfer WhatsApp between Android and iPhone, back up WhatsApp on iPhone/Android, and restore WhatsApp backup to iPhone/Android.