Location-changing has evolved as a powerful tool to hide your real-time location, you can easily set things up by setting up fake GPS locations.
Spoofing up location has multiple benefits, which include better privacy, enabling users to connect with more people via dating apps, playing Pokemon Go throughout the globe, and watching content with specific geographical privacies. All of these can be solved by location spoofer-iMyFone AnyTo.
iMyFone AnyTo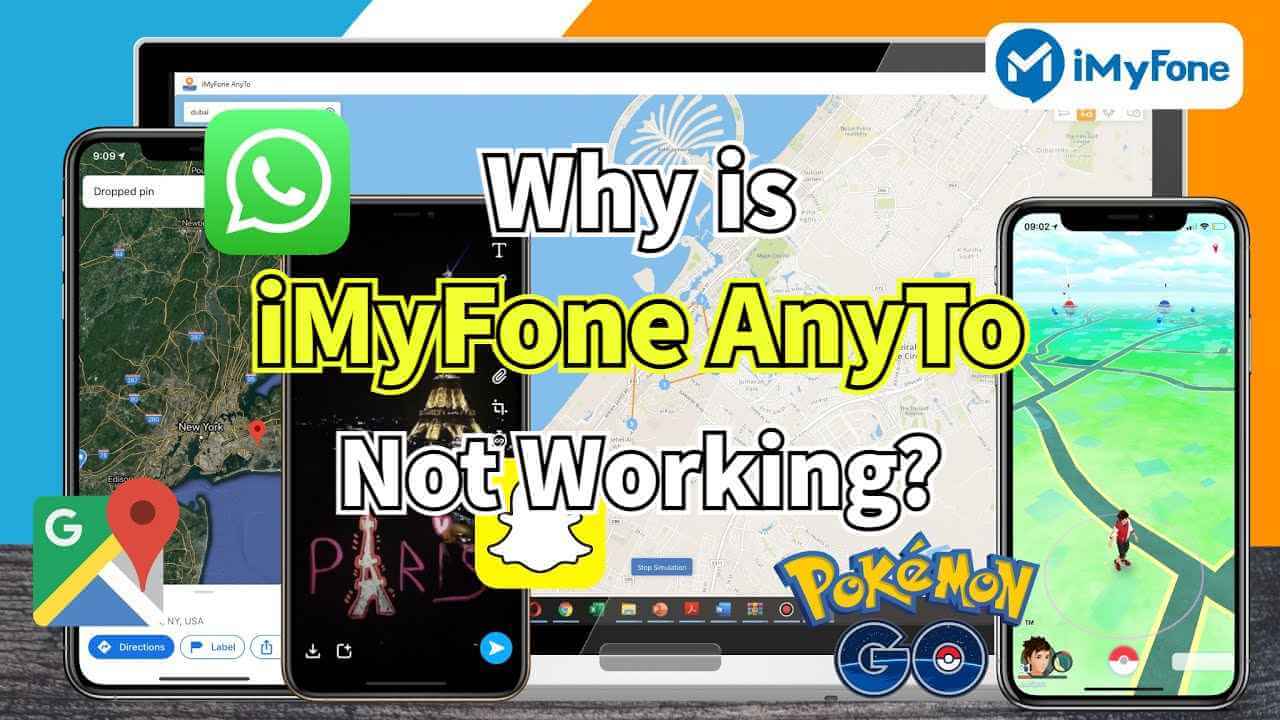 This article will explain what iMyFone AnyTo is, why is iMyFone AnyTo not working sometimes, and all of its fixations. However, we will talk about the big giant of location spoofers in the field of iOS location spoofing. We will conclude the article on the behest of iMyFone AnyTo.
Part 1: What is iMyFone AnyTo?
iMyFone AnyTo helps users to alter their locations on iOS conveniently. This application has excellent features, including setting up automated moving speed for routes and pauses to trick AR-based software.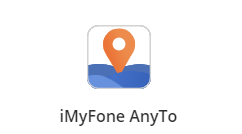 Another striking feature of this application is that it allows users to search for specific coordinates as destinations. It can spoof your GPS location super-instantly and conceal your location on the map from being tracked. It enables users to teleport their GPS locations. The location holds an essential key to the users' privacy. In a few cases, online election campaigns have been done by targetting specific areas of people with specific advertisements to create a colossal vote bank.
Part 2: iMyFone AnyTo's Features & Function
01

iMyFone AnyTo Great Features
---
iMyFone AnyTo Location Changer has many advanced features and functions to meet the different needs of iOS or Android devices for location spoofing. Let's check.
Key features of iMyFone AnyTo:
Change the location of your GPS to anywhere in the world.
Plan a route and move on it at a customizable speed. Search for a specific destination, which is friendly for AR game lovers(Like Pokemon Go).
It works very well with location-based apps like Tinder, Snapchat, popular social media platforms, etc.
Be compatible with both Android as well as iOS phones.
No random ads popping on your screen while using this program.
02

iMyFone AnyTo Functions
---
Custom Speed - You can set your movement speed with iMyFone AnyTo. You have to drag the slider on the app and select the desired speed. Then you can choose whatever you want your virtual movement to be walking, cycling or driving. This feature is useful for AR games like Pokémon Go.
Pause at Any Time - It makes position changes look more natural as points on the route can be stopped or started, which eliminates the potential threat of trackers.
Set Coordinates - You can choose your location more precisely by entering exact coordinates on the iMyFone AnyTo location converter.
History - iMyFone AnyTo saves previously fixed locations or used coordinates by the user, so it can be easily accessed at any time.
Part 3: Common iMyFone AnyTo Not Working Issues
01

Devices Could Not Connect to iMyFone AnyTo
---
There are three things you can do on the off chance that your iPhone is not interfacing with iMyFone AnyTo:
Try unplugging your iOS gadget from the system and replugging it back on. Restart the PC, and try once more.
Check if your USB connection is compatible with the system. Systems often do not respond to a USB cable.
Attempt connecting your device to iTunes; you can utilize iMyFone TunesFix to repair your connection.
Note
If all of the above methods fail, try putting your device onto Recovery or DFU mode to make it detectable to iMyFone Anyto.
02

The Map is Not Showing in the Program
---
The main thing you ought to see after opening iMyFone AnyTo is a guide screen on the landing page. A sluggish internet connection may be the guilty party if you cannot see the guide screen.
If the connection is stable, look at the variant of AnyTo. Upgrade the application to the latest variant to find the map screen back again.
03

The Map is Not Showing in the Program
---
It is exceptionally irritating, assuming your program continues to crash continually. On the off chance that AnyTo continues to crash when you attempt to open it, attempt a couple of times more and afterward close the application. When you are confident that the application is adhered of crashing, send its log documents to the AnyTo support group.
For Mac Users
Mac clients confronting the accident issue can click Go at the top menu of their system and afterward press Options on the keyboard. The key will show you a dropdown menu with a library choice.
Click on Library > Logs > Indicative Reports. Then find the document named iMyFone AnyTo.
Part 4: Common Fixes for "iMyFone AnyTo Not Working" Issue
01

Check your iOS Version
---
First and foremost, ensure that you are utilizing the viable iOS variant with AnyTo. As of now, you should be using iOS8 and above versions only.
02

Reboot the AnyTo
---
The odds are high that the AnyTo application will not stack accurately on your system. Accordingly, to fix the AnyTo Pokemon Go not working, reboot the application and hang tight for specific minutes, as AnyTo will restart your system.
03

Update your AnyTo Version
---
Just like you should have the recent versions of iOS, you must have updated versions of Anyto too. If you do not have the updated version of the application, you can click the menu button on Anyto, "check for updates," to check if you have the latest version or not.
The application will open a window for you to follow to update your application. Then again, you can uninstall AnyTo on your device and introduce it anew from its site.
Part 5: The 3 Best Location Spoofers
1

iMyFone AnyTo
---
Tips
Quick navigation:
1:11 Teleport Location with Teleport Mode

2:33 Simulate GPS Movement with Two-spot Mode & Multi-spot Mode

1

To get started, download and install the location changer on your computer. Launch it and click "Get Started" on the main page.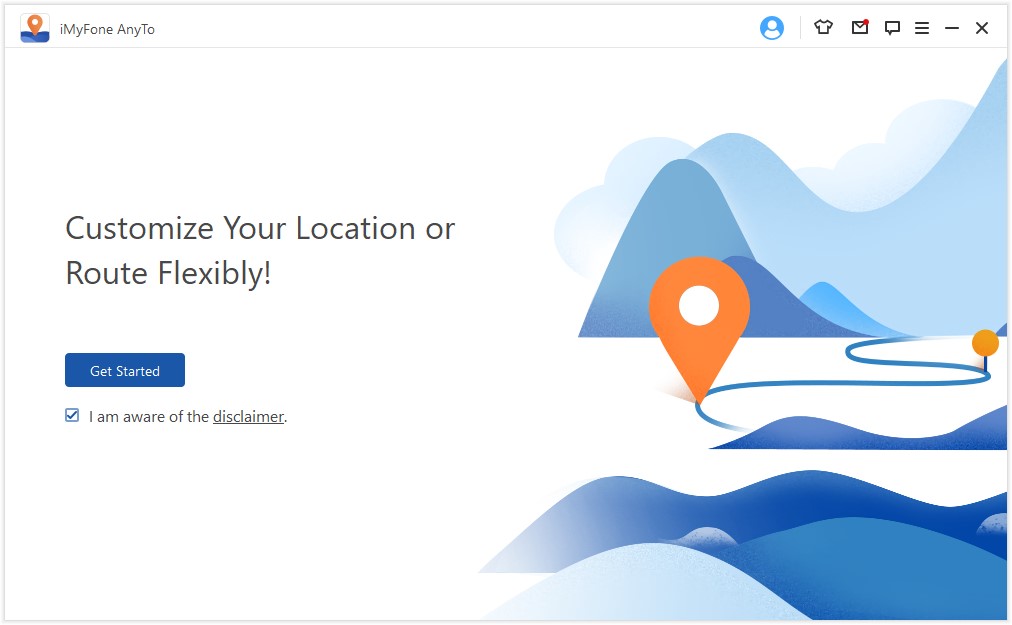 2

Then connect your iOS or Android device to the computer via USB cable. Once the device is recognized, the map will start to load. Your can find your location on the map once it loads successfully. Now you are ready to use the features of iMyFone AnyTo.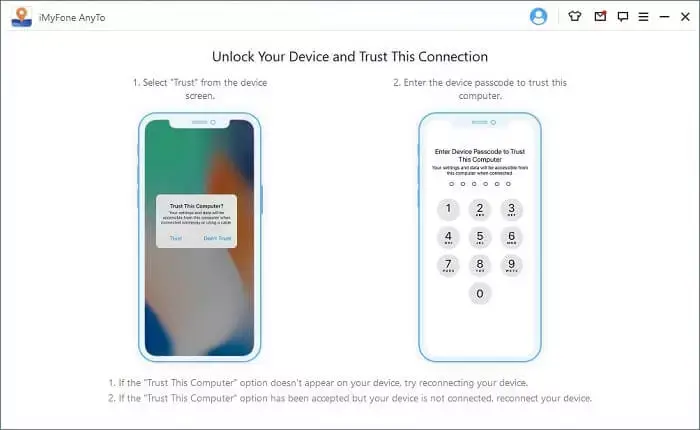 3

Change GPS Location with Different Mode
Teleport Mode
Select Teleport Mode (the 3rd icon) on the top-right corner.
Using your mouse, you can zoom in and out of the map to select your desired destination. Alternatively, you can enter the address or GPS coordinates directly.
After selecting your destination, a sidebar containing all its details like name, address, coordinates, etc., pops up.
Click Move and your location will be set to that location immediately. All location-based apps on your mobile device will also be switched to Vancouver.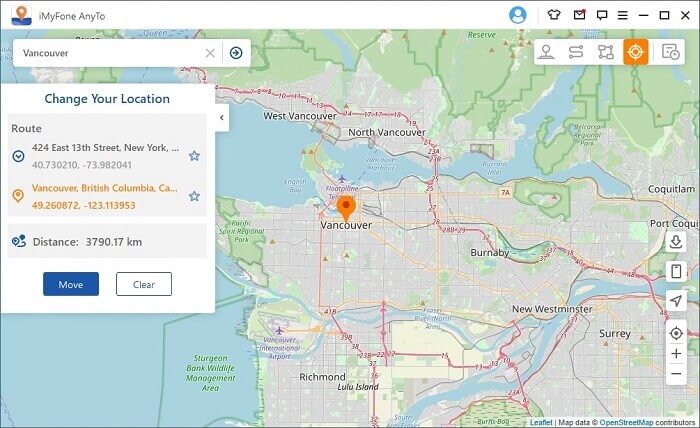 Two-spot Mode
Select Two-spot Mode (the 1st icon) at the top-right corner to customize your route.
Pick a point on the map as your destination or input the address in the search box. The names and coordinates of both your location and destination will be displayed.
Now, you can set up the number of times to move between both locations and use the speed bar to customize speed.
When all is set, click Move to start navigation. You will see the changes in distance and time shown. When the movement is done, a prompt showing Completed pops up.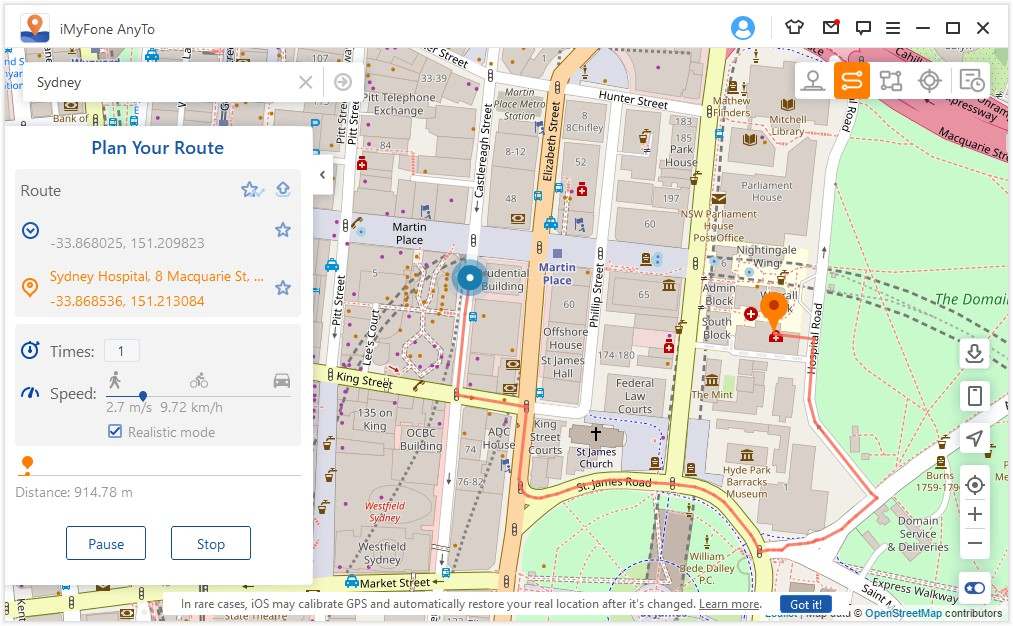 Multi-spot Mode
Select Muti-Spot Mode (the 2nd icon) at the top-right corner to plan your route with multiple spots.
Carefully select the points you want to pass on the map or enter each spot's address/GPS coordinates.
Then enter your desired number of round trips and set the speed on the speed bar.
Click Move to begin the journey. iMyFone AnyTo will stimulate movement at the set speed.
Pros
The capability to change GPS areas in only a single click is a huge plus.
It retains privacy while all applications work impeccably.
There is the choice to accelerate or slow down strolling speed.
The multi-spot mode on the course organizer permits imaginary excursions to be arranged.
Cons
Android users need additional consent ventures for a fruitful establishment.
The product is PC or Mac-based, so your phone or tablet has to be tethered to your PC.
2

Thinksky iTools
---
The iTools Virtual Location is another famous iPhone area spoofer among clients. Without much stretch, you can change the GPS area to any place on your iPhone and mock your actual location. Be that as it may, it is only a handful when you buy the complete package. The trial will not work thoroughly otherwise.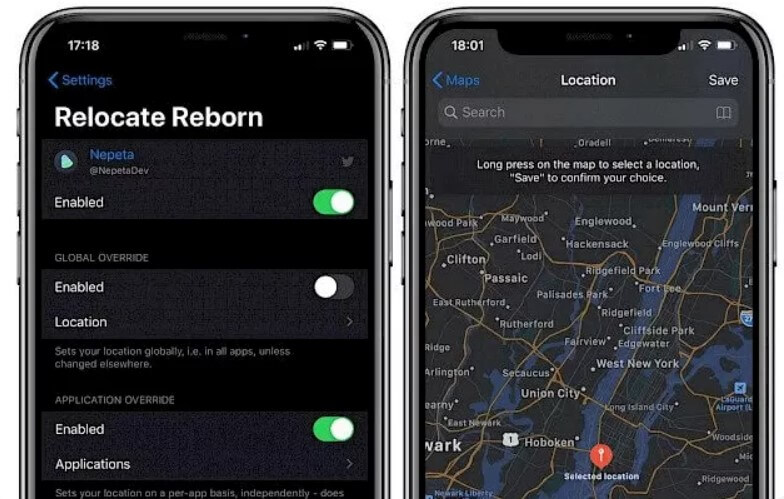 Pros
iTools can mimic GPS locations.
It can stimulate GPS movements.
It has a clean and easy-to-understand interface.
Cons
It does not uphold Android devices.
You need to purchase a whole expensive package which is very costly.
Contradictory with antivirus programming of your PC.
Requires the most recent version of iTunes.
It is a toolbox that requires remarkable free space.
3

Cydia Relocate Reborn
---
Cydia Relocate Reborn is our next iPhone location spoofer. It permits you to drag and pin the destination on the map to spoof your location and, in this manner, is not difficult to utilize. It functions admirably with location-based applications which expect you to move around. This location spoofer application expects you to jailbreak your iPhone, which is not only complicated but highly risky.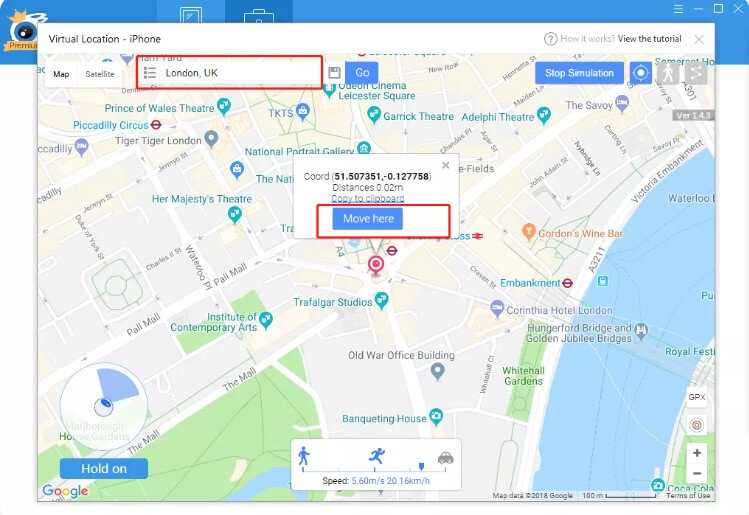 Pros
Selectively allowance of allowing the location to applications.
You can disable your GPS and save your battery.
Selected apps can access spoofed locations.
Cons
Very Unsafe.
You need to purchase a whole expensive package which is very costly.
Not compatible with android devices.
Conclusion
Conclusively, we have talked about iMyFone AnyTo isn't working issues and their resolutions in this article. Moreover, we have talked about some of the best GPS location spoofers available in the market, which include iMyFone AnyTo, iTools, and Relocate Reborn. One of the relevant products of iMyFone AnyTo is one of the best location fakers. It resolves all the concentrating problems with simple ease.