Give Tinder A Fake Location: Your Best Guide for iOS and Android
Category: Change Location
2 mins read
Tinder is one of the most popular dating apps for both Android and iOS users. Its ease of use, significant match pool, and sleek design make it an excellent option for people looking to hook up, find a date, or find a serious relationship.
You can fake Tinder location, so you can chat with people anywhere around the world!
If being able to talk with people anywhere around the world sounds appealing to you, let's dive into why you'd want to fake GPS Tinder and how you would change Tinder location.
Part 1: Why Would Users Like to Change Tinder Location?
Tinder uses your GPS location by default, and, for an app focused on matching people, this seems to make logical sense. Presumably, you'd want to see matches close to you instead of ones in a different city or country. However, there are a few reasons why users might want to give Tinder a fake location.
You're traveling.

It's no secret that people use Tinder to find companions when traveling. Maybe you're spending a couple of months in Europe, and you want to meet some folks over there. When you change Tinder location, you'll be able to see what your dating prospects will be before you make the trip!

You're moving, or you're considering moving.

The dating scene between New York, for example, and Los Angeles is quite significant. If you're single and looking at moving from one city to another, being able to find dates will be necessary. By having a fake GPS for Tinder, you'll be able to check out the scene before you make this life-altering decision.

You don't want people you know to find you on Tinder.

If you're worried about friends and colleagues seeing your profile, you can always set your location to a region further away so you can still meet people, without risking your boss finding out.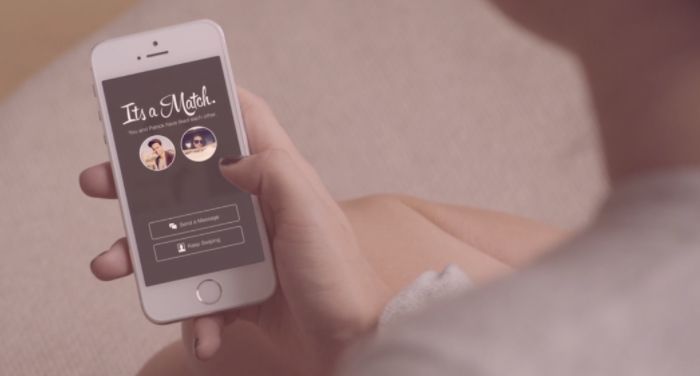 Part 2: How to Fake Tinder Location?
There are 3 ways to fool your iPhone and iPad into thinking you are somewhere else in the world: iMyFone AnyTo, Tinder Passport, and Cydia apps.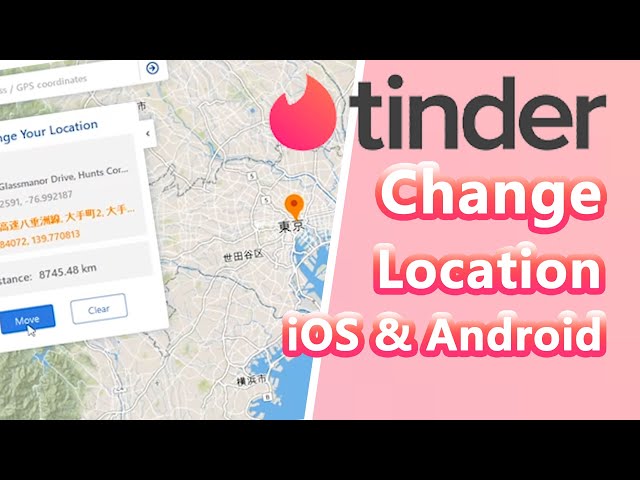 The chart below provides a quick summary of each feature's requirements, difficulty, and time to complete.
| Methods and Features | iMyFone AnyTo | Tinder Passport | Cydia Apps | Fake GPS |
| --- | --- | --- | --- | --- |
| Jailbreak | No | No | Yes | No |
| Difficulty | Easy | Moderate | Hard | Hard |
| Compatibility | iOS 16 or Below | iOS 11 or above | iOS 11 or Below | Android Only |
| Time | 5 Minutes | 10 Minutes | 1 Hour, including time to jailbreak | 30 Minutes |
2.1

Change GPS Location on Tinder by iMyFone AnyTo
---
The fastest and easiest way to change Tinder location, by far, is to use iMyFone AnyTo. Compatible with Windows and Mac OS, this beautiful software allows anyone, regardless of technical skill, to set their GPS location to be anywhere in the world. With a couple of clicks, you can trick your device into thinking you're there!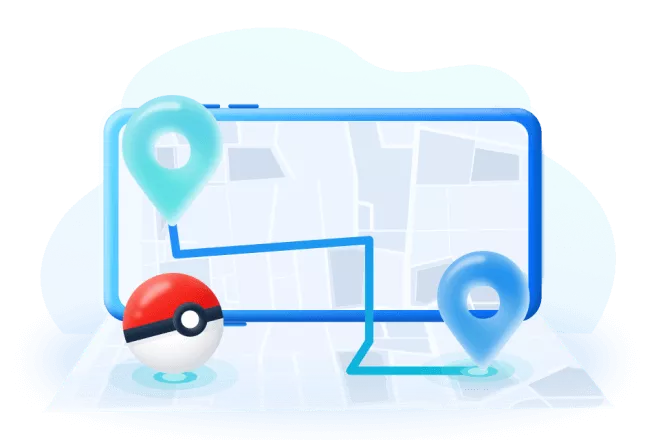 Key Features:
Quickly fake Tinder GPS location in 1 click so that you can start matching with people elsewhere in the world in a matter of minutes.
Change Tinder Location without jailbreaking your iOS/Android Devices.
Work with all location-based applications, like Pokemon Go, Snapchat, WhatsApp and Google map,etc.
iMyFone AnyTo is so simple to use to fool Tinder with a fake location that it only takes 3 steps.
Step 1. Use the site to download and launch iMyFone AnyTo. A welcome screen will appear, and click Get started.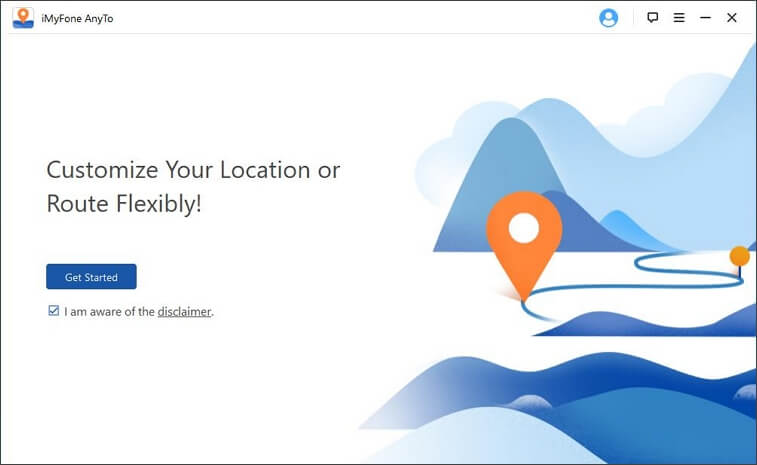 Step 2. It should prompt you to connect your iOS device. Please do so. Once you connect the device, the iOS map should load.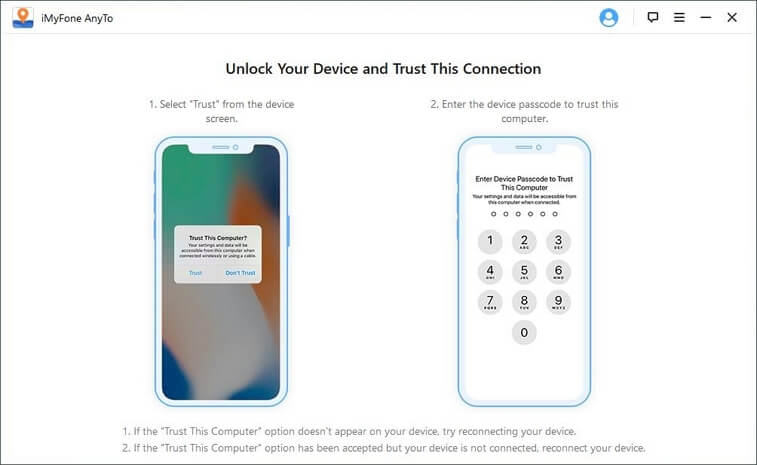 Step 3. Click on the Teleport icon in the upper-right corner. Type the location where you want Tinder to think you are in the upper-left text box. A Move button should appear. Click on that. Your iPhone's GPS should instantaneously teleport to the location you selected.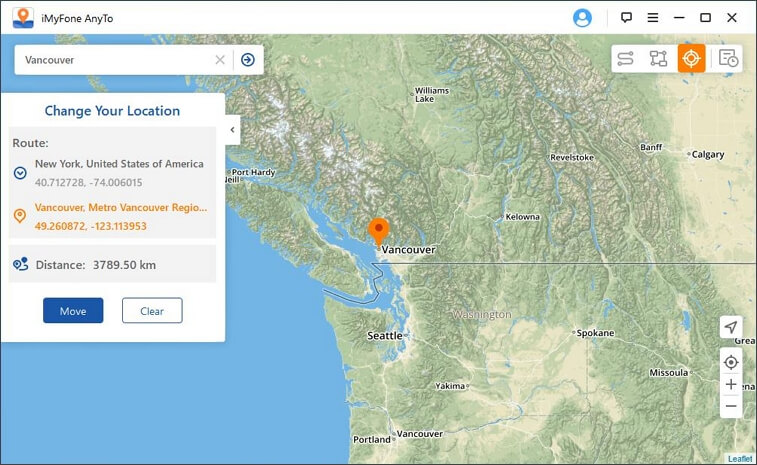 You can verify this teleportation worked by going to Apple Maps or by launching Tinder.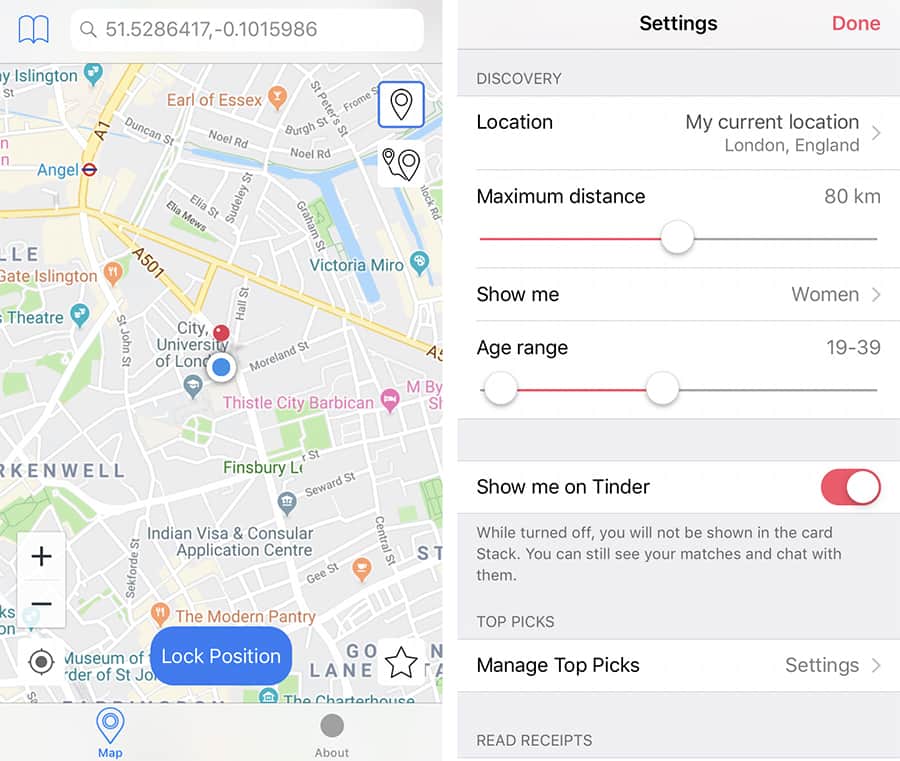 Now you can find new friends at your selected place. Enjoy dating with people you want on Tinder!
iMyFone has 4 plans: 1-Month Plan, 1-Quarter Plan, 1-Year Plan and Lifetime Plan. $14.99 for 1 Month, $29.99 for 1 Quarter, $59.99 for 1 Year, and Only $89.99 for Lifetime Plan. Learn more about AnyTo purchase.
Don't wait to fake GPS location on Tinder using iMyFone AnyTo! It can support both iOS and Android Devices!
2

Spoof Tinder Location by Tinder Passport
---
Another way to change your Tinder location is to use Tinder Passport. Tinder officially supports this feature, and, much like iMyFone AnyTo, it lets you select any location in the world. You can then begin receiving matches and chatting as if you were really in that area.
If you'd still prefer to pay for and use Tinder Passport, changing your location is very easy to do within the app.
Step 1. Tap the profile icon on Tinder. Open Settings, and click Swiping in My Current Location.
Step 2. Scroll down and look for Add a a new location. Tap that.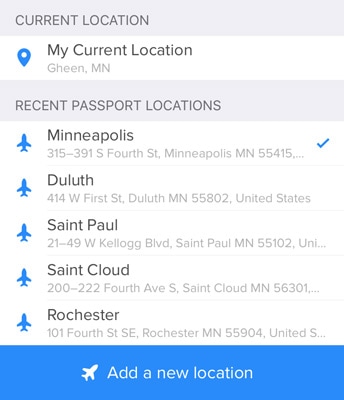 Step 3. Choose a new place that you want to go in the search bar.
Step 4. Click the blue banner to fake your Tinder GPS location.
Your profile can be visible to new users in your selected location. Now you can start chatting with people in your virtual location!
Tinder Passport is different in two critical areas. First, Tinder Passport only applies to the Tinder app itself. If switching your location would be useful for other apps (games, regionally-restricted content, etc.), Tinder Passport won't help you.
Tinder Passport costs $9.99 per month at a minimum, which is approximately $120 per year. There are no other plans. By contrast, iMyFone AnyTo costs half that for a lifetime plan!
3

Change Tinder Location by Cydia Apps
---
If you're willing to jailbreak your iPhone, one option to give Tinder a fake location is through Cydia apps. There are a few Cydia apps that accomplish this, but one of the more popular ones is the "Anywhere!" app. The app's language is in Chinese, but it's so straightforward that anyone should be able to follow what to do.
If you have a jailbroken device and can install Anywhere! here are the steps to use it to fake GPS Tinder.
Step 1. From the app's main screen, navigate to your preferred location.
Step 2. Tap on the location you want. A red pin will drop.
Step 3. Tap the blue tab on the next screen.
Step 4. Choose all the apps for which you want a fake location (of course, include Tinder in this list!).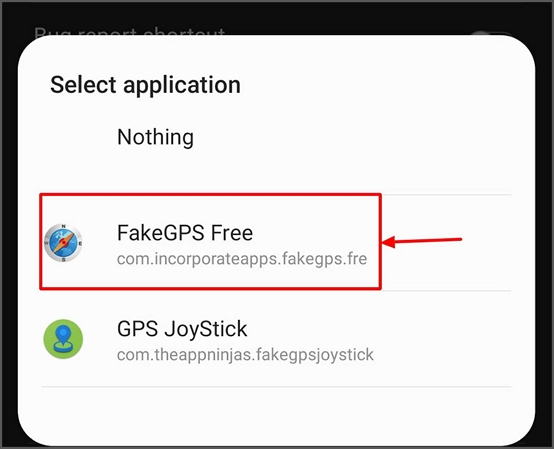 Step 5. Tap the upper-right corner. There should be two words there.
Step 6. Open Tinder. You should see the location updated, as well.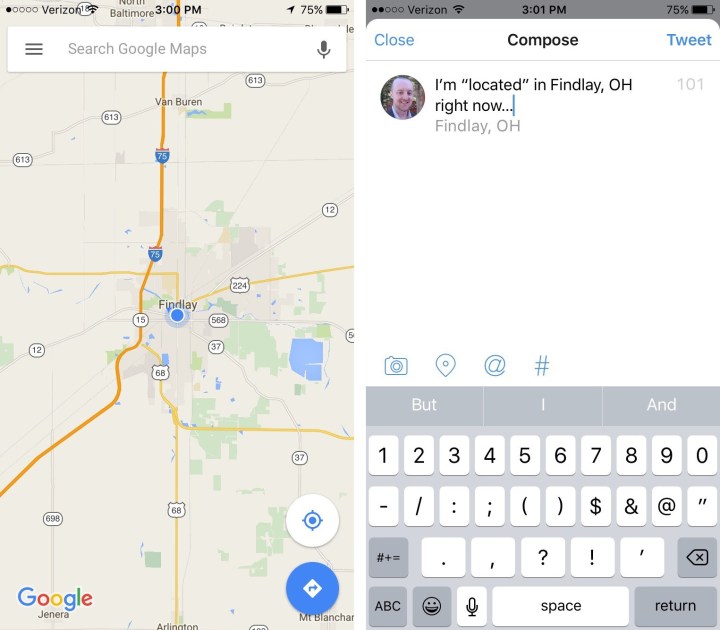 Your profile can be visible to new users in your selected location. Now you can start chatting with people in your virtual location!
So far, all the above recommendations were for iOS devices. If you're on an Android device, you can still spoof your location on Tinder!
4

Change Tinder GPS by Tinder APK
---
Much like the iOS version of Tinder, one option is to set the location is within the APK itself. The Android version of the popular app also supports Tinder Passport. For a fee (which is at least $9.99 per month), you can set your matching location within Tinder and meet people all over the world.
Using this feature is quite simple. There are a few steps required to enable it (assuming, of course, you're already at least a Tinder Plus subscriber).
Step 1. Go to app Settings. Look for the Discovery Settings section.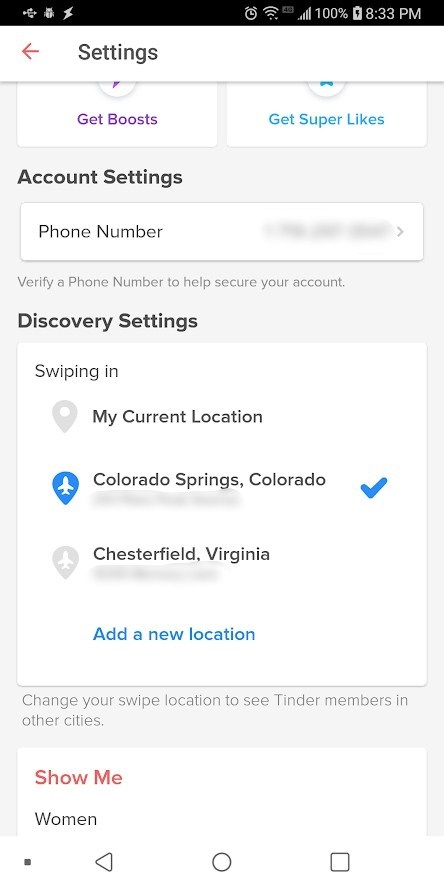 Step 2. There's going to be an Add Location link. Tap that.
Step 3. Enter your new location details.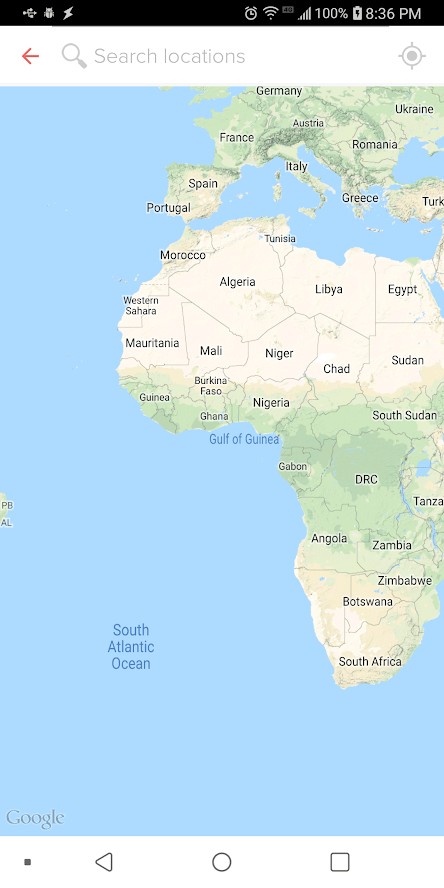 Step 4. Once you complete that, Tinder will use the updated location for all matches.
There are a few pros and cons to this approach.
Tinder Passport is simple and straightforward.
It's a supported feature of Tinder, which means that it will never break and stop working.
Tinder Passport can be only used on Tinder App, not all social platforms.
Tinder Passport is not cheap! Adding another at least $10 a month subscription is challenging.
When you reset a new location, your distance will show up to those matches as being whatever the distance is between your passport location and where you actually physically are.
5

Fake Tinder Location by Fake GPS App
---
Android users have another option for faking their Tinder location. They can use an app right on the phone to select the position and "magically" teleport them there. One appealing aspect of Android is that this solution does not require root access to your device. You can leave it as is!
If you're interested in using a fake GPS app, here are the steps to do so!
Step 1. Find and download one of the fake GPS apps from the Play Store. There are a few of them around!
Step 2. Go to the Settings menu on your Android. And go to Developer Options and turn it on.
Step 3. You should find a setting to the effect of Allow mock locations. Toggle that on.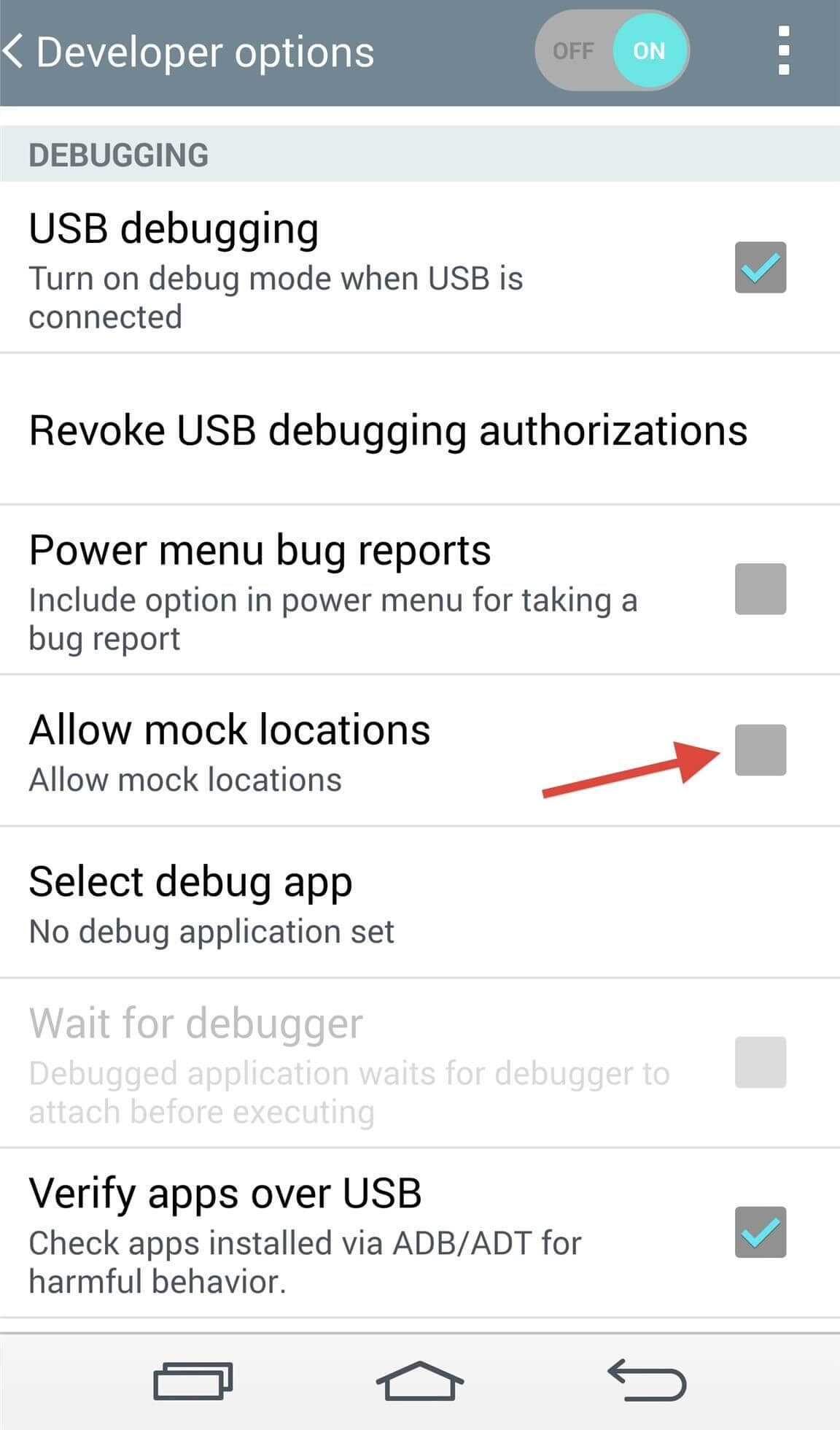 Step 4. Tap on the Select mock location app option. And select your fake GPS app.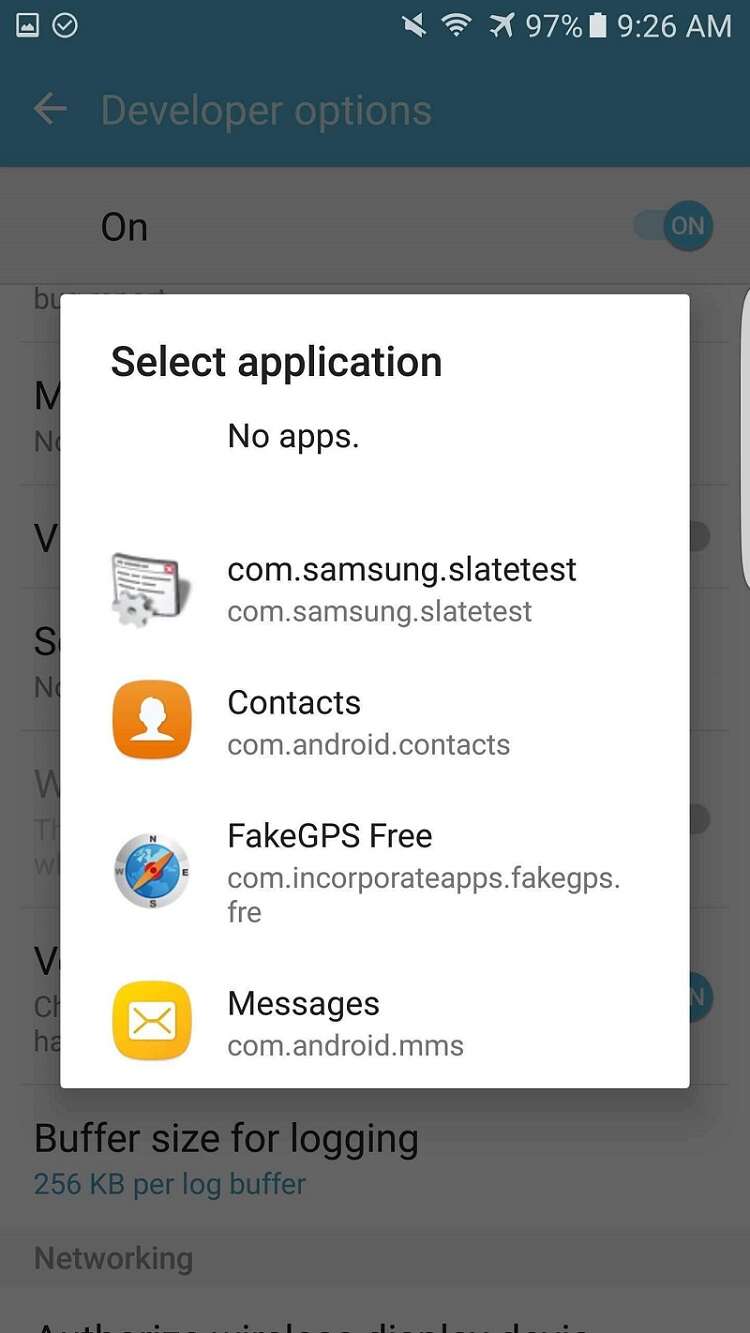 Step 5. Go to Settings -> Location. Then select the Location mode and change it to GPS only.
Step 6. Open Tinder. You should see yourself in the new location!
How does this approach compare to using the Tinder APK? There are a few pros and cons:
It's free! This option doesn't require any money.
It's a supported feature of Tinder, which means that it will never break and stop working.
As this is not Tinder-supported, nor is it faking location at the OS level, it's susceptible to breaking. Tinder is frequently adjusting the Android app to detect these types of hacks.
It's a little bit of a complicated setup!
Part 3: FAQs about Faking Tinder Location
1

How can I be visible on Tinder?

When a user joins Tinder, their profile is automatically added to the card stack, and they can search for and be paired with other users. There is an option of left swipe, right swipe, and super like.
---
2

How do I hide my location on Tinder?

When you upgrade to Tinder's premium features, you'll be able to mask your venue. Tinder Plus and Tinder Gold Users can mask their location so that other users can't see them.

This will not disguise your profile, but it will hide your current location before you're ready to share it.

If you don't want to pay for the premium features, you can refuse Tinder access to your location to mask your location. This is easy to do in the settings.

However, we advise against fiddling with the fuel's location settings too much, which might cause the app to malfunction.
---
3

How can I find someone on Tinder?

There is no direct way to locate or track down anyone on Tinder, even though Googling returns many results. Swiping on the Tinder app could lead you to the person you're looking for. To use this tool, you must first get to know him/her or them well.

If you're serious about finding anyone on Tinder:

Step 1 - There's a Swipe buster website that lets you check for people on the app.
Step 2 - With the time they last swiped in, the platform shows the best possible results.

The site is easy to navigate, and the protocols for using it are straightforward. You've only provided a few specifics about the person you're looking for and your Swipe buster login credentials. You tell it who you're looking for, their age and gender, and where they've most recently used fuel, and it'll show you their Tinder profile.
---
4

Can you be tracked on Tinder?

Tinder tracker spy apps are legal surveillance software solutions installed on the target computer, giving users access to this type of information. Bear in mind that all Tinder tracker spy apps necessitate the purchase of a subscription. Fortunately, all of the apps we discussed in this article are inexpensive. So, find a reputable service provider, create an account, and begin tracking your target's Tinder activity.
Final Word
For iOS users, iMyFone AnyTo is the best solution. It's the most cost-effective way to fake Tinder location. It's effective in changing location and can be used for other applications as well. To change Tinder location on your iPhone or iPad, use the solution from iMyFone AnyTo.
However, for Android users, even though it might cost $120 per year, the best solution is to pay for Tinder Plus. While you might be lucky and the fake GPS Tinder apps work, they are not as reliable as Tinder Passport, and you may find yourself spending significant time fighting with the location-setting APKs.
Change GPS Location on iOS/Android
168,282 people have downloaded it.
Fake iOS/Android GPS location to anywhere in the world instantly.
100% Work with location-based apps such as AR games, social platforms, etc.
Joystick to simulate GPS movement freely when playing games.
Import / Export GPX file to save your favorite routes.
Compatible with All iOS & Android versions.